 Prof. Otto Bayer demonstrating his creation, the polyurethane. Photo: Bayer AG / Alamy.com
NEUTRAL, SUPPORT, ROCKER, AND U-TECH™:
HOW DIFFERENT MIDSOLE TECHNOLOGIES CAME ABOUT
One look at the shoe wall in a specialty running store will suffice to see that running shoes differ not only by brand, model, or color. Above all, they are also distinguished by sole technology. Because when it comes to running, it is crucial that the running shoe meets the runner's demands for more comfort, more performance – or a lower risk of getting injured. Four different sole technologies currently dominate the shoe walls in specialty stores. Each with its own approach. Learn more about neutral, support, rocker, and U-TECH™ sole technologies. Why were they developed, how do they differ from each other – and what do they aim to do for us as runners? 
1980s: running becomes a popular sport, enthusiasm for running grows rapidly. Hundreds of thousands of sports enthusiasts discover their new passion: exercising in the fresh air, alone or together in a group. At any place, at any time. The running boom is catching on. No wonder.

The first running shoes had already been created in the years before, at that time for athletes (→ Chapter 1: Why we run in running shoes). The emerging running boom now also prompted the sports brands themselves to develop the first functional running shoes. More runners initially also meant an increased number of running-related complaints and injuries. This led to investments in research and development, in personnel, and scientists. Running shoe manufacturers tried to adapt their shoes to the needs of amateur runners.  
"IMPACT CUSHIONING": FIRST AND FOREMOST, RUNNING SHOES SHOULD BE CUSHIONED – AND THUS REDUCE STRESS
Research, measurements, and analyses were carried out. They found that when running, the body is subjected to impact loads that cannot be effectively absorbed by muscles and tendons. These so-called passive force peaks affect the body in less than 50 milliseconds after the heel hits the ground. This is too fast for the body to react actively – and to counteract this force by tensing muscles, for example.

For the researchers and developers, it was clear that running shoes should provide help at precisely this point – as shock absorbers to prevent overloading of the body. The term "impact cushioning" was used to describe the shock-absorbing elements that were subsequently installed in the heel area. For this purpose, shoe manufacturers in the 1980s developed cushioning foam materials made of EVA and PU. They glued these foams under the upper as midsoles. The goal: healthier running and fewer injuries.
Polyurethane foam under the microscope. Photo: Alamy.com
At the same time, biomechanical studies were looking in detail at the actual effects of the forces that occur and act on us when the heel hits the ground. Researchers quickly realized that the human body needs a minimum amount of stress to remain robust and resilient.

As a result, shoe developers discarded their vision of "impact cushioning". Impact forces could not be linked to the occurrence of more injuries. But the associated idea of comfort remained. Until today. Runners were enthusiastic about the pleasantly smooth and soft running feeling. 
"MOTION CONTROL": A SUPPORT TO STABILIZE THE FOOT
"Impact Cushioning" thus turned out to be a one-way street. Injury rates among runners stagnated at a high level.

Computer technology was a different story: the technologies for analyzing running styles developed rapidly during this period. It wasn't long before the first high-speed cameras were used in running labs in the 1990s. They showed the inward bending of the arch of the foot during running – pronation – caused by what is known as rearfoot eversion. In the extreme case of overpronation, it was assumed that this would cause an internal rotation of the tibia, which could result in damaging rotational forces in the knee.

To prevent this, running shoe developers installed a wedge of firm material on the medial inner side of the midsole. The goal was more stability, less inward rolling. The support technology was born. It was initially intended to help those runners who suffered from a maximum degree of overpronation. An orthopedic approach.
Midsole of a running shoe with a wedge of firm material on the medial inner side, the so-called post.
This was to change at the turn of the millennium. Now it was no longer just a matter of preventing abnormal inward rolling of the foot, but also of slowing down the speed at which the foot rolled inward. The advance of pronation-assisted running shoes took off – while at the same time, research into the technology waned.

The lack of scientific results showing a correlation between running injuries and a reduced rearfoot eversion made people wonder. And fueled the development of another midsole technology. 
NEUTRAL RUNNING SHOES: THE COUNTERPART OF SUPPORT
Parallel to support shoes, the term neutral shoes became established for all running shoes without pronation support. Here, the developers' focus did not lie on reducing running injuries, but rather on improving comfort for all runners. As a result, brands and shoe manufacturers put more and more cushioning material below the upper. The midsoles became bigger and bigger – for a pleasant, cushioned running sensation.

To this day, neutral shoes are created for this reason. Many love the inflated soles. Some, however, do not – and so a countermovement started in 2009: barefoot running. 
BAREFOOT RUNNING: A NEW APPROACH AS A COUNTERMOVEMENT
Against the backdrop of running shoe soles becoming thicker and thicker for even more comfort, a new movement developed. With a completely opposite approach: away from the conventional running shoe, towards more bare feet on the ground.

When the book "Born to Run" by Christopher McDougall was published in 2009, the so-called barefoot running experienced a real boom. Suddenly, some runners were running barefoot – and asking retailers for barefoot shoes. Running shoe manufacturers got to work. Shoes with a wide toe box, with little to no cushioning, and zero offset were created. The sole now served primarily to protect the foot from sharp objects. The motto: less is more. Thousands of runners tried out the new trend, some loved it, others missed cushioning and comfort or even injured themselves.

In the course of further development, the running shoe industry increasingly focused on improving the performance of its top athletes. In order to get closer to this goal, a midsole was created that looked unusual at first glance: the rocker technology.
ROCKER TECHNOLOGY: A CURVED MIDSOLE
The first running shoes with a strikingly round, almost semicircular shape were sold in the mid-2010s. In running shoes, this shape seemed revolutionary, but its origin and idea are many years old. They were first mainly intended to help against back pain.

In running shoes, the characteristically curved midsole was used for a different reason: to run more comfortably downhill. A rounded rearfoot area facilitates a rolling footstrike in these situations.

Meanwhile, we also often find an integrated carbon plate in convex rocker midsoles. The plate helps keep the shoes in their characteristic shape – and, in combination with the sole construction, is supposed to ensure faster times and better performance. Something that more and more top athletes wanted to achieve, but which is less significant for the recreational runner.

The idea was that the built-in carbon plates stiffen the metatarsophalangeal joint, which leads to less energy loss when running. This works especially well at high paces. However, in order to be able to transition on such a stiffened plate, the convex shape of the rocker technology is needed. Carbon and rocker are therefore mutually dependent.

The approach of basing running shoe construction on the functions and shapes of human structures is completely different. This is the guiding principle behind the U-TECH™ technology presented in 2019. 
U-TECH™ TECHNOLOGY: A MIDSOLE FOR ALL RUNNERS
U-TECH™ is the latest of all midsole technologies in the running shoe market. And completely unique. Unlike other technologies, U-TECH™ does not differentiate between runner types such as supinators, pronators, or neutral runners. In this way, running shoes with patented U-TECH™ technology work equally well for all runners.

At first glance, the U-TECH™ midsole construction resembles an upside-down horseshoe – and is inspired in form and function by the structures of the human body. Round and elastic, like the fat pad around human heels or the menisci in the knee, to lower stress and reduce injuries.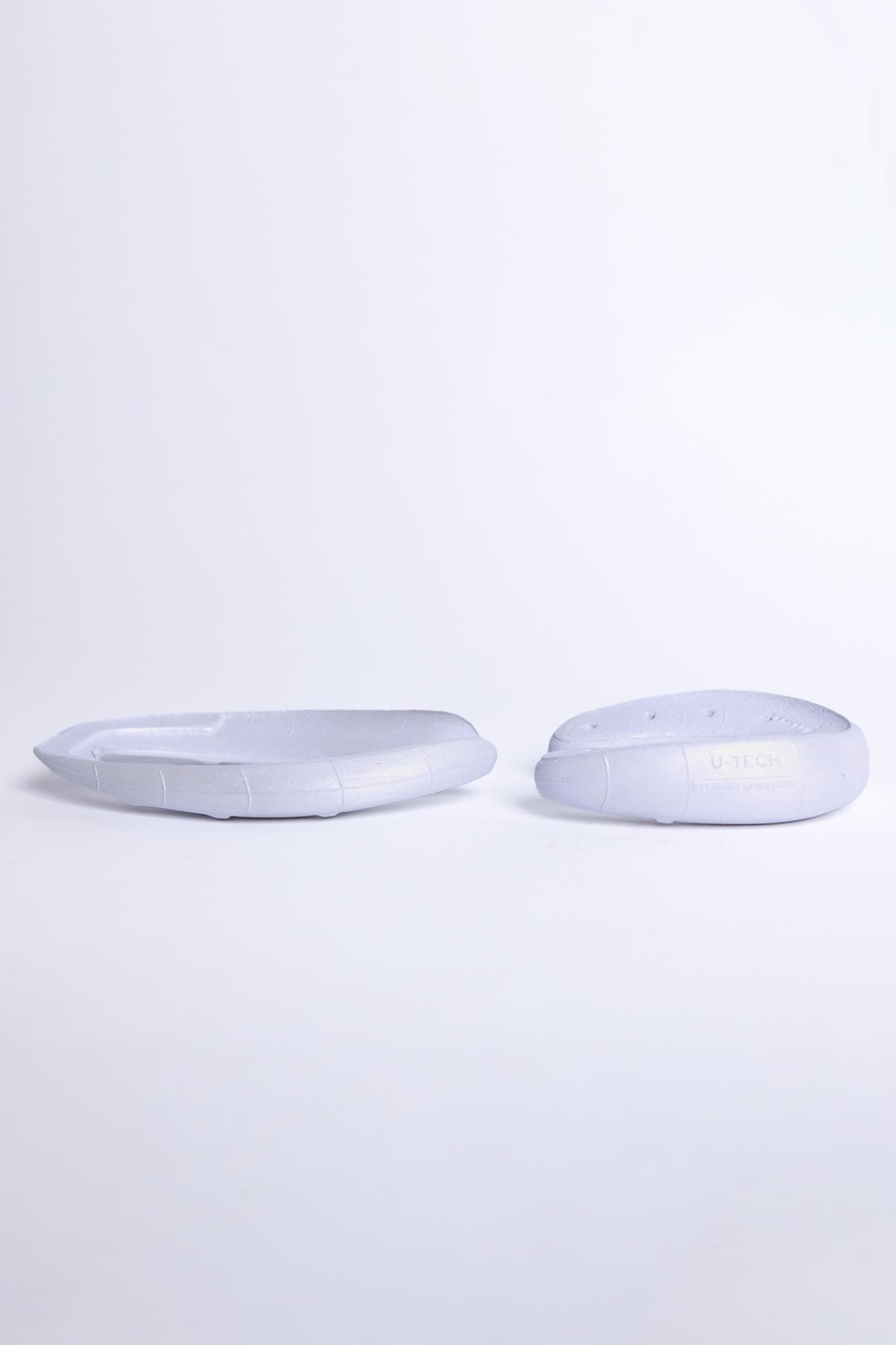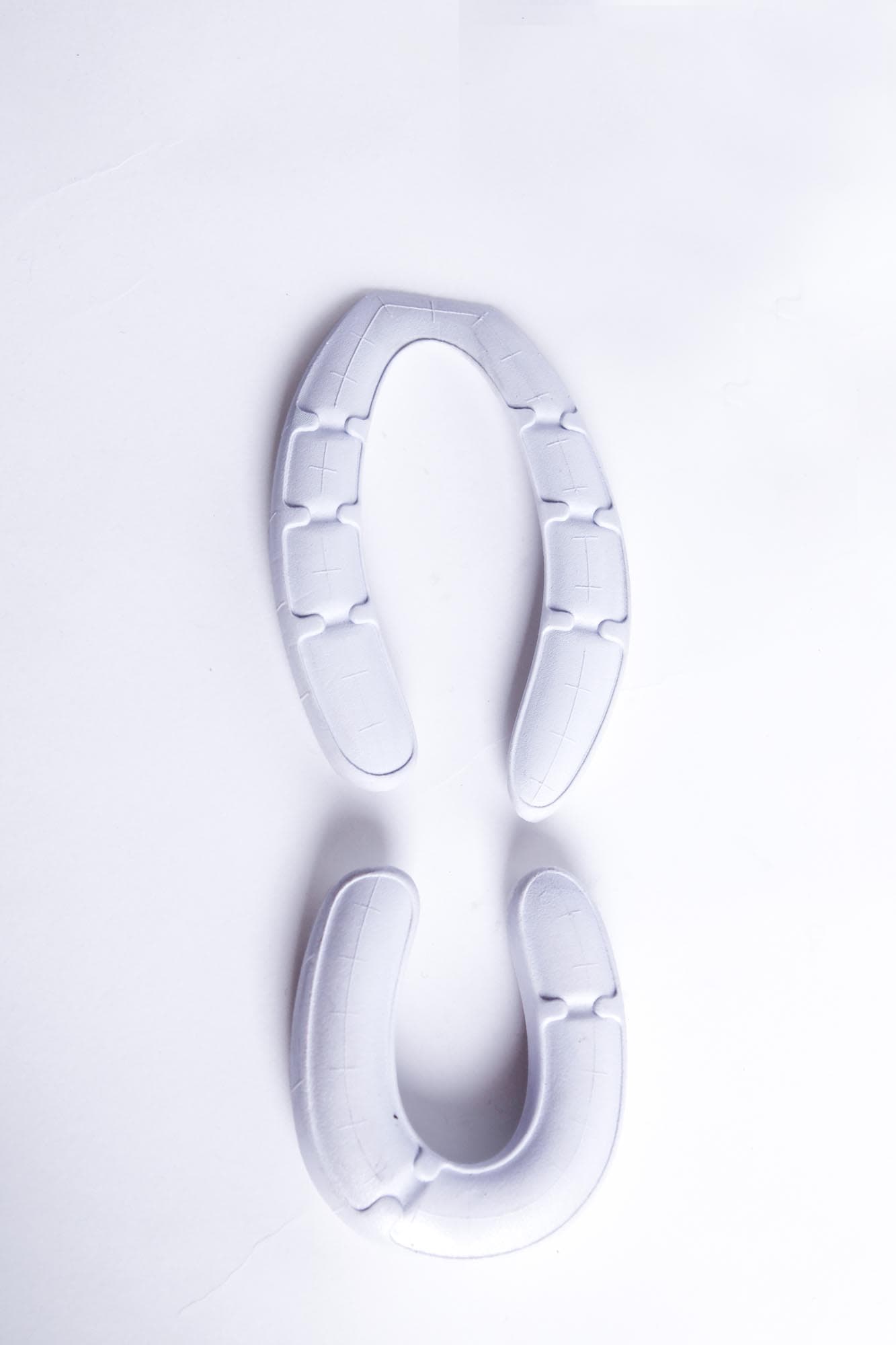 A recess in the rearfoot area, into which the heel dips during footstrike, forms the heart of the U-TECH™ technology. In this way, the forces that occur during running are centered and aligned – and can pass straight through the body without causing any harm just as intended by nature. This approach is revolutionary – for the first time in running shoe research, instead of trying to treat symptoms, the root cause of overuse is addressed to prevent it from occurring in the first place.

The intention to relieve runners is a return to the first idea of creating functional running shoes in the 1980s. This time, however, considering all parameters of human biomechanics – and with the knowledge that forces cannot be eliminated, but only directed –, U-TECH™ is designed to help runners run worry-free, naturally, and comfortably. And to help them achieve their athletic goals.

Whether neutral, support, rocker, or U-TECH™, all four midsole technologies can be found in the running shoe market today. Starting May 23, you can find out in the second part of Chapter 2 of our Run Better Project which technologies deliver on their promise to runners. Studies are showing impressive results.
CHAPTER 2 (PART 2) ________
WHICH RUNNER NEEDS WILL BE FULFILLED?
Neutral, Support, Rocker and U-TECH™: Different ideas for different needs. But which technology might help meet my individual needs? Studies from all over the world provide impressive results.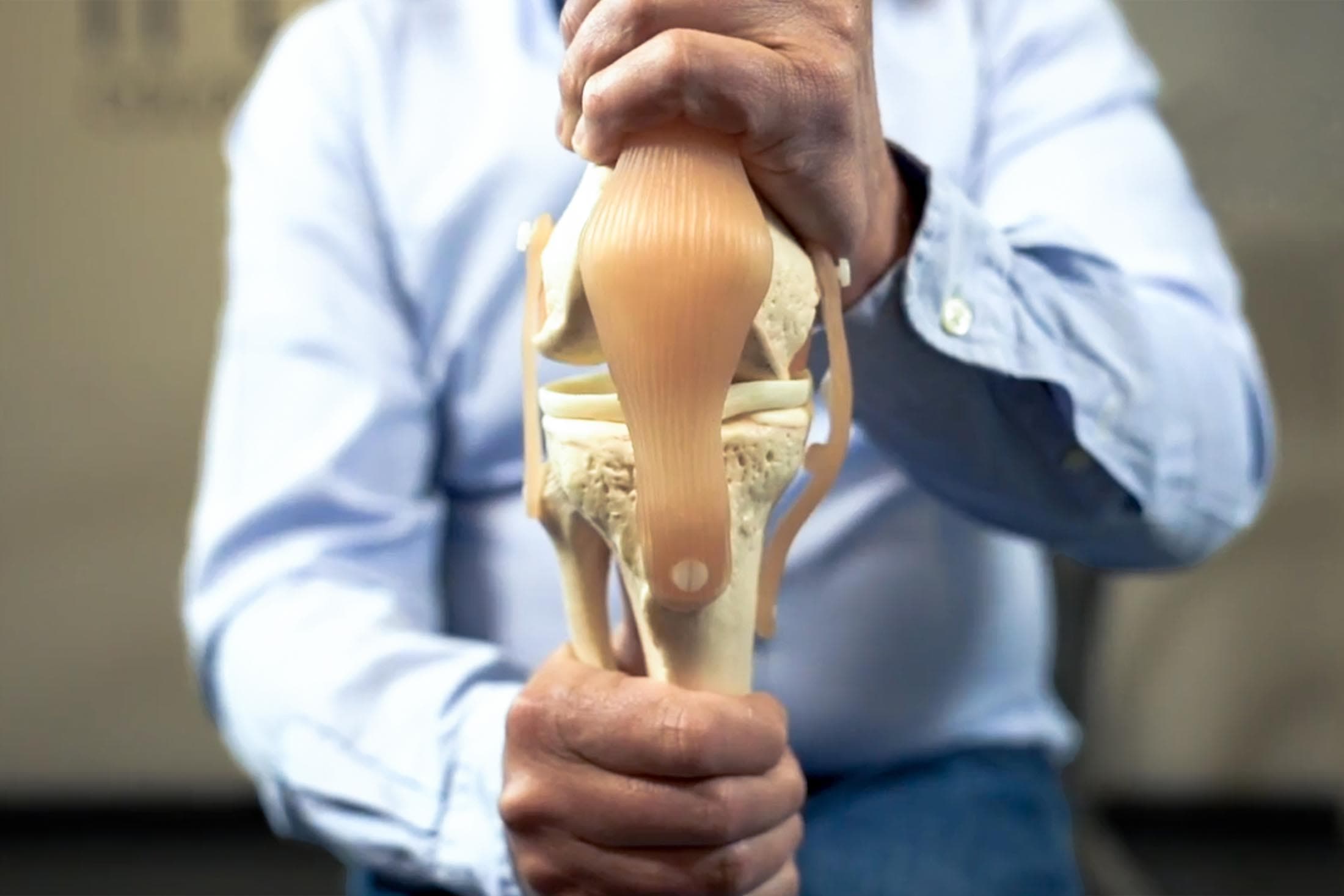 RESEARCH AND DEVELOPMENT:
SCIENTIFICALLY VALIDATED TECHNOLOGIES
Almost 100 % of our technology is derived from scientific findings and biomechanical research. Prof. Dr. Gert-Peter Brüggemann, head of the Institute for Biomechanics and Orthopedics at the German Sports University Cologne for decades, is largely responsible for this. Over the past 25 years, he has been part of numerous innovative running shoe developments – and thus a sought-after expert among the giants of the industry.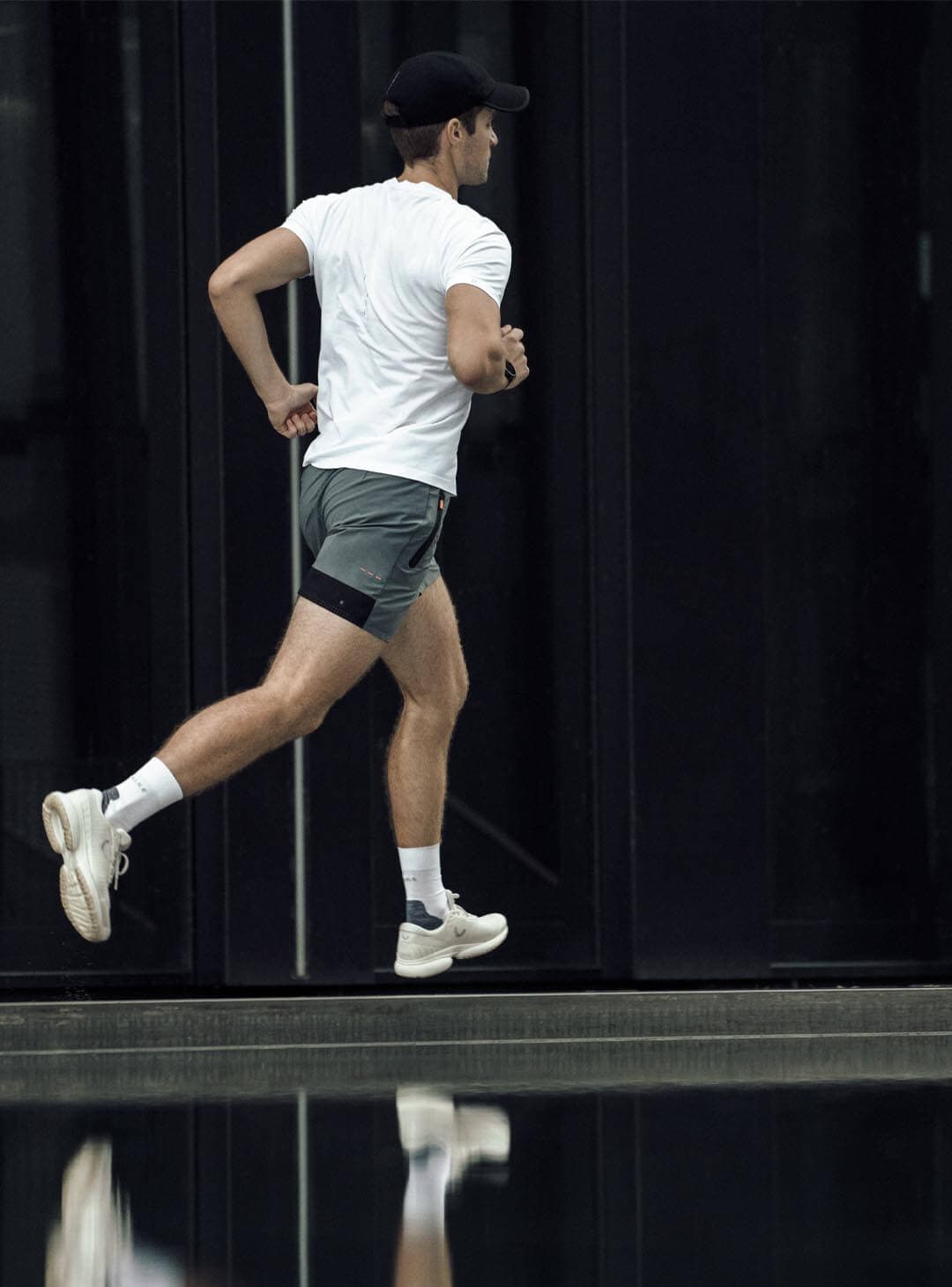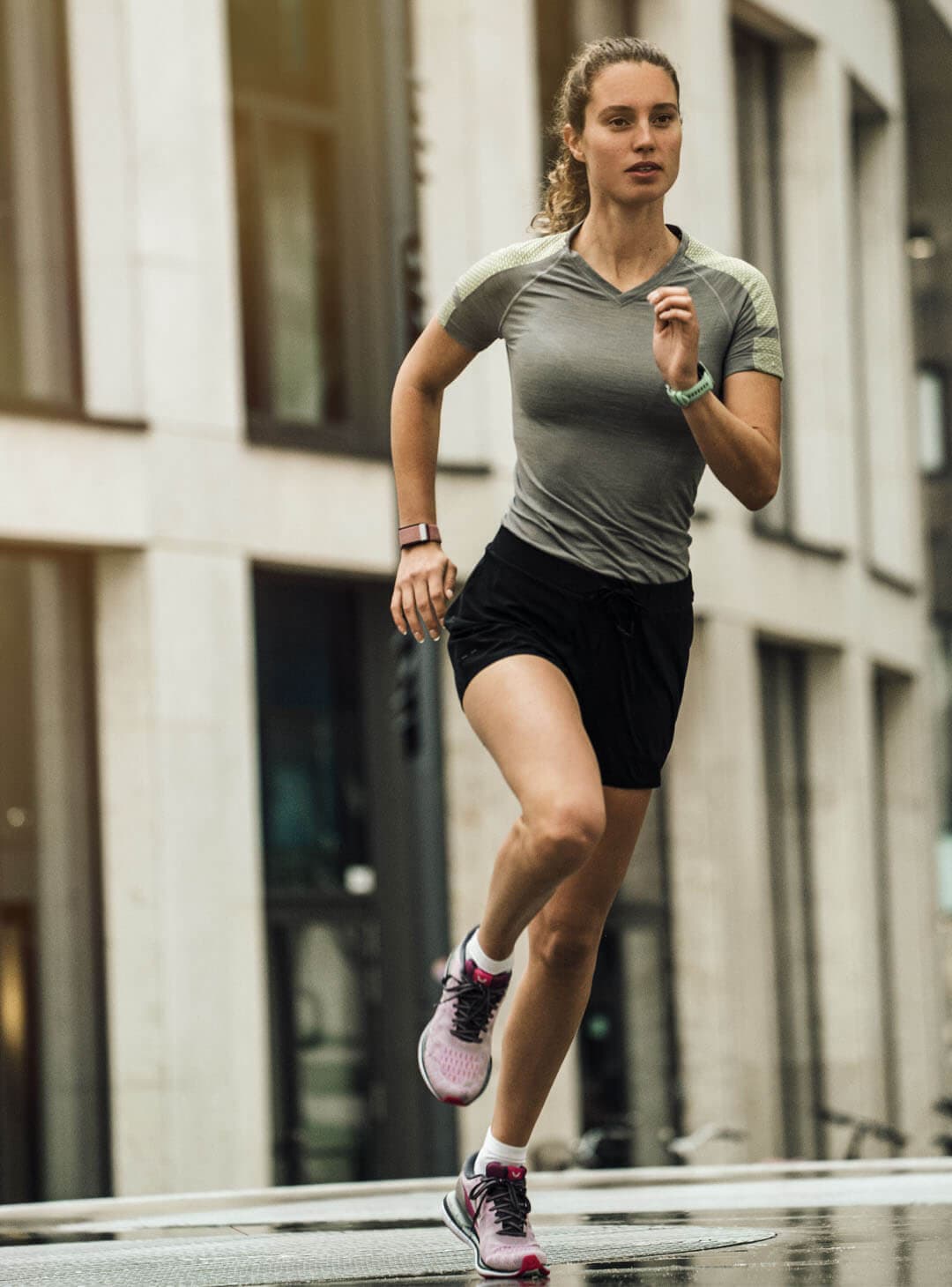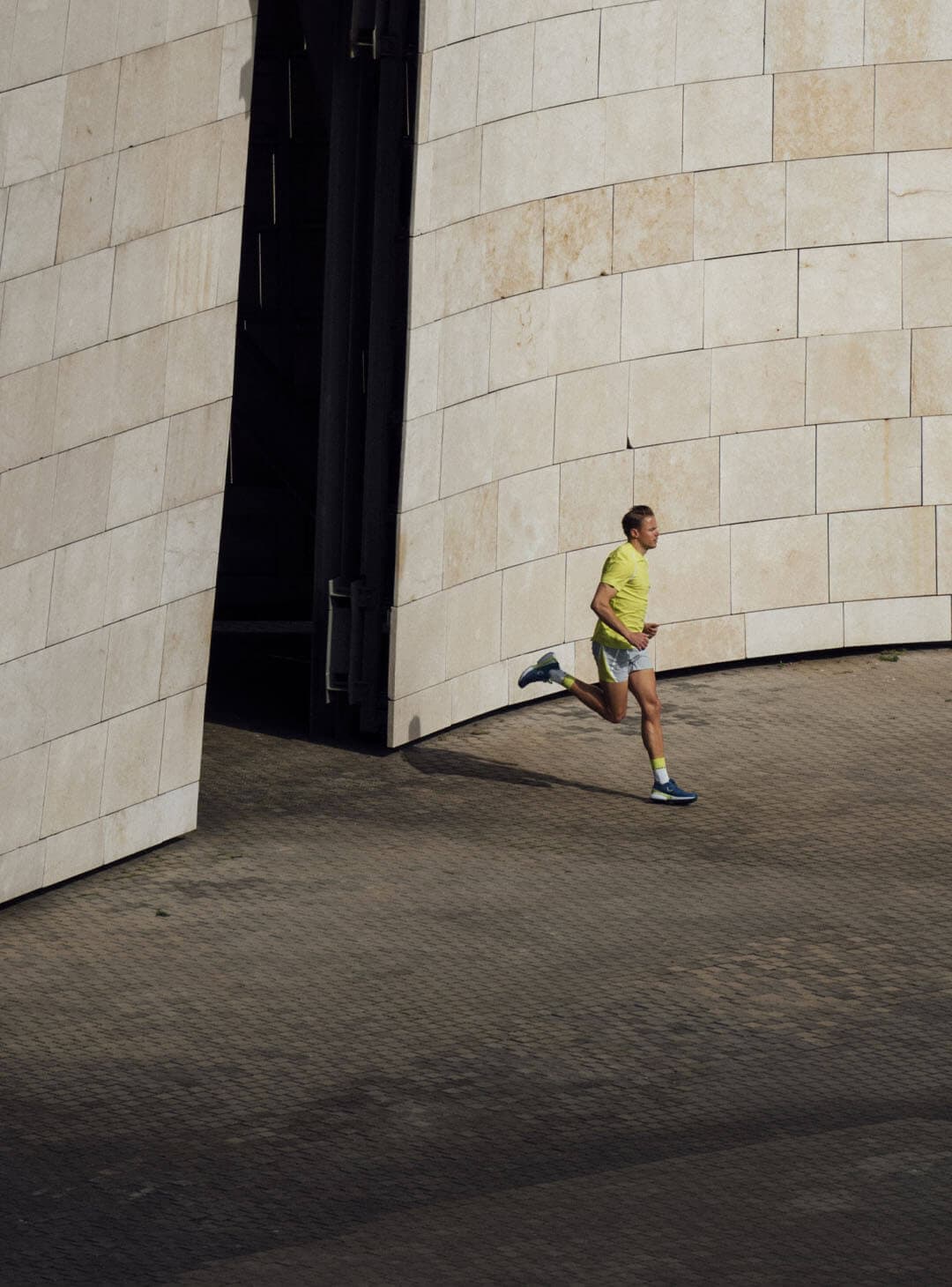 NEVER RUN OUT OF
NEWS
Discover all True Motion stories – and be the first to hear about new products, promotions and events. Simply, center your run!
NEVER RUN OUT OF
NEWS
Discover all True Motion stories – and be the first to hear about new products, promotions and events. Simply, center your run!








NEVER RUN OUT OF NEWS
Discover all True Motion stories – and be the first to hear about new products, promotions and events. Simply, center your run!
FOLLOW US © 2023 True Motion Running GmbH