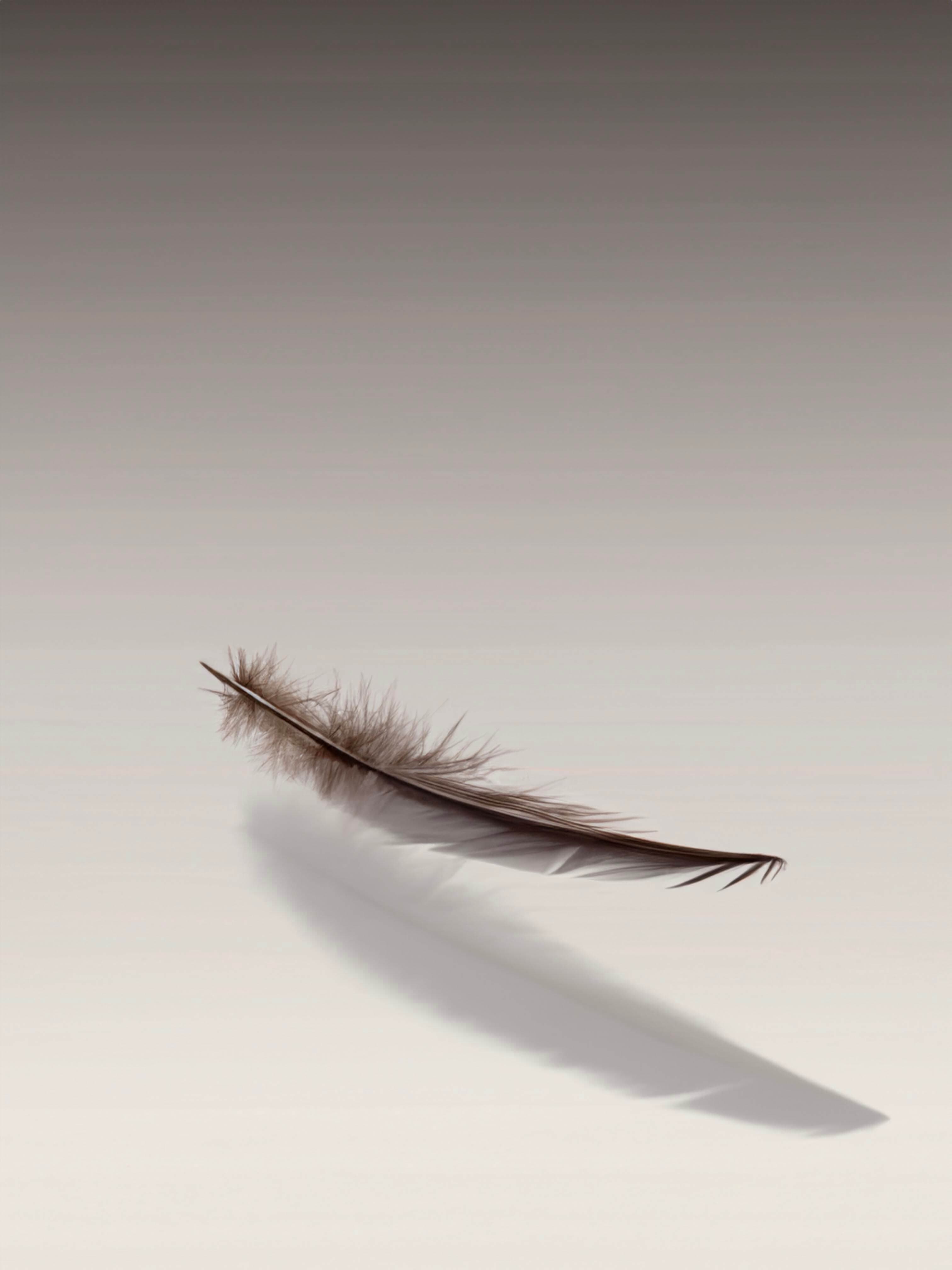 UPPER, MIDSOLE FOAM, FIT:
WHAT MAKES OUR RUNNING SHOES TRULY COMFORTABLE
The perfect running shoe? Different for everyone. The first impression, the first time you slip them on, is crucial. Despite our individuality – this is exactly where we runners are not all that different after all. Because we all love comfort. Reason enough for running shoe manufacturers to start here, to develop comfort anew and to think it further. Thick midsoles, comfortable uppers, padded collars, an optimized fit – there are endless ways to make a running shoe as comfortable as possible. However, comfort is subjective, difficult to measure, and depends – precisely – on our individual perception as runners. Our excursion into the world of comfort will focus on the adjustments that running shoe developers can make, how comfort feels, and what is meant by the comfort filter.
Comfort, the supreme discipline of running shoe design. And at the same time, it is also the minimum requirement and prerequisite for us when choosing a running shoe. Because if we don't find running shoes comfortable the first time we slip them on, we will, in most cases, pick a different model.

The results of a recent True Motion survey show just how important comfort is to runners when choosing their next pair of running shoes. 46.6% of all participants cited comfort as the most important feature of a running shoe. This is followed by injury prevention (31.5%) and performance (20.5%) (Chapter 2, Part 2: Midsole Technologies to the Test: Which Needs Can They Really Meet?).

It quickly becomes clear what we mean by comfort and how different our definitions can be: "fits perfectly," "doesn't pinch," or "simply comfortable" – different terms that all stand for the same thing, namely a comfortable running shoe. An assessment we can make after just a few seconds. Individually. Intuitively. From a gut feeling, so to speak. Responsible for this is our personal comfort filter.
COMFORT FILTER: THE INDIVIDUAL MOVEMENT DECIDES
The comfort filter describes each person's individual perception of comfort. When we run, our body moves in its own unique and habitual way. Every running movement is as unique and individual as our fingerprint. The long-held assumption that there is one perfect running motion for all runners is now outdated. We react differently to external stress and only feel good when we move within the natural way of our body.

"The running shoe that feels best for us personally is also the right one for us," says running shoe developer and True Motion co-founder Andre Kriwet. This individual sensation is called comfort filter. Because our body gives us direct feedback on whether a running shoe feels comfortable on the foot and during our run – or not.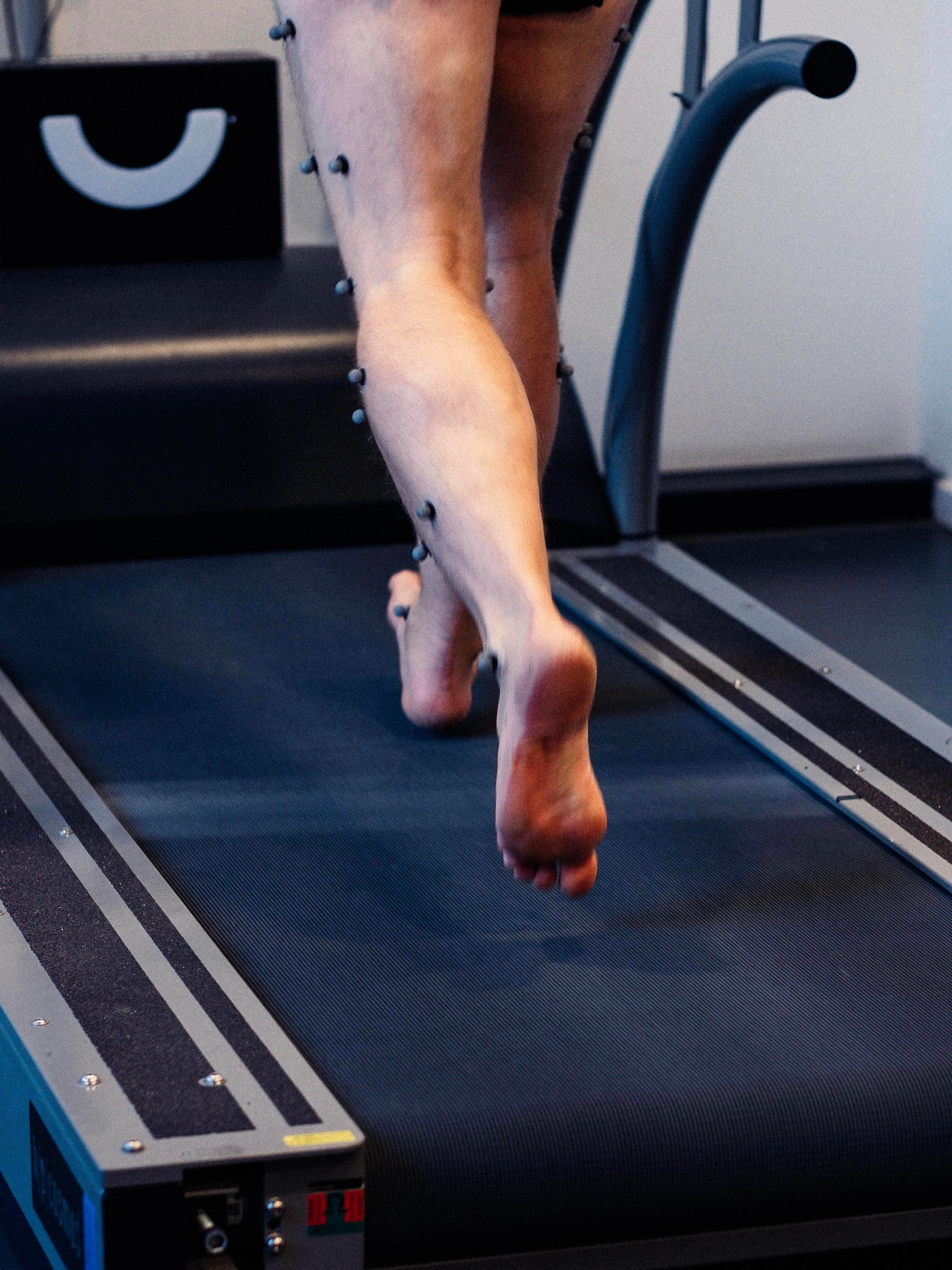 The renowned sports scientist and biomechanist Benno M. Nigg used the term comfort filter for the first time in 2010. And defined it. According to him, runners perceive running shoes as comfortable that allow them to run within their habitual movement path.[1] Nigg refers exclusively to the biomechanical aspect of comfort. Functionality is the main focus here. Degrees of movement in the knee or ankle and in the joints are decisive.

A paradigm shift in running shoe development.

Because in this way, Nigg ushered in a new era: from running shoes that try to change the movement dynamics of runners to running shoes that support individual movement patterns. "It's not the runners who should adapt to the running shoe, but the running shoe to the individual needs of the runners," Kriwet emphasizes. This is an approach that Andre Kriwet also follows in his own developments. The basic prerequisite for this is U-TECH™ technology.
U-TECH™ AS COMFORT FILTER 2.0
U-TECH™ is based on the structures of human biology. A shoe technology inspired in form and function by the menisci in the knee and the fat pads around our heels. "U-TECH™ allows the body to stay in its individual movement corridor," explains Kriwet. A running shoe should not feel like a foreign object but harmonize with the runner's body and movement dynamics.

To achieve this, the running shoe developer goes one step further. "With comfort in mind, there are other components to be considered beyond biomechanics," he says. The upper, the fit, the sole, even the laces all contribute to comfort. But not to the same degree; every runner has their own preferences. A detailed look at the craft shows how running shoe development nevertheless succeeds in building running shoes that are perceived as comfortable by as many runners as possible.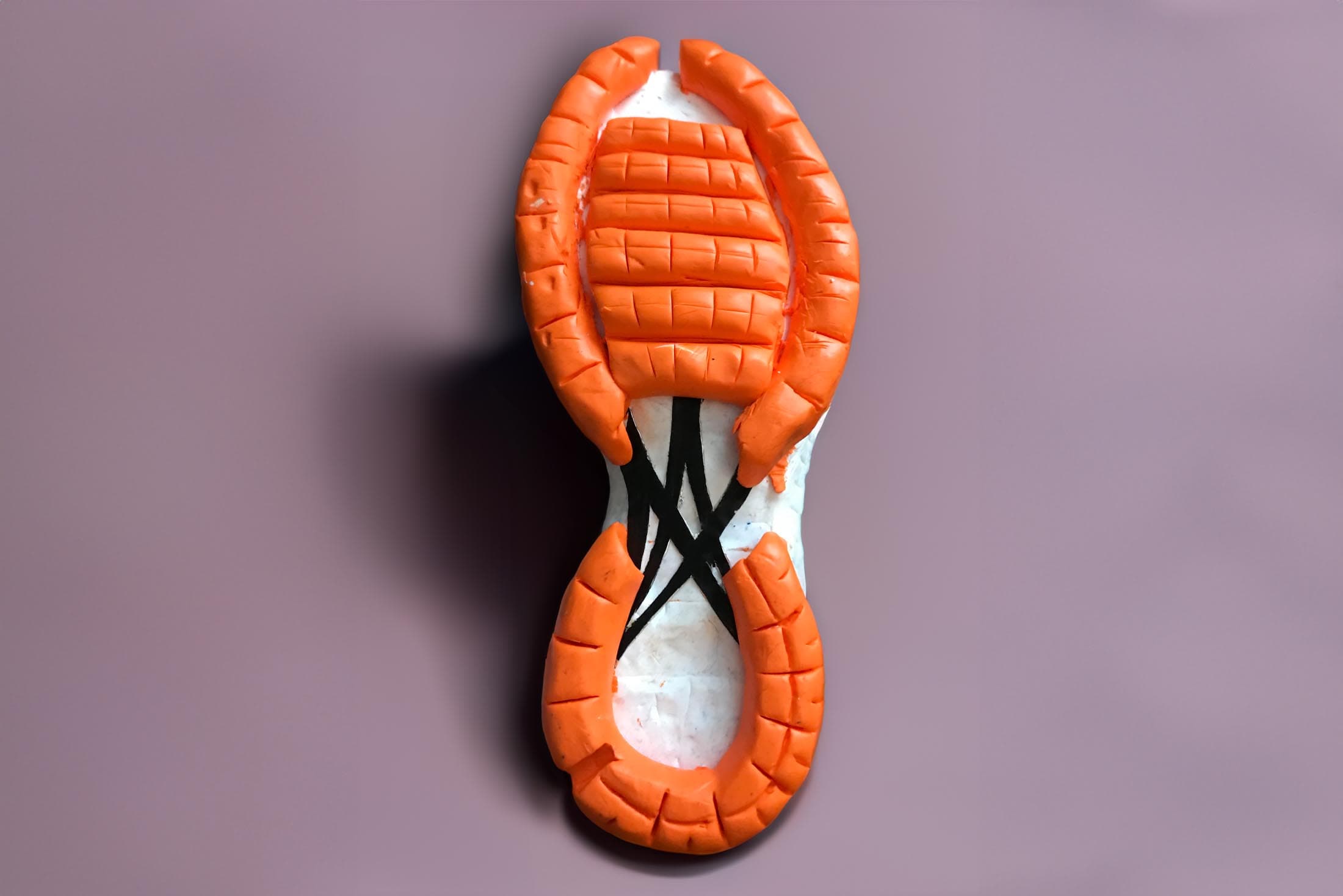 Plasticine can be used to develop the midsole construction.
THE "COMFORT" BLUEPRINT: A SYNERGY OF MANY INDIVIDUAL COMPONENTS
"Three areas are crucial to a comfortable running experience: biomechanics, the upper and the sole," Kriwet reveals. Proper biomechanical function enables a harmonious interaction between the body and the running shoe. Kriwet emphasizes, "The most comfortable running shoe is the one you don't feel when you run – and yet it still does its job."

To achieve this, the shoe must be optimally assembled from a wide range of components. When they first put them on – usually in a seated position in a store –, runners first come into contact with the upper of the shoe. "The most important comfort factor is a perfect fit," explains Kriwet. Then there are the materials; from mesh to collar and from tongue and foams to laces. The individual components must complement each other.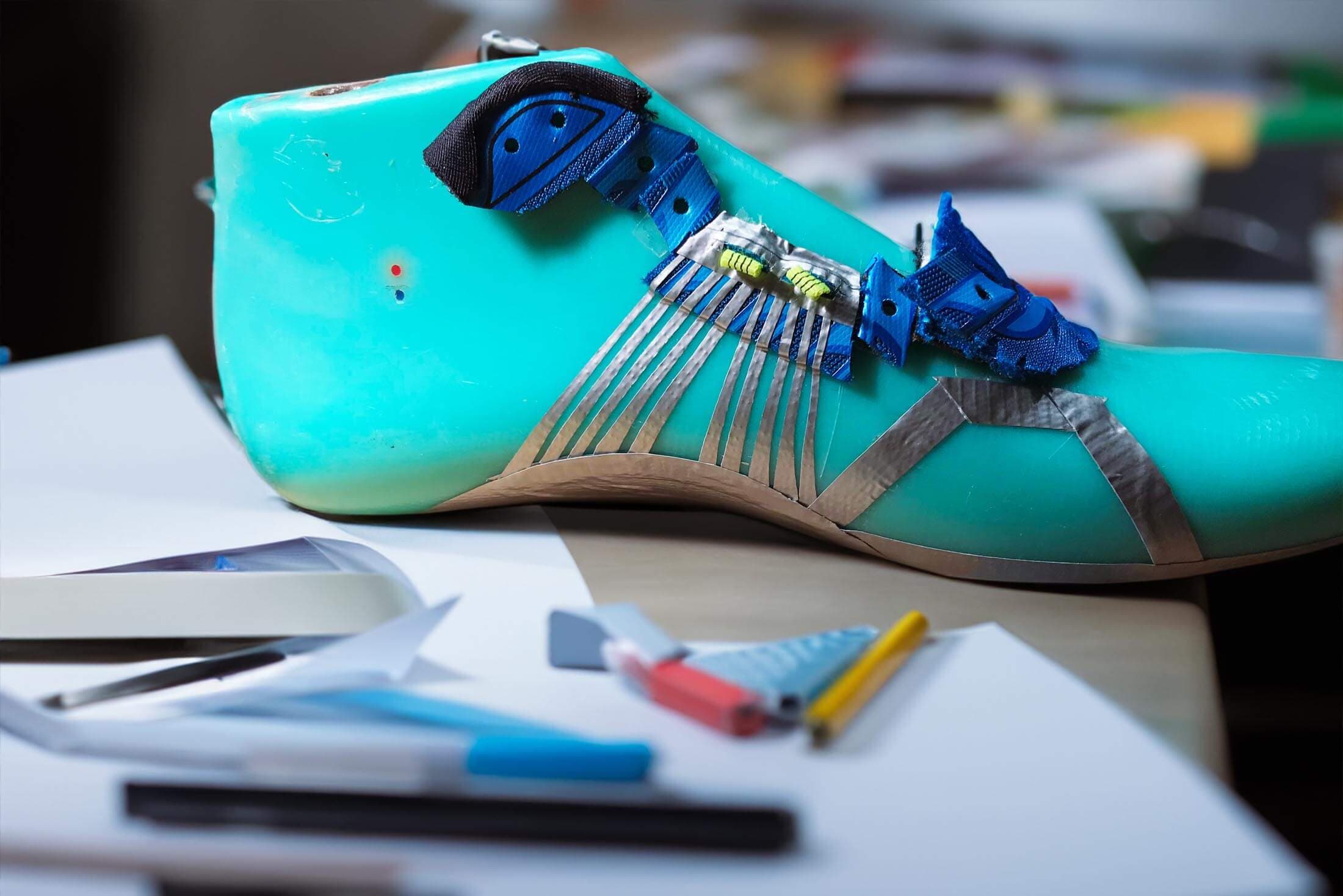 The True Motion shoe last with different elements of a running shoe that influence comfort and performance.
As soon as the runner stands up and takes the first steps, the focus increasingly falls on how the running shoe's sole feels from underneath. The degree of hardness of the cushioning is usually the first thing we notice. But a smooth, quiet transition is also an indication of comfort. In addition, a comfortable outsole also conveys the right degree of safety. A secure stance and a safe transition are other important comfort factors.

"The art of shoe design is to bring together the multitude of shoe components in a way that the runner can run comfortably and without worry," explains Kriwet. To do this, the shoe developer draws inspiration from a wide variety of industries, tries out new materials, creates prototypes. The basis are hundreds of data points from science, feedback from retailers and thousands of runners on current running shoe models, extensive experience from the past and the results of so-called fit and wear tests. "Fit and wear tests are very important in the development of new running shoes," says Kriwet, describing the process. "Through them, we get direct feedback from runners on the fit and feel of our prototypes." The goal is a running shoe that feels comfortable for as many runners as possible, so they come back from their run with a smile on their face.

Comfort is more than just a particularly supple upper or pleasantly soft cushioning. Comfort allows us to run wherever and whenever we want. As an offset to our stressful everyday lives or as a way to keep ourselves healthy and fit. In Chapter 3, Part 2 of our Run Better Project, starting on June 13, you will read the very personal story of a runner and learn what running comfort means to him.
CHAPTER 3 (PART 1)
[1] Nigg, B. M. (2010). Biomechanics of Sport Shoes. The Preferred Movement Path. University of Calgary. 173–194.
CHAPTER 3 (PART 2) ________
SEBASTIAN HELLMANN: "IT JUST HAS TO FEEL COMFORTABLE"
Running a lap through the park – preferably in the morning, before the day really begins. For TV host Sebastian Hellmann, it's simply a part of his routine. What fascinates him about running and why he thinks comfort is particularly important. A portrait.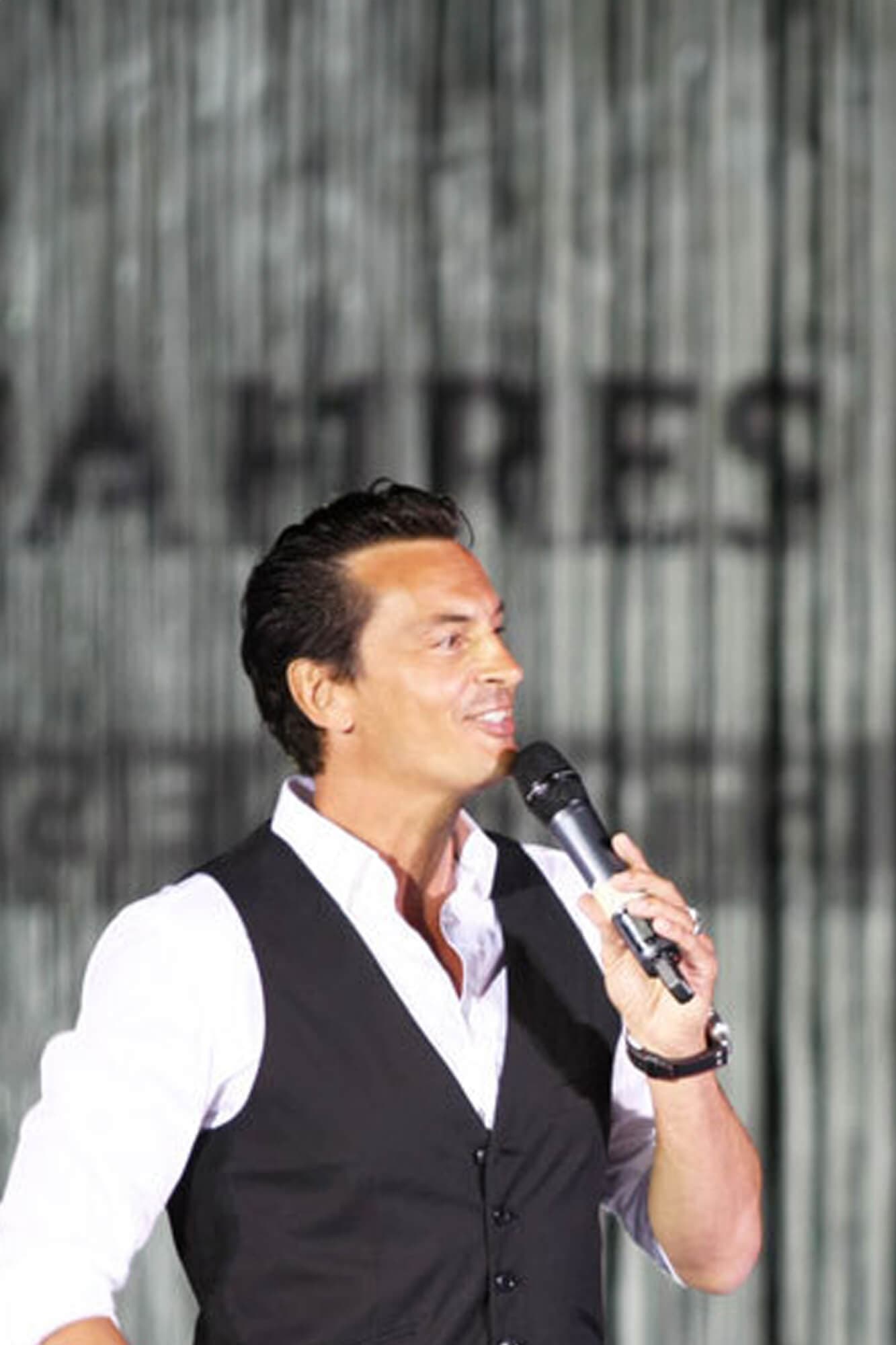 RESEARCH AND DEVELOPMENT:
SCIENTIFICALLY VALIDATED TECHNOLOGIES
Almost 100 % of our technology is derived from scientific findings and biomechanical research. Prof. Dr. Gert-Peter Brüggemann, head of the Institute for Biomechanics and Orthopedics at the German Sports University Cologne for decades, is largely responsible for this. Over the past 25 years, he has been part of numerous innovative running shoe developments – and thus a sought-after expert among the giants of the industry.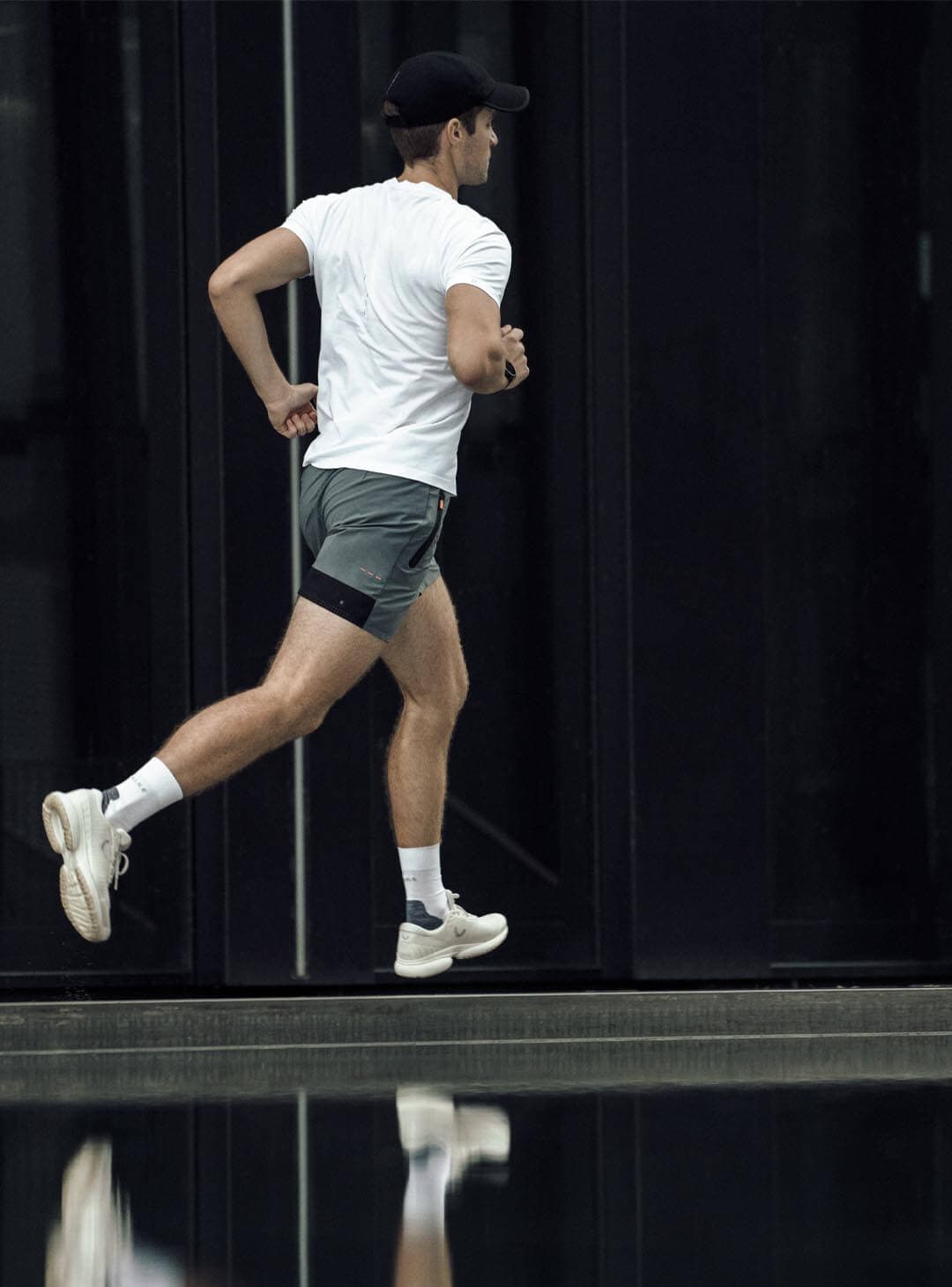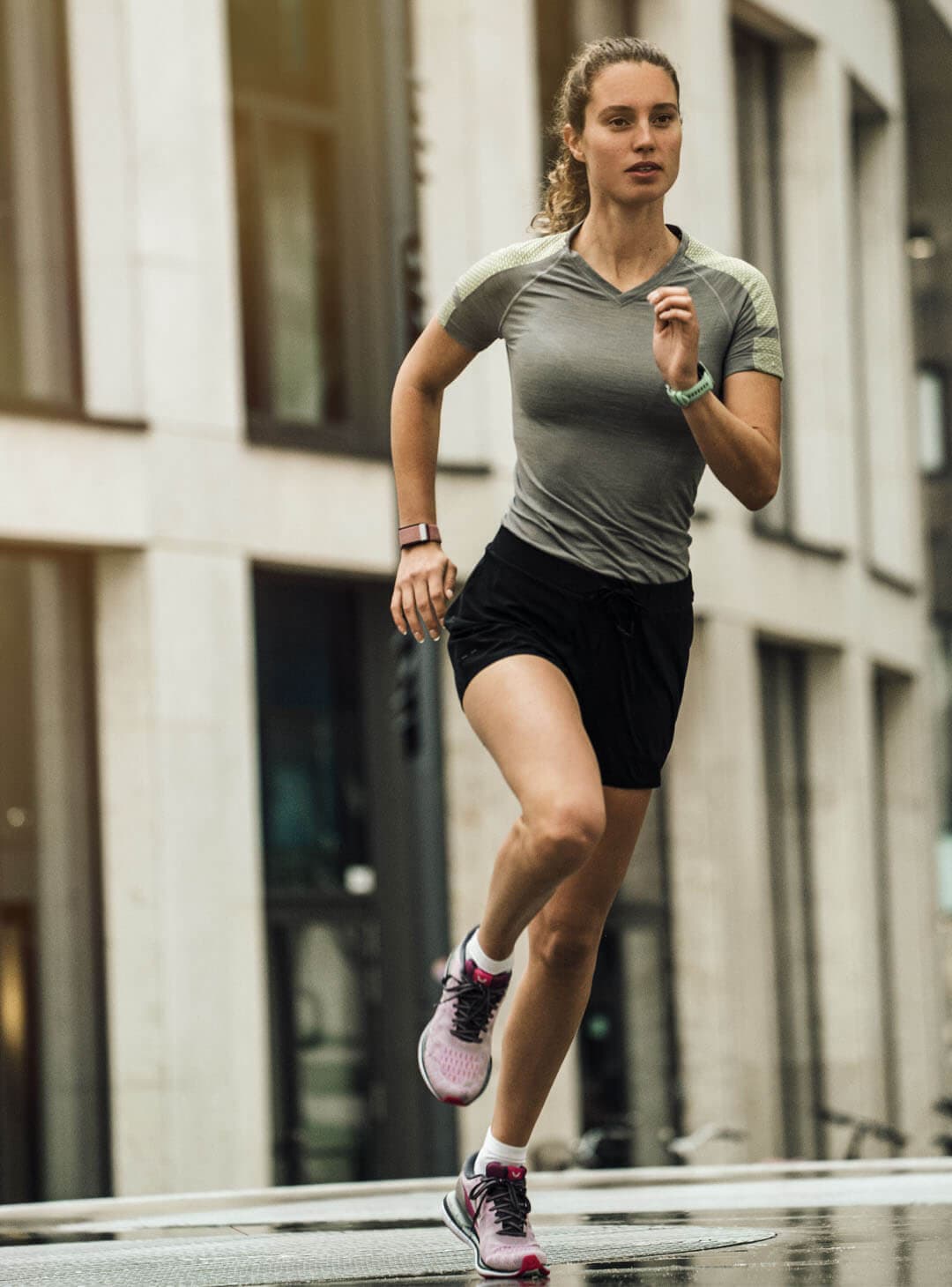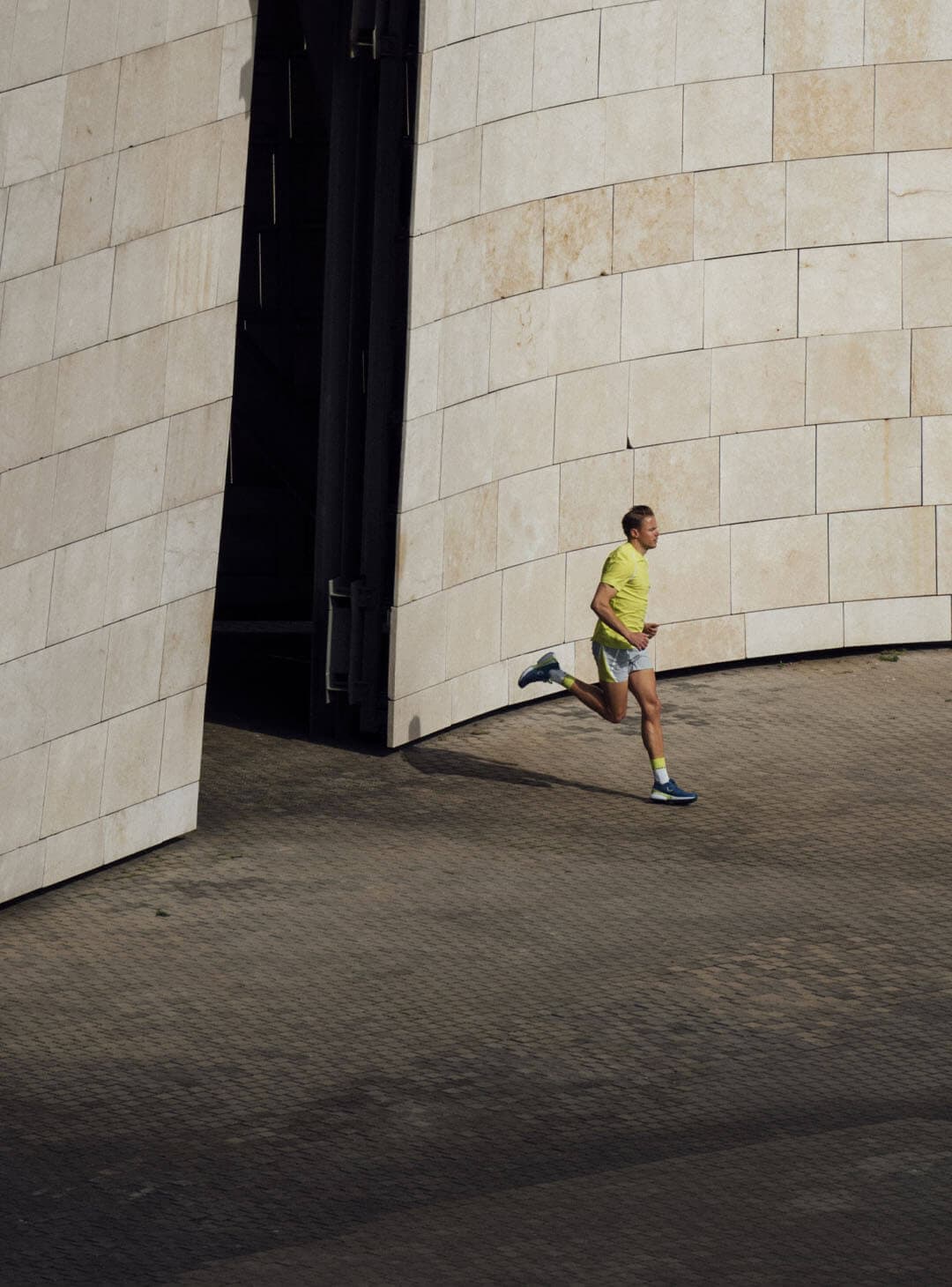 NEVER RUN OUT OF
NEWS
Discover all True Motion stories – and be the first to hear about new products, promotions and events. Simply, center your run!
NEVER RUN OUT OF
NEWS
Discover all True Motion stories – and be the first to hear about new products, promotions and events. Simply, center your run!








NEVER RUN OUT OF NEWS
Discover all True Motion stories – and be the first to hear about new products, promotions and events. Simply, center your run!
FOLLOW US © 2023 True Motion Running GmbH