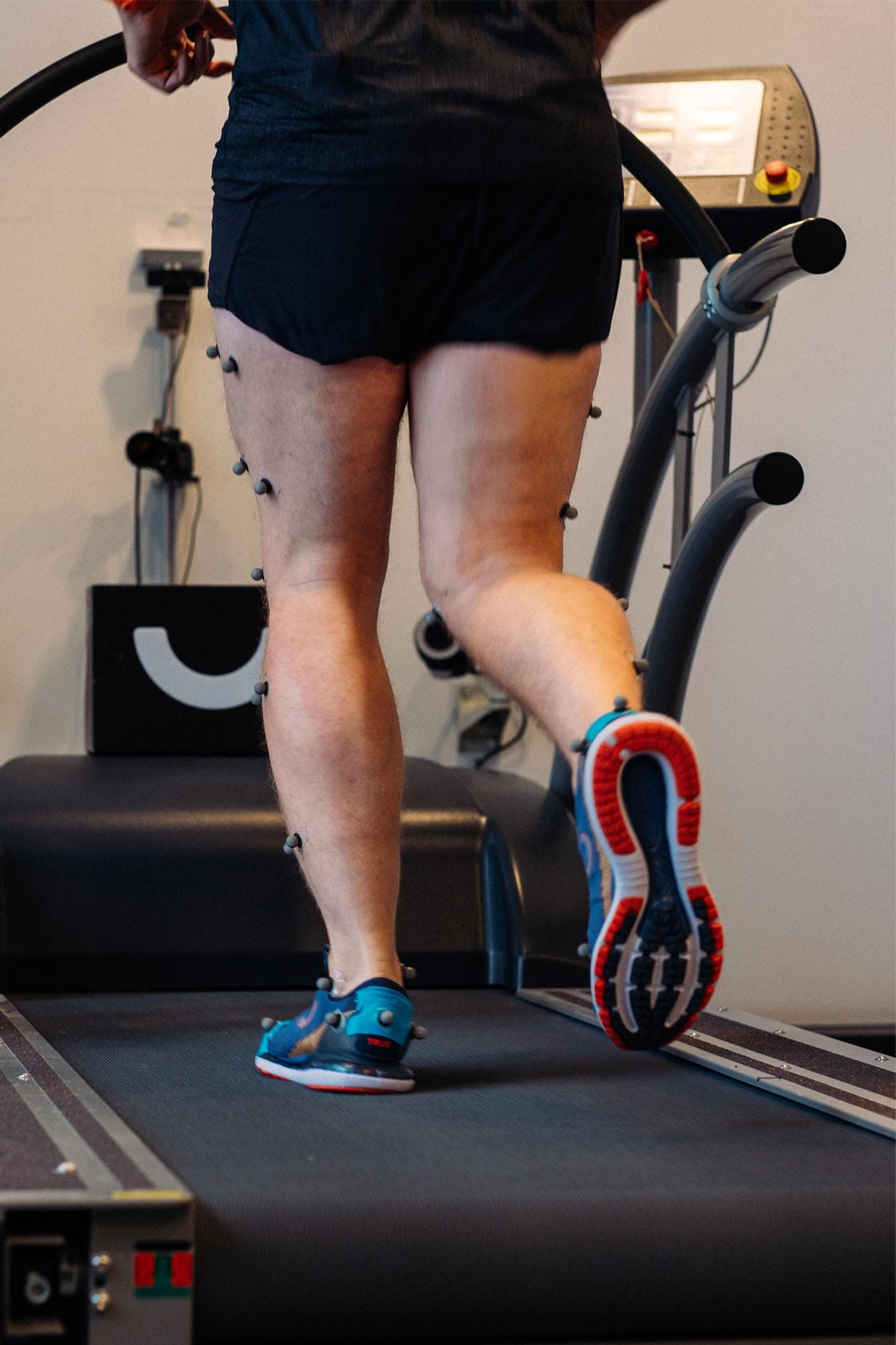 FROM RUNNER'S KNEE TO JUMPER'S KNEE:
WHY RUNNERS MOST OFTEN INJURE THEIR KNEES
The sun is shining, our running shoes are ready. And we are ready. But after just a few kilometers we have to stop again. A sharp pain on the outside of the knee forces us to. Every attempt to start running again becomes torture. There's only one thing left for us to do, to end the running session and head home. What sounds dramatic has been experienced by many runners in this or similar ways. To be more precise, more than one in four runners has had knee problems. Knee specialist Dr. Andree Ellermann explains why, what typical knee injuries there are, and what we should do if we are plagued by recurring complaints.
The recent Run Better Research Study shows that more than 50% of all runners still suffer at least one injury within one year. The knee is the most frequently affected area. 26.18% of all running injuries occurred at the joint connecting the upper and lower leg (the most important results of the Run Better Research Study at a glance in Chapter 5, Part 2). What's important to note is that the Run Better Research Study counted any pain or discomfort as running injuries that forced the runner to miss at least one running session.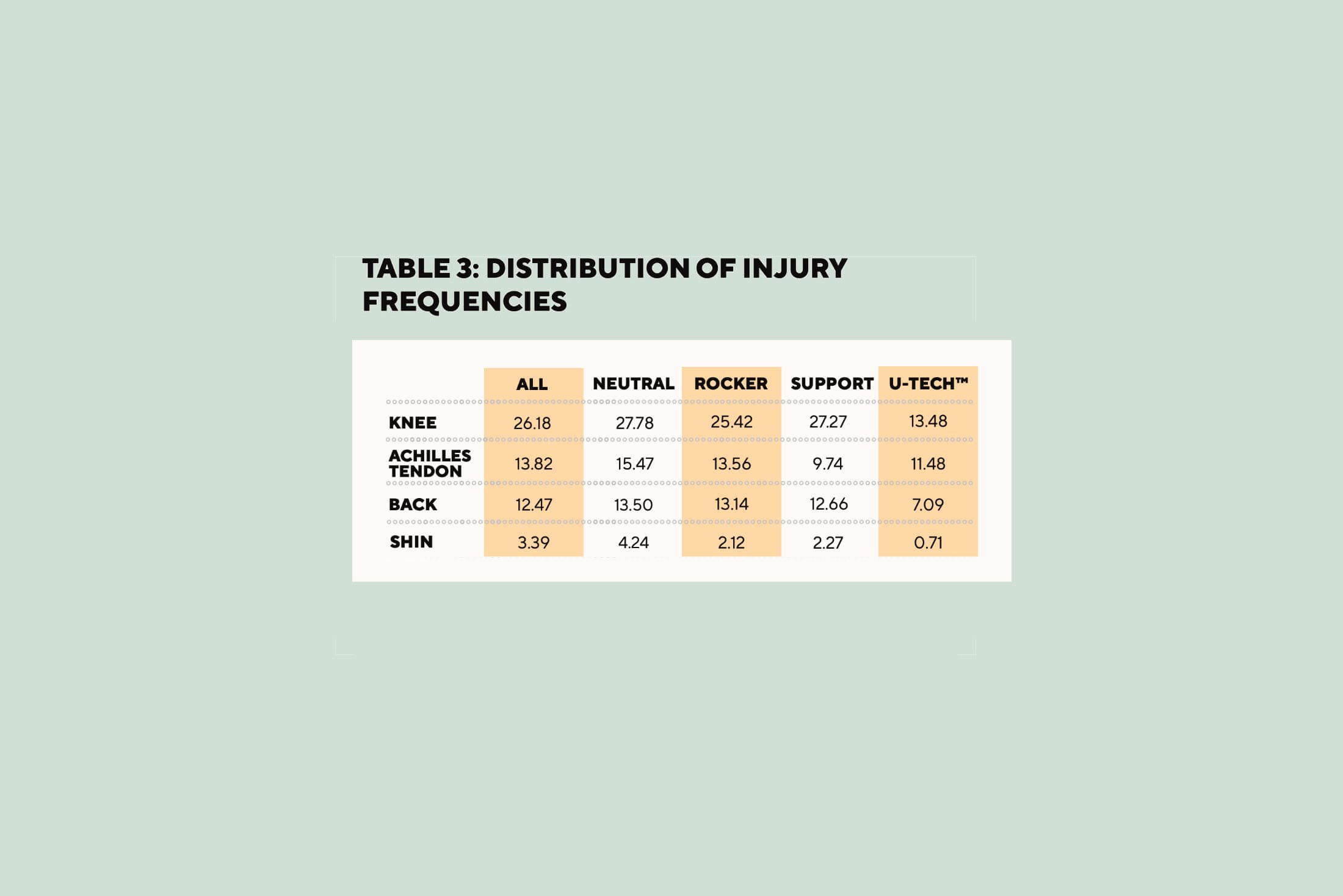 The table shows the distribution of injury frequencies (relative risk of a running injury). The data are to be understood as % of all subjects.
The table shows the distribution of injury frequencies (relative risk of a running injury). The data are to be understood as % of all subjects.
But what exactly are running injuries and how do they occur?
PRE-EXISTING CONDITIONS CAN INCREASE THE RISK OF RUNNING INJURIES AT THE KNEE
When we talk about running injuries, we mean so-called overuse injuries, which are mainly due to overload or fatigue failure of our tissues. Such injuries primarily cause one thing: pain in the affected area, which in most cases forces us to take a break from running.

Dr. Andree Ellermann, specialist in orthopedics and trauma surgery, sports medicine, and chiropractic at the ARCUS Sports Clinic, explains, "Knee pain that occurs during running can have a variety of causes. The knee is particularly susceptible to injury because of its complexity and the fact that it is subjected to great stresses as soon as we start moving."

In this context, the overuse injuries already described can occur for many reasons. In addition to overloading due to overly intense running sessions that the body is not used to, incorrect loading, for example, due to incorrect running technique, a genetically determined incorrect position of the leg axis (for example, bow-legged position), or the wrong running shoes, can lead to a higher susceptibility to injury of the knee joint. "In addition, previous structural injuries within the knee joint can promote the development of overuse injuries," says Dr. Ellermann.
More than 50% of all runners still get injured at least once a year - most of them to the knee. Illustration: Adobe Stock
In children, adolescents, and young adults, such intra-articular injuries, i.e., those located within the joint capsule, are primarily congenital. These are, for example, metabolic disorders of the bone or cartilage, which can lead to the dieback of these structures. Middle-aged or elderly patients, on the other hand, are more likely to suffer from degenerative signs of wear, such as arthrosis of the articular cartilage or degenerative changes in the meniscus.

It is precisely such joint damage that can then lead to the development of overuse injuries in conjunction with intensive running training. Dr. Ellermann explains: "Running is popular as a sport in all age groups, even people of advanced age still like to run a lot. And they do so at an age when there may already be some underlying damage within the knee or when they've already had to undergo minor cartilage or meniscus surgery."
THE COMPLEX WAY OUR KNEES WORK
"The knee is a complex structure that only works in interaction with a number of supporting structures. The capsule-ligament apparatus, including the anterior and posterior cruciate ligaments and the medial and lateral collateral ligaments, as well as the menisci play a crucial role in stabilizing the knee joint," explains the orthopedist.

The knee joint is also essential for us to be able to move on two legs without any problems. Whether we are walking or running, we need a functioning knee joint that can bend and stretch and serves as a connection between the upper and lower leg. Basically, the knee joint consists of three partial joints: the medial (inner) femorotibial joint connects the thigh bone (femur) and the lower leg bone (tibia) on the inner side of the knee, and the lateral (outer) femorotibial joint accordingly on the outer side of the knee. As the third partial joint, the femoropatellar joint is responsible for allowing the kneecap (patella) to slide smoothly over the thigh bone.

"Mechanically, the knee joint consists of two balls of femur bone that must hold on to a disc, the lower leg bone. To do this, it needs a complex ligamentous apparatus along with stabilizing meniscus structures. If even one of these structures does not function as intended, this leads to an imbalance in the joint, which sooner or later results in injury," explains expert Dr. Ellermann. With every step, forces act on our knees that have to be absorbed by the ligamentous apparatus and the menisci. If this does not succeed, overloading or incorrect loading of individual structures occurs, which then leads to pain and discomfort.

Runner's knee is one of the most common running injuries to the knee.
FROM RUNNER'S KNEE TO PATELLAR TENDINOPATHY
In iliotibial band syndrome (ITBS) or tractus iliotibialis syndrome, as runner's knee is known in technical jargon, those affected suddenly feel pain on the outside of the knee when running. This is caused by overuse and inflammation of the tractus iliotibialis, a fascial cord that runs from the outside of the hip to the outside in the knee joint and attaches to the lateral tibial plateau.

As soon as it hurts, we have to stop running – because the pain is usually too severe. However, since ITBS initially causes discomfort only under stress and subsides as soon as we reduce it, this type of running injury can easily be underestimated. If the symptoms recur as soon as we start running, we should consult a specialist.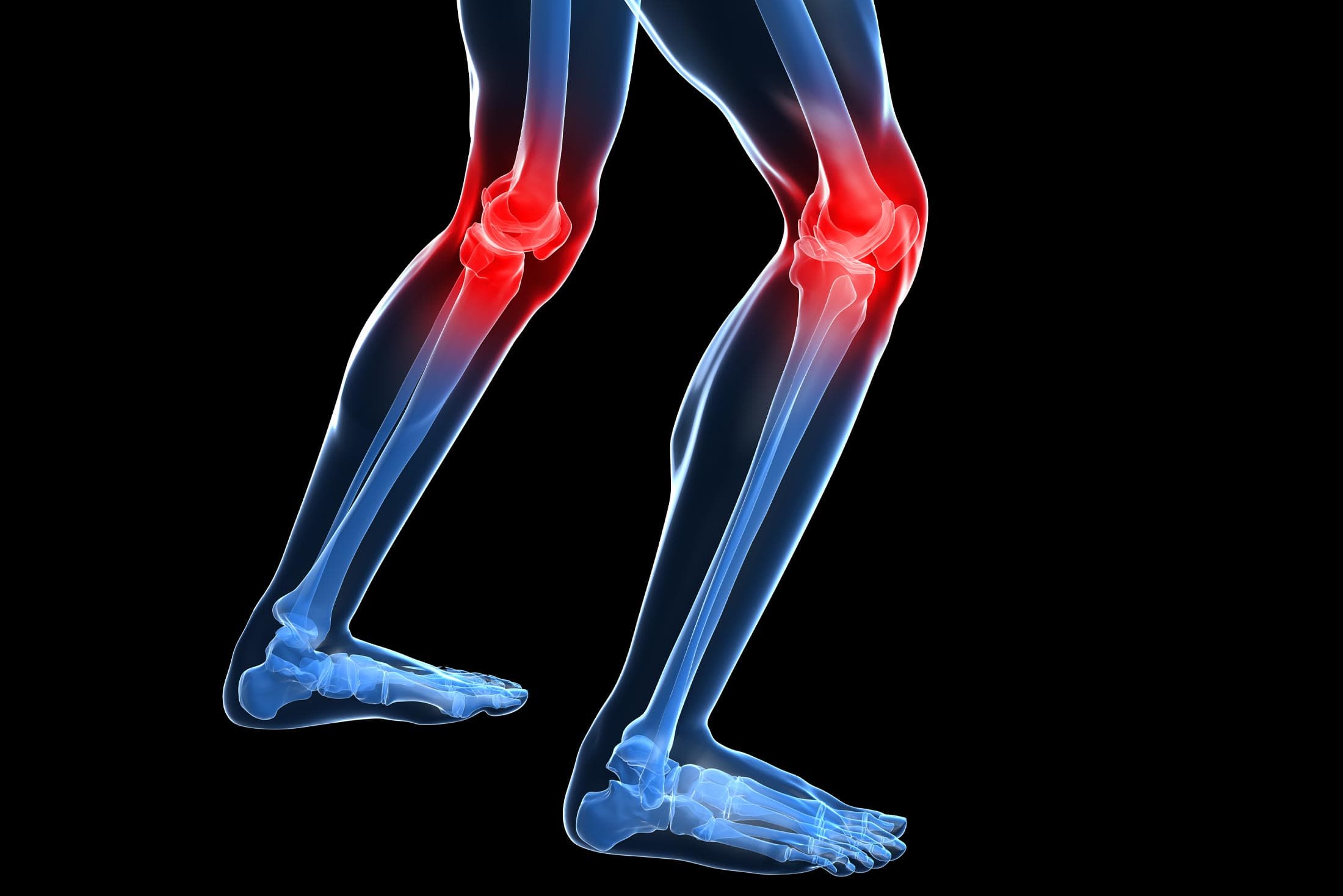 Illustration: Adobe Stock
Another common injury among runners is the so-called jumper's knee. Although, as the name suggests, it occurs mainly in athletes who play jump-intensive sports such as basketball or volleyball, runners are not spared. Patellar tendinopathy, as this overuse condition is technically called, is caused by repeated, high tensile stress on the patellar tendon.

In addition, pain occurring at the knee can have other causes. However, these are usually based on pre-existing structural damage. They include meniscus injuries, cartilage injuries, or chronic instability, for example of the anterior cruciate ligament. "As soon as one of the supporting structures of the knee joint does not function properly, other structures have to do a disproportionate amount of supporting work to compensate – overloading is inevitable," Ellermann explains.
WHAT TO DO WHEN RUNNING HURTS
For all running injuries that become noticeable by pain, the same rule applies – take a break. If we are affected, we need to minimize the stress as much as possible so that the inflammation can subside. In addition, we should get examined by a specialist in order to obtain a reliable diagnosis for our health condition. After establishing a diagnosis, the specialist can come up with a suitable physiotherapeutic treatment plan individually tailored to the patient.

In order to get to the bottom of the injury causes, a gait and walking analysis can also be useful to identify possible physiological malpositions of the musculoskeletal system and to be able to counteract them. For Dr. Ellermann and his colleagues, the leg axis, foot shape, and neighboring joints such as the ankle and hip joints provide important information about possible causes.
AVOIDING INJURIES WITH THE HELP OF A SUITABLE RUNNING SHOE
In addition, the choice and condition of our running shoes play a crucial role in identifying the reason for running injuries. For example, running shoes that are already worn out can increase the stress on our knees.

However, as the results of the Run Better Research Study show, there is another factor in particular that has a significant impact on the risk of injury during running – the midsole technology. In a comparison of four midsole technologies – neutral, support, rocker, and U-TECH™ – True Motion running shoes with U-TECH™ were found to have the lowest risk of runners getting injured. At the knee, the injury risk was reduced by more than 50% compared to the other technologies.
BE IN YOUR ELEMENT!
U-TECH NEVOS ELEMENTS NEXT GEN
By night. And by day. When the world hushes to a whisper and we feel the thrill of endless possibilities. When we start at our front door, running through streets and woods. When summer blend into fall, when we run through water and jump above sticks and stones, when exploring new ways. No matter what. Then we run wherever and whenever we want. Meet the new U-TECH Nevos Elements next gen. 
U-TECH™ is based on our natural motion sequence and imitates human structures in terms of form and function – such as the menisci in the knee. This reduces the load on the joints in a natural way and minimizes the resulting risk of injury. To make this happen, U-TECH™ technology is a U-shaped midsole in the rearfoot.

This design allows the heel to enter the designated notch in under 50 milliseconds after footstrike during the transition phase. The forces that occur during running are centered, so they run centrally through our bodies as nature intended. In this way, potentially damaging rotational forces – especially in the knee – can be rendered harmless. And that is crucial. Because these forces are a significant factor in developing of knee injuries. With U-TECH™, they are eliminated.

Pain in the knees and other parts of the body – thousands of runners can relate. Micha Arnold is one of them. In his very personal running story, this passionate runner tells us what excites him about running, what challenges and setbacks he had to overcome, and how he can run pain-free again today – starting August 23 in the 7th chapter (Part 2) of our Run Better Project.
CHAPTER 7 (PART 2) ________
"DARE TO DO MORE"
I'm Micha, @lauf_micha on Instagram, born in 1975, Billy Goat, father of three boys, studied business administration, and moved to Saarbrücken from beautiful Koblenz almost 20 years ago because for love. I believe that everyone should dare to do more - even when it comes to running.
→ READ PART 2 (AUGUST 23RD)
RESEARCH AND DEVELOPMENT:
SCIENTIFICALLY VALIDATED TECHNOLOGIES
Almost 100 % of our technology is derived from scientific findings and biomechanical research. Prof. Dr. Gert-Peter Brüggemann, head of the Institute for Biomechanics and Orthopedics at the German Sports University Cologne for decades, is largely responsible for this. Over the past 25 years, he has been part of numerous innovative running shoe developments – and thus a sought-after expert among the giants of the industry.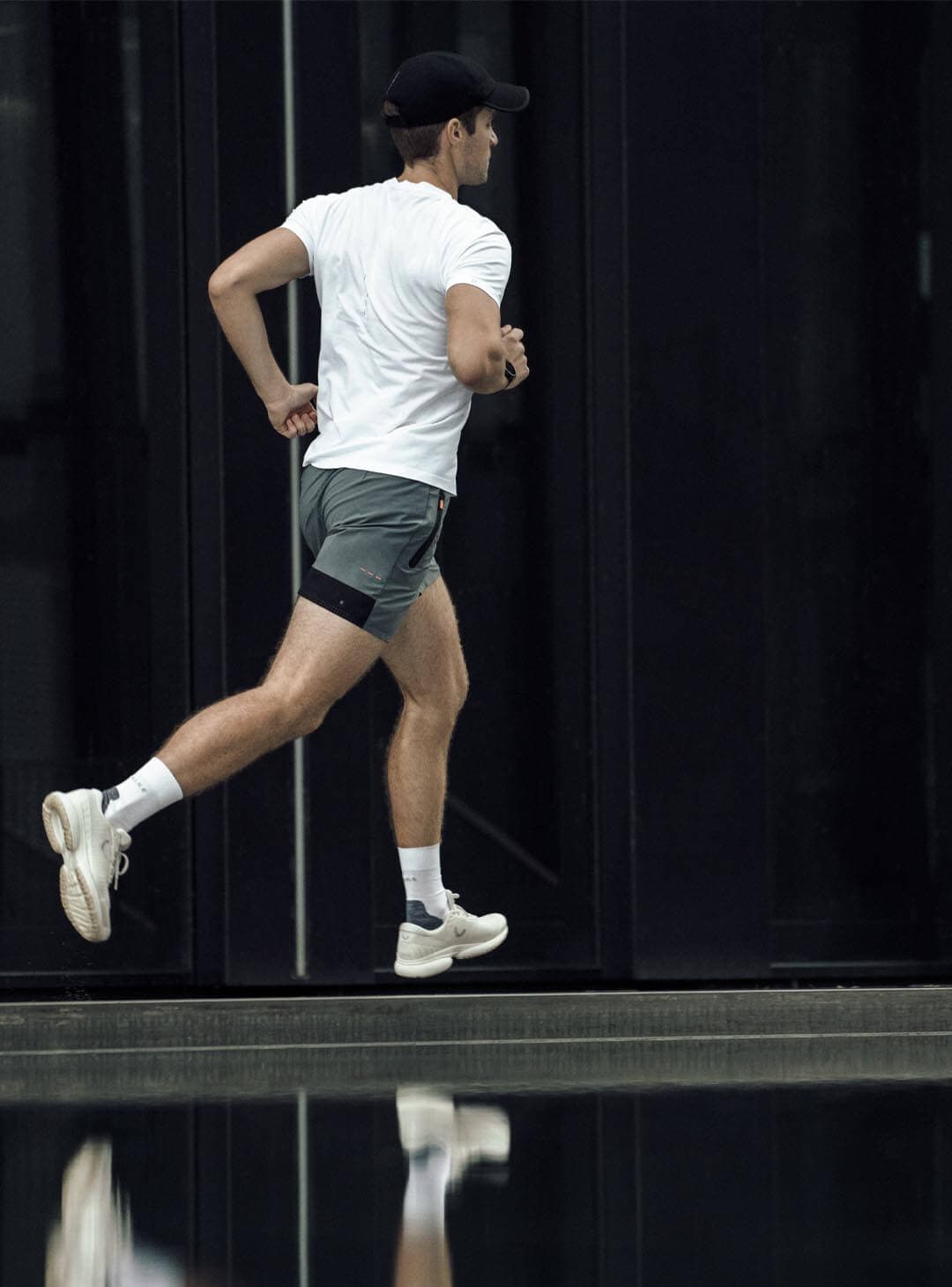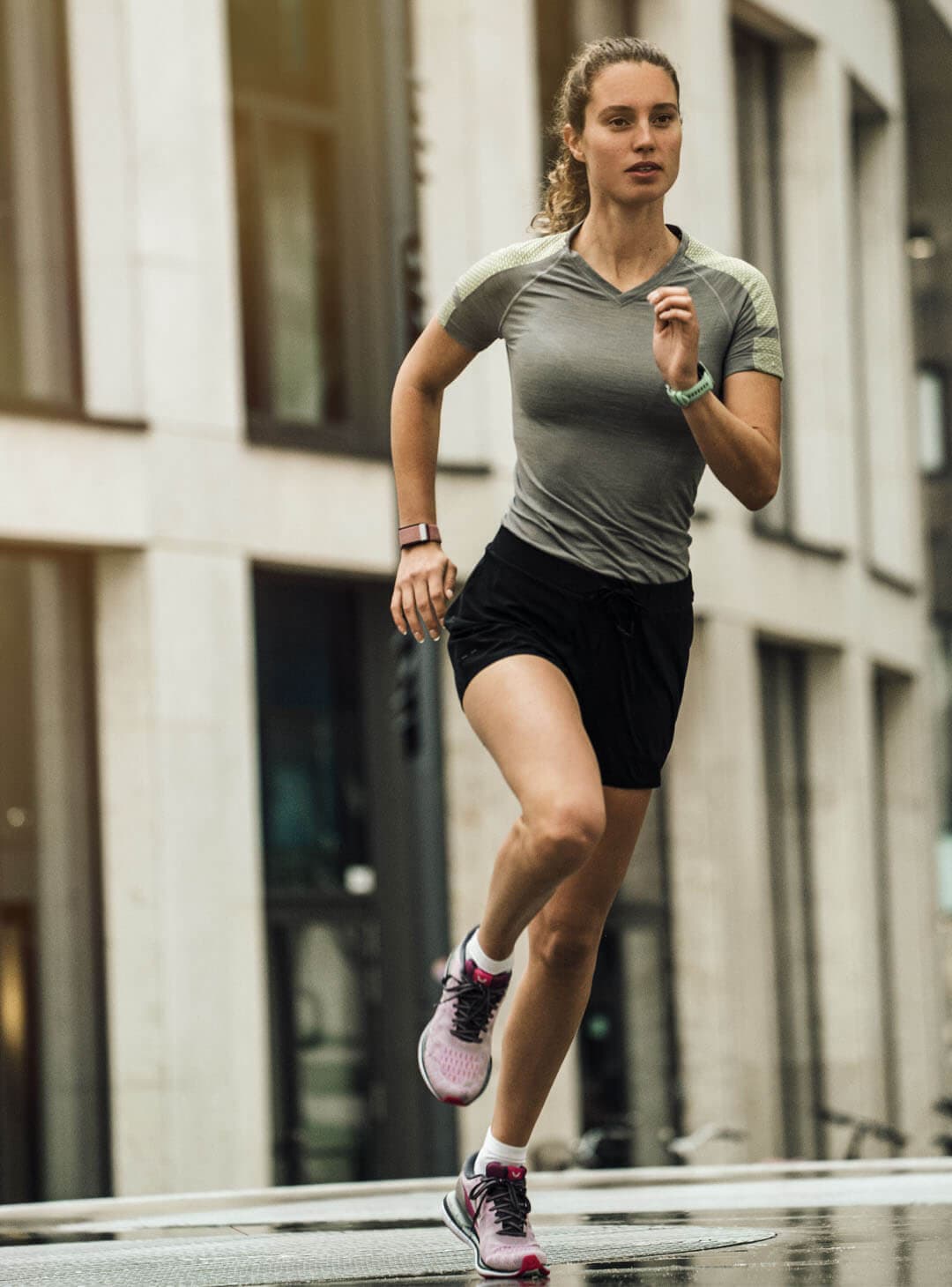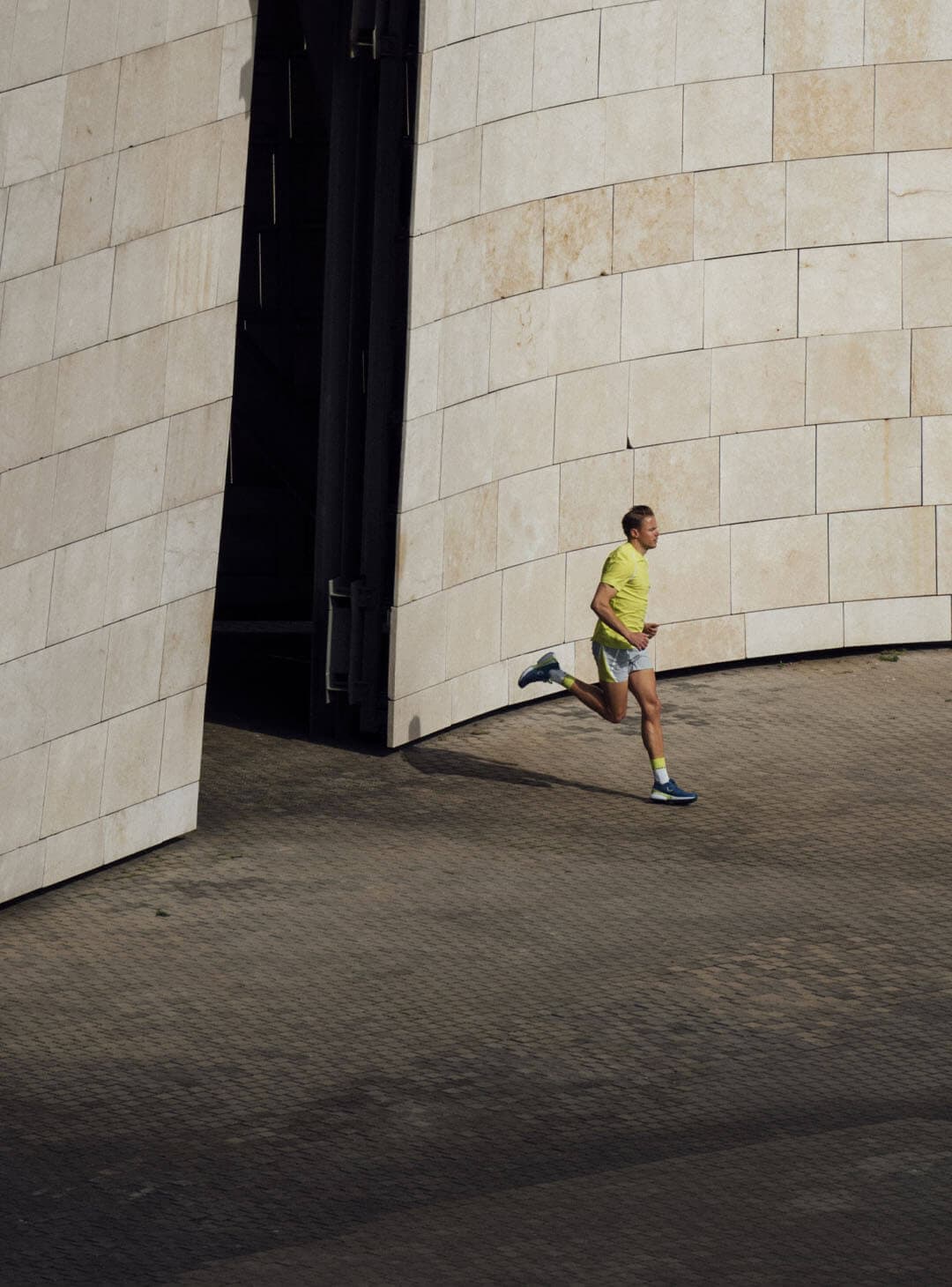 NEVER RUN OUT OF
NEWS
Discover all True Motion stories – and be the first to hear about new products, promotions and events. Simply, center your run!
NEVER RUN OUT OF
NEWS
Discover all True Motion stories – and be the first to hear about new products, promotions and events. Simply, center your run!








NEVER RUN OUT OF NEWS
Discover all True Motion stories – and be the first to hear about new products, promotions and events. Simply, center your run!
FOLLOW US © 2023 True Motion Running GmbH