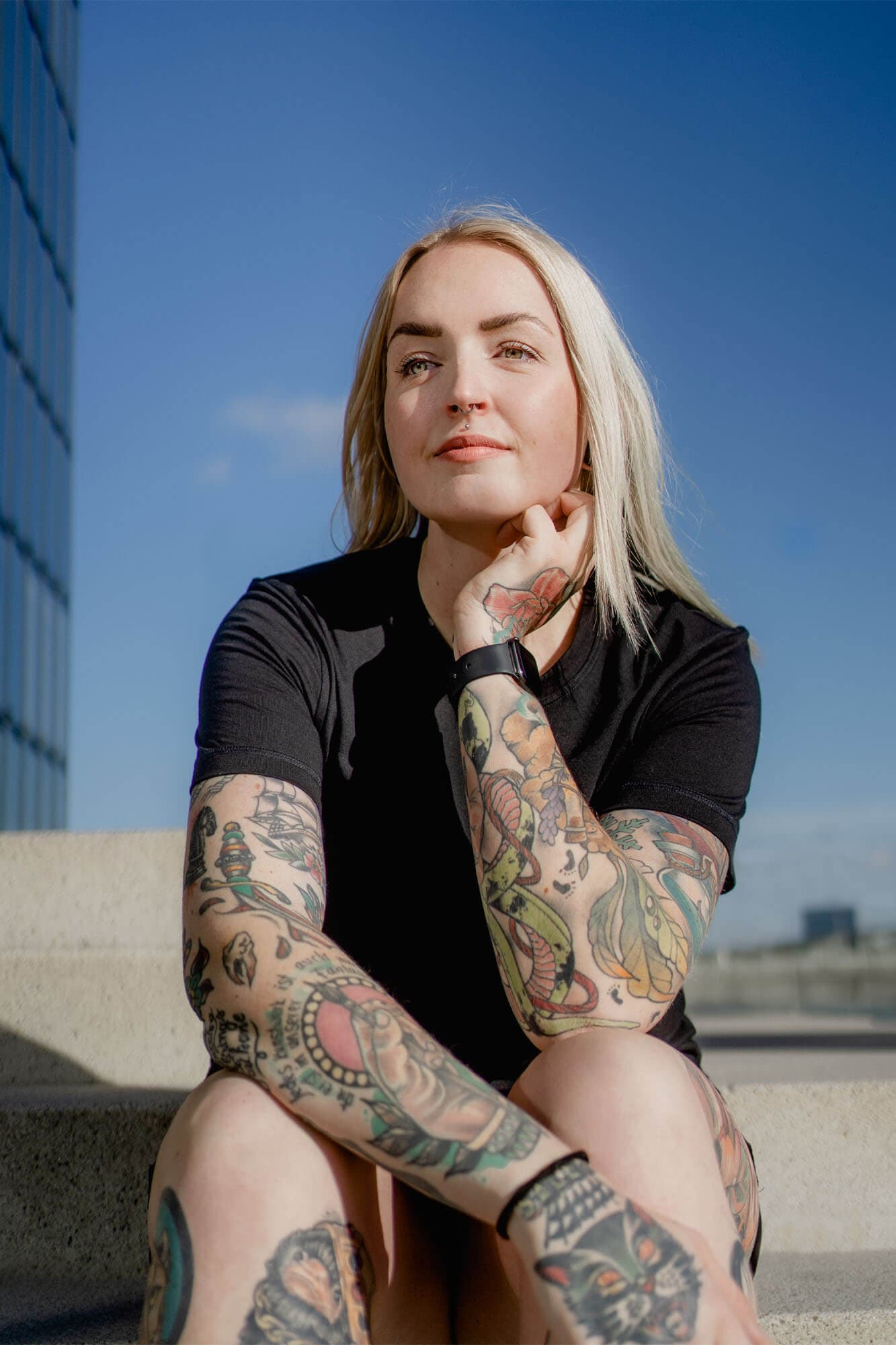 REITTHERAPEUTIN UND HEILERZIEHUNGS-PFLEGERIN:
"ES GIBT NICHTS SCHÖNERES, ALS DIE ENTWICKLUNG UND FORTSCHRITTE DER KINDER ZU SEHEN"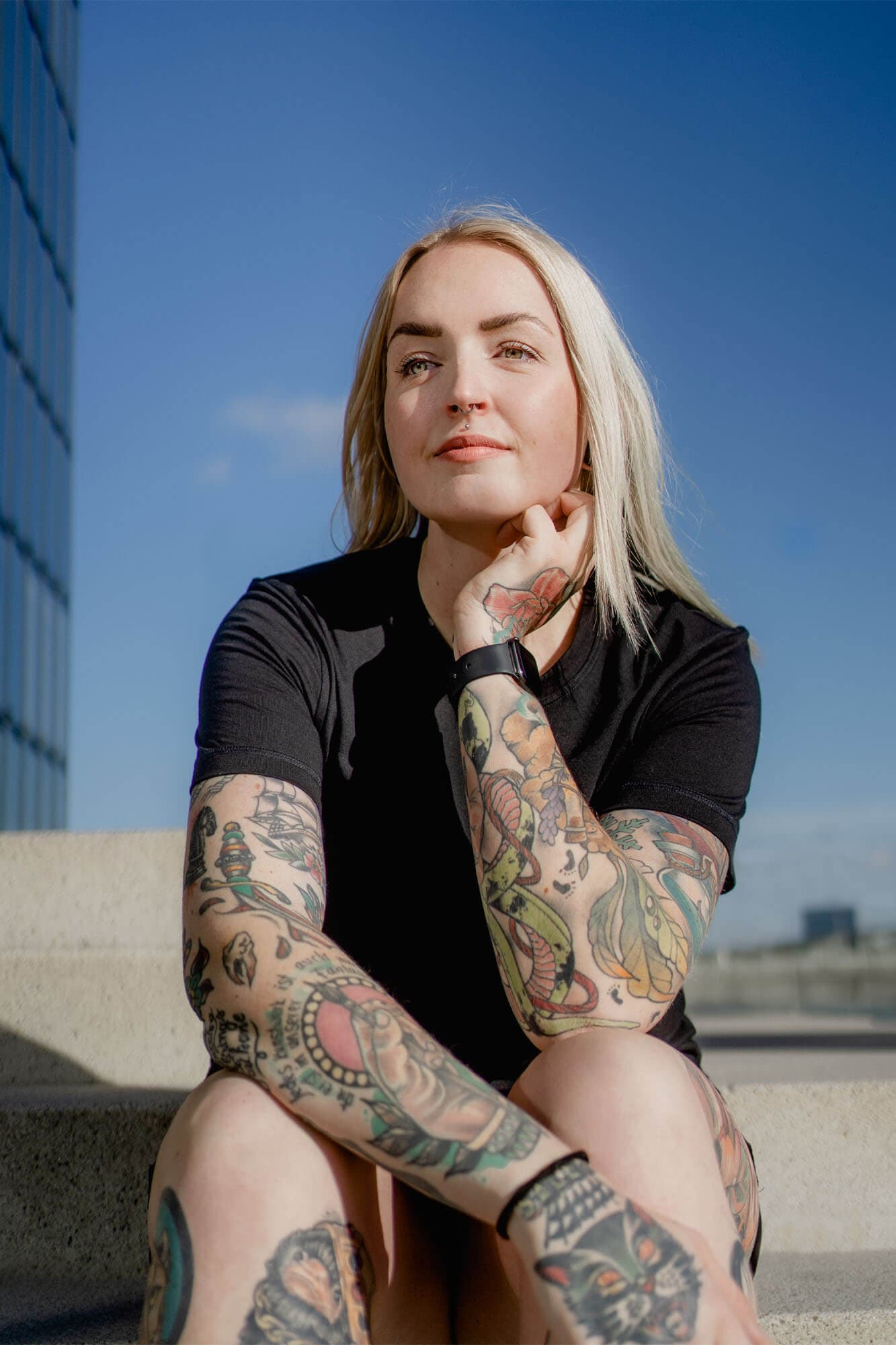 CURATIVE EDUCATION NURSE AND EQUINE THERAPIST:
"THERE IS NOTHING BETTER THAN SEEING THE KIDS' PROGRESS"
Nina Schulte has already been on duty for a few hours when the day begins for most of us. During her 24-hour shift, the curative education nurse from Cologne is responsible for seven mentally or physically impaired children and teenagers who all live together in a residential group. "There is always something going on, no two days are the same – although we try to establish a stable structure," says the 27-year-old. A portrait of what fascinates Nina so much about her job, what role sports play as a counterbalance, and how she combines hobby and job in the horse stable.
The bread is in the toaster, the granola is on the table. It's not even six in the morning – but breakfast is already prepared. The alarm clock is about to ring for seven children and young adults from a residential group in Cologne that Nina Schulte and her colleague are looking after today.
The curative education nurse runs from room to room. "We have an hour and a half in the morning for everyone to have breakfast and get ready," she says. Because then it's time for the kids and teenagers of the residential group to go to school or to the learning workshop.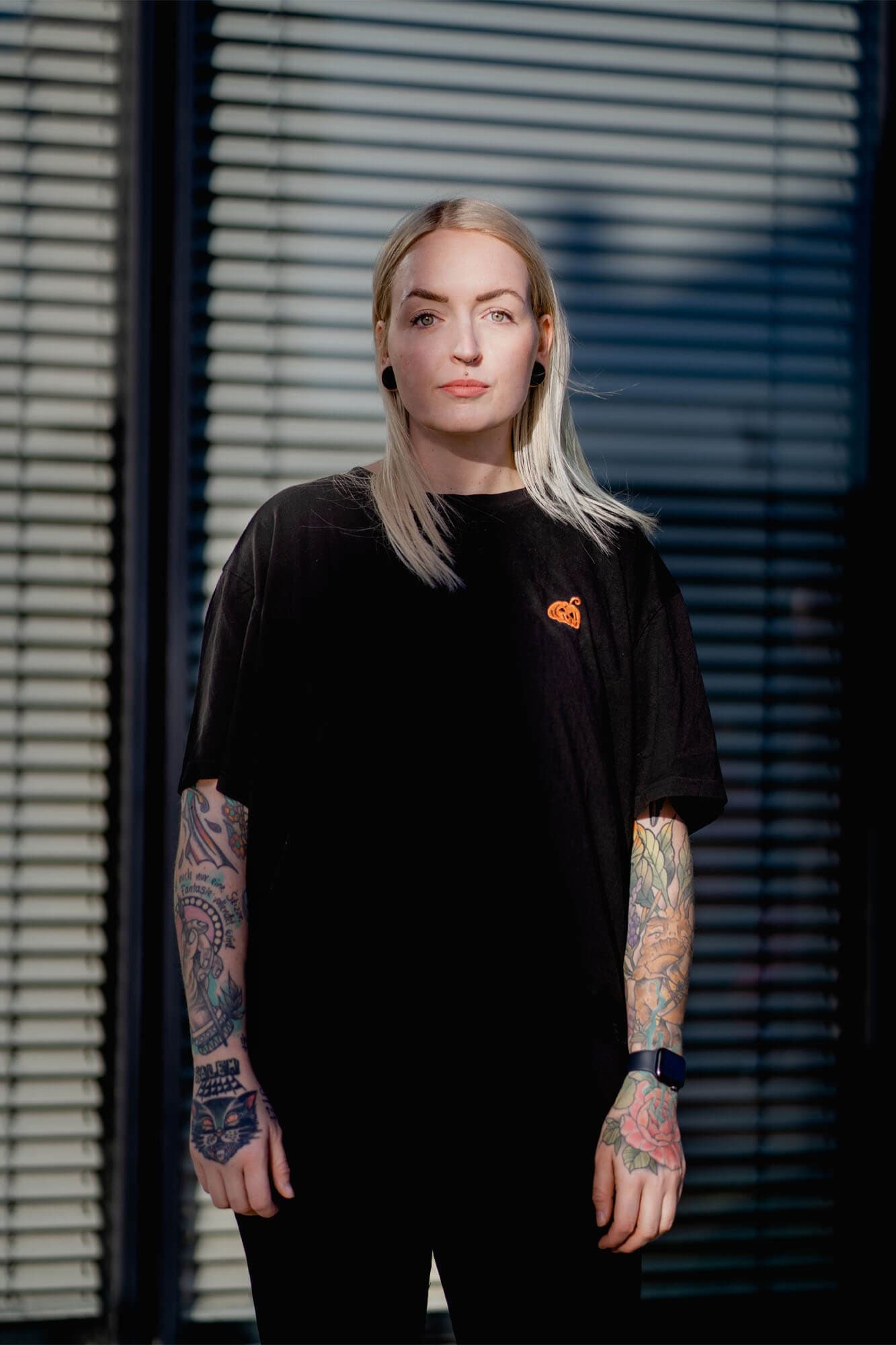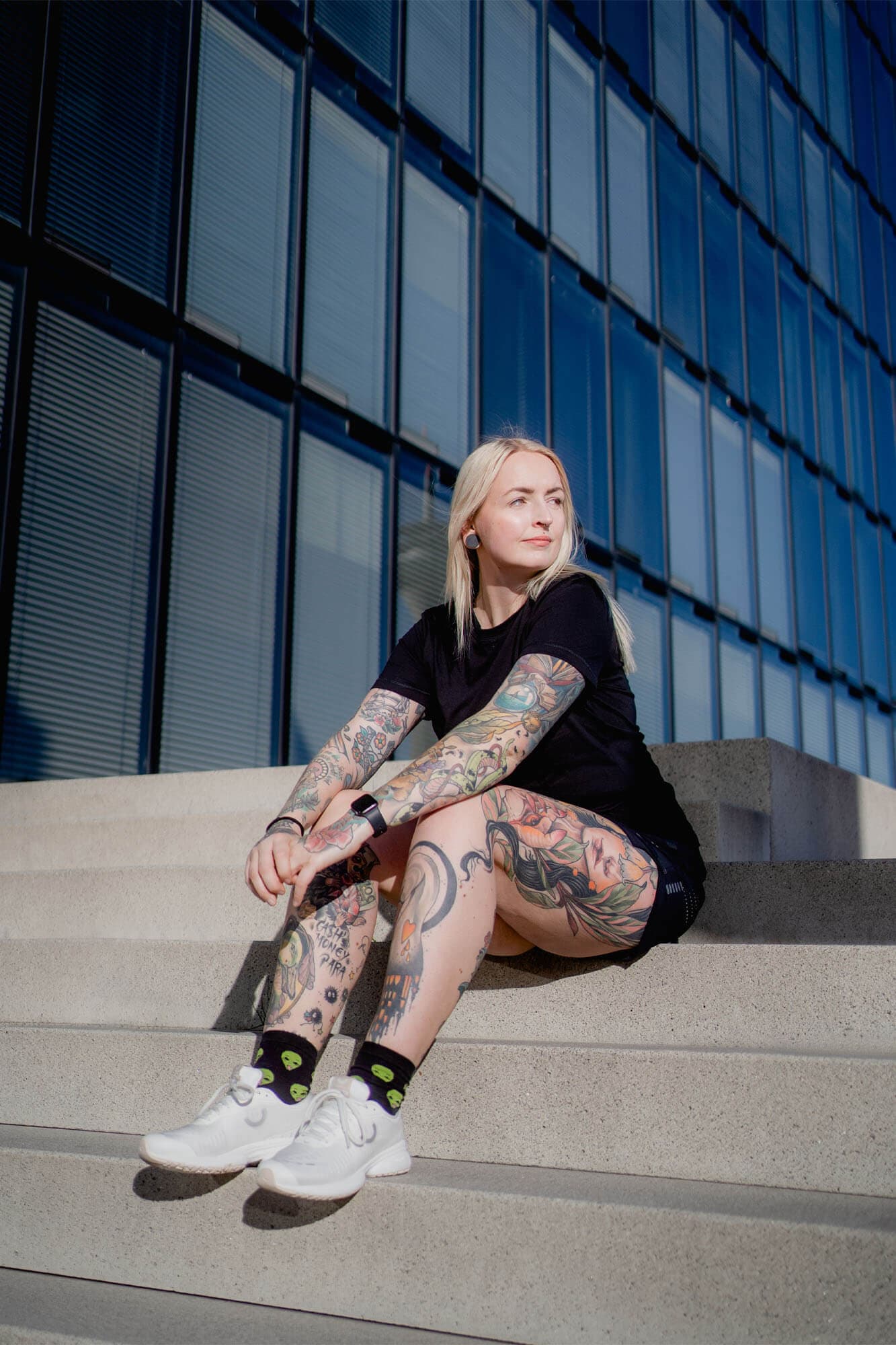 "The boys and girls in our group have a wide variety of impairments, and no distinction is made between physical and psychological manifestations," says Nina. They range from autism spectrum disorders, muscular dystrophy, and developmental disabilities to psychological trauma – and some children and adolescents in the residential group suffer from multiple conditions at the same time. "Often, mental and physical limitations are closely related," she explains.
The aim of a residential group is to enable the young residents to have as regular a daily routine as possible, the curative education nurse says. "The kids should grow up in a familiar environment – with us caregivers as fixed reference persons." The reason is simple: "This way, we can support the boys and girls in developing their personality in the best possible way," she says.
"INDIVIDUAL CARE WITHIN A CONSTANT SOCIAL ENVIRONMENT"
One of the many reasons Nina chose her profession after graduating from high school is the opportunity to help people who are dependent on others because of their limitations. "The daily personal contact with the kids allows me to build a relationship with them. This is important to make the girls and boys feel comfortable," she says.
"It is most rewarding to see how the kids develop and make progress," Nina says. For her, knowing that she can help and support the young members of the residential group during such an important phase of their personal development is a great feeling. "The job demands a lot of energy from me – but it's definitely worth it." The smiles and the love she gets back from the children are incomparable.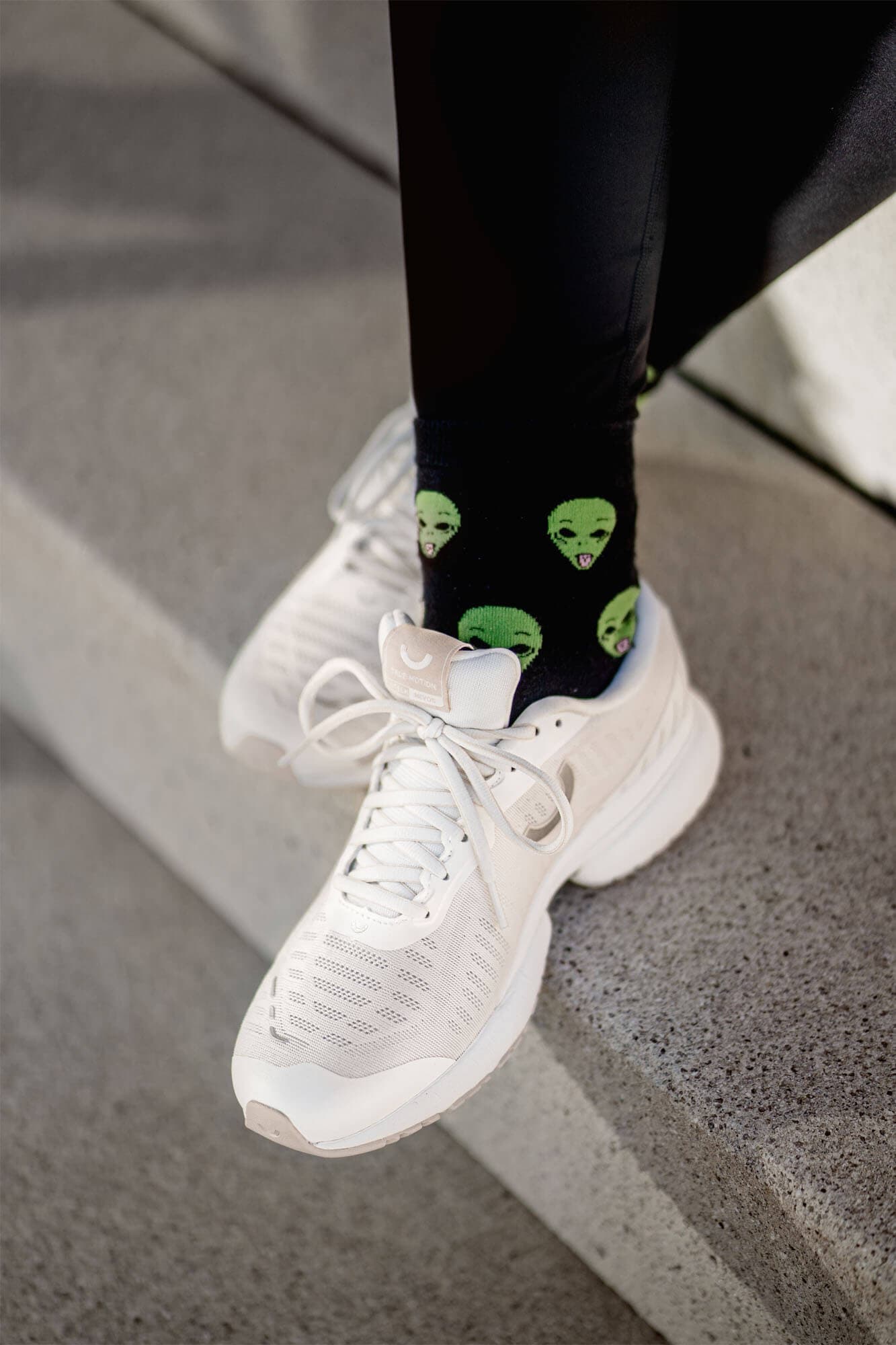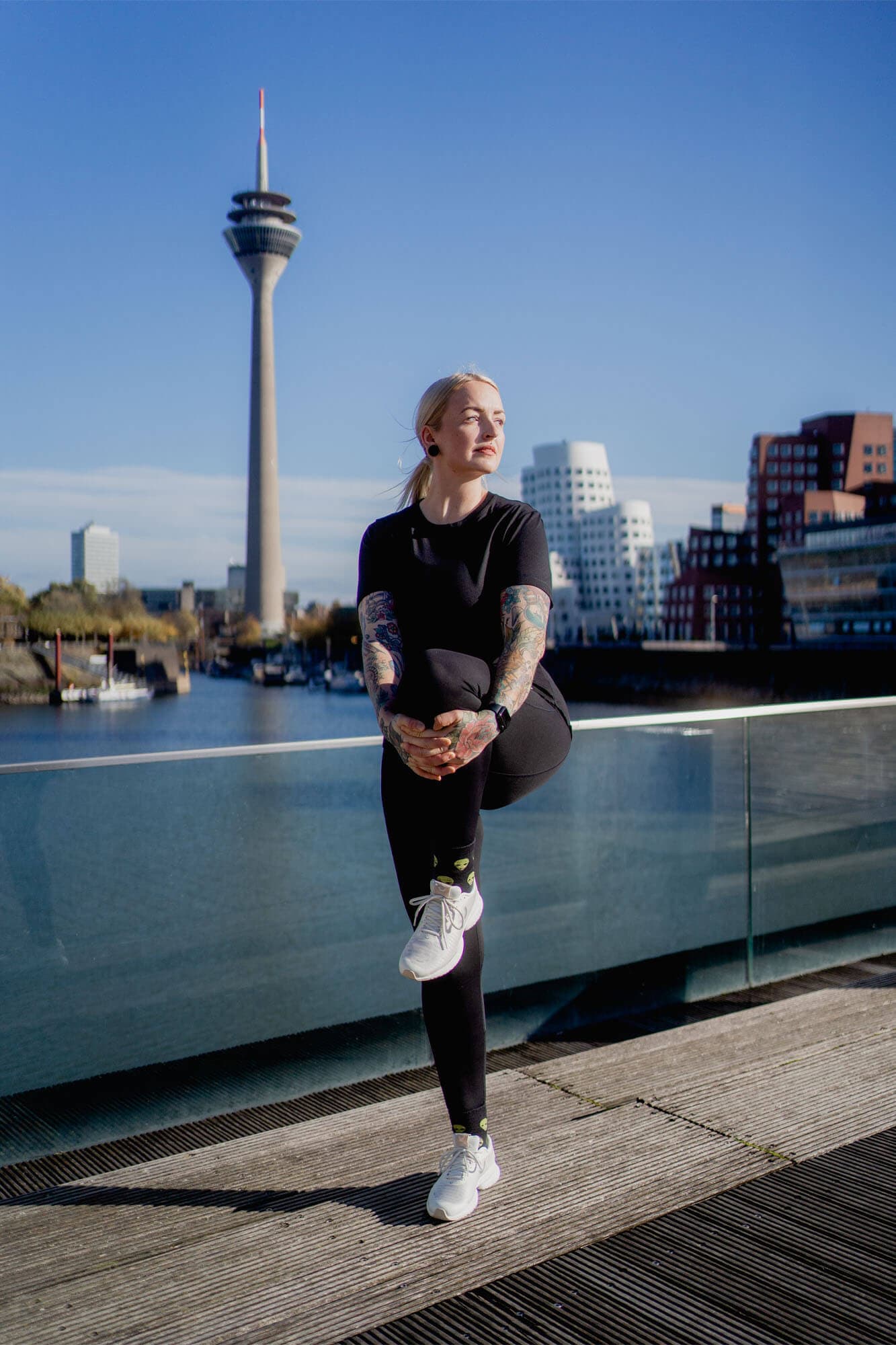 During the daytime shift, Nina is constantly on her feet. Only in the morning, when the girls and boys are at school, is there some time for things left undone. The special needs nurse plans the rest of the day, coordinates visits to doctors and therapists, and starts preparing lunch. In the afternoon, caregiving is on the agenda – the children are cared for both individually and in groups.
"We always have to keep an eye on the kids," says Nina. She walks several kilometers every day, and during an average day's work she takes a good 20,000 steps. She quickly realized how important comfortable shoes are for her day-to-day work, she says.
GET RELIEF
WHENEVER YOU NEED IT
"I'm on my feet all day, so comfortable shoes are a must for me," says Nina Schulte, a curative education nurse and equine therapist. Thanks to patented U-TECH™ technology, the U-TECH White Nevos reduces stress on the knee and Achilles tendon by up to 10% – and ensures less muscle fatigue. In any situation where you're on your feet a lot. Experience the U-TECH White Nevos.
In the past, Nina often worked in shoes without a lot of sole technology. In the evening, she would feel her feet and ankles ache. "The nursing profession is incredibly physically demanding," Nina says. "That's why I'm constantly looking for things to make my job a little easier."
Even away from her job, it is important for Nina to be free of aches and pains. Because that's the only way she can do all the sports that fascinate her so much. In her free time, the Cologne native swims a lot, goes to the gym, and has also been running for a few months. Next year she would like to participate in her first half marathon, she says. If her day was even more strenuous than usual, books help her. The sofa is then perhaps the second nicest place in the world.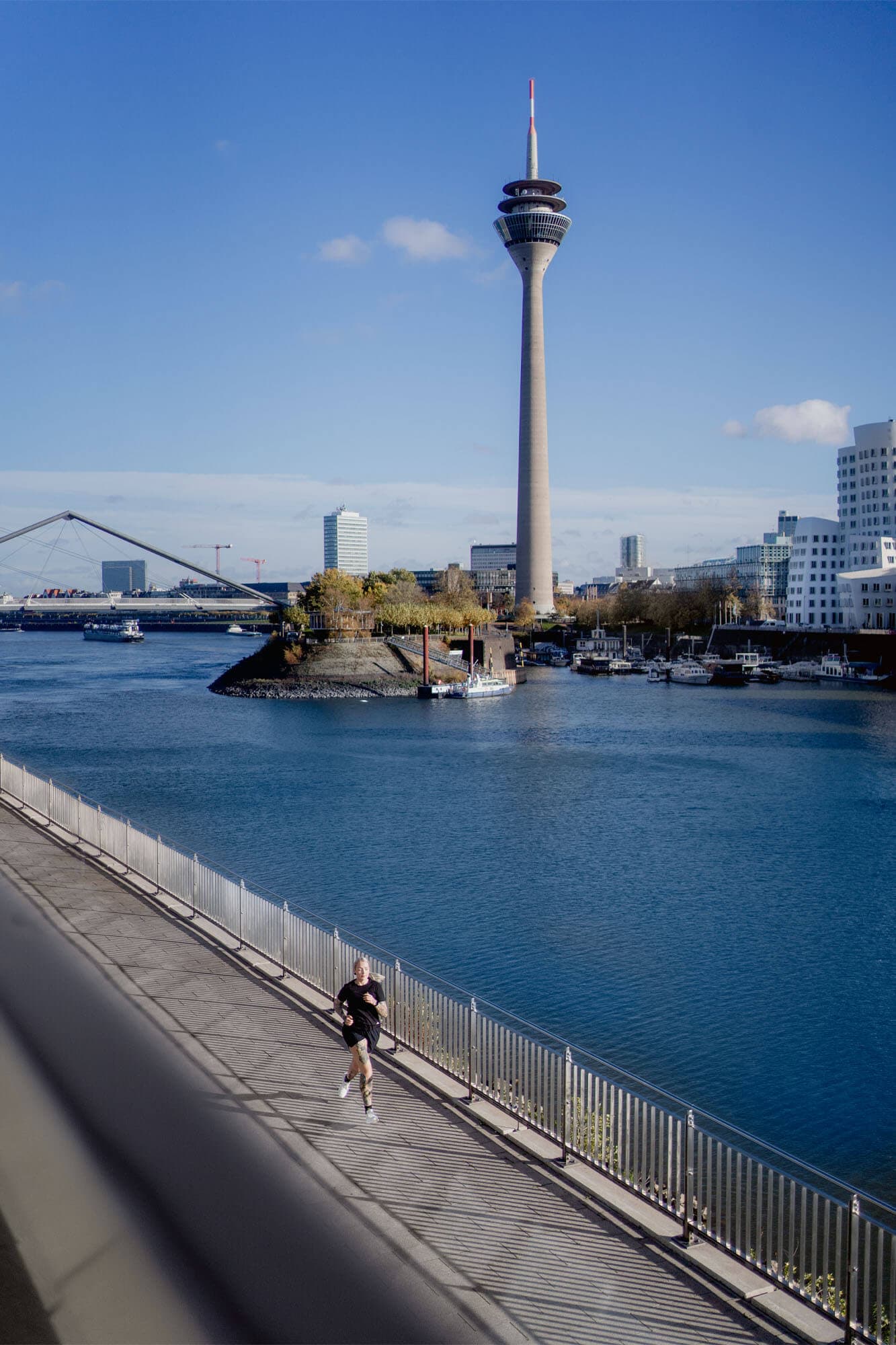 Because Nina's greatest hobby is horseback riding. She goes to the riding stable several times a week. There, she shares a horse, which she cleans and cares for – and she uses this time to clear her head. "Here, I can wind down and get my mind off things," she says.
However, Nina doesn't want to separate her hobby and her job entirely. "Horseback riding is a great form of therapy," she says. She regularly goes to the stables with some of the children. "Contact with the horses is incredibly valuable for them." The residential group kids help feed the animals, take over the grooming, or do a few laps on the horses' backs. Afterwards, Nina and the kids make their way back to the residential group – grinning from ear to ear.
CHAPTER 4: MEET CHRISTIAN,
PHYSICIAN AND TRIATHLETE
Learn more about Christian, a physician and passionate triathlete from Düsseldorf, Germany. Discover chapter 4 now.
RESEARCH AND DEVELOPMENT:
SCIENTIFICALLY VALIDATED TECHNOLOGIES
Almost 100 % of our technology is derived from scientific findings and biomechanical research. Prof. Dr. Gert-Peter Brüggemann, head of the Institute for Biomechanics and Orthopedics at the German Sports University Cologne for decades, is largely responsible for this. Over the past 25 years, he has been part of numerous innovative running shoe developments – and thus a sought-after expert among the giants of the industry.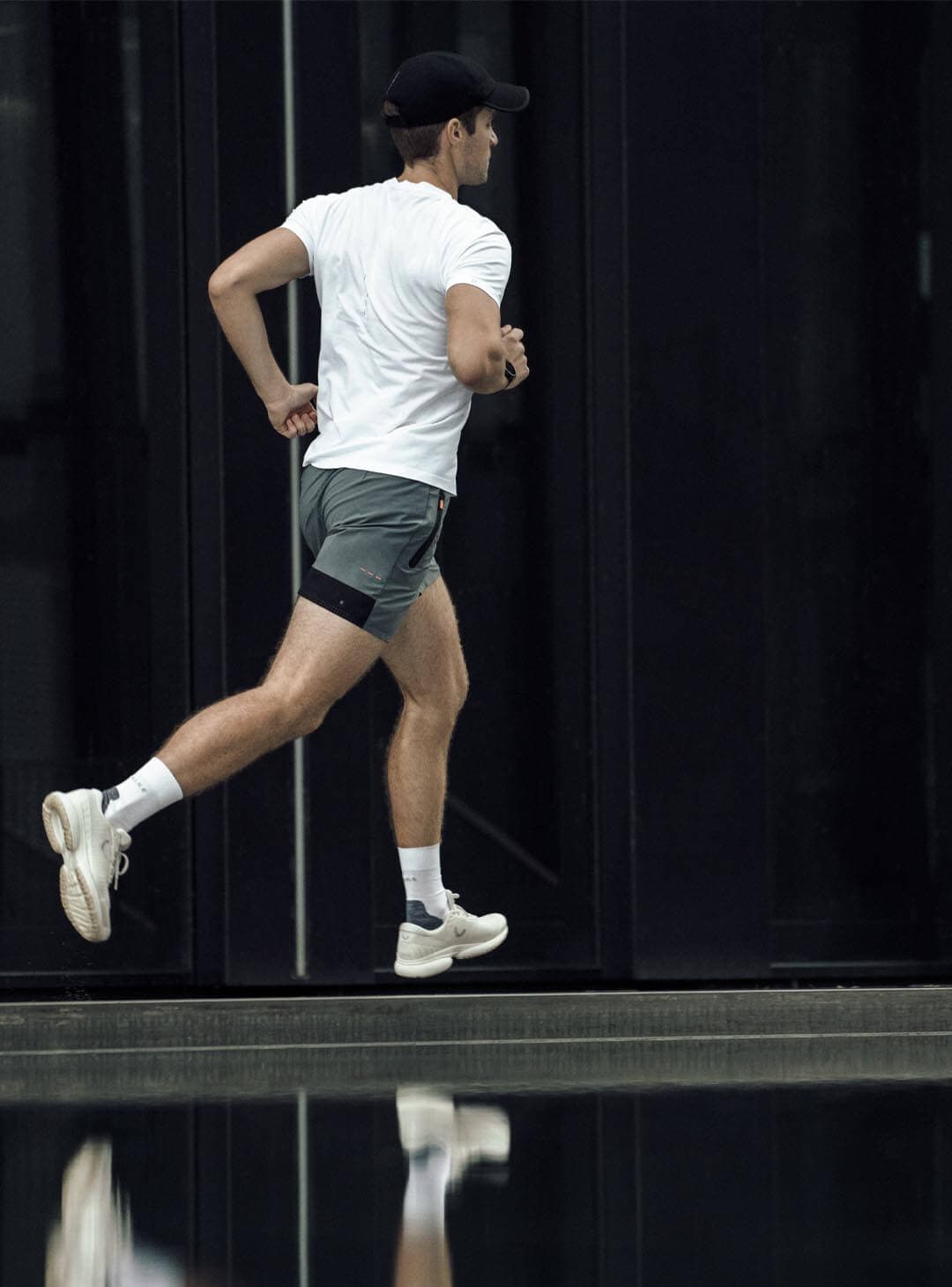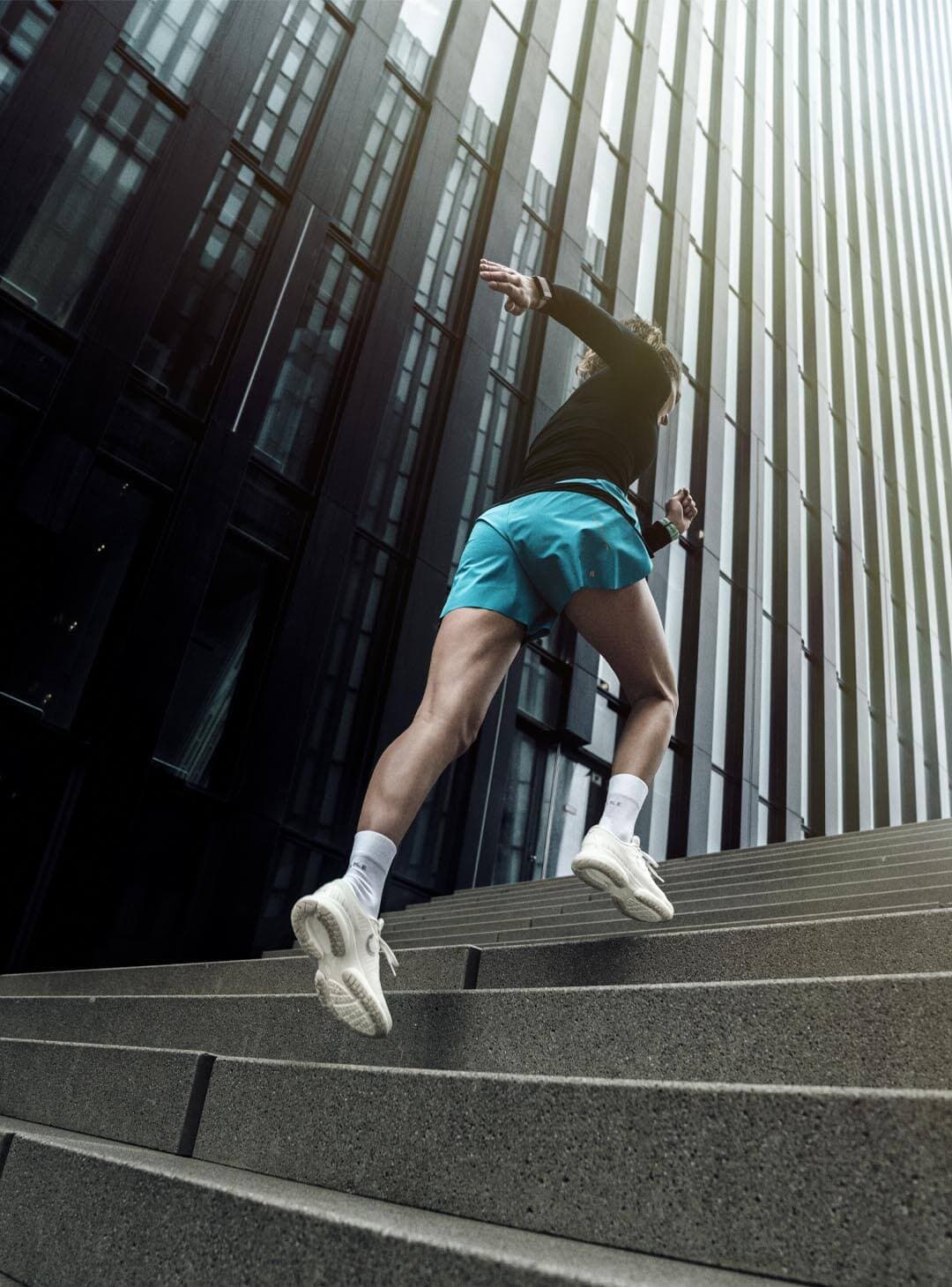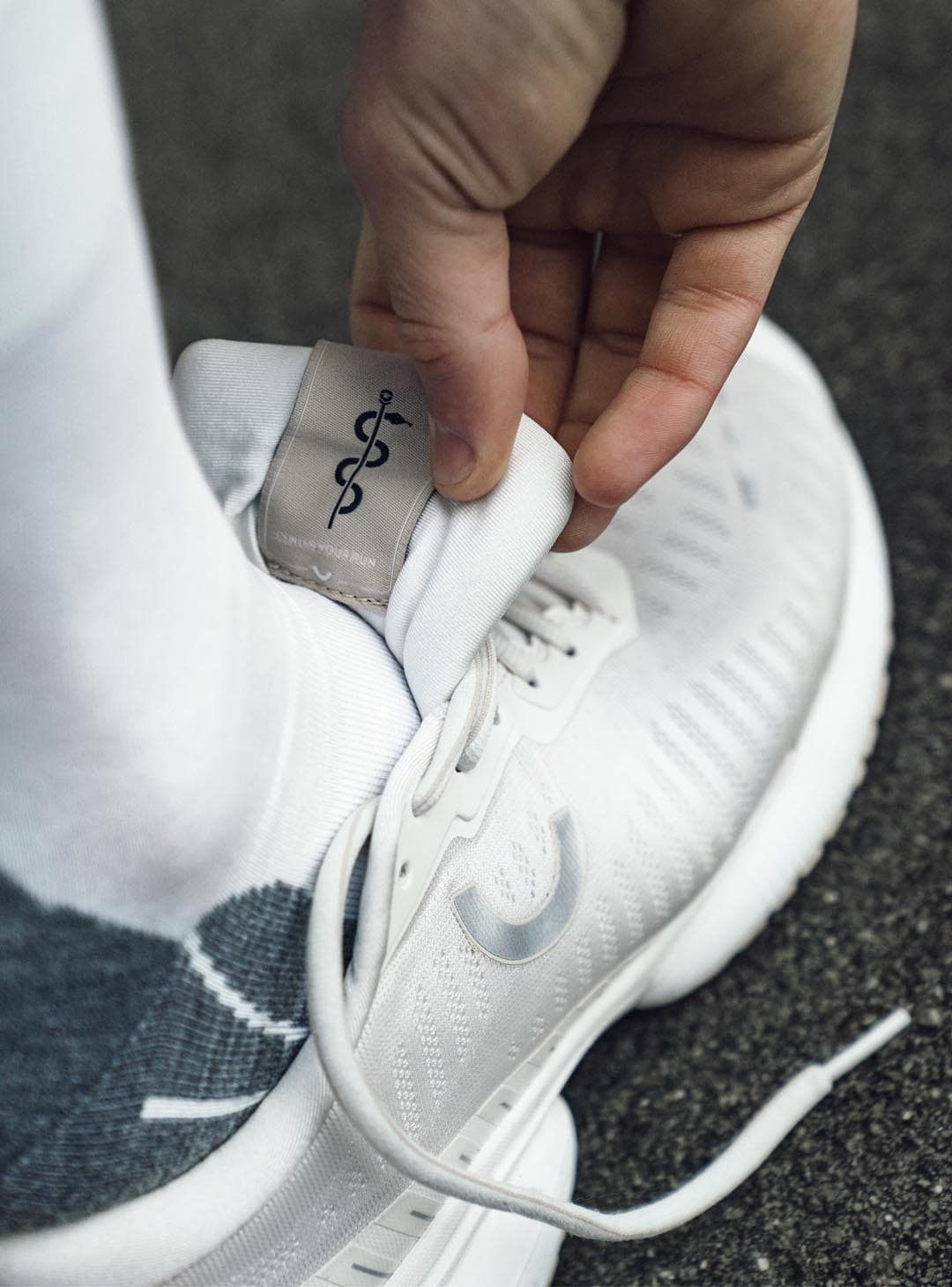 NEVER RUN OUT OF
NEWS
Discover all True Motion stories – and be the first to hear about new products, promotions and events. Simply, center your run!
NEVER RUN OUT OF
NEWS
Discover all True Motion stories – and be the first to hear about new products, promotions and events. Simply, center your run!








NEVER RUN OUT OF NEWS
Discover all True Motion stories – and be the first to hear about new products, promotions and events. Simply, center your run!
FOLLOW US © 2023 True Motion Running GmbH