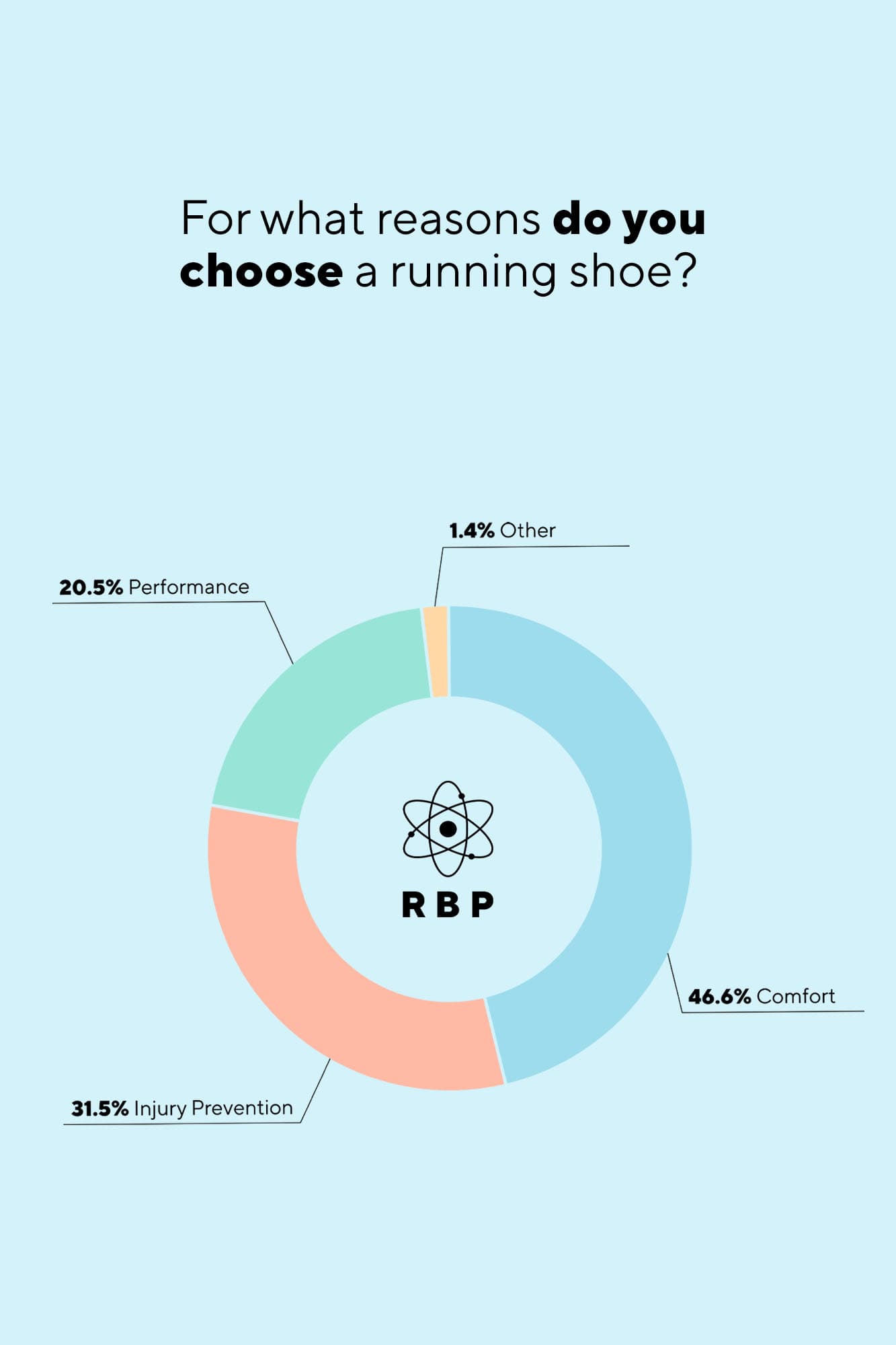 Results of a True Motion survey among runners.
MIDSOLE TECHNOLOGIES TO THE TEST:
WHICH RUNNER'S NEEDS CAN THEY REALLY MEET?
Neutral, support, rocker, and U-TECH™: all four midsole technologies are designed to help runners make their runs better, more comfortable, or healthier – with posts, carbon plates, maximum cushioning, minimal cushioning, or a horseshoe shape. Different ideas for different purposes. But which technology helps fulfil my individual needs? Studies from around the world are delivering fascinating results.
Since the running boom of the 1980s, running has become a favorite pastime for many athletes. No matter when, no matter where. Running can be flexibly integrated into any daily routine – in the morning before breakfast, during lunch break, after work. Just slip into your running shoes and start running. Easy enough, isn't it?

Unfortunately, many times the answer is no. Too often, running injuries keep us from going on our next run. According to recent studies, 50% of all runners in Germany get injured at least once a year – and have to take a break.[1] In spite of decades of analyses, research, and testing. Many studies focus on how running shoes work. Or, more precisely speaking, on the different midsole technologies – categorized as neutral, support, rocker, and U-TECH™ (Chapter 2, Part 1: How different midsole technologies came about).

Four different technologies – each with a different approach trying to improve our running experience. More cushioned and softer running, stabilized foot motion, faster times, injury reduction – the focus varies. The ideas vary.
IN SEARCH OF STABILITY AND CORRECTION
Since the 1990s, support shoes have been an established category in the running shoe range. The basic idea behind them is to prevent the arch of the foot from rolling inward during midstance – the so-called (over)pronation – and thus reduce running injuries. At first glance, this kind of inward rolling, caused by a rearfoot eversion, looks painful, dangerous, and unnatural. To counteract this, wedges made of rigid, non-flexible material were built into the inside of the midsole, the so-called stability posts were invented. In this way, it was possible to counteract the (over)pronation of the foot.

So, on the face of it, the foot motion is corrected. But is it really that simple? Not quite.

The hoped-for reduction of injuries among runners who ran in pronation-corrected stability shoes never happened. Scientifically, no connection has yet been found between a rearfoot eversion and the occurrence of running injuries.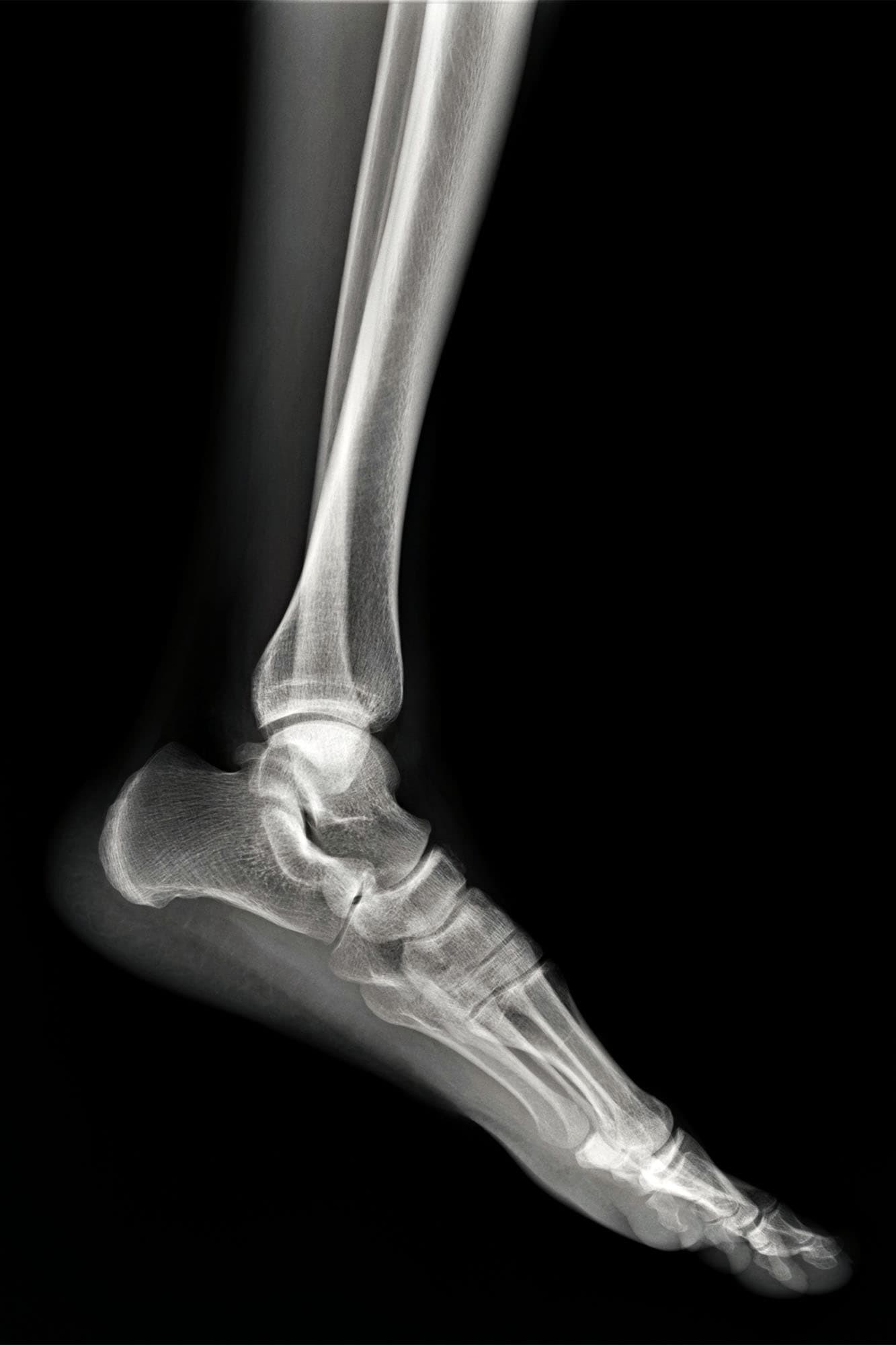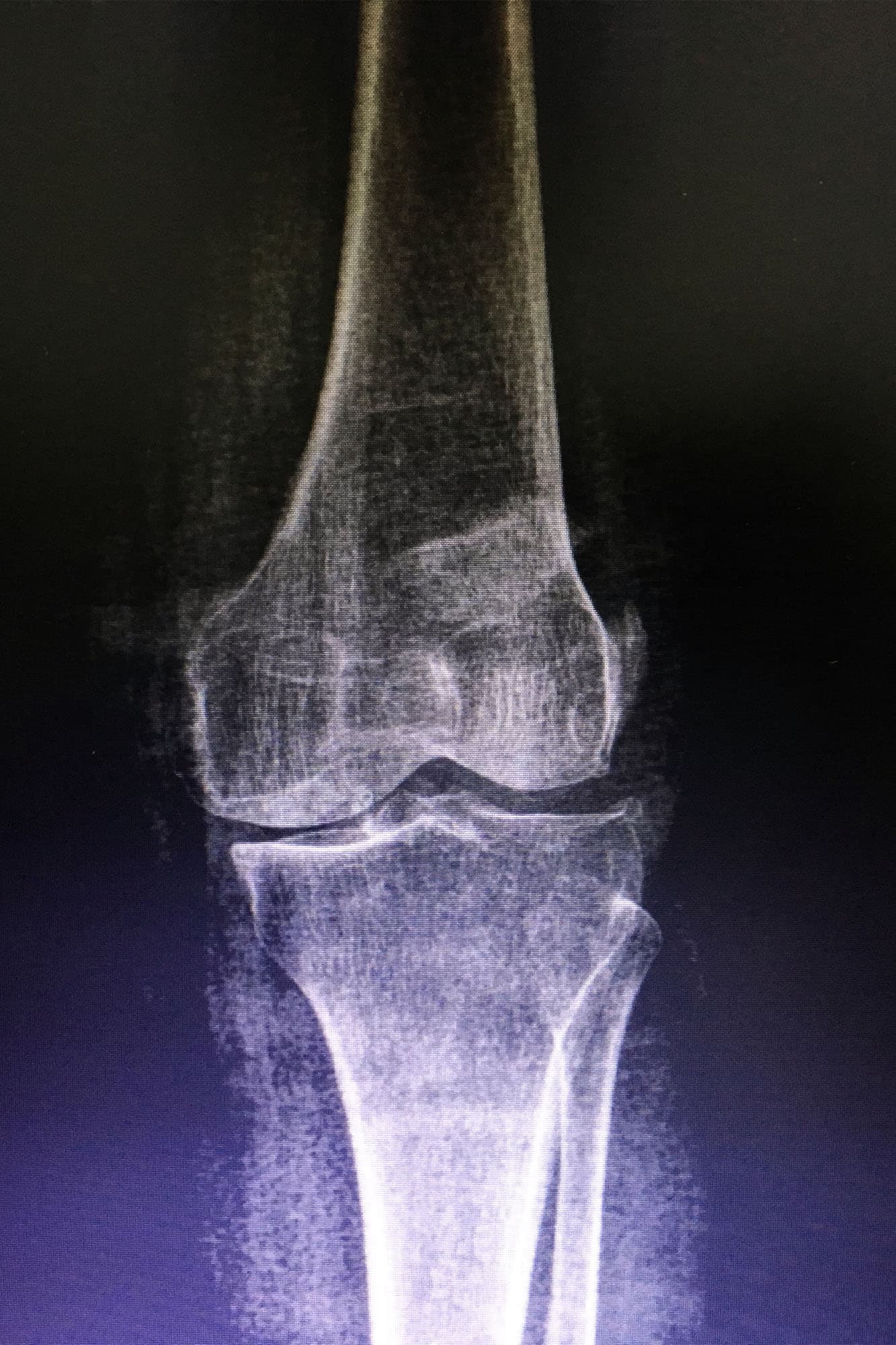 Quite the contrary. Pronation is completely normal, just like breathing, and part of our natural movement dynamics. It is only thanks to natural pronation that we are able to run on uneven surfaces, absorb the impact on our feet during touchdown and store energy for the following push-off.

In fact, a one-year prospective study with 927 participants showed that pronating runners had in fact fewer running injuries than runners with reduced pronation.[2]

Initially, then, running shoes seemed to serve the very purpose they were designed for – runners' feet stopped rolling inward. However, the conclusion that this must lead to fewer running injuries proved to be wrong. A positive influence of support shoes on the frequency of running injuries could never be scientifically established.

A different approach was needed.
COMFORT WITHOUT RESTRICTIONS
Consequently, restricting or correction the foot in its movement was not the solution. The term "neutral shoes" became established – for all running shoes without pronation controlling devices. Here, the focus lay mainly on comfort. The goal was to provide runners with a soft, pleasant running feeling. With improved cushioning properties.

Something that runners can only enjoy when they are actually running. One prerequisite for this is being injury-free. From a scientific point of view, however, no study has yet been able to show that neutral, cushioned running shoes have a positive influence on injury reduction in runners. Rather, it has been found that more comfort does not equate to less stress. As a study on cushioned running shoes showed, the impact load acting on the human body during touchdown is higher in particularly heavily cushioned running shoes than in conventional, less cushioned running shoes.[3] However, that wasn't the goal of cushioned neutral shoes. They were intended to increase comfort. And that was achieved.

The fact that minimizing injuries among runners was now no longer a decisive factor in the development of new technologies in the industry, but that other parameters came to the fore, was also evident in subsequent years.
FOR FASTER TIMES AND COMFORTABLE DOWNHILL RUNNING
In the mid-2010s, many athletes were eager to improve their performance. And this was especially true in the race against the clock. Many runners wanted to get faster, set new personal bests, and push themselves to the limits of their performance. The idea of increasing performance took hold. For running shoe researchers, one thing was clear: running shoes had to become faster.

No sooner said than done. The rocker technology was born.

A rounded, convex midsole established itself in the running shoe market. Shoes with this construction make running downhill easier, for one thing. A real innovation for the ever-growing number of trail and extreme runners.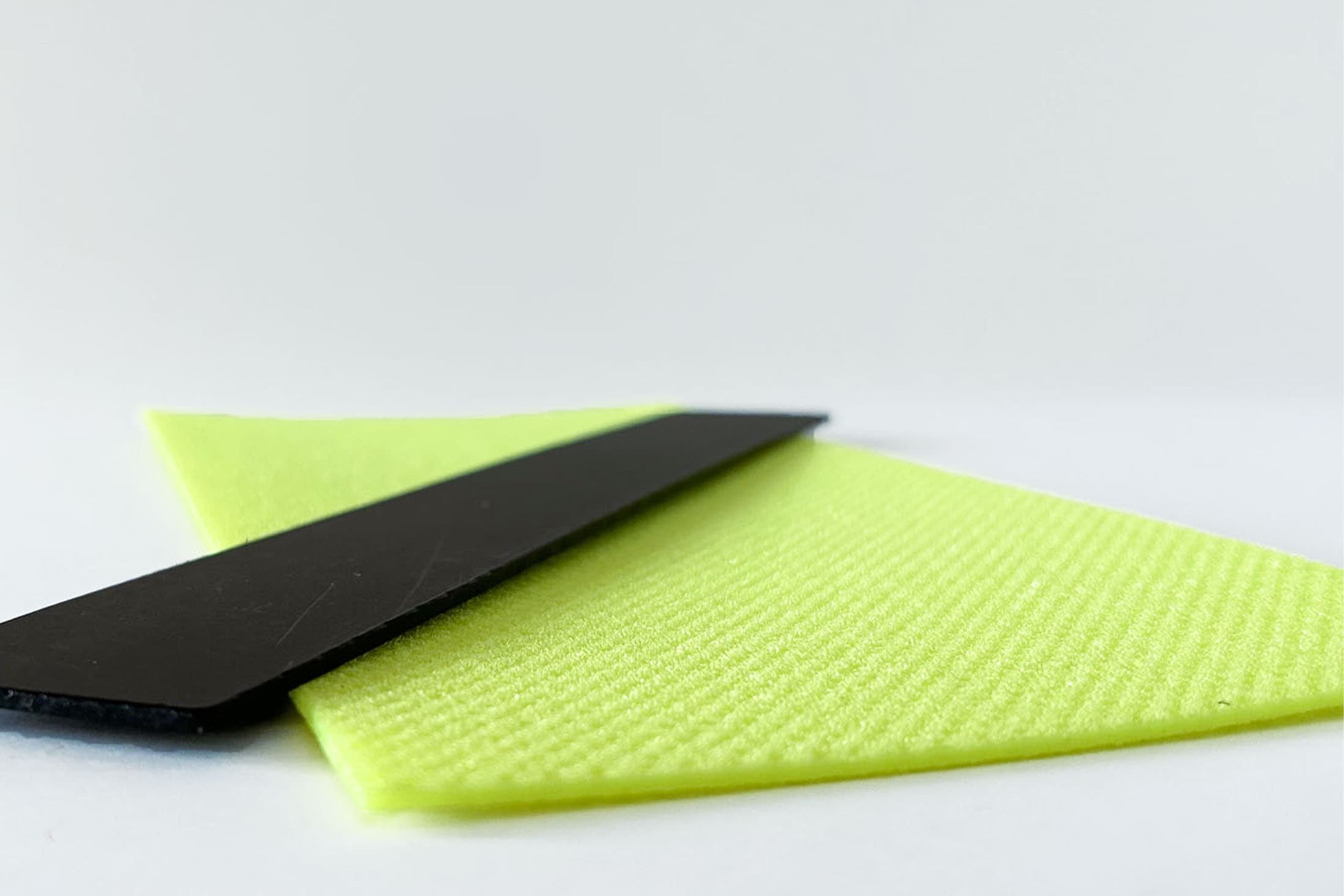 A piece of carbon plate (black) and nylon plate (yellow), which are mounted in running shoes with rocker construction.
On the other hand, the rocker technology makes it possible to run in shoes with a carbon plate. This is a stiff midsole component designed to increase the runners' performance. In terms of running efficiency, this was a success, as it seemed at first. According to studies, the energy loss is reduced by up to 4% in shoes with a carbon plate compared to conventional sole technologies.[4, 5] However, a biomechanical experiment contradicted these results by attributing the energy savings to the deformable, energy-absorbing foams of the midsole.[6] Thus, the carbon plate as such has more of a psychological effect. The new foams and the construction method are crucial.

In addition, various studies dealt with the effects of the rocker technology on the physical stress of runners. The result: running in rocker shoes leads to less strain on the Achilles tendon, but at the same time the strain on the knee increases.[7]

For a long time, it could not be scientifically proven to what extent these loads and thus the rocker technology have a direct influence on the injury frequency of runners. Until now. In a recent study, the injury frequency of 1,700 runners was examined over a period of one year, differentiating between the midsole technologies rocker, neutral, support, and U-TECH™.[1]
RUN BETTER RESEARCH STUDY – PROVEN TO REDUCE INJURIES
In its scope, the RBRS is a unique study on the injury incidence among runners. The initial results surprisingly show that age, size, running distance, and number of training sessions have no direct influence on the occurrence of running injuries. The dominant risk factor is indeed the sole technology. It is evident that the choice of running shoe technology can in fact determine how and where we get injured.
FEWER INJURIES, MORE COMFORT – RUNNING WHENEVER AND WHEREVER WE WANT
Reducing injuries and increasing comfort was the basic idea behind the development of the patented U-TECH™ technology that was introduced in 2019. Until then, this had been a rare occurrence. Previously, in fact, the focus of running shoe development had always been on only one of the two aspects, provide comfort or reduce injuries. The U-TECH™ technology attempts to unite both worlds.

For example, U-TECH™ is based on our natural movement pattern and biology. A U-shaped midsole in the rearfoot area allows the heel to sink into the designated gap during transition. The forces that occur in the process are centered, so they run through the middle of our body as nature intended. In this way, rotational forces are rendered harmless. As a result, the external adduction moment at the knee (EAM) is significantly reduced compared to other technologies. This effect has been demonstrated in biomechanical studies.[8, 1] This is important, because the EAM degree is a contributory risk factor, especially for developing knee injuries.[10]

Randomized perception studies at IFD Cologne also show that runners perceive running in shoes with U-TECH™ as more comfortable than average. This indicates that comfort and injury reduction do not have to be mutually exclusive.

Comfort – for many runners a key term when it comes to describing the ideal running shoe. In Chapter 3 of our Run Better Project, starting on May 30, you will learn what comfort actually means, how running shoe manufacturers incorporate comfort into midsoles, how comfort feels while running, and how comfortable running shoes can affect recovery.
CHAPTER 2 (PART 2)
[1] Hensen, N. (2023). Run Better Research Study 2022: Wie Laufschuhe das Verletzungsrisiko beeinflussen. LÄUFT. Magazin von LAUFEN.de. Winter 2023, 50–51.

[2] Nielsen, R. O., Buist, I., Parner, E. T., Nohr, E. A., Sorensen, H., Lind, M., Rasmussen, S. (2013). Predictors of running-related injuries among 930 novice runners: A 1-year prospective follow-up study. Orthopaedic Journal of Sports Medicine 1(1), 316 pp.

[3] Kulmala, J. P., Kosonen, J., Nurminen, J., Avela, J. (2018). Running in highly cushioned shoes increases leg stiffness and amplifies impact loading. Scientific reports, 8(1), 1–7.

[4] Hoogkamer, W., Kipp, S., Frank, J. H., Farina, E. M., Luo, G., Kram, R. (2018). A comparison of the energetic cost of running in marathon racing shoes. Journal of Sports Medicine 48, 1009-1019.

[5] Whiting, C. S., Hoogkamer, W., Kram, R. (2022). Metabolic cost of level, uphill, and downhill running in highly cushioned shoes with carbon-fiber plates. Journal of Sport and Health Science 11, 303–308.

[6] Healey, L. A., Hoogkamer, W. (2022). Longitudinal bending stiffness does not affect running economy in Nike Vaperfly Shoes. Journal of Sport and Health Science 11, 285–292.

[7] Sobhani, S., van den Heuvel, E. R., Dekker, R., Postema, K., Kluitenberg, B., Bredeweg, S. W., Hijmans, J. M. (2017). Biomechanics of running with rocker shoes. Journal of science and medicine in sport, 20(1), 38–44.

[8] Brüggemann, G.-P., Hirschhäuser, E., Esser, T. (2020). Die Biomechanik des Laufens mit unterschiedlichen Sohlentechnologien. Orthopädieschuhtechnik, 07/08/2020, 30–37.

[9] Willwacher, S., Kurz, M., Robbin, J., Thelen, M., Hamill, J., Kelly, L., Mai., P. (2022). Running-related biomechanical risk factors for overuse injuries in distance runners: A systematic review considering injury specificity and the potential for future research. Sports Medicine 52, 1863–1877.
CHAPTER 3 (PART 1) ________
WHAT REALLY MAKES OUR RUNNING SHOES COMFORTABLE
The first impression, the first time you slip the shoe on, is what really matters. In short: comfort. But comfort is subjective, difficult to measure, and depends - precisely - on how we as runners feel.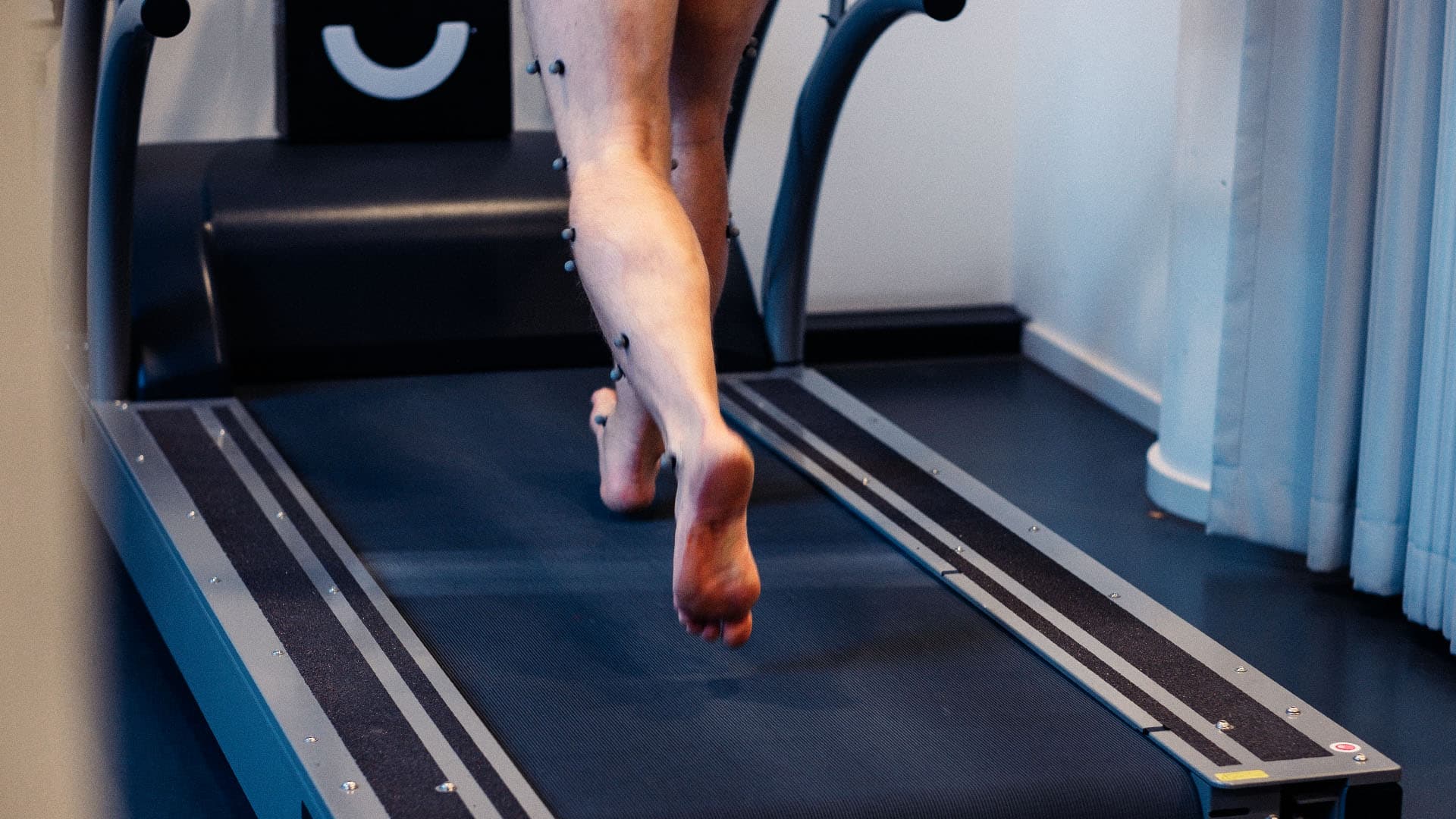 RESEARCH AND DEVELOPMENT:
SCIENTIFICALLY VALIDATED TECHNOLOGIES
Almost 100 % of our technology is derived from scientific findings and biomechanical research. Prof. Dr. Gert-Peter Brüggemann, head of the Institute for Biomechanics and Orthopedics at the German Sports University Cologne for decades, is largely responsible for this. Over the past 25 years, he has been part of numerous innovative running shoe developments – and thus a sought-after expert among the giants of the industry.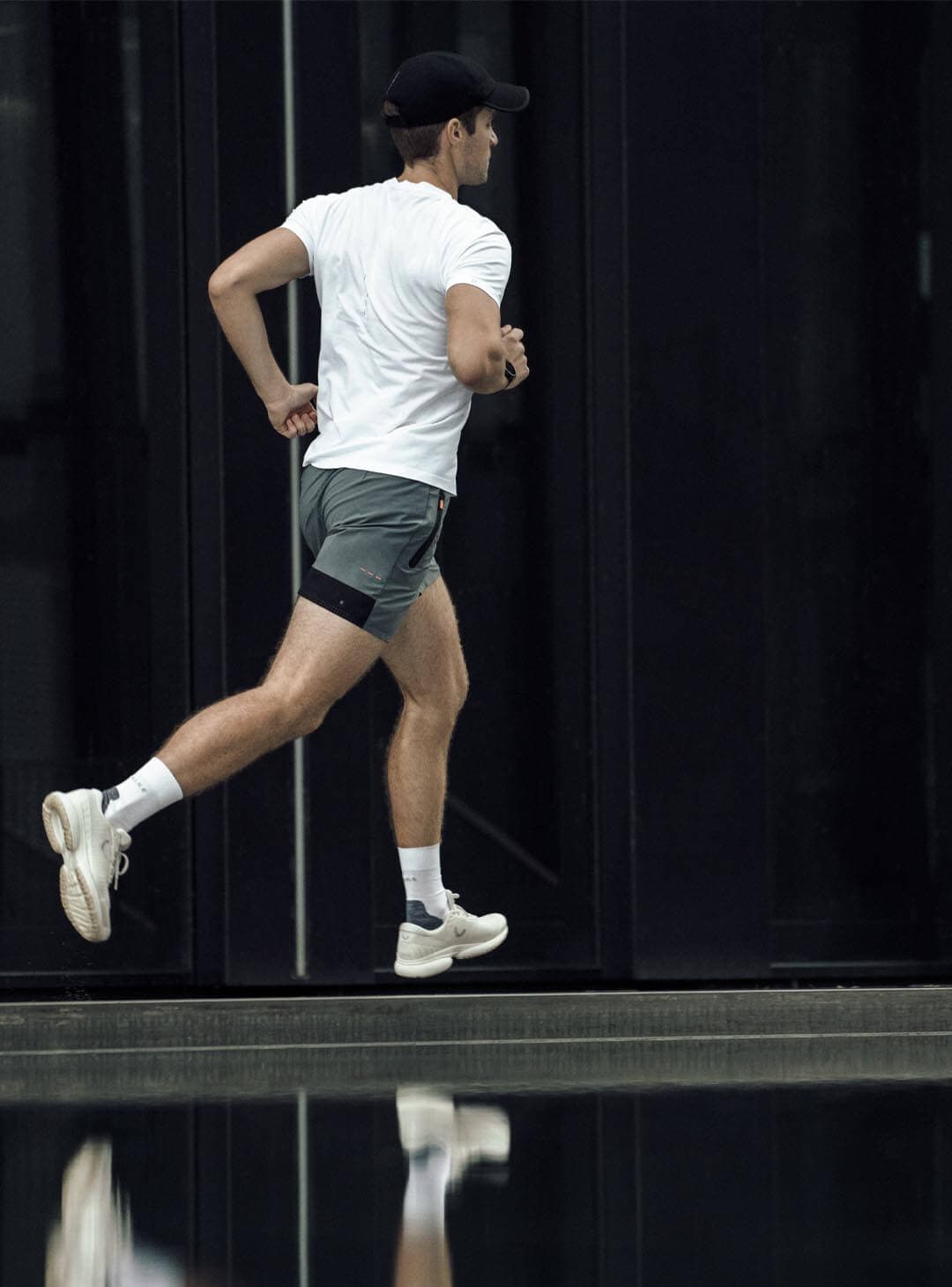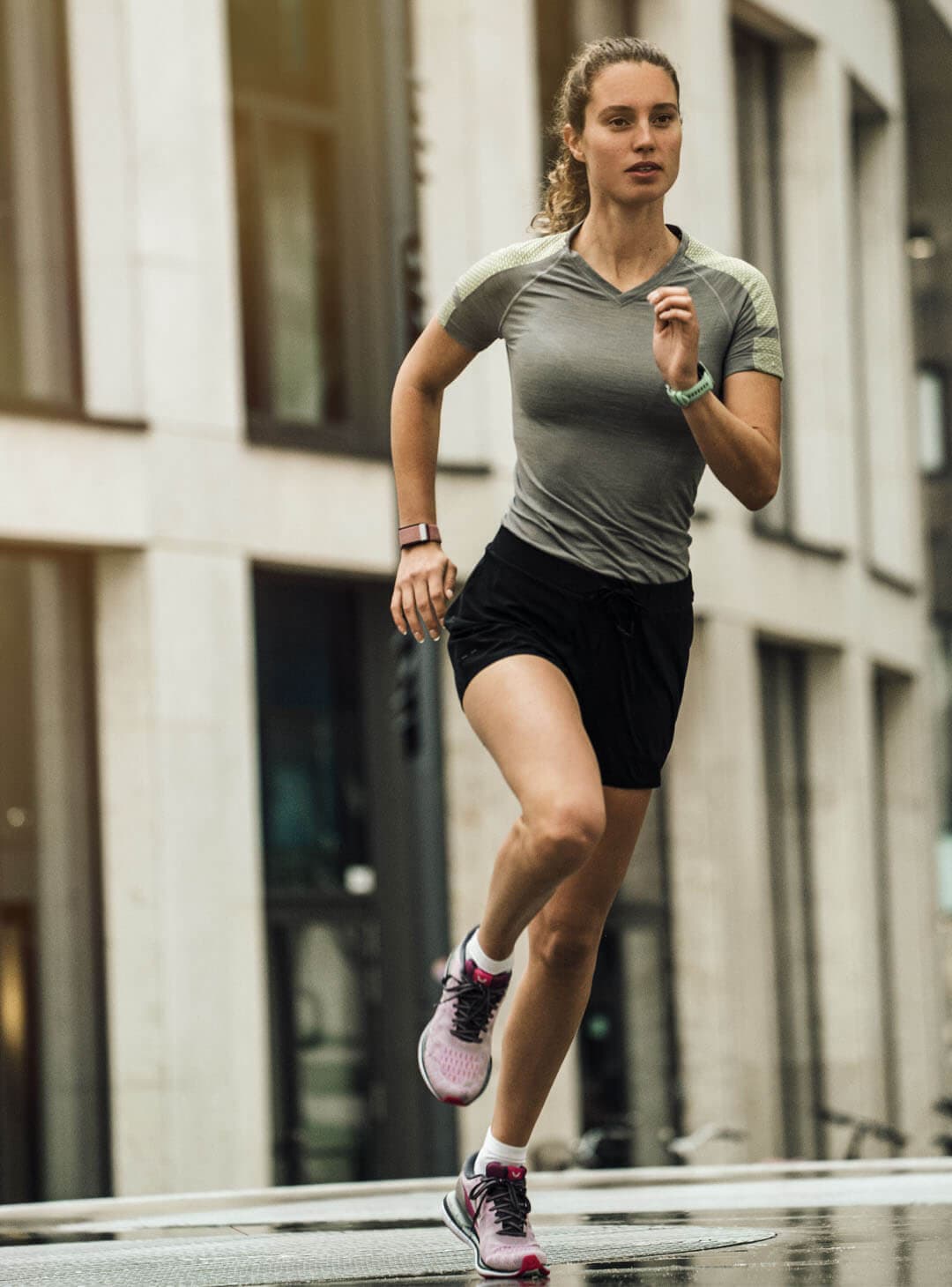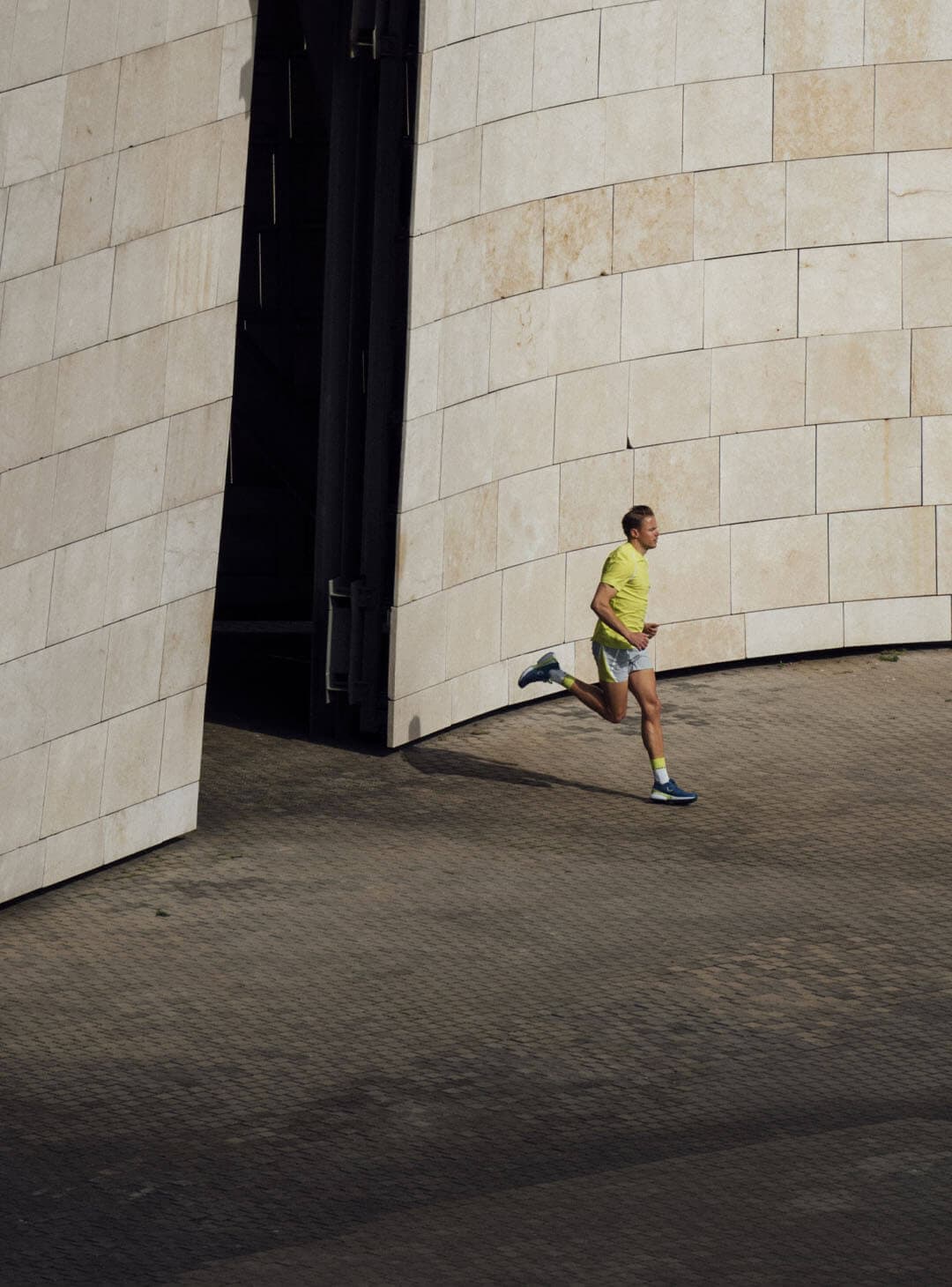 NEVER RUN OUT OF
NEWS
Discover all True Motion stories – and be the first to hear about new products, promotions and events. Simply, center your run!
NEVER RUN OUT OF
NEWS
Discover all True Motion stories – and be the first to hear about new products, promotions and events. Simply, center your run!








NEVER RUN OUT OF NEWS
Discover all True Motion stories – and be the first to hear about new products, promotions and events. Simply, center your run!
FOLLOW US © 2023 True Motion Running GmbH