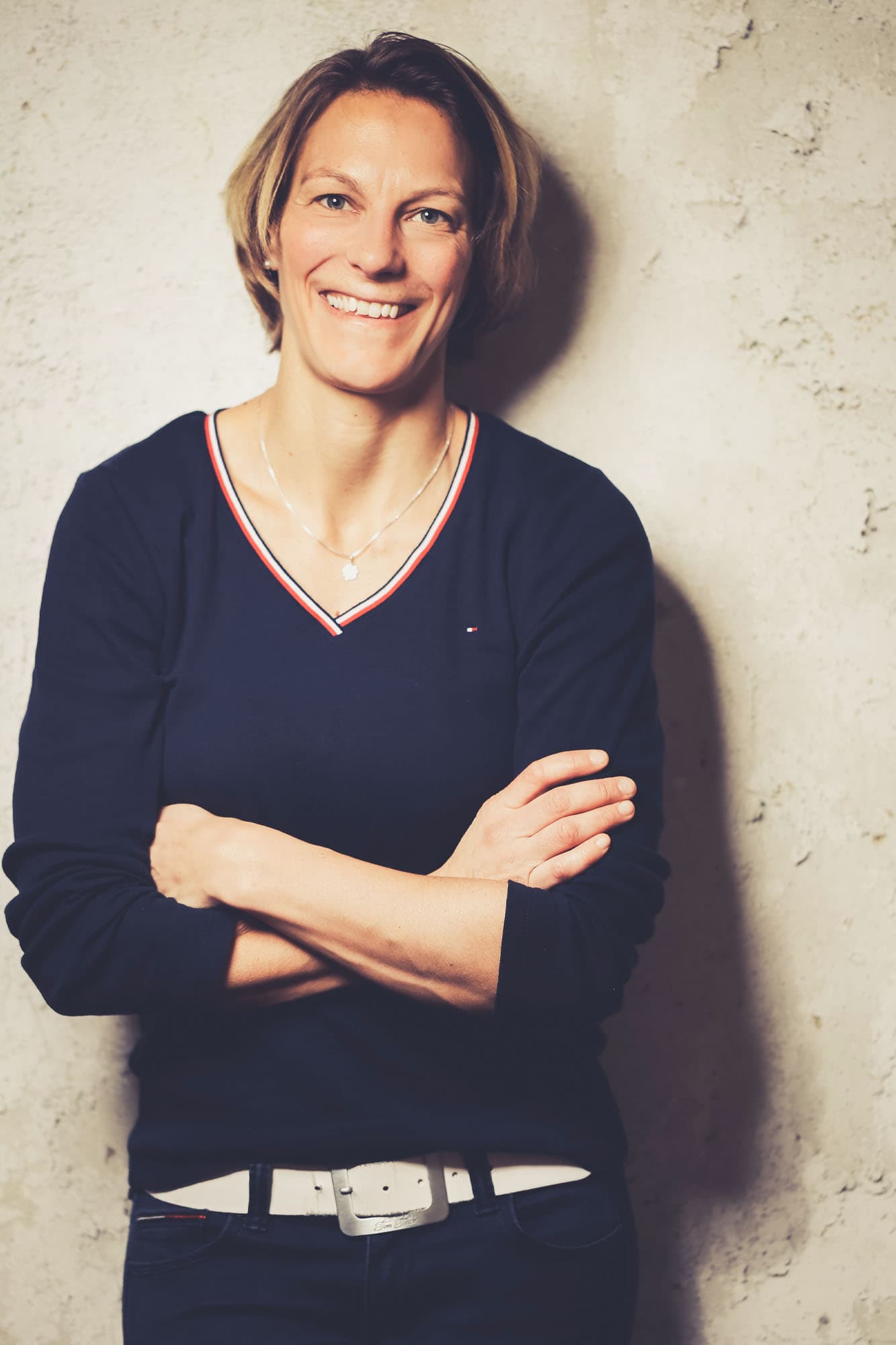 FROM PROFESSIONAL ATHLETE TO ENTHUSIASTIC RECREATIONAL RUNNER:
"I WAS AFRAID I WOULD NEVER BE ABLE TO RUN AGAIN"
Two or three times a week, former pro athlete Jennifer Oeser runs along the roads and trails of Markranstädt in Saxony. But what she likes best is running around the lake close by. Just putting on her running shoes and heading out the front door. Without a running watch or heart rate monitor, the 39-year-old prefers to run by instinct. "The beauty of running is that I can decide spontaneously when to start, how long, and how far I want to run – entirely flexible and regardless of appointments and athletic commitments," she says. What else Jennifer enjoys about running in her free time, what role the choice of her running shoes plays in this, and how she struggled with persistent Achilles tendon problems during her active career. A portrait.
The children are in bed, the sun will soon be setting. For Jennifer Oeser, it's the perfect time to go for a run. This is something she discovered for herself after ending her career as a professional heptathlete in 2017. "In my track and field days, I ran every day of course. Endurance runs, however, were not so much part of the daily training – and at most an occasional prep program or a regeneration unit," she says.

This is mainly due to the demands of the heptathlon. As short or middle distances, the three running disciplines of 100-meter hurdles, 200-meter run and 800-meter run require different physical abilities than an endurance long-distance run. "In heptathlon, it's speed over distance. Therefore, we trained more interval and tempo runs," explains the two-time runner-up in the heptathlon.

For Jennifer personally, however, this has in the meantime turned around 180 degrees.
"RUNNING IS EVEN MORE IMPORTANT TO ME TODAY THAN IT WAS DURING MY ACTIVE CAREER"
After her career as a professional athlete, sport continues to be an important part of life for the mother of three. In addition to her job as a police officer with the German Federal Police and family life, for her, running is the ideal sport for staying active and getting exercise: "Running is even more important to me personally than it was during my active career." Of course, the focus is different now, she says, and the distances and intensities are lower, but running is now her main sport, supplemented by stability training.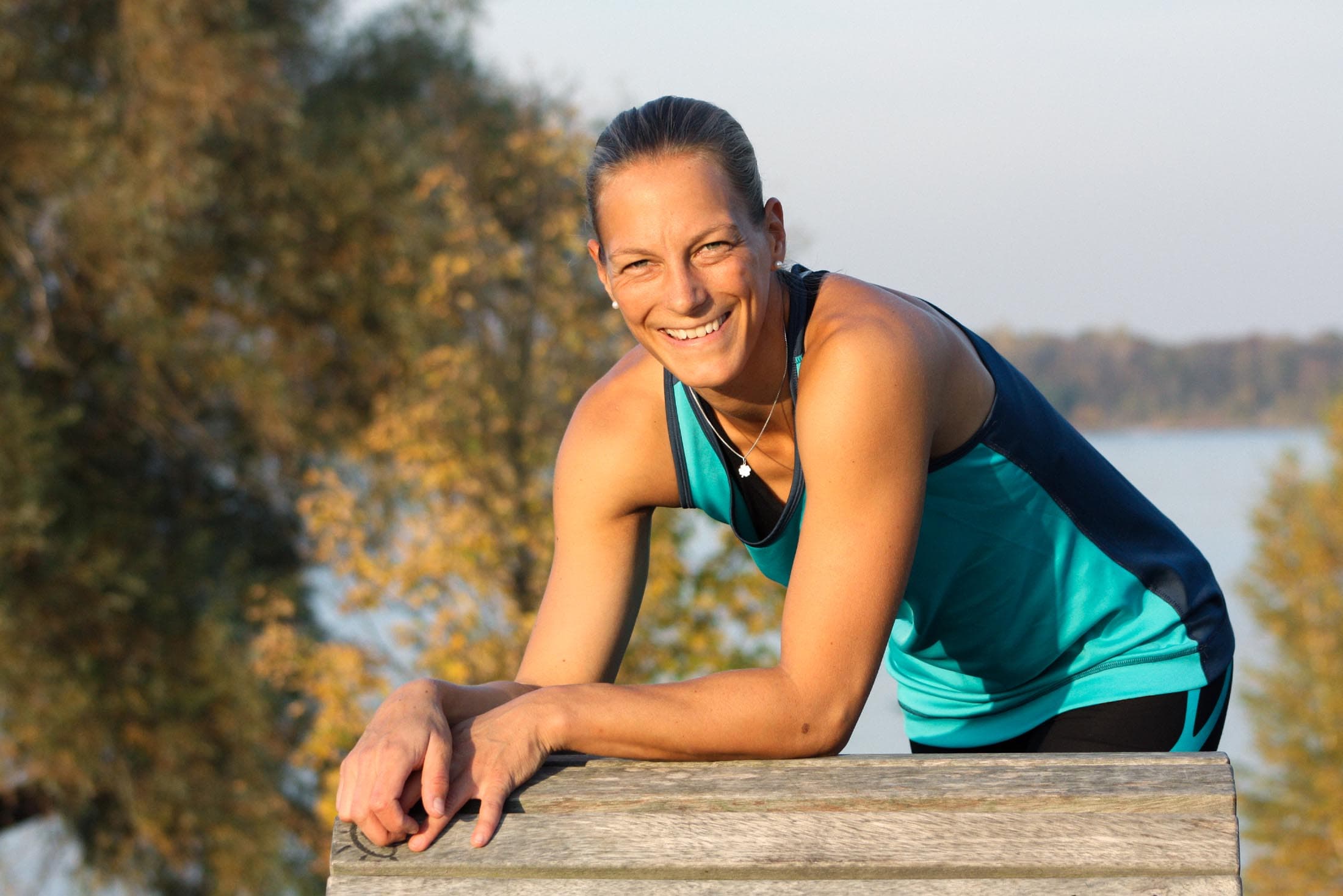 "The nice thing is not having to run anymore – but to go running when I feel like it," she says. Being athletic and staying in motion is an integral part of everyday life for Jennifer and her family, by biking, running, or hiking trips on family vacations.

Even though her spikes are already hung up, Jennifer Oeser has remained involved in athletics. Today she coaches a children's and youth athletics group at the local club BSV Markranstädt. The three-time Olympian and several-time German champion tries to pass on her 15 years of experience in competitive sports to the next generation – and above all to convey one thing: fun.

Something Jennifer has been able to retain even beyond the end of her career.

"I went from being a passionate competitive athlete to an enthusiastic recreational runner." At times, she had serious doubts that she would be able to say this one day. Persistent problems with her Achilles tendon made running an ordeal for her. And sometimes impossible.
ACHILLES TENDON PAIN: THE BEGINNING OF A PERIOD OF SUFFERING
It was a training session prior to the 2012 London Olympics. Jennifer heard and noticed a cracking in the area of her Achilles tendon. This happened just one week before the qualifying competition for the biggest sporting event in the world. A highlight that athletes train for for years. Despite the pain, she did not cancel the competition. Successfully so. Jennifer got her ticket for the Olympic heptathlon.

After several visits to the doctor and an MRI examination, she was diagnosed with a torn Achilles tendon. Jennifer then sought second opinions, and after several stress tests it was clear that a torn Achilles tendon was unlikely. She decided to participate in the London 2012 Games. For Jennifer, this meant the beginning of a period of suffering that lasted several months.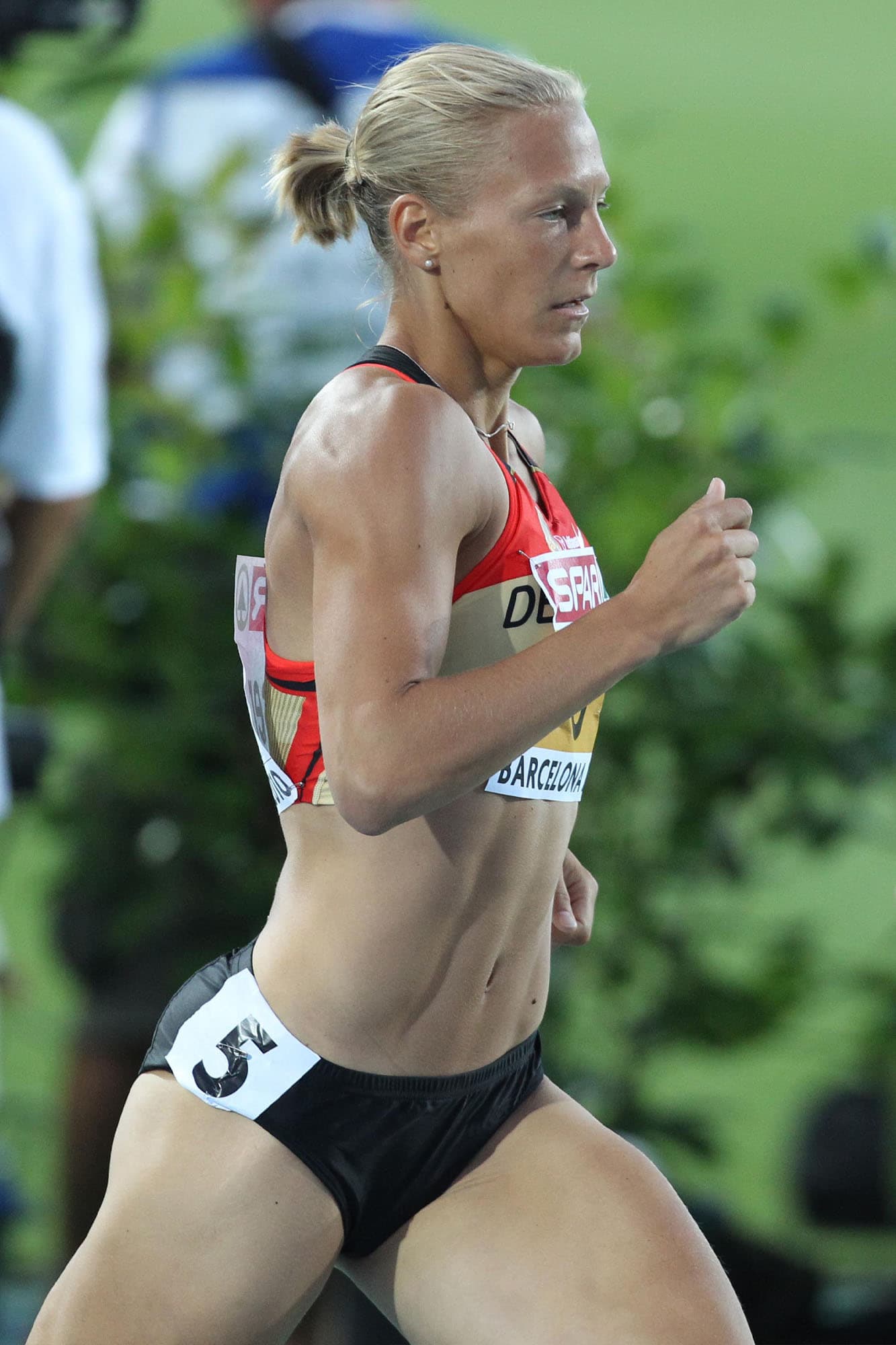 Back from London, the pain remained. Jennifer decided to have surgery after all. The realization: although there was some inflammation around the Achilles tendon, the tendon itself was intact. The pain went away. And the pain came back. Some time later, only a second surgery helped; a bony hump on the heel, a so-called Haglund deformity, against which the Achilles tendon chafed, was causing problems. The hump had to be removed.

But that was not enough; an inflammation following the operation prolonged the pain period. For all athletes, whether professional or amateur, this is not an easy time. "I was seriously afraid that I would never be able to run pain-free again," Jennifer says.

One of the most difficult phases of her athletic career was followed in 2014 by one of the most beautiful in personal terms: Jennifer's first pregnancy and the birth of her eldest son Jakob. Just four weeks after the birth, Jennifer was able to return to running training, her Achilles tendon held up and the pain ceased. The ambitious athlete made it back into professional sports, back to international top level.

She added another highlight to her athletic career by participating in the 2016 Olympic Games in Rio de Janeiro and finishing ninth. To achieve this, the heptathlete from TSV Bayer 04 Leverkusen optimized her training once again. And, especially since the injury, she has placed even more emphasis on choosing the right running shoes.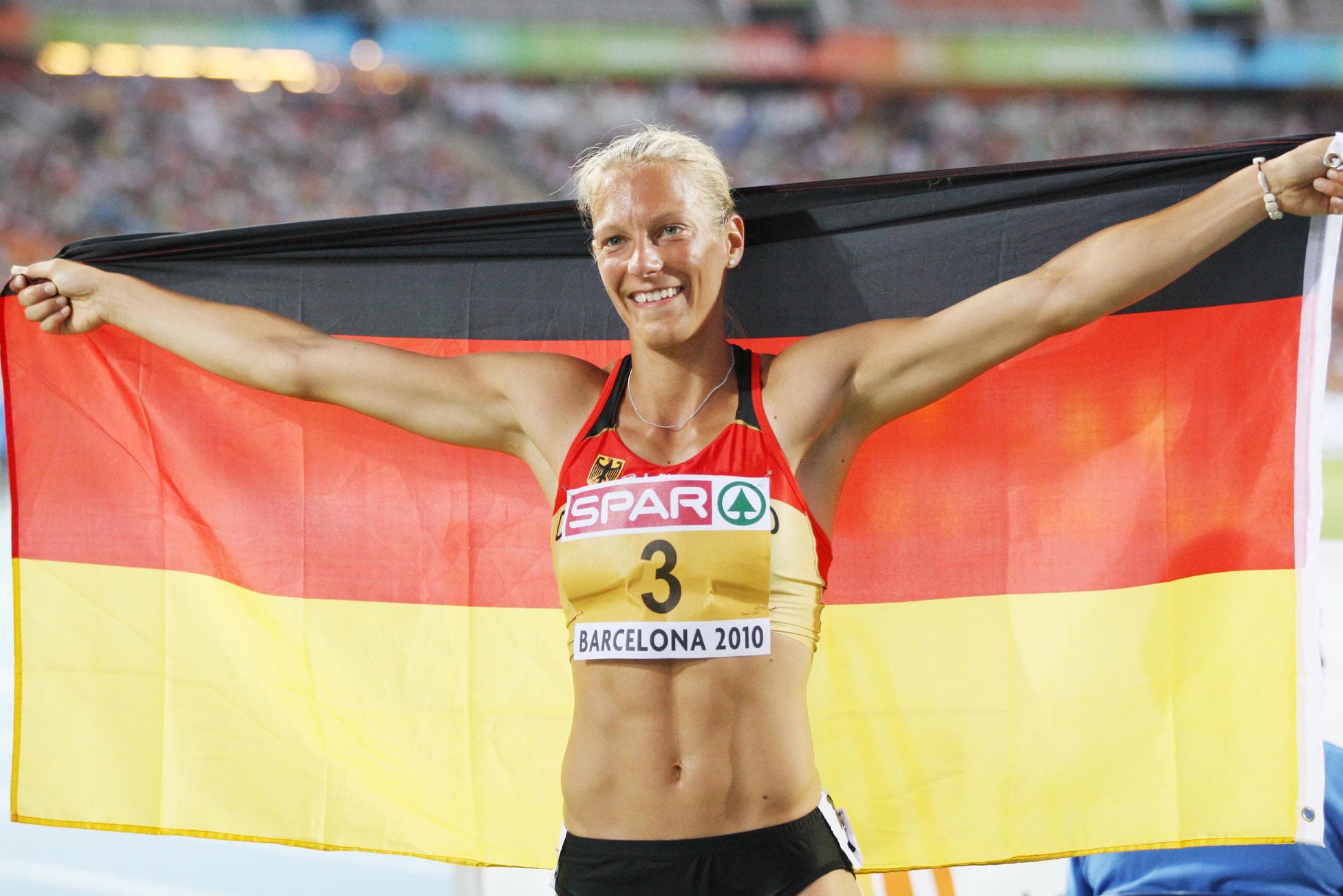 Something she still does today. Only now they are road running shoes instead of spikes.
"I TOTALLY ENJOY RUNNING IN COMFORTABLE SHOES"
After ending her career, Jennifer now pursues a different goal in running. The fun of the sport has replaced the pursuit of points and records. Other goals require a different kind of shoe: "I'm glad to have switched from spikes to cushioned shoes now. I totally enjoy running in comfortable running shoes." Today, Jennifer no longer chases every tenth of a second, time is no longer a relevant factor for her when she goes for a run anyway. It's much more important to feel good and enjoy running – and, in view of her cured Achilles tendon injury, to remain healthy and pain-free.

That's exactly why the avid athlete is currently running in True Motion's U-TECH Aion. "The most important thing to me is that I feel good during my run and afterwards," she tells us. And that's exactly what Jennifer Oeser is currently achieving. She goes running regularly – preferably around the lake – and is pain-free. During her injury, she didn't think that was going to be possible.

Many runners can confirm from their own experience just how long-lasting and grueling running injuries can be – one of them is Felix Sonnenschein. The enthusiastic triathlete and marathon runner has been repeatedly set back for some time by a persistent tendonitis in the sole of his foot. What he does about it and how he tries not to lose sight of his athletic goals at the same time, he tells in Chapter 8, Part 3 of our Run Better Project, available on September 18.
BE IN YOUR ELEMENT!
U-TECH NEVOS ELEMENTS NEXT GEN
By night. And by day. When the world hushes to a whisper and we feel the thrill of endless possibilities. When we start at our front door, running through streets and woods. When summer blend into fall, when we run through water and jump above sticks and stones, when exploring new ways. No matter what. Then we run wherever and whenever we want. Meet the new U-TECH Nevos Elements next gen. 
RESEARCH AND DEVELOPMENT:
SCIENTIFICALLY VALIDATED TECHNOLOGIES
Almost 100 % of our technology is derived from scientific findings and biomechanical research. Prof. Dr. Gert-Peter Brüggemann, head of the Institute for Biomechanics and Orthopedics at the German Sports University Cologne for decades, is largely responsible for this. Over the past 25 years, he has been part of numerous innovative running shoe developments – and thus a sought-after expert among the giants of the industry.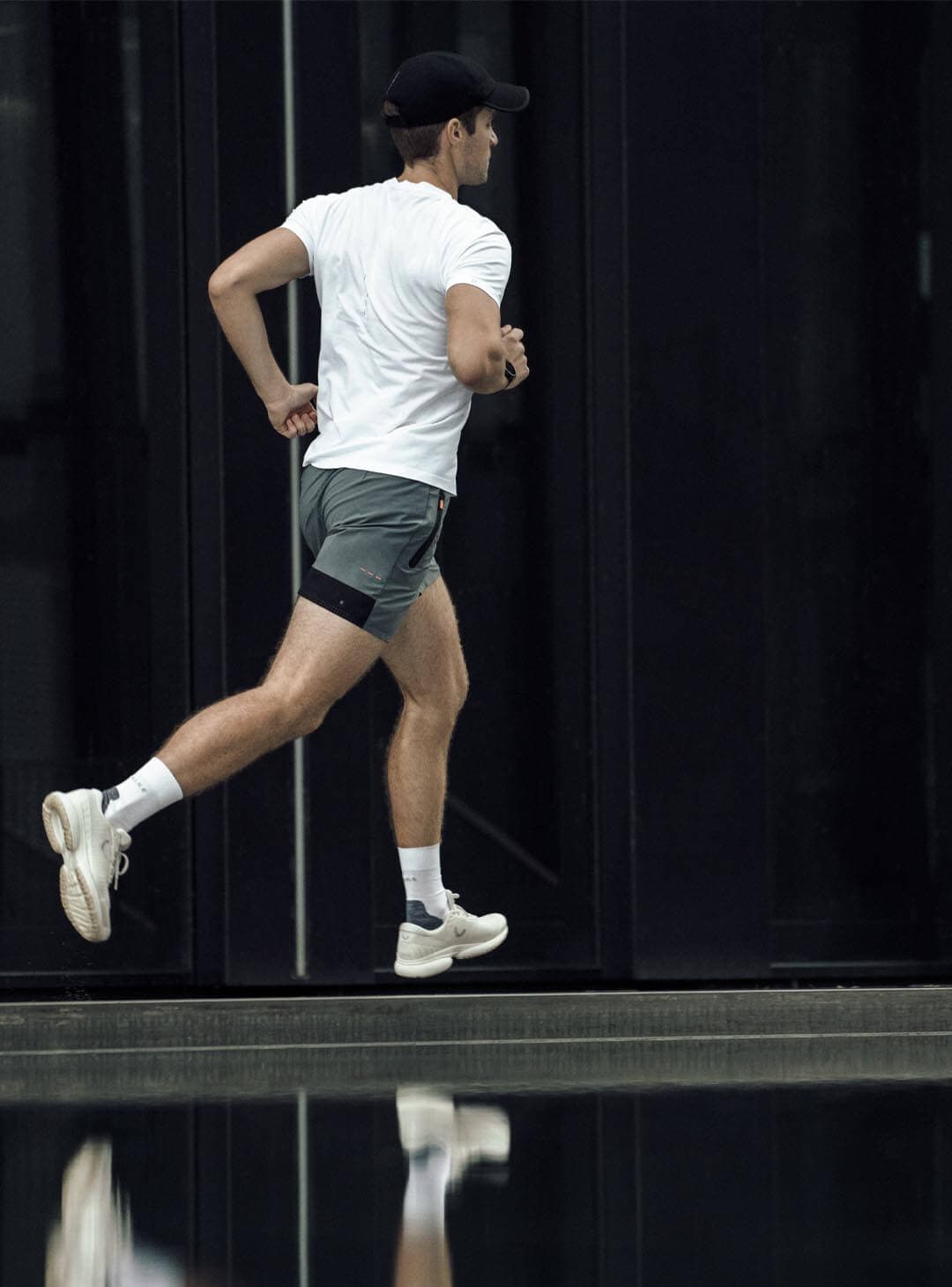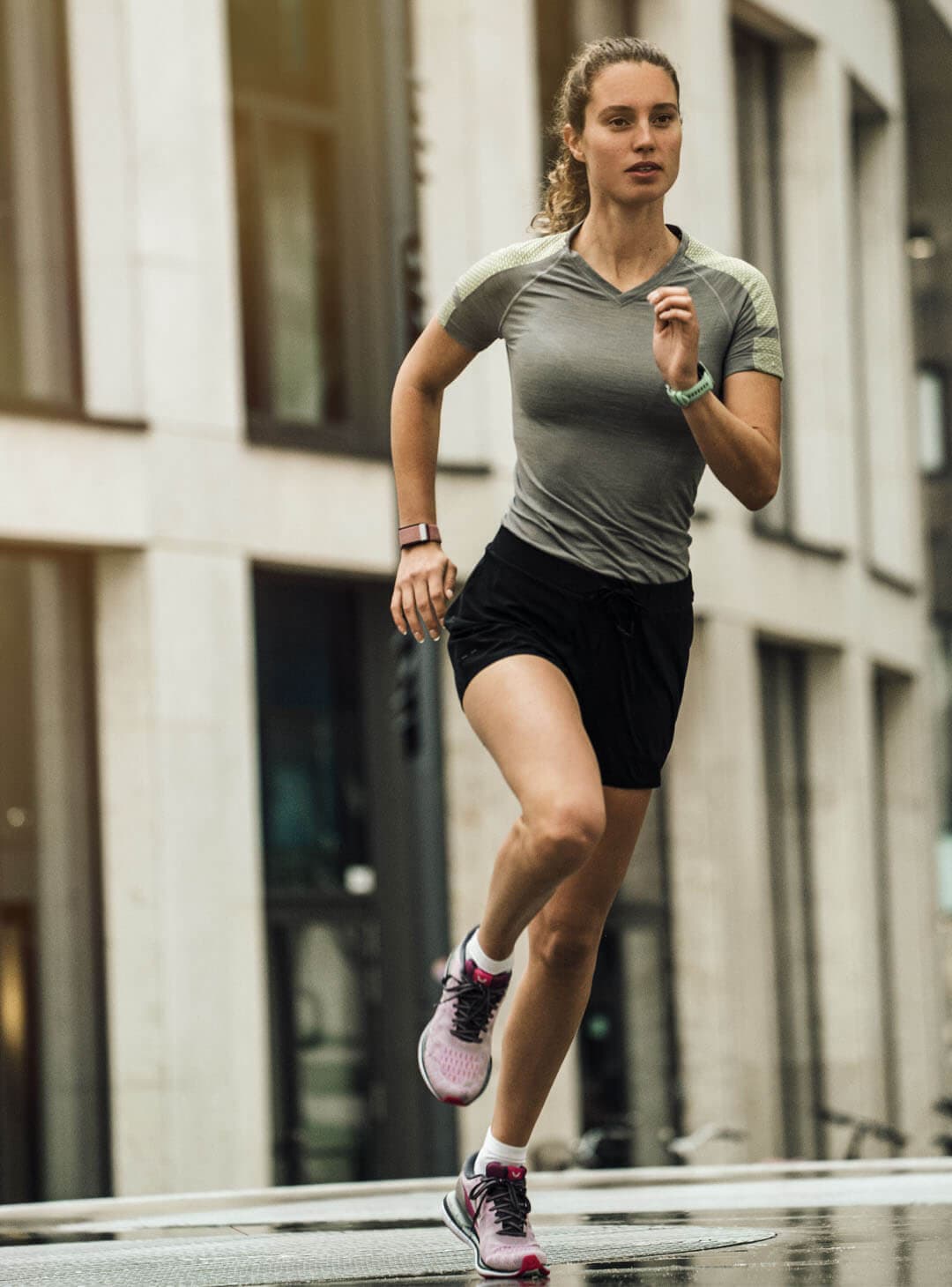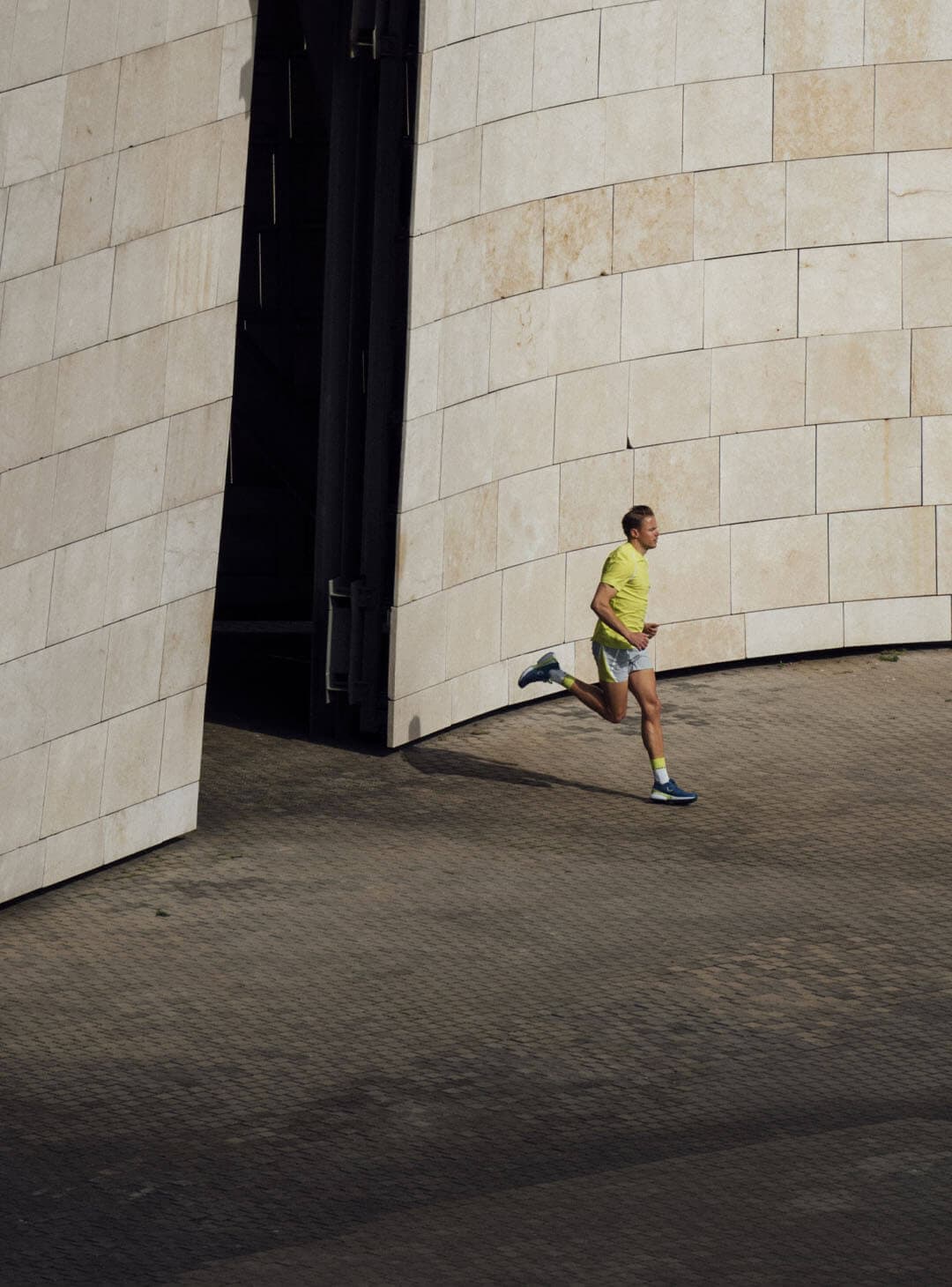 NEVER RUN OUT OF
NEWS
Discover all True Motion stories – and be the first to hear about new products, promotions and events. Simply, center your run!
NEVER RUN OUT OF
NEWS
Discover all True Motion stories – and be the first to hear about new products, promotions and events. Simply, center your run!








NEVER RUN OUT OF NEWS
Discover all True Motion stories – and be the first to hear about new products, promotions and events. Simply, center your run!
FOLLOW US © 2023 True Motion Running GmbH