 Knee, Achilles tendon, calf and others: these are the regions most frequently injured during running. Illustration: Adobe Stock
PRESENTING THE RUN BETTER RESEARCH STUDY:
HOW RUNNING SHOES AFFECT INJURIES
Running, a sport that sounds like freedom. Whether alone or in a group. Whether in the morning, at noon, or in the evening. We can run wherever and whenever we want. Usually. The only thing we need is – a pair of running shoes. It is important that we wear running shoes that fit well, that are comfortable, and, most importantly, that help protect us from getting injured. Running shoes are a critical factor when it comes to injuries since they can have a significant impact on reducing the risk. This is shown by the results of a recent study, the Run Better Research Study. How exactly the study was set up, who conducted it, and why it is unique in its scope.
More than 1,700 runners were part of the Run Better Research Study, a standardized, randomized observational study – conducted by the running magazine "LÄUFT", the German Sport University Cologne and the True Motion Research Laboratory. The aim of the study was to find out whether there is a connection between running shoes and running injuries.

To this end, the study participants recorded their running behavior over the past twelve months in retrospect on a questionnaire – and also provided demographic data such as age and gender as well as anthropometric data such as height and weight. In addition, the runners listed the running shoe models they wore during this period. In the course of the data analysis, the magazine "LÄUFT" assigned these to the different midsole technologies neutral, support, rocker, and U-TECH™.

In the questionnaire, the participants stated how many running sessions they completed per week – and what their running performance was. All 1,700 runners ran at least once a week with at least ten kilometers per week. The participants also provided information about injuries that forced them to take a break from running. Specifically, these were all overuse injuries that affected at least one training session. The result: 52.96% of all runners were injured at least once within a year,[1] a figure that has barely changed over the past forty years.
INJURY RATE UNCHANGED FOR DECADES
With the beginning of the running boom in the 1980s, there was also an increase in the number of scientific studies that focused on the development of running shoes and the related injury rate among runners. The interesting thing is that there is no discernible trend, neither downward nor upward, in the incidence of running injuries. The injury rate among runners remained unchanged.[2, 3, 4]

This is despite the fact that the running shoe industry has continued to evolve, and new technologies have entered the market. So, what is the reason that we continue to get injured too often while running.
More than 50% of all runners still get injured at least once a year - most of them to the knee. Illustration: Adobe Stock
One reason, as the Run Better Research Study results show, are the running shoe technologies that are most commonly run today. In the running shoe industry, we currently distinguish between four midsole technologies: neutral, support, rocker, and U-TECH™ (Chapter 2 Part 1: How Different Midsole Technologies Came About).

In order to compare the injury risk of different runners and to assess the influence of running shoe technology independent of running behavior, the Run Better Research Study calculated a so-called 1,000-kilometer incidence. To do this, the statisticians extrapolated the injury frequencies of all test subjects to an assumed running performance of 1,000 kilometers.[5]

The frequency of injuries in runners in general and the connection between injuries and different running shoe technologies have been the subject of several studies in the past. However, no study to date has been as comprehensive as the Run Better Research Study.
CAN WE REDUCE OUR RISK OF INJURY WITH THE HELP OF MIDSOLE TECHNOLOGIES?
In 2013, for example, a study of neutral shoes examined the influence of midsole hardness on the risk of injury during running. It found that midsole hardness was not a relevant factor in the occurrence of running injuries,[6] disproving the hypothesis that softer running shoes with more cushioning would reduce the risk of running injuries.

In addition, several studies looked at the effects of rocker technology on the runners' physical exertion. The results of these studies show that running in rocker shoes may have a positive effect on the runners' performance. They could lead to less strain on the Achilles tendon, but at the same time they strongly increase stress on the knee.[7]

The Run Better Research Study was the first to examine the influence of all four midsole technologies – neutral, support, rocker, and U-TECH™ – on the frequency of injuries among runners. The results show that shoe technologies significantly influence the occurrence of running injuries. Running in biomechanical running shoes with U-TECH™ technology has the significantly lowest risk of injury (Chapter 5, Part 2 shows the detailed results of the Run Better Research Study).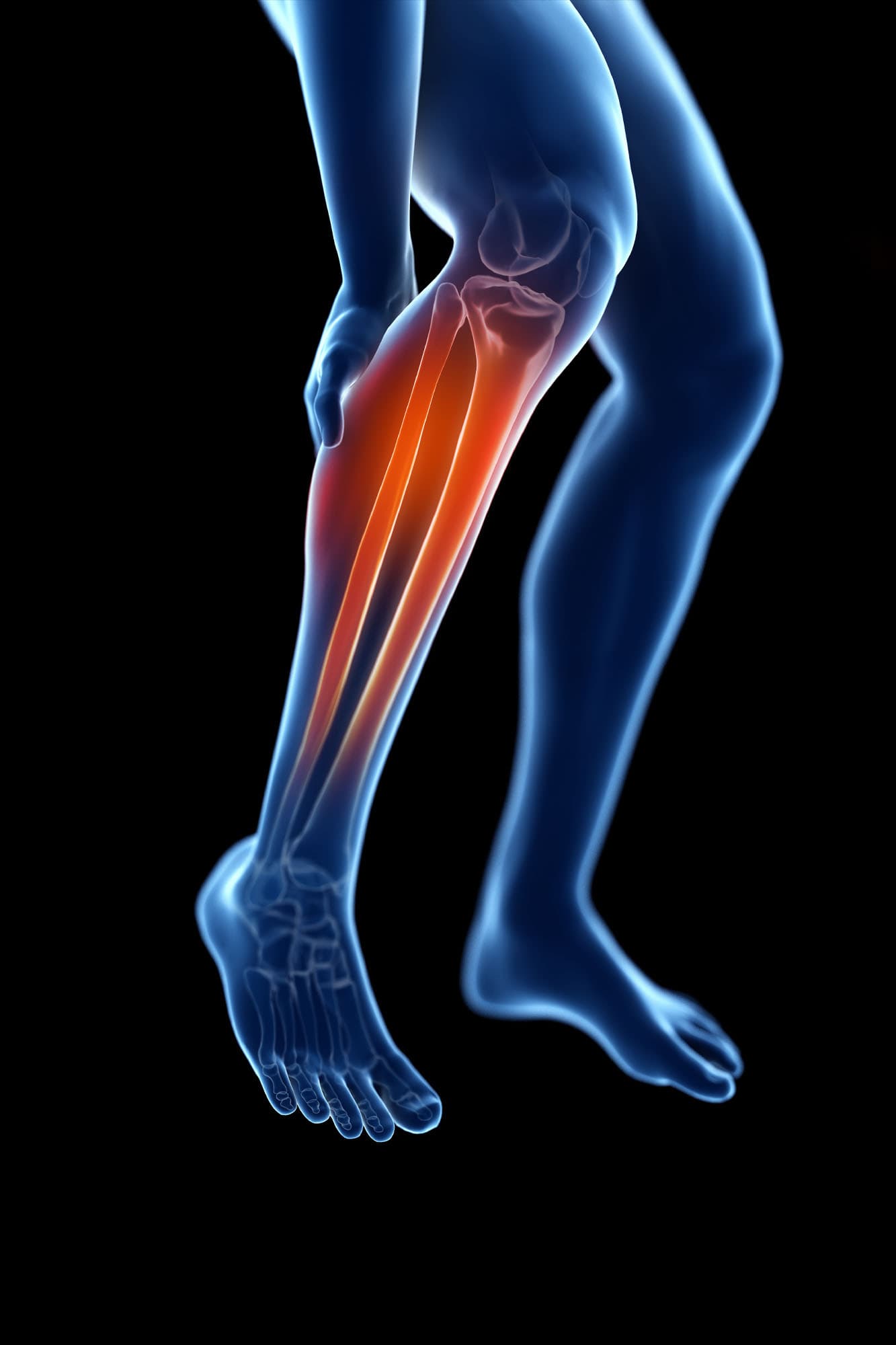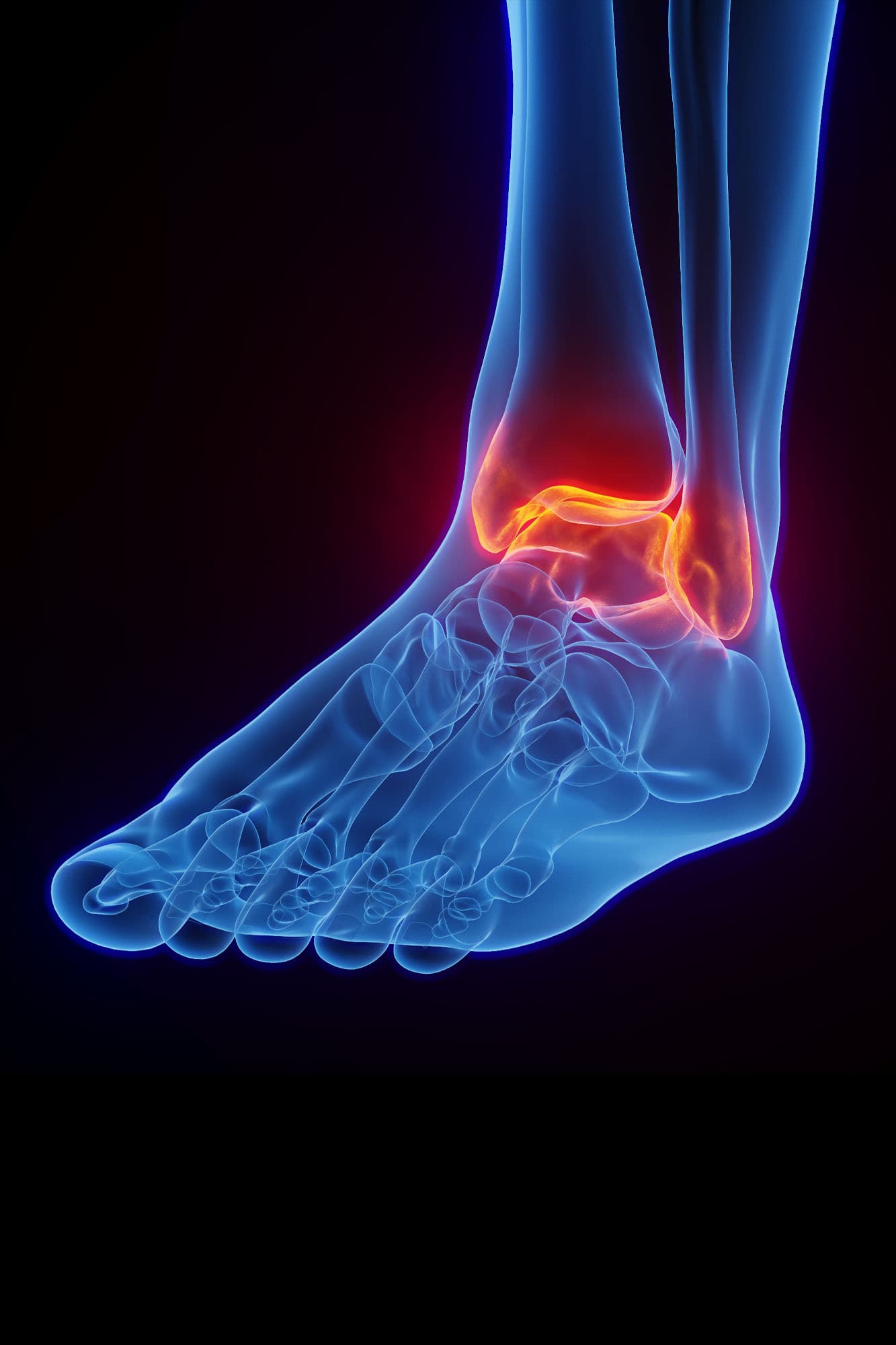 Runners also frequently injure their calves and Achilles tendons. Illustration: Adobe Stock
The special feature of U-TECH™ technology is a U-shaped midsole in the rearfoot area that allows the heel to sink into the notch provided for this purpose during transition. This way, it succeeds in centering the forces that occur and directing them centrally through our body as nature intended. This means that there is no interference with our individual motion sequence – and harmful rotational forces in the knee are rendered harmless. This is important because it is precisely these rotational forces that are a significant factor in the development of knee injuries.

The study results show how crucial this is for reducing the risk of injury in runners.
FIRST PUBLICATIONS TO BE FOLLOWED BY OTHERS
The first detailed results of the Run Better Research Study have already been published – in the running magazine "LÄUFT"[5] and in the "Sportärztezeitung"[1].
Further scientific papers in German and English have been submitted to international scientific journals and are – in accordance with common scientific practice – under review. This process takes some time, up to several months.

But we don't want to keep you waiting until then. Already next week, starting July 12th, you will find all results of the Run Better Research Study in the 5th chapter (Part 2) of our Run Better Project.
CHAPTER 5 (PART 1)
[1] Brüggemann, G.-P. (2023). Einfluss von Sohlentechnologien: Muskuloskelettale Belastung beim Laufen. Sportärztezeitung. Issue 02/2023.

[2] Nigg, B., Baltich, J., Hoerzer, S., Enders, H. (2015). Running Shoes and Running Injuries: Mythbusting and a Proposal for Two New Paradigms: 'Preferred Movement Path' and 'Comfort Filter'. British Journal of Sports Medicine 49, 1290–1294.

[3] Taunton, J. E., Ryan, M. B., Clement, D. B., McKenzie, D. C., Lloyd-Smith, D. R. & Zumbo, B. D. (2002). A Retrospective Case-Control Analysis of 2002 Running Injuries. British Journal of Sports Medicine, 36(2), 95–101.

[4] Kakouris, N., Yener, N. & Fong, D. T. (2021). A Systematic Review of Running-Related Musculoskeletal Injuries in Runners. Journal of Sport and Health Science, 10(5), 513–522.

[5] Hensen, N. (2023). Run Better Research Study 2022: Wie Laufschuhe das Verletzungsrisiko beeinflussen. LÄUFT. Magazin von laufen.de. Winter 2023, 50–51.

[6] Theisen, D., Malisoux, L., Genin, J., Delattre, N., Seil, R. & Urhausen, A. (2013). Influence of Midsole Hardness of Standard Cushioned Shoes on Running-Related Injury Risk. British Journal of Sports Medicine, 0, 1–6.

[7] Sobhani, S., van den Heuvel, E. R., Dekker, R., Postema, K., Kluitenberg, B., Bredeweg, S. W., Hijmans, J. M. (2017). Biomechanics of Running With Rocker Shoes. Journal of Science and Medicine in Sport, 20(1), 38–44.
CHAPTER 5 (PART 2) ________
THESE TECHNOLOGIES REDUCE THE RISK OF INJURY
1,700 runners provide information - about which midsole technology can really reduce the risk of injury. The results: breathtaking. Read Part 2.
→ READ PART 2 (JULY 14TH)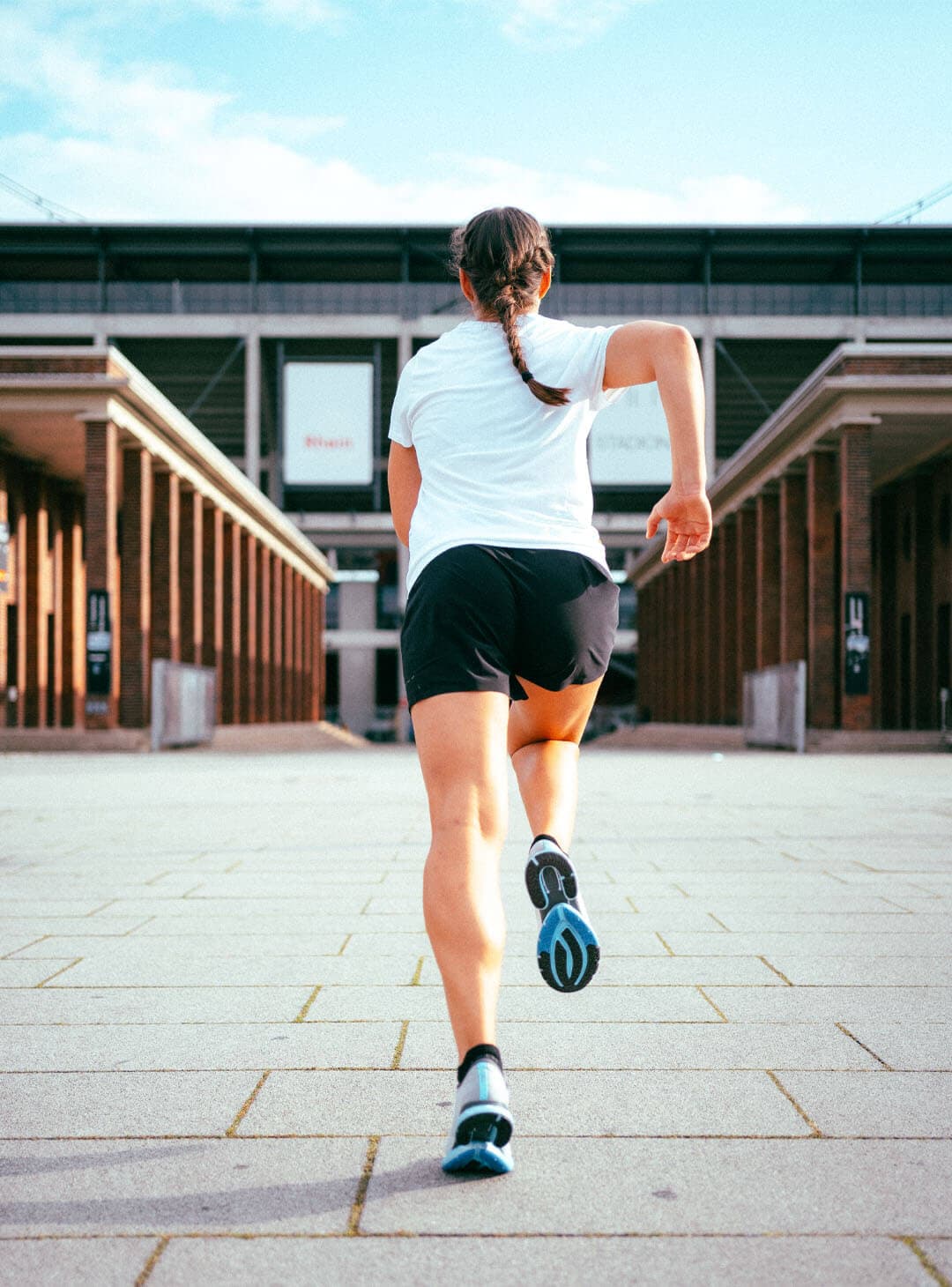 RESEARCH AND DEVELOPMENT:
SCIENTIFICALLY VALIDATED TECHNOLOGIES
Almost 100 % of our technology is derived from scientific findings and biomechanical research. Prof. Dr. Gert-Peter Brüggemann, head of the Institute for Biomechanics and Orthopedics at the German Sports University Cologne for decades, is largely responsible for this. Over the past 25 years, he has been part of numerous innovative running shoe developments – and thus a sought-after expert among the giants of the industry.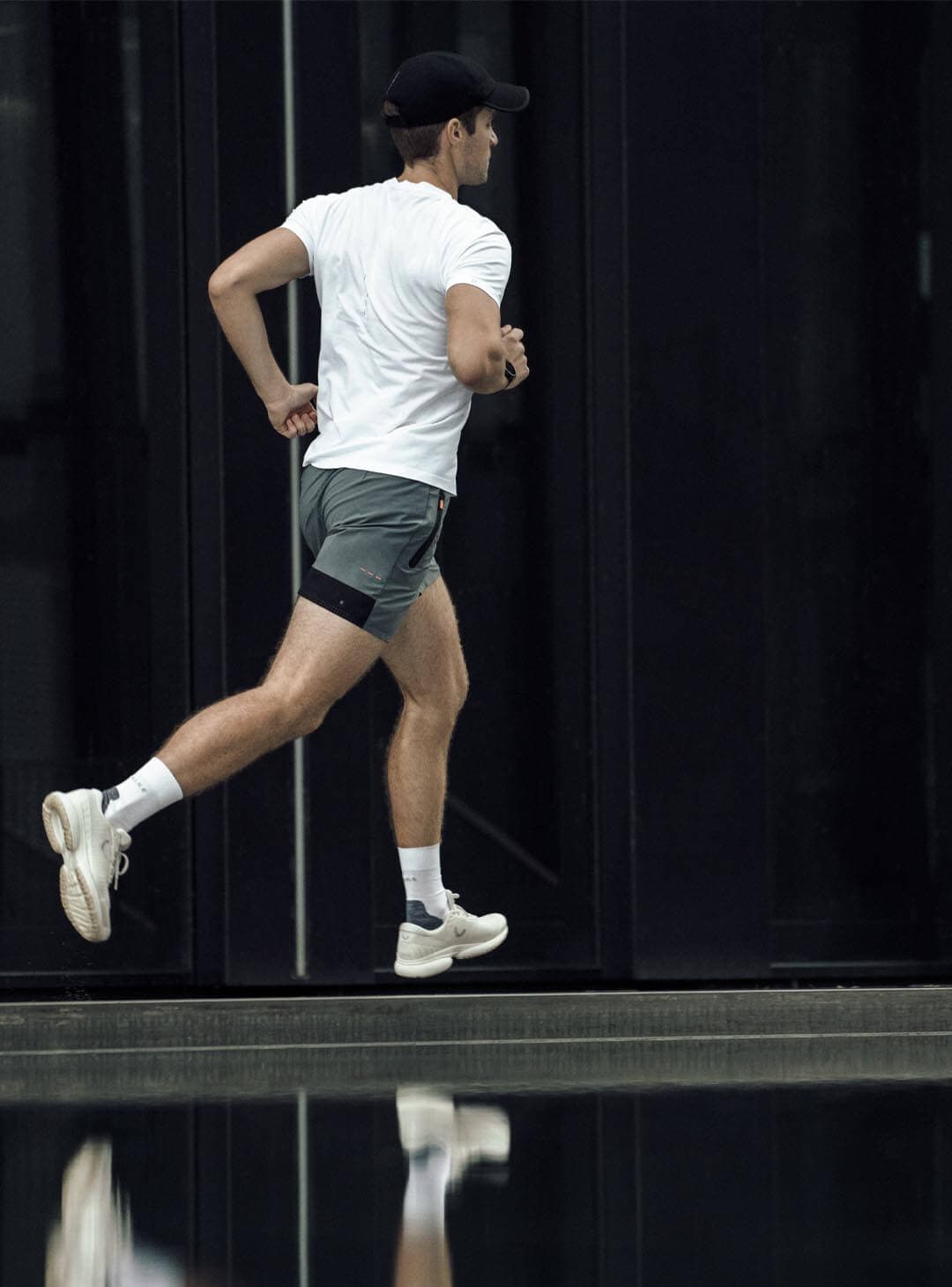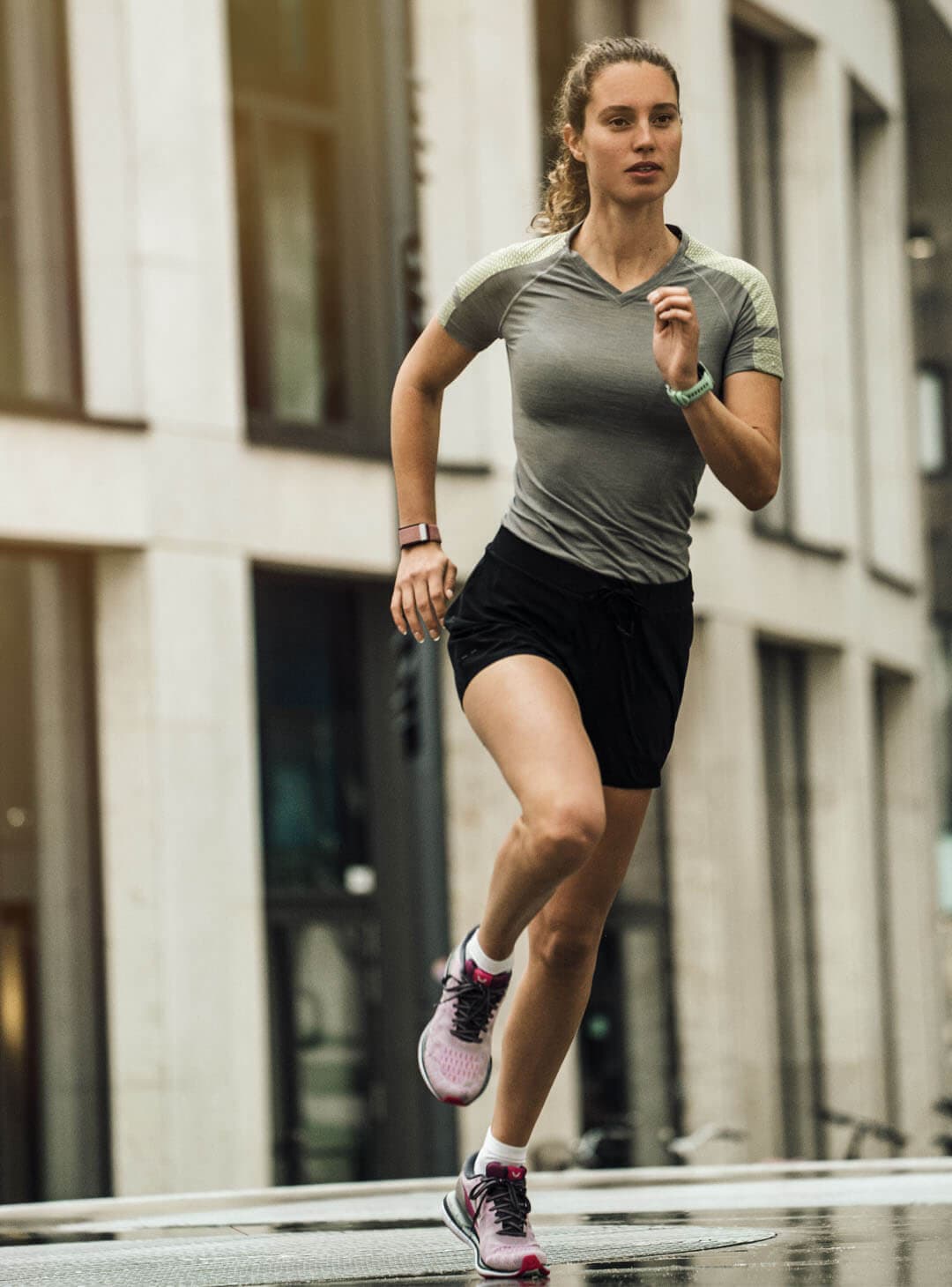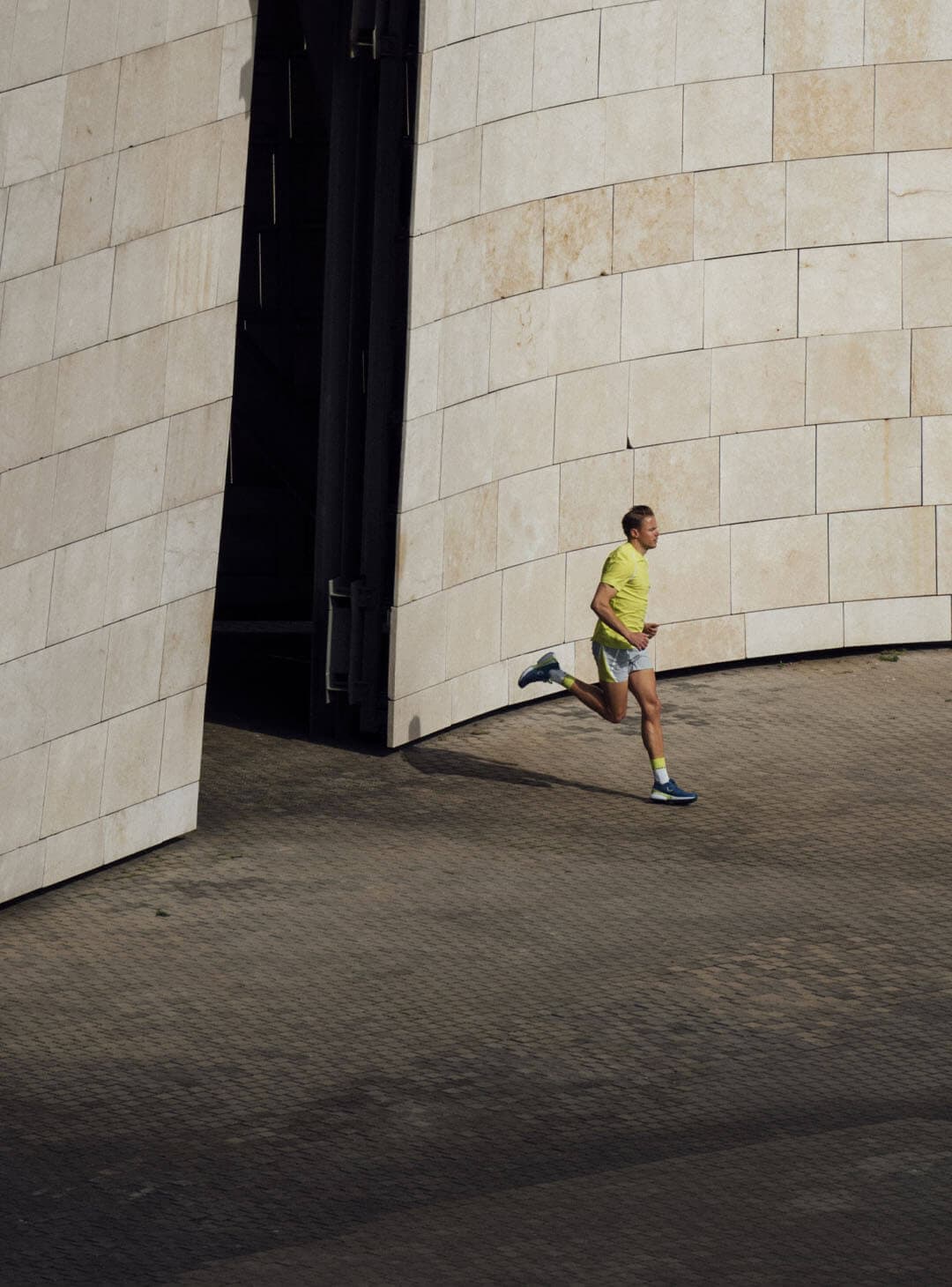 NEVER RUN OUT OF
NEWS
Discover all True Motion stories – and be the first to hear about new products, promotions and events. Simply, center your run!
NEVER RUN OUT OF
NEWS
Discover all True Motion stories – and be the first to hear about new products, promotions and events. Simply, center your run!








NEVER RUN OUT OF NEWS
Discover all True Motion stories – and be the first to hear about new products, promotions and events. Simply, center your run!
FOLLOW US © 2023 True Motion Running GmbH