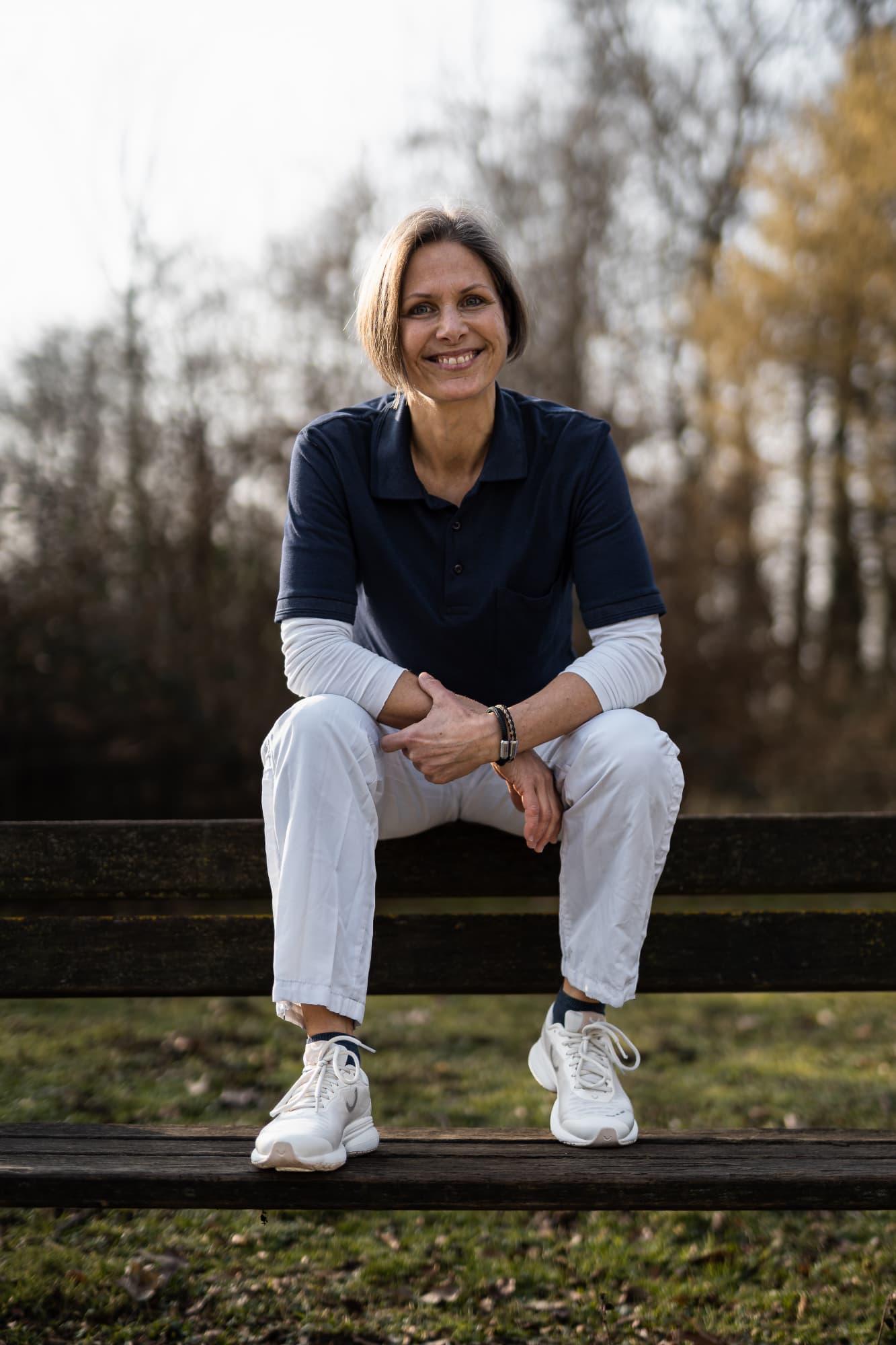 SPORTS THERAPIST AND RUNNER:
"OUR GOAL IS TO HELP PATIENTS REGAIN SOME QUALITY OF LIFE"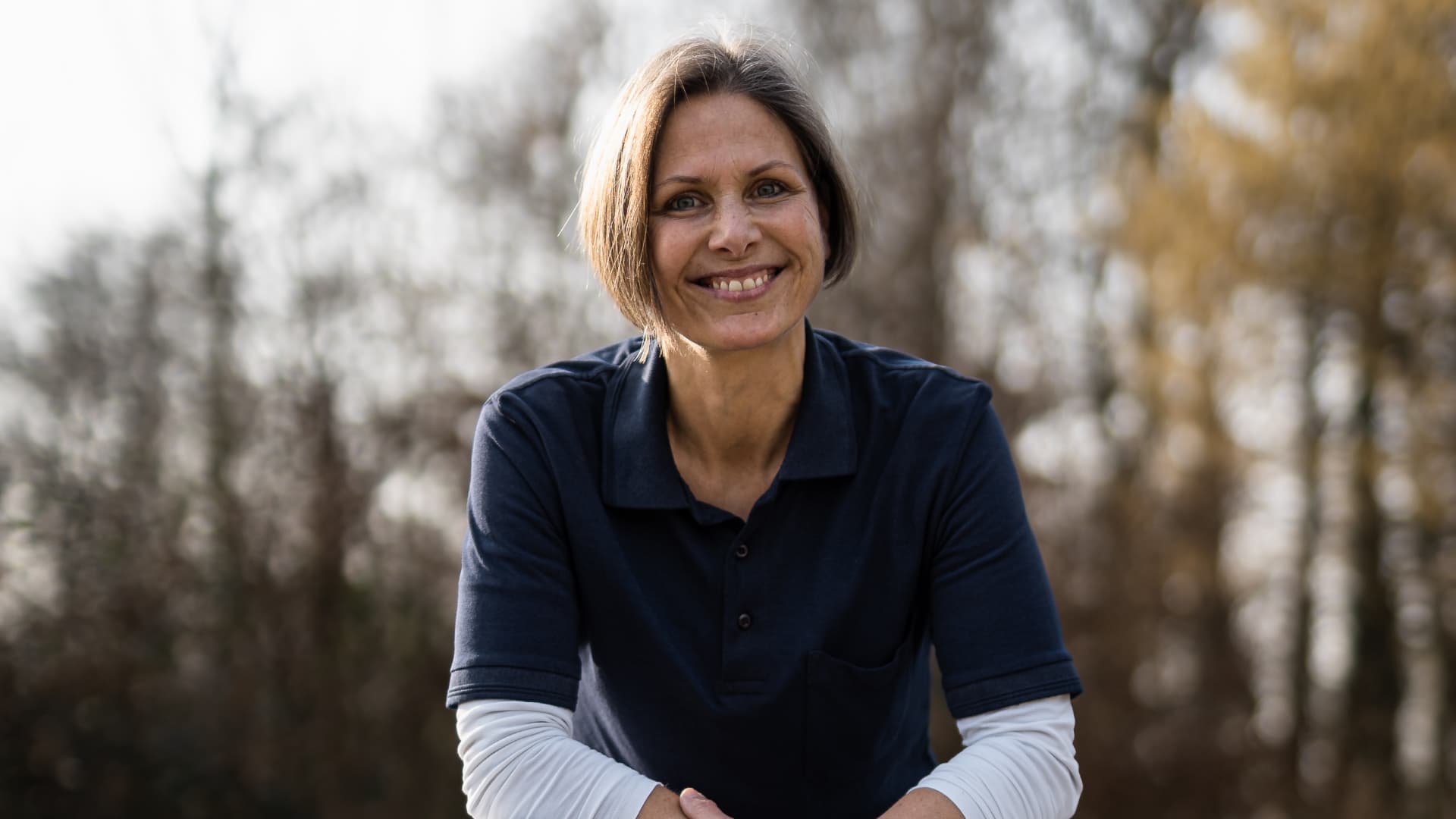 SPORTS THERAPIST AND RUNNER:
"OUR GOAL IS TO HELP PATIENTS REGAIN SOME QUALITY OF LIFE"
For 22 years, Gabi Böhle has been involved in the rehabilitation of neurologically impaired patients. As a sports therapist, she leads group therapy measures at St. Mauritius Therapy Clinic in Meerbusch. Her patients suffer from neurological diseases and are recovering from strokes or traumatic brain injuries, for example. "First and foremost, the aim is to reintroduce those affected to everyday movements," explains the 52-year-old. A portrait of a sports therapist who not only stands on her feet all day but is on the move in her free time as well – whether on land or on the water.
Gabi Böhle reaches for the backrest of the leg extension machine. One of her patients has just sat down. The sports therapist adjusts the training device, always individually. Always depending on the patient's height. For ten rehab patients at St. Mauritius Therapy Clinic in Meerbusch the first group therapy session of the day is about to begin. Strength training is on the agenda. "The goal of the therapy sessions is to help patients regain a sense of their bodies," Gabi explains.
All participants in the sports therapy sessions have neurological impairments, i.e., they suffer from diseases of the nervous system and the muscles. Some are recovering from a stroke or a traumatic brain injury. Others have nerve diseases such as multiple sclerosis or Parkinson's. As diverse as the clinical pictures are, the recovery process is equally individual. "Those affected cannot be compared with each other – even if they have the same diagnosis and the same age," says Gabi.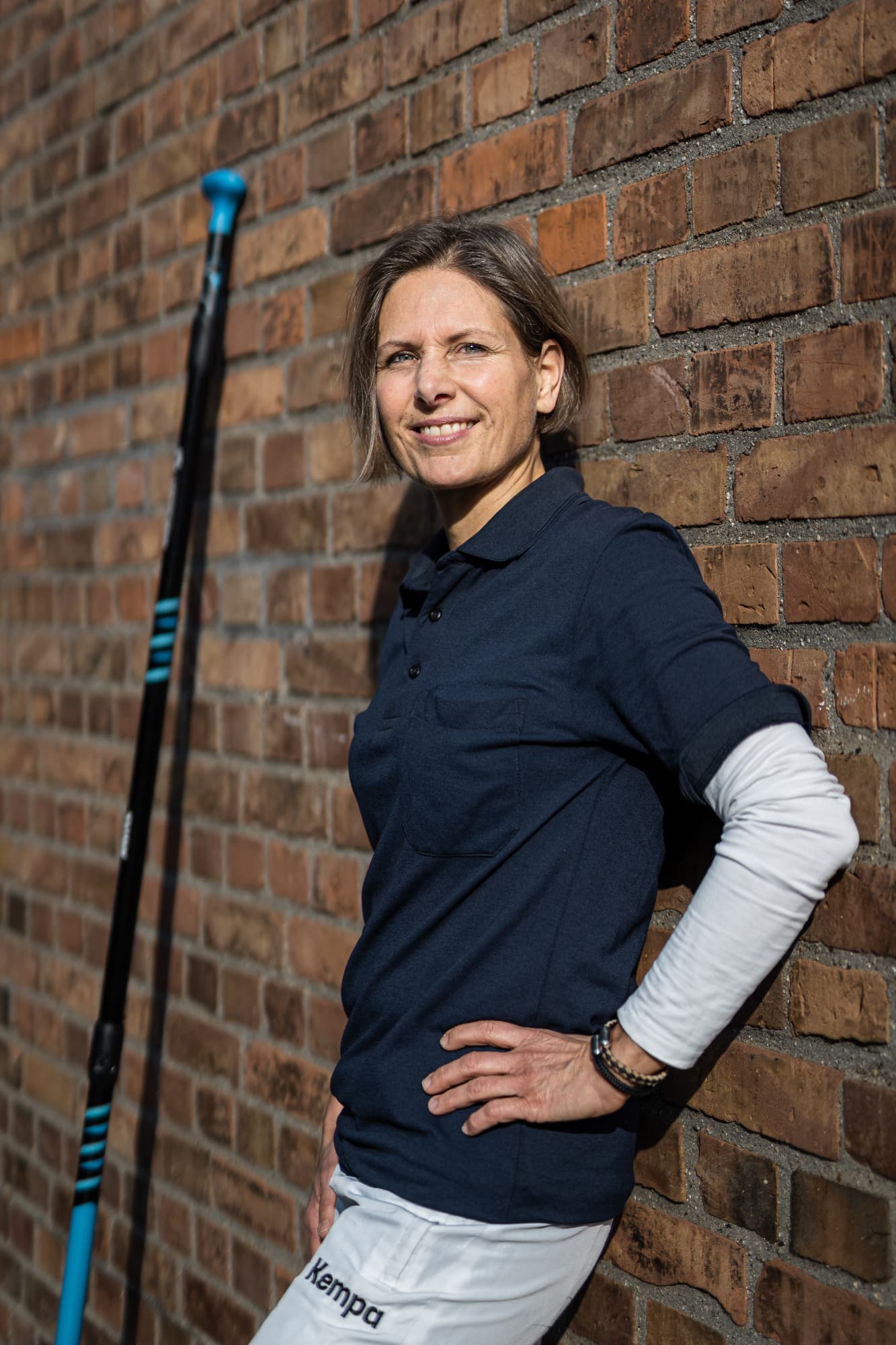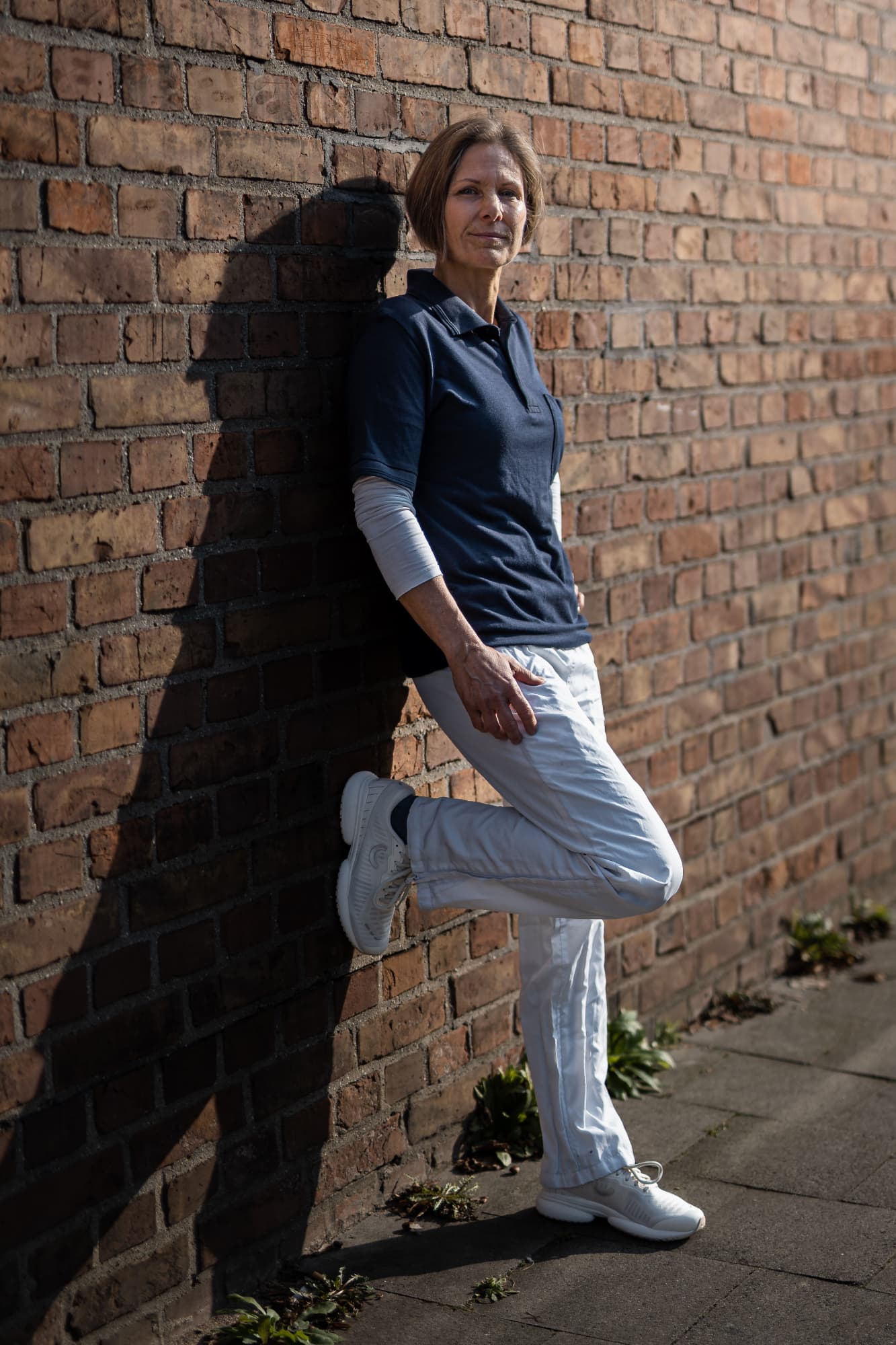 The therapist explains how important group therapy is, despite the individuality, because of the social interaction. "Neurological diseases often put a strain on the mind as well as on the body. Knowing that rehab doesn't have to be endured alone can be incredibly helpful." For this reason, the sports therapist is in demand throughout the day, not only as a trainer and motivator, but especially as a contact and reference person.
Gabi accompanies her patients throughout their rehab stay at the clinic. Depending on the severity of the impairment and on the individual recovery progress, patients stay for about three weeks. And longer. "In order to be able to ensure the best possible recovery, the patients are cared for and treated holistically," Gabi explains. To this end, they each get an individual rehab plan. In addition to the exercise therapies led by the sports therapists, those affected also receive treatment in speech therapy, neuropsychology, occupational therapy, and physiotherapy.
"IDEALLY, OUR PATIENTS LEAVE THE CLINIC ON THEIR OWN TWO FEET"
Neurological impairments of the nervous system can have a direct impact on the patients' mobility. Most of them can no longer use their muscles in a targeted manner – and become less mobile as a result. "Many are in wheelchairs when they start therapy. It's great to see them leave the clinic on their own two feet at the end of their rehab," says Gabi, adding that it feels great to be able to help people who need this kind of support.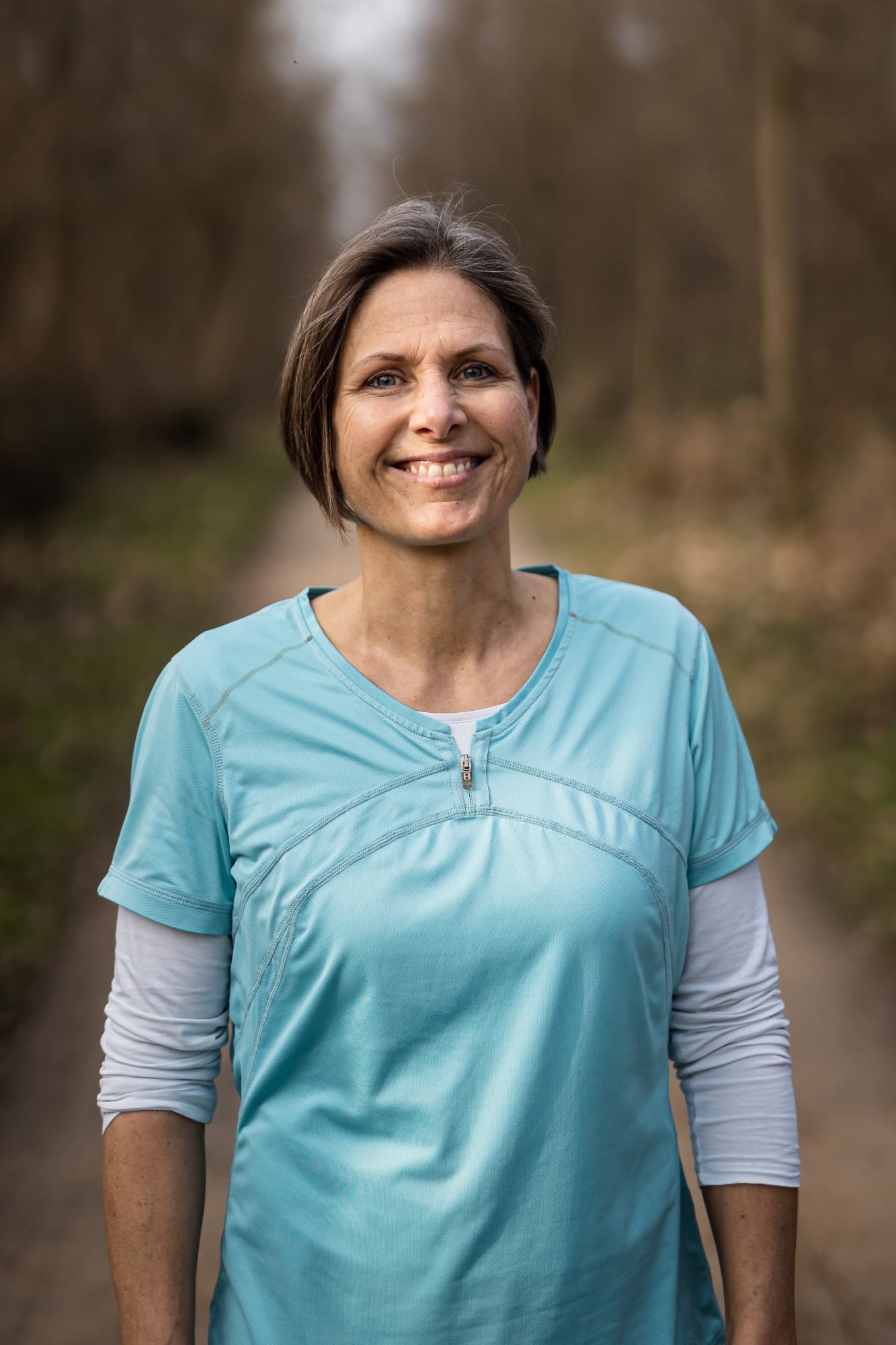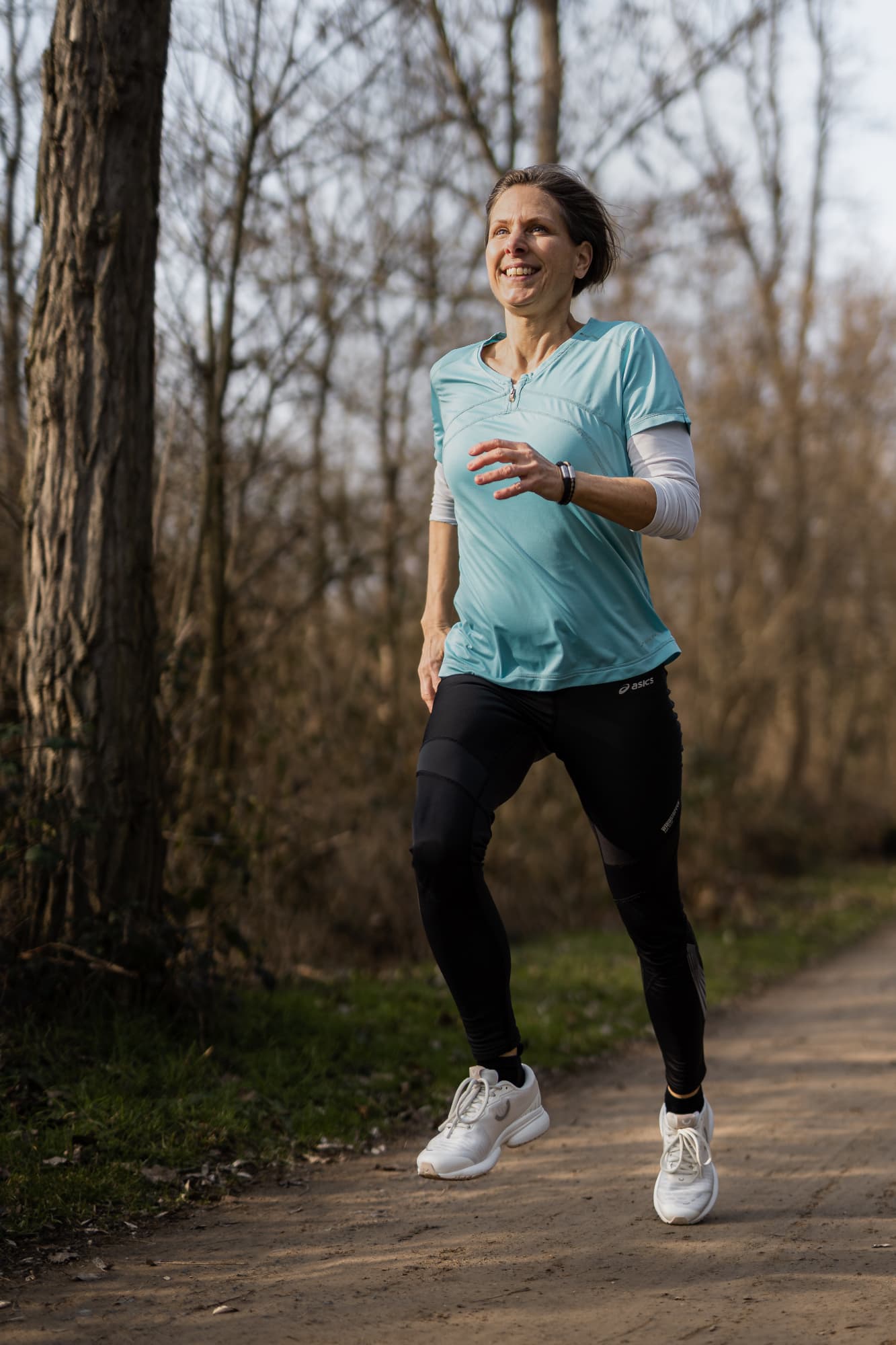 On the other hand, she says, cases with little prospect of recovery are particularly stressful. Sometimes the damage suffered is too severe, and a full recovery is not possible. "In the case of particularly severe illnesses, the main goal is to alleviate the symptoms and to slow down the progression of the diseases," Gabi explains. To achieve this, she and her colleagues work hard every day.

During the sports therapy sessions, they are constantly on their feet, rushing from patient to patient during the strength training circuit, joining in the walking during the endurance sessions, or working from the edge of the pool as exercise instructors during the aqua training. And Gabi's body feels it, too. The therapist realized early on how important comfortable sports shoes are for her work. "There's no question about it, in my job I need shoes with a lot of cushioning."
GET RELIEF,
WHENEVER YOU NEED IT
"I'm on my feet throughout the workday, so well-cushioned shoes are a must," says sports therapist Gabi Böhle. Thanks to our patented U-TECH™ technology, the U-TECH White Nevos reduces stress on the knee and Achilles tendon by up to 10% – and ensures less muscle fatigue. In any situation where you're on your feet a lot. Experience the U-TECH White Nevos.
During her workday, Gabi not only covers thousands of steps, but is also exposed to other physical stress. Since many patients have limited mobility, they need help moving from the wheelchair to the exercise equipment and back. That requires a lot of strength. "There are days that I feel after work, as soon as my body has wound down a bit," she tells us.
Not only then, but especially on days like that, Gabi still tries to get out. Being outside, she immediately notices how the fresh air helps her clear her head.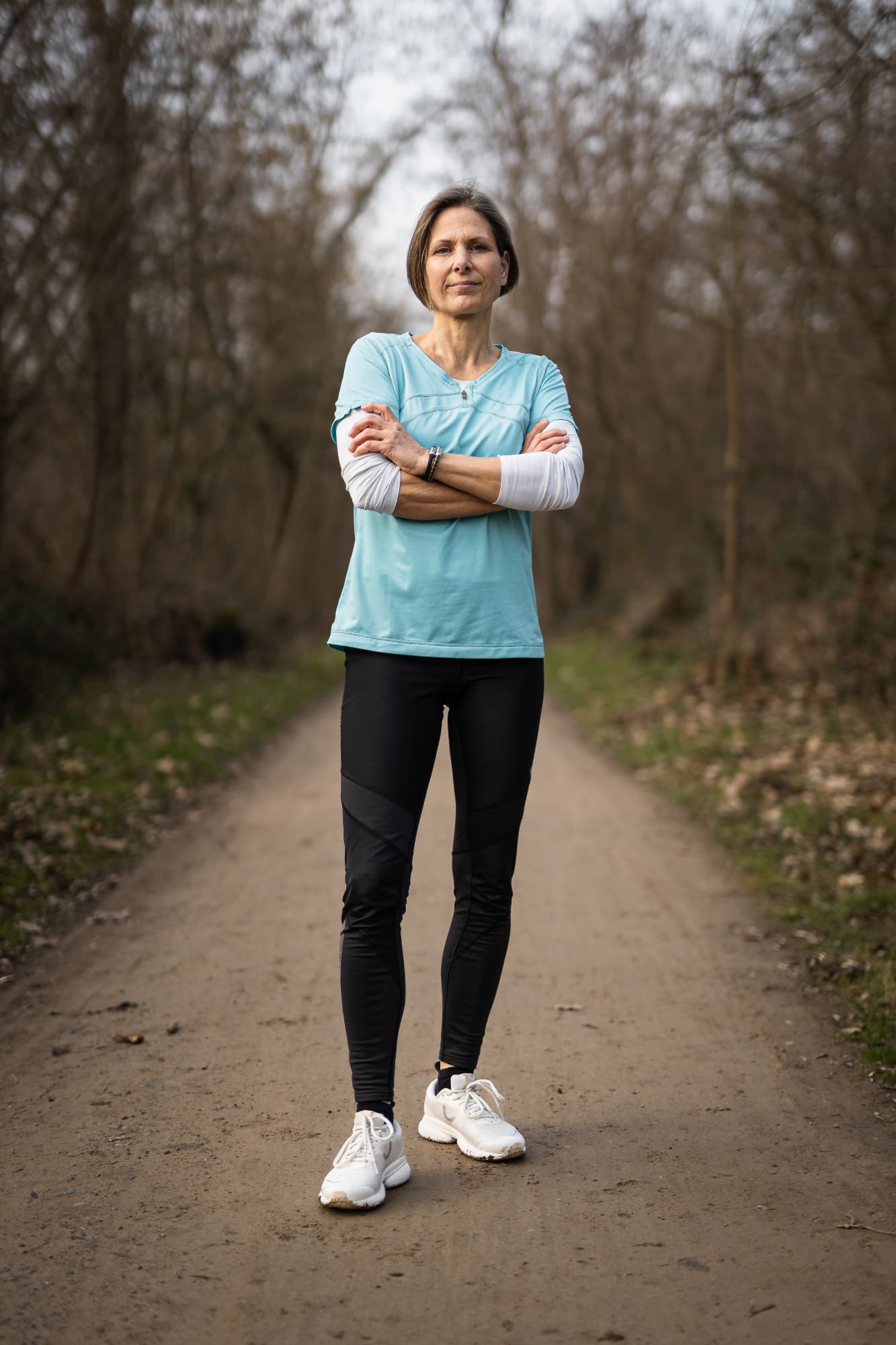 It's no surprise that her two favorite sports are primarily happening out of doors. "Exercising outside is simply more fun – at best, of course, when the sun is shining," Gabi says, laughing.
When it comes to running, she prefers the forests and parks in and around Neuss over the tartan track. Her second passion also takes place in the middle of nature. Gabi has been doing stand-up paddling for two years, mostly together with her partner: "I think it's great to be on the water and experience new places from a completely different perspective."
But the 52-year-old can also relax perfectly away from sports. She spends as much time as possible with her two children. In the few quiet minutes she has just for herself, Gabi likes to pick up a book. Letting her mind wander and immersing herself in the written pages – for the sports therapist, this is exactly what she needs to recharge her batteries and be there for her patients again with full energy.
CHAPTER 1: MEET DANIELA,
TRIATHLETE AND TRAUMA SURGEON
Get to know Daniela, triathlete and trauma surgeon. Discover chapter 1 now.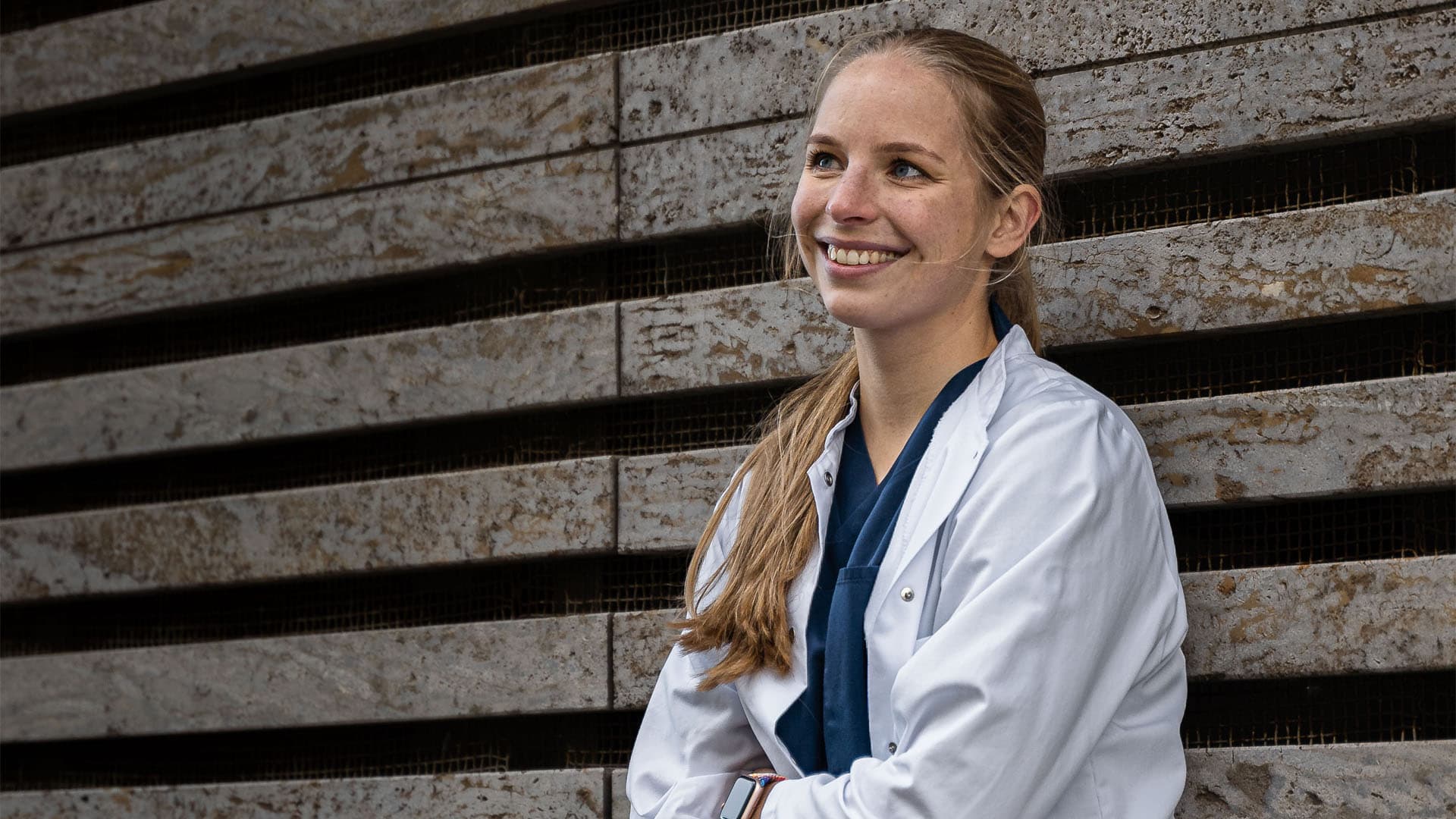 RESEARCH AND DEVELOPMENT:
SCIENTIFICALLY VALIDATED TECHNOLOGIES
Almost 100 % of our technology is derived from scientific findings and biomechanical research. Prof. Dr. Gert-Peter Brüggemann, head of the Institute for Biomechanics and Orthopedics at the German Sports University Cologne for decades, is largely responsible for this. Over the past 25 years, he has been part of numerous innovative running shoe developments – and thus a sought-after expert among the giants of the industry.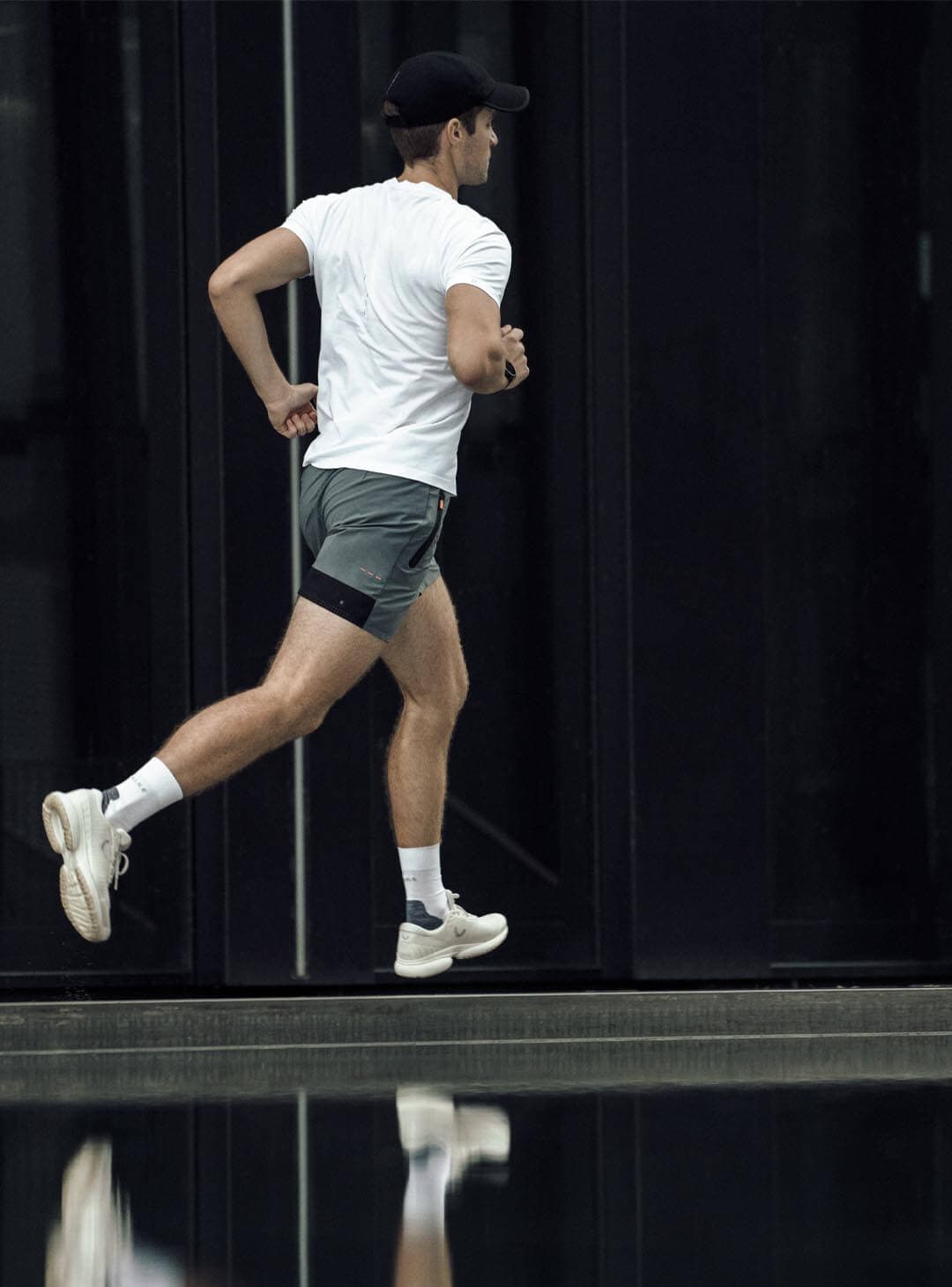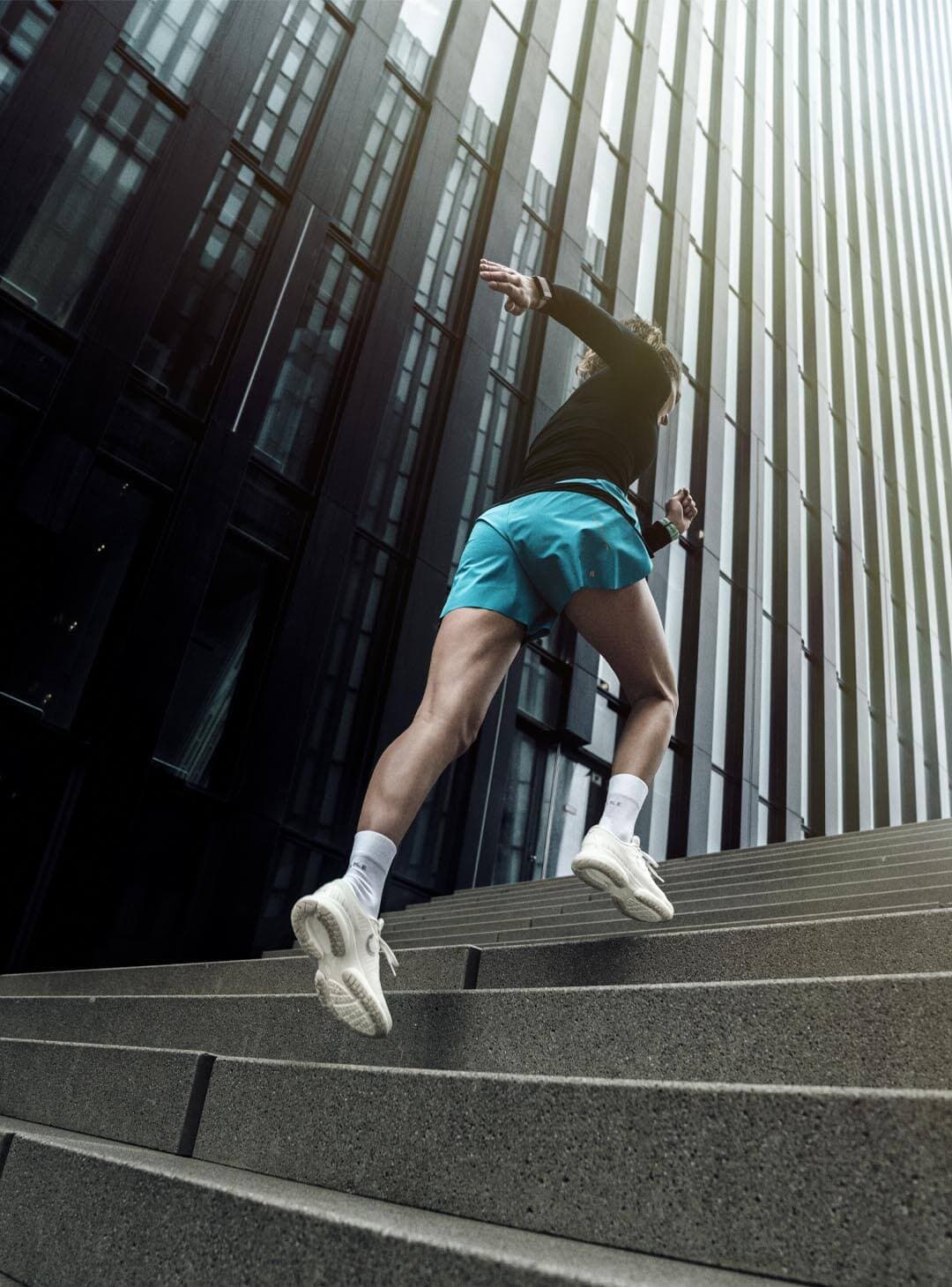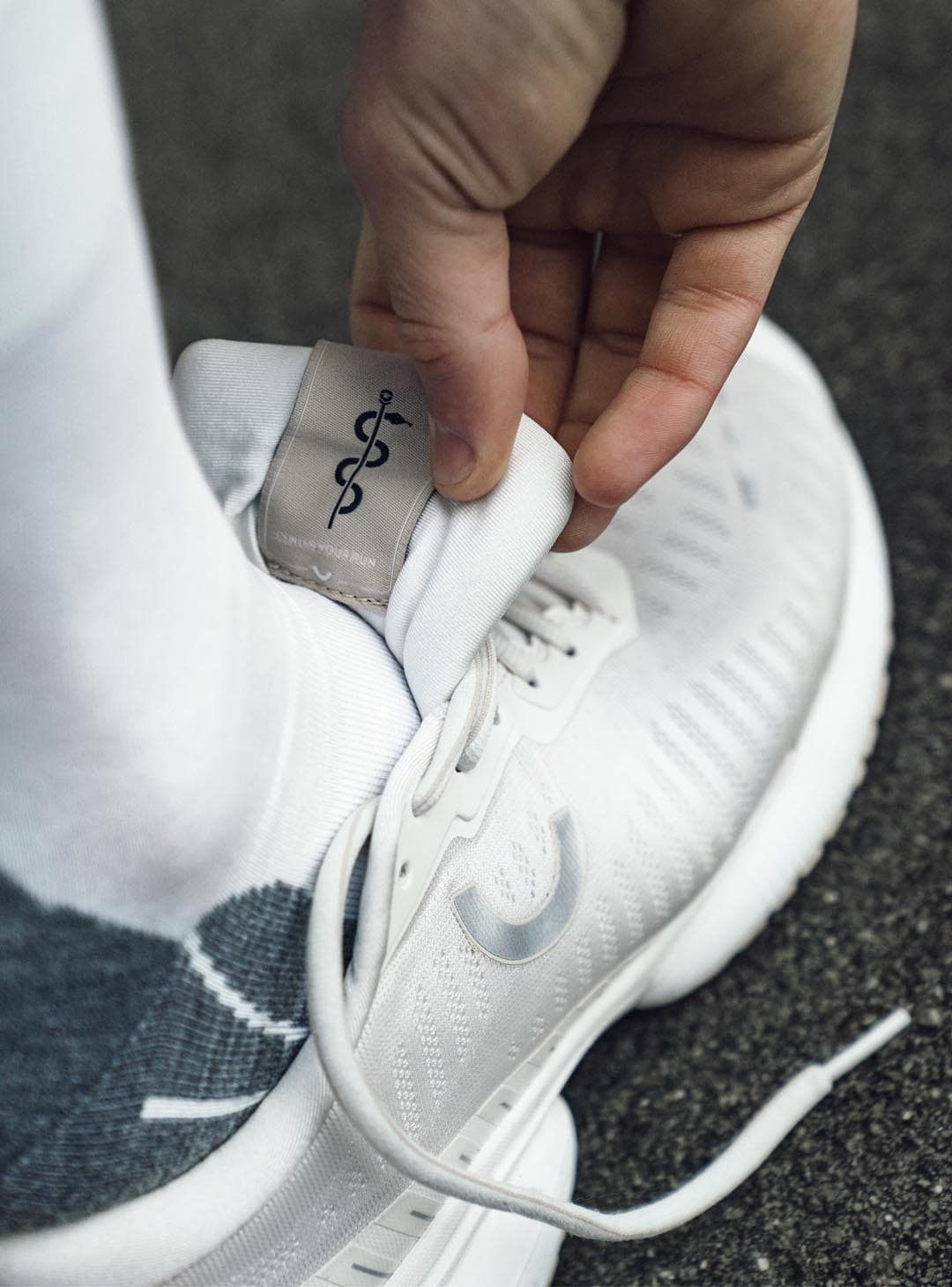 NEVER RUN OUT OF
NEWS
Discover all True Motion stories – and be the first to hear about new products, promotions and events. Simply, center your run!
NEVER RUN OUT OF
NEWS
Discover all True Motion stories – and be the first to hear about new products, promotions and events. Simply, center your run!








NEVER RUN OUT OF NEWS
Discover all True Motion stories – and be the first to hear about new products, promotions and events. Simply, center your run!
FOLLOW US © 2023 True Motion Running GmbH