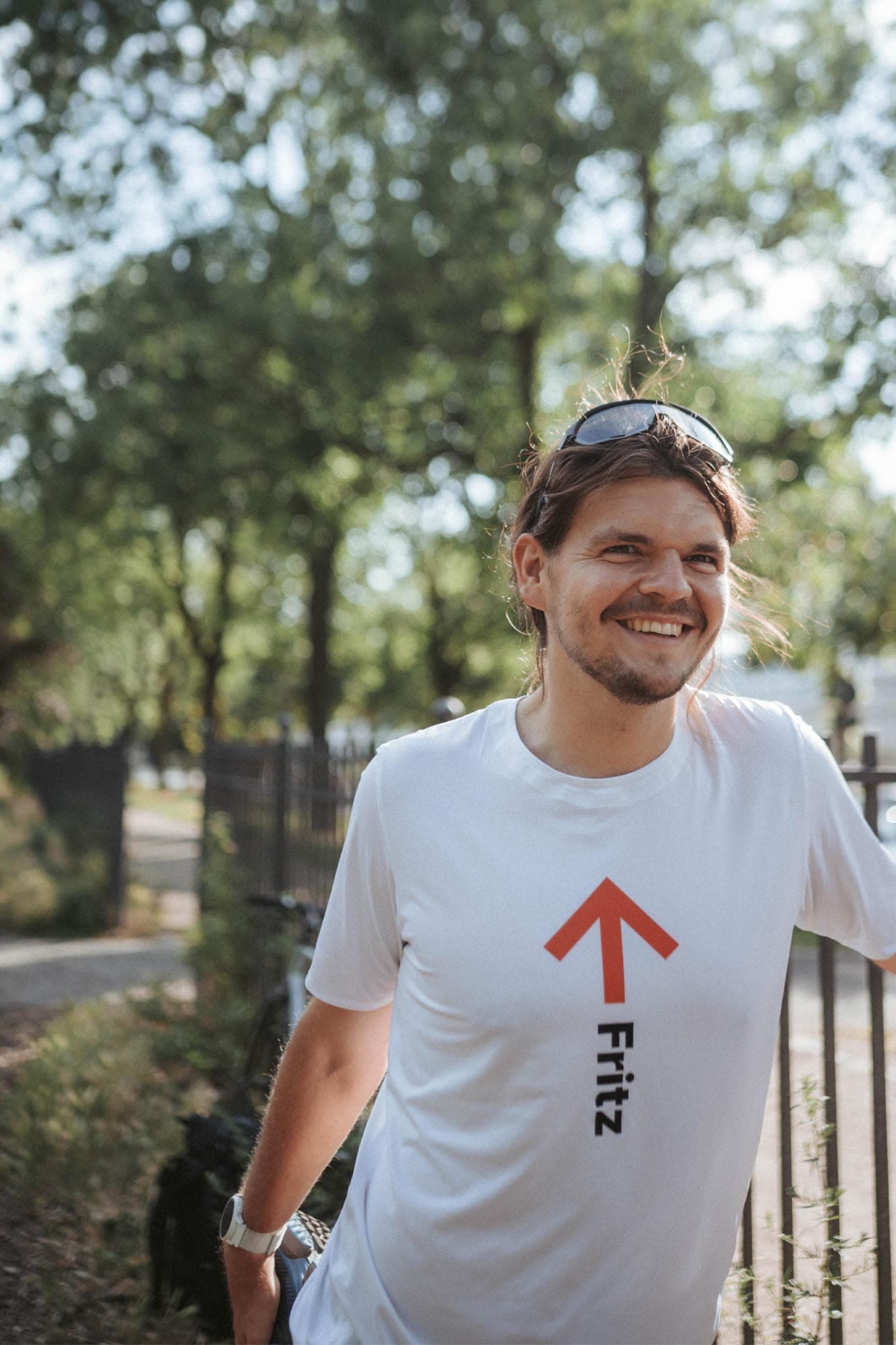 ABOUT 11,000KM THROUGH AFRICA:
"I TRY TO TAKE THINGS NOT TOO SERIOUSLY"
When telling others about my job and my project to run from Cairo to Cape Town, I often find it is a conversation killer rather than a great opening. For many people it is simply hard to relate to such an endeavor. So let me try and break the ice a little.
I started preparing for this adventure in February. Returning from a 10,000 km cycling trip across Africa, I found it very hard to simply go back to a "normal" job. At the same time, I was overwhelmed by the negative expectations people had regarding my experiences. So, I decided to put an idea into action that a South African friend had given me during my bike trip: I want to do everything I can to become the fastest human ever to run from Cairo to Cape Town. Using this world record attempt as a platform, I want to show others how great people in general and Africans in particular are.

Running imposes a different level of stress on my body than cycling, and I knew I had to prepare. After I had done almost no running for over a year, I also knew I needed to be careful not to get injured. Thirdly, I knew there was no off-the-shelf training plan that would set me up for running 60 km every day.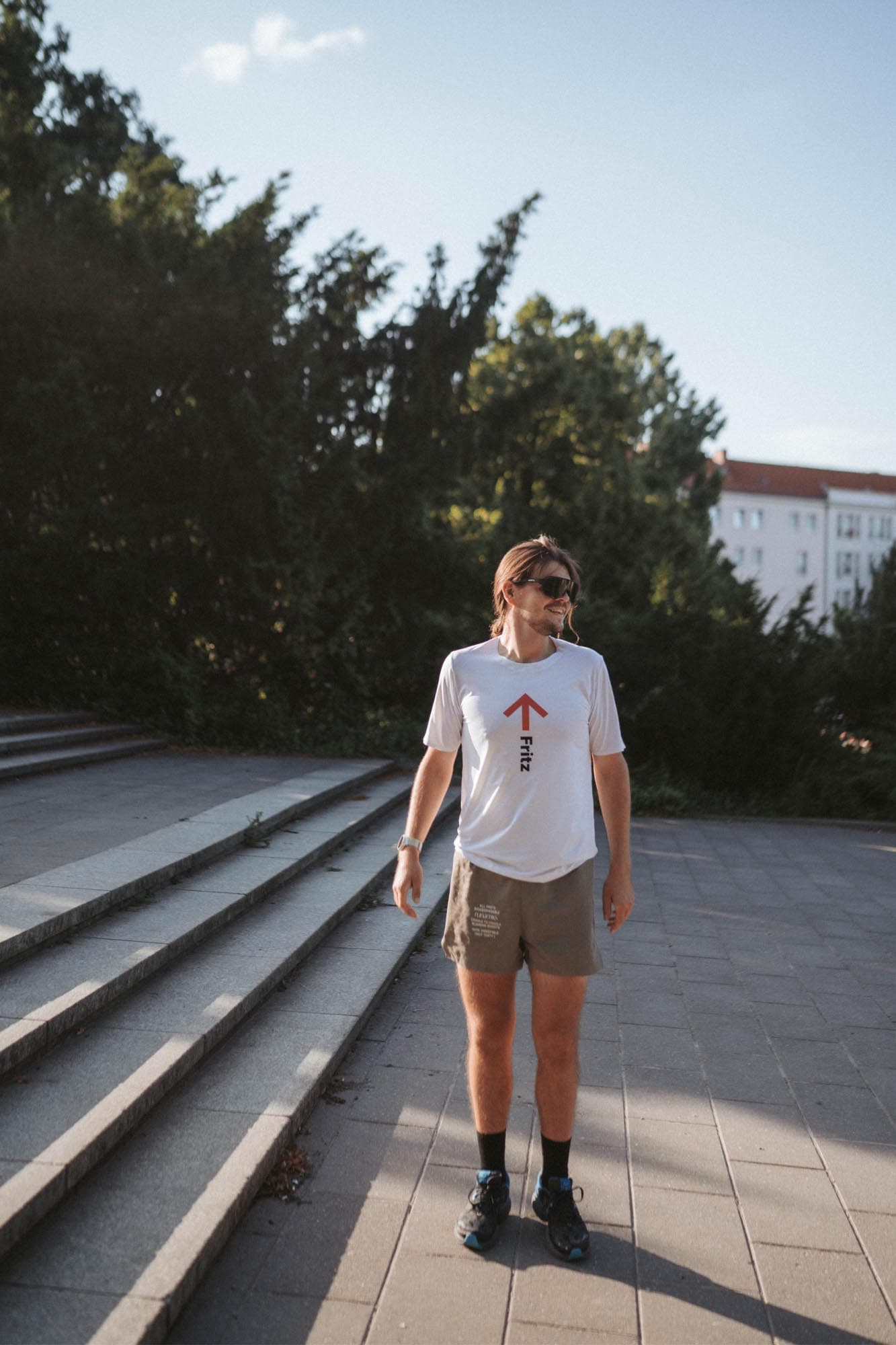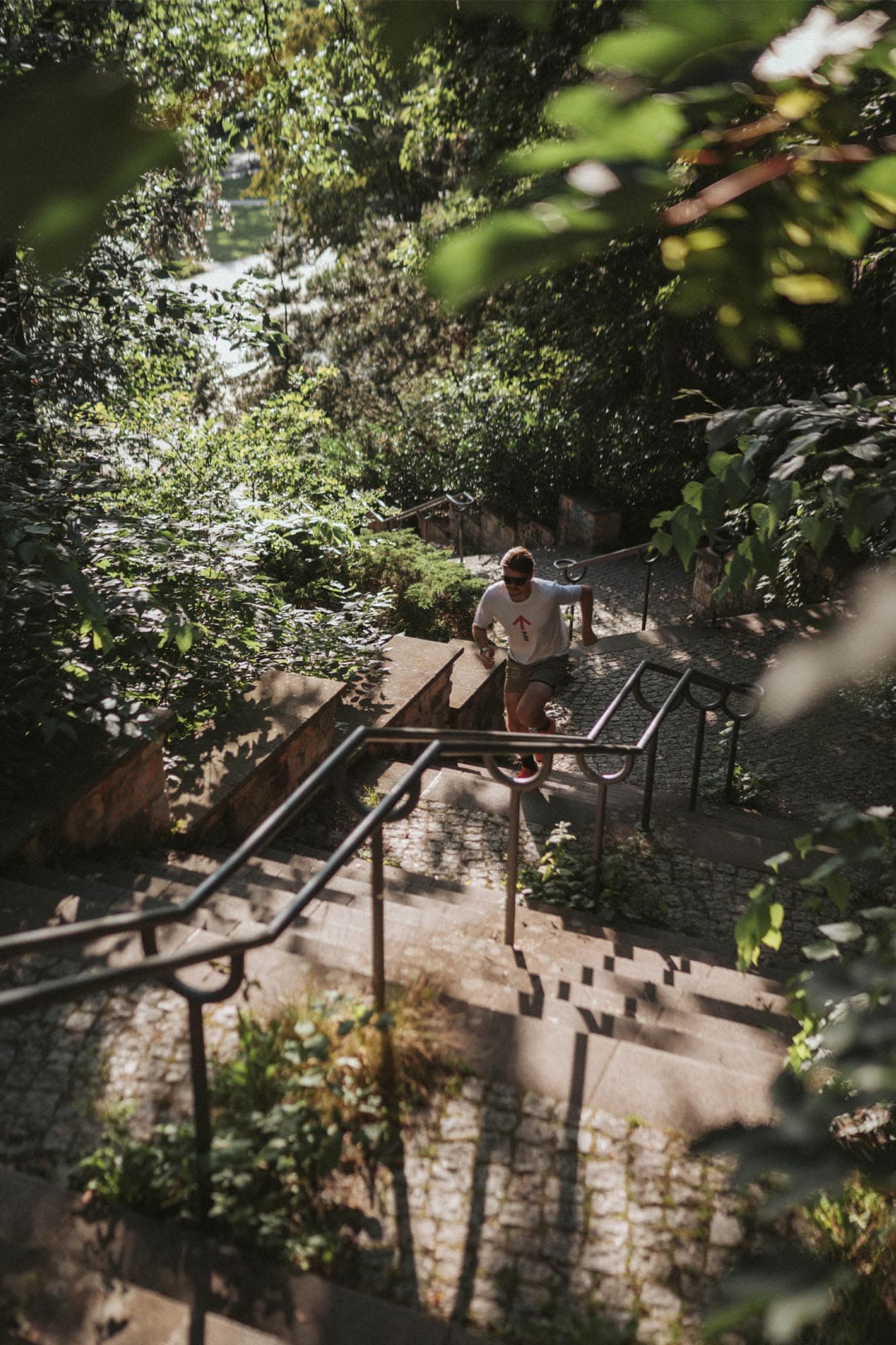 So, I took what I had, and with the help of my coaches Flo and Andi created a simple training routine based on the following ideas: we slowly increased the amount of running to get my body used to the load, we added cycling to build the necessary endurance and we used strength training so I can maintain a natural running form and minimize the impact on my joints during long runs.
"I EXPECT THE BEGINNING TO BE THE TOUGHEST PART"
With little more than two months left, my weekly training volume is more than 20 hours. I often train twice per day, running and cycling the roads in and around Berlin to prepare my body as well as possible. Being prepared does not mean being at peak performance as for a normal competition. Being prepared means that I am fit enough to make it through the first weeks without injuries and illnesses. I must leave the rest to time and my body's ability to adapt to its new everyday life of running 60 km per day.

Therefore, I expect the beginning to be the toughest part of this adventure. Once I manage to settle into a rhythm and build a routine, I hope my life on the road will become less demanding.

My mindset will be crucial to get me to this point and eventually across the "finish line". So first, I don't even think of it as a race or a competition. In a race you push through the pain trying to cross the line to make it end as soon as possible. You don't accept but you fight the pain. This won't work on a 200-day journey. If I didn't embrace the process but was just thinking about its end, I wouldn't even need to start. Of course, there will be a lot of hardship and discomfort in this endeavor, but I cannot run from it. The only chance I have is acceptance.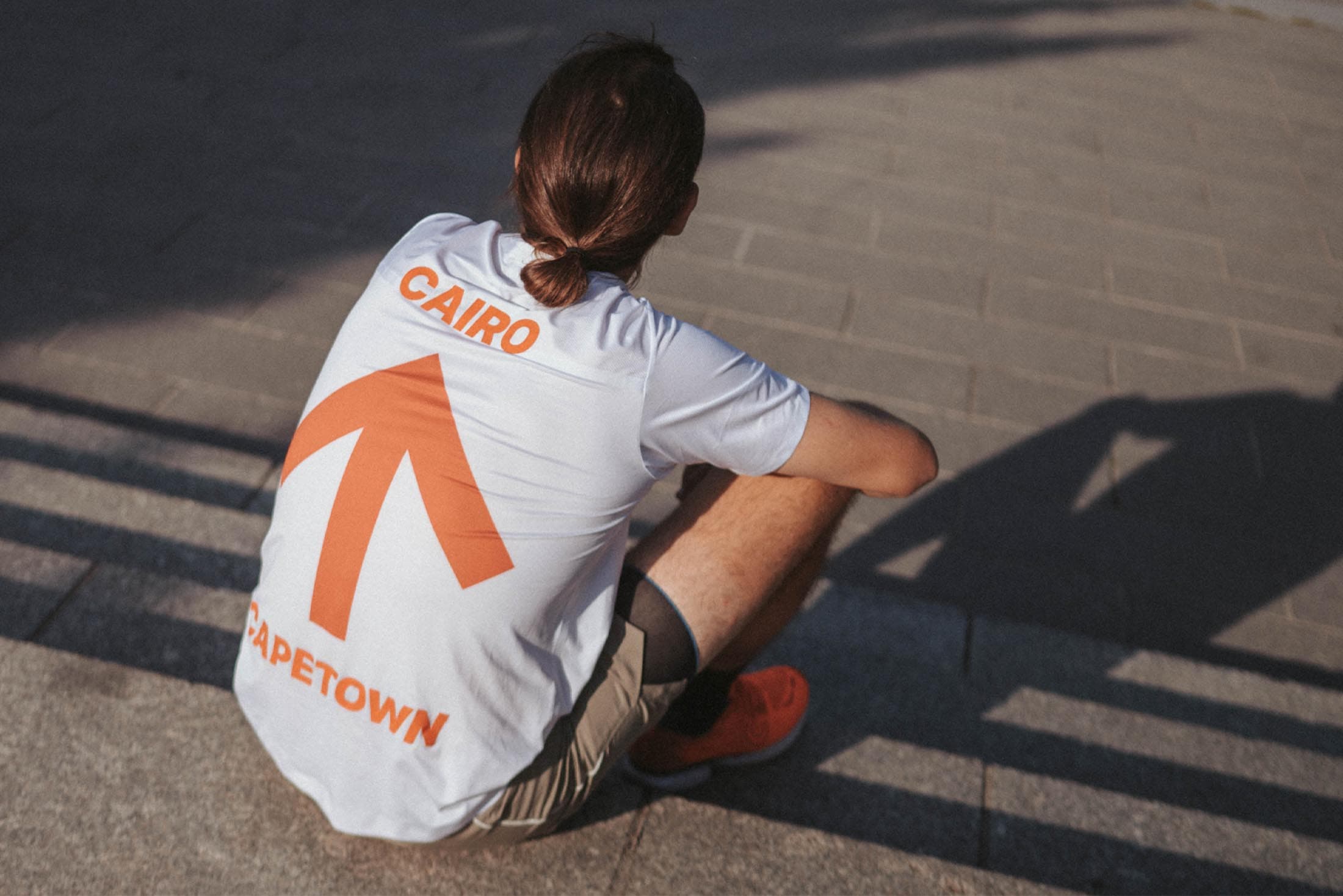 Unfortunately, we were not born and raised with such a mindset and applying it is much harder than understanding it. So, I consciously train without ear buds to deal with the thoughts that come up rather than distracting myself from them. I practice Vipassana meditation observing my sensations trying to remain equanimous toward pleasant and unpleasant ones alike. I sleep eight to nine hours every day which not only helps my muscles recover but also supports my emotion control.

Most importantly, I try to take things not too seriously. I'm attempting something I have never done before. It can work and it can equally go wrong. If I make it across the African continent on foot, that's great. If I manage to share this story with thousands of people and initiate some positive change within them, that's wonderful.

If not, life will go on.

The sun will still rise the next day, clocks will keep on ticking, a bag of rice will tip over, and I will find a path forward. Actively reminding me of this truth helps me detach from all the worries which can otherwise easily consume us.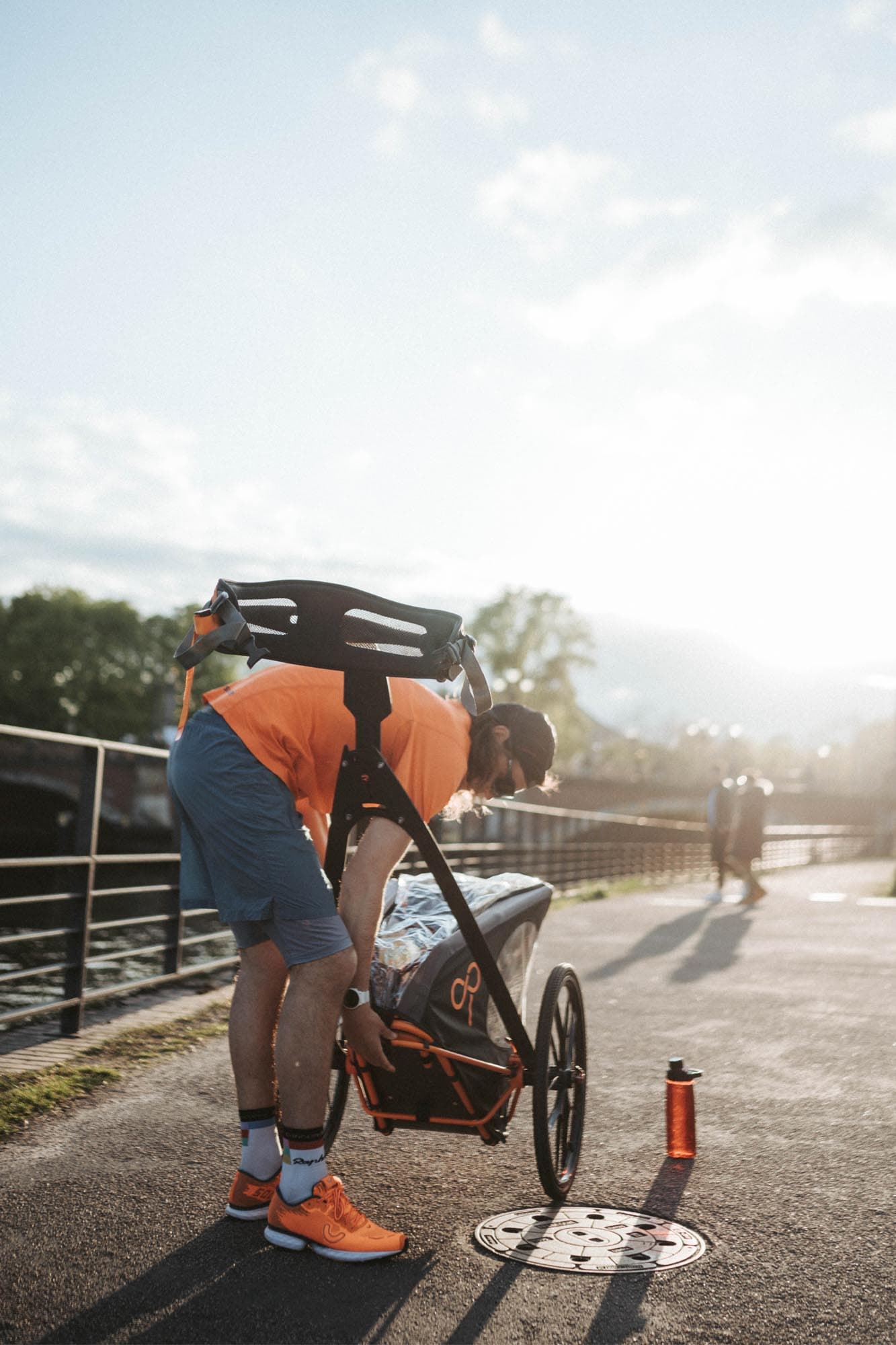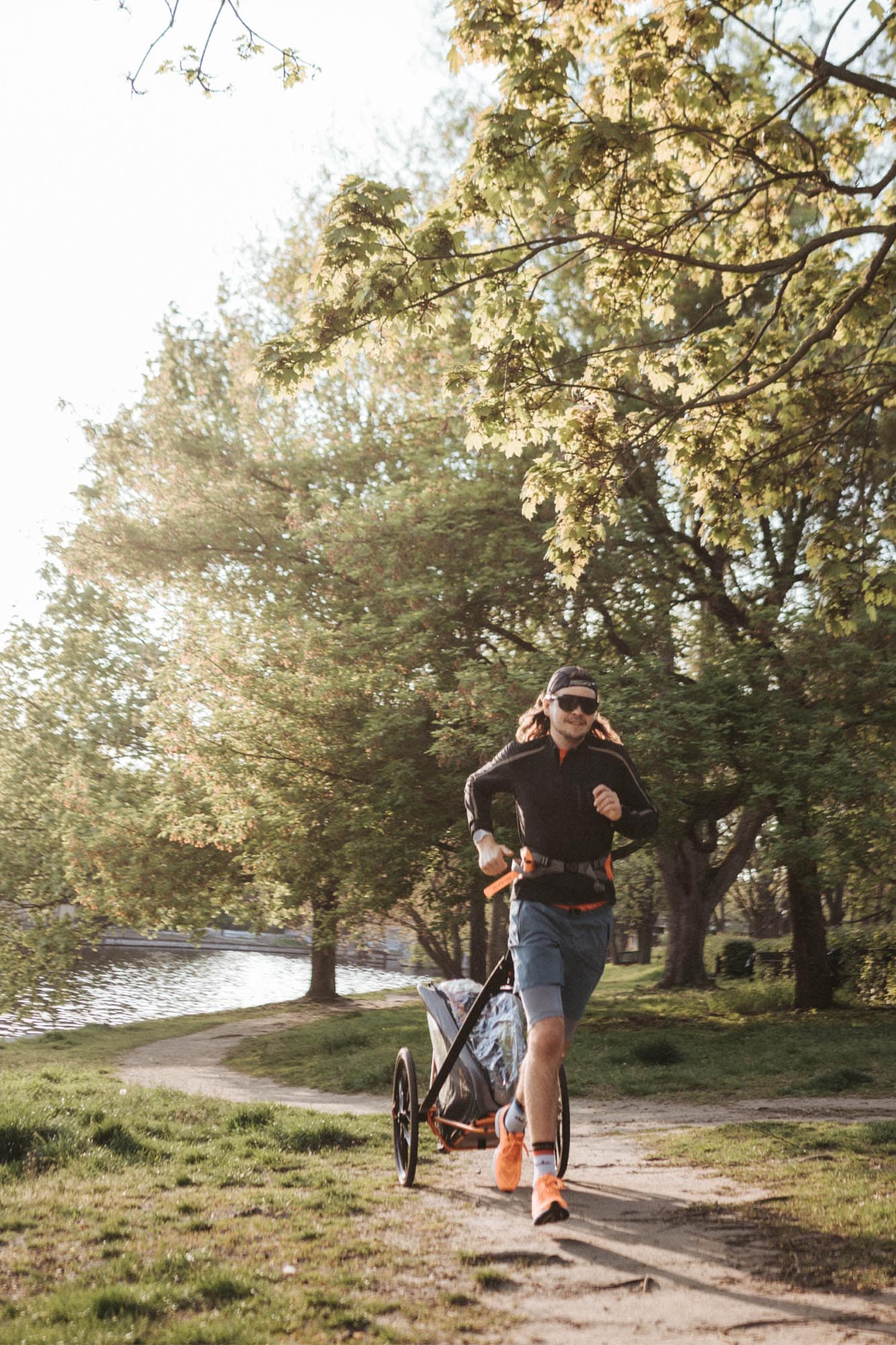 "THIS IS WHAT I WANT TO SHARE"
Whenever there is time left, I sit in front of my laptop planning and organizing this project. I constantly sell the opportunity to become part of the story to organizations and people. It feels like yet another endurance sport that I practice. Finding potential partners, identifying the right people to contact, sending emails, making calls, following up. In that sense, my job is no different than many other office jobs.

It is not my favorite part of this life but one I can handle well enough. What is truly counterintuitive for me is to publicly share what I do. I've always thought that my actions are ordinary. I've done things that felt intuitive. Now I must take a view from the outside and communicate, identifying stories and narratives others are interested in or – ideally – benefit from. I must grow accustomed to people who don't know me personally viewing and judging my actions and thoughts.

I'm facing challenges during my preparation, and I will face so many more throughout this adventure. However, the positive outcomes, the upsides and opportunities, the doors that will eventually open in the course of this endeavor are motivating me every day. Each day will bring uncertainty, excitement, and unexpected experiences. This beauty is what I focus on and keep visualizing. It is what I want to share and get across to everyone following my journey.

Make sure to follow me and True Motion on this adventure. See for yourself if the preparation was worth it, how far I can run and how well I can deal with the challenges ahead. I'm sure you'll find plenty of opportunities to remind me of my own words. I'm equally sure you'll find plenty of inspiration to explore the unknown and realize that people are great!
BE IN YOUR ELEMENT!
U-TECH NEVOS ELEMENTS NEXT GEN
By night. And by day. When the world hushes to a whisper and we feel the thrill of endless possibilities. When we start at our front door, running through streets and woods. When summer blend into fall, when we run through water and jump above sticks and stones, when exploring new ways. No matter what. Then we run wherever and whenever we want. Meet the new U-TECH Nevos Elements next gen. 
RESEARCH AND DEVELOPMENT:
SCIENTIFICALLY VALIDATED TECHNOLOGIES
Almost 100 % of our technology is derived from scientific findings and biomechanical research. Prof. Dr. Gert-Peter Brüggemann, head of the Institute for Biomechanics and Orthopedics at the German Sports University Cologne for decades, is largely responsible for this. Over the past 25 years, he has been part of numerous innovative running shoe developments – and thus a sought-after expert among the giants of the industry.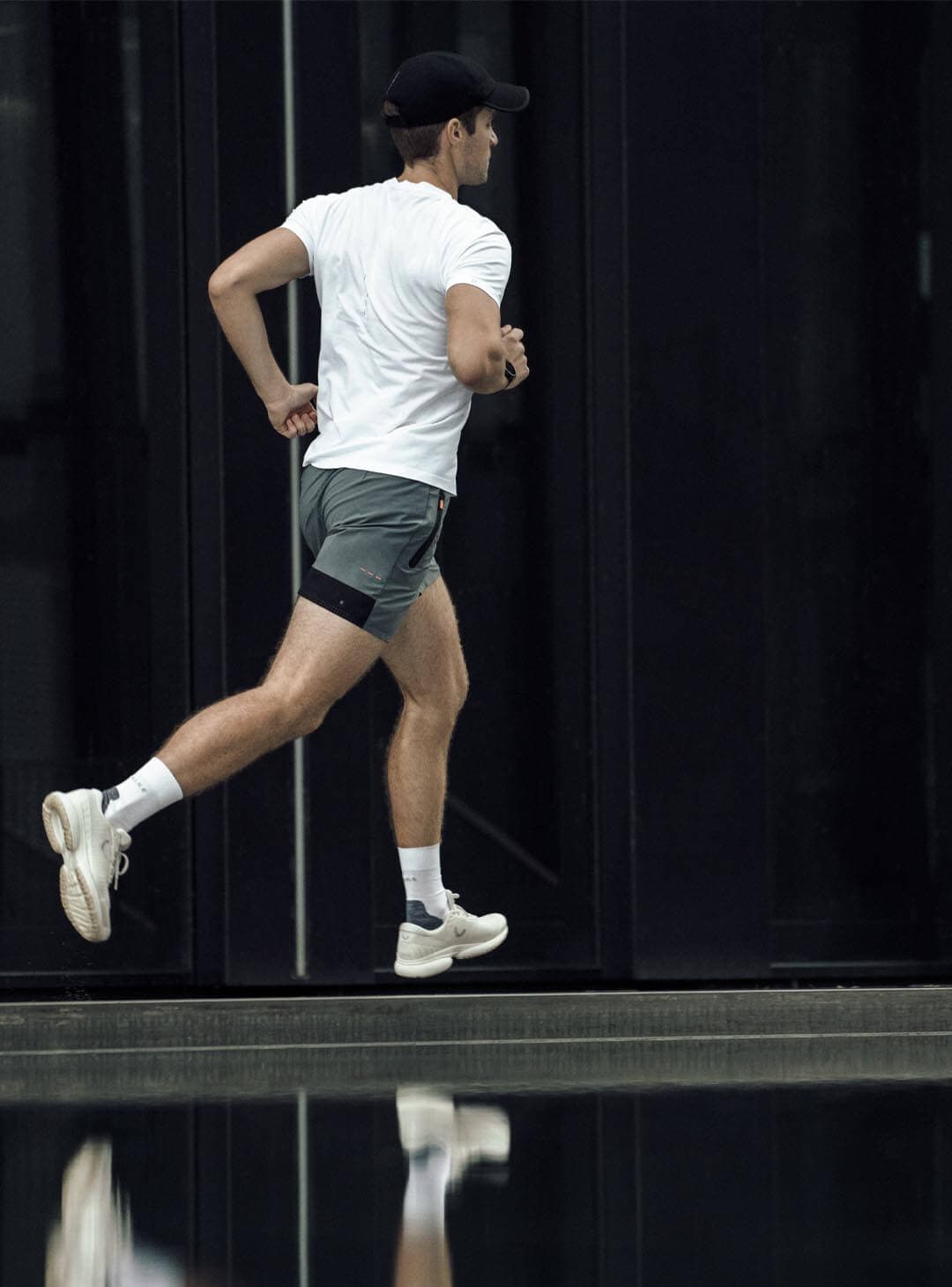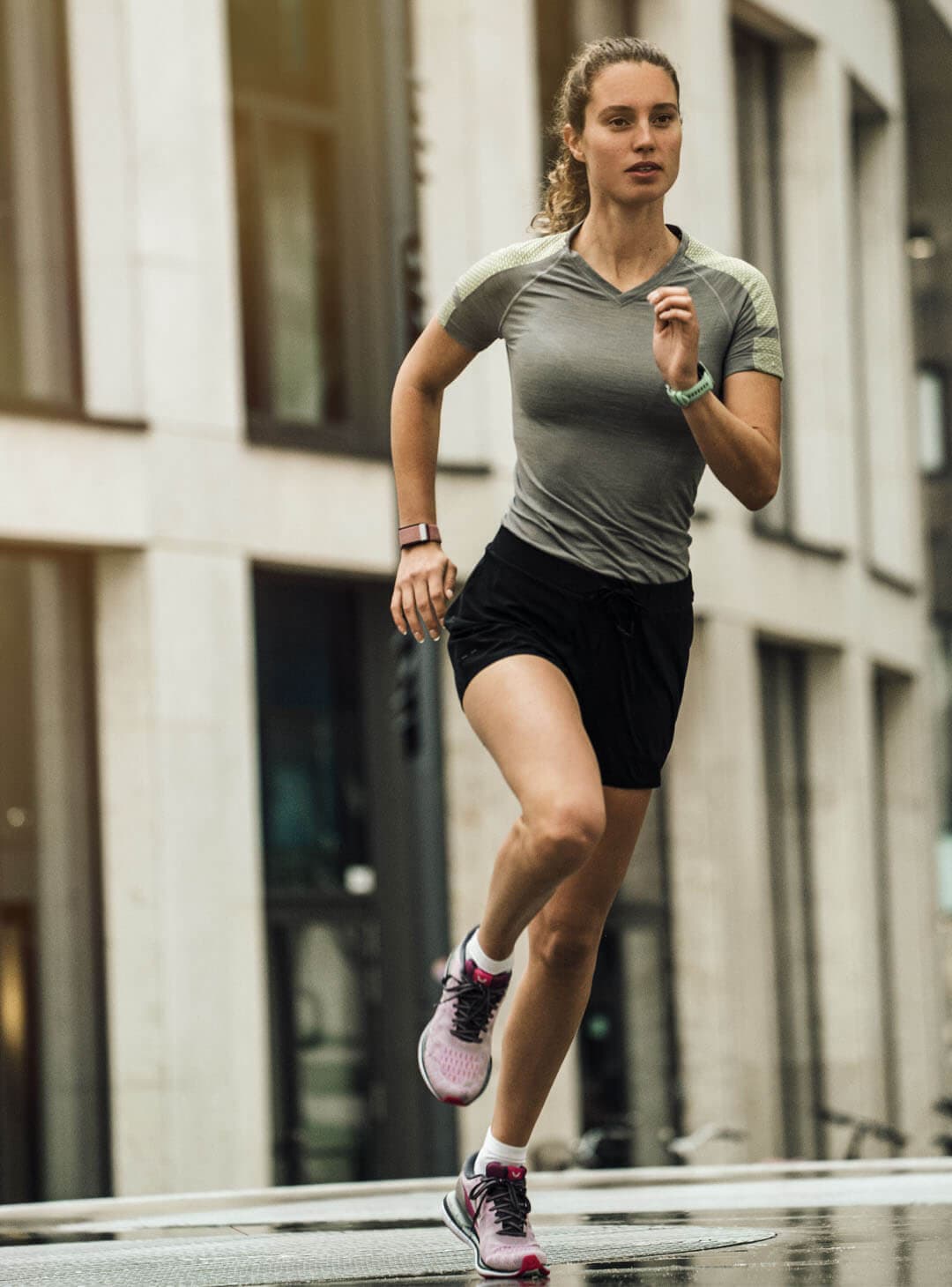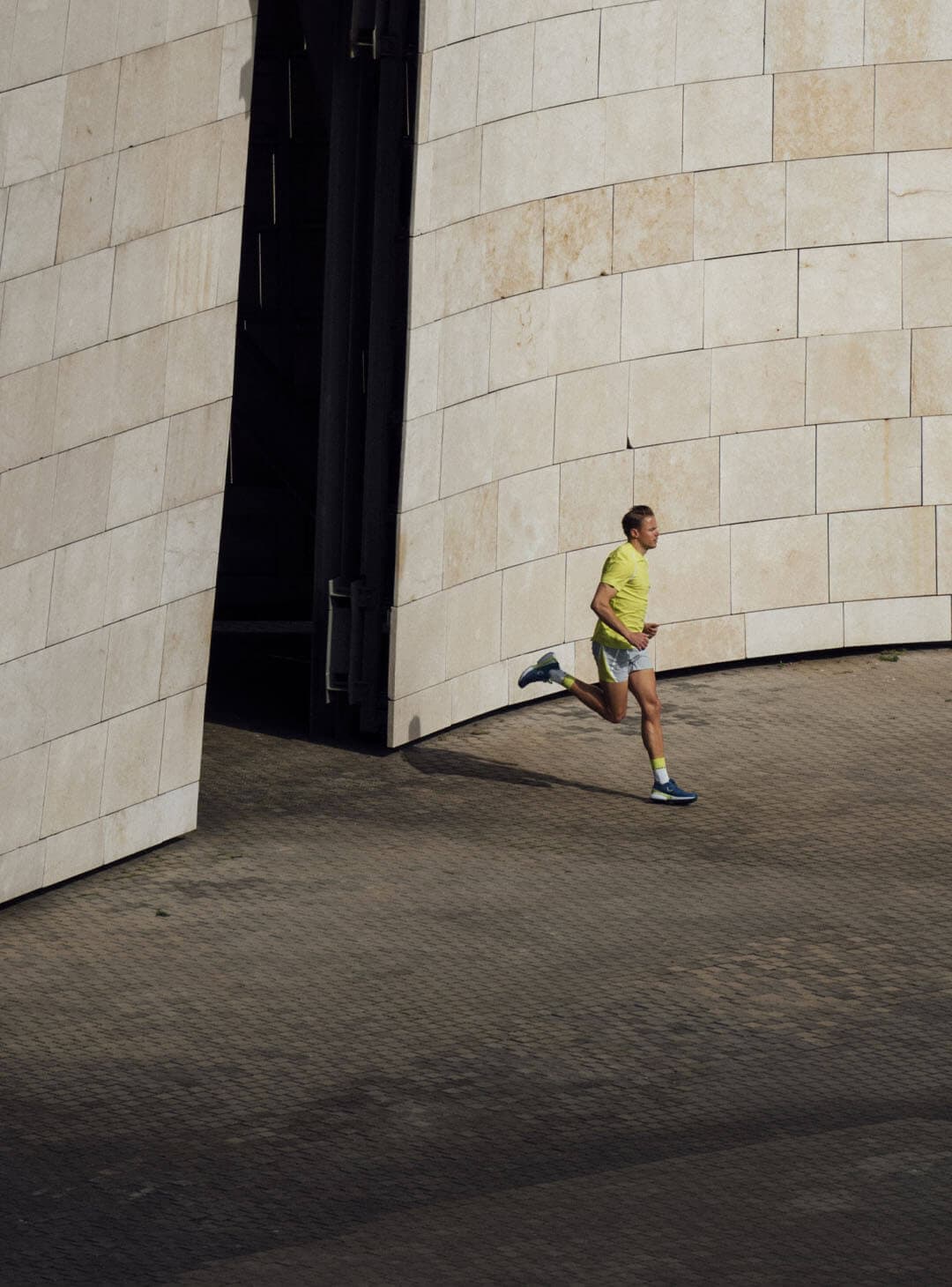 NEVER RUN OUT OF
NEWS
Discover all True Motion stories – and be the first to hear about new products, promotions and events. Simply, center your run!
NEVER RUN OUT OF
NEWS
Discover all True Motion stories – and be the first to hear about new products, promotions and events. Simply, center your run!








NEVER RUN OUT OF NEWS
Discover all True Motion stories – and be the first to hear about new products, promotions and events. Simply, center your run!
FOLLOW US © 2023 True Motion Running GmbH