 Photos: Felix Sonnenschein
ON A FIVE-DAY ULTRAMARATHON THROUGH THE JORDANIAN DESERT:
"IT WAS BRUTAL"
My name is Felix Sonnenschein. I am 35 years old. And two weeks ago, I ran through the Jordanian desert for five days in a row. A total of 220 kilometers. At over 30 degrees Celsius. The toughest thing I've ever done in terms of sports. A real challenge for body and mind. But also an unforgettable experience. This is my story.
My journey does not begin with my arrival in Jordan on October 1. I know that to face this kind of challenge, I need to be prepared. That means over ten months of planning: running countless miles, testing out meal prep, doing hot yoga in 30+ degrees Celsius to simulate the heat. And much more. I want to get myself and my body used to the upcoming stresses and conditions. At least, as far as that is possible from Germany. Sometimes that means getting creative.

I try out a lot, get tips from experienced ultra runners, and test what my body tolerates well. The high and unaccustomed load makes itself felt, I am in pain from time to time, first at the Achilles tendon, later under my foot at the plantar fascia. I cut back a bit, try out different running shoes. In the U-TECH Aion from True Motion I have a good feeling, my feet are noticeably relieved. Thus, my decision for a running shoe for the next few weeks and months is set. Nevertheless, I have to train with caution, have to consciously slow myself down from time to time. (Learn more about Felix Sonnenschein's entire preparation process in Chapter 8, Part 3).

It is my first race of this extreme kind. I have no previous experience, but overall I feel well prepared. The adventure can start.
THE FIRST KILOMETERS GO ACCORDING TO PLAN
Arriving in Jordan, I don't have much time to acclimatize. I check my equipment one last time. Then it's time for the race briefing. We get final information on the upcoming days. And off we go. We get on a bus that will take us to the Wadi Rum desert. We quickly leave the city. After a total of six hours we reach our destination – the village of Wadi Rum. Here we load everything onto pick-up trucks and set off on the final leg of our trip. After 15 minutes we reach the camp. Finally. This is where I will spend my first night in the desert. We unload the trucks and I get to know some of the other runners. Cool guys. We are all tired after the long journey, but the anticipation of the next day is palpable.

The night is short, day one starts early. 140 runners toe the starting line. The Ultra X Jordan 2023 becomes reality. Ten months of preparation. Ten months of anticipation. For this moment. Ready to go. We are at the starting line waiting for the official signal. My running backpack is filled with a 2-liter water bladder and food for the day. Today, 40 km are on the schedule.

The starting signal sounds, I start running. And I feel good.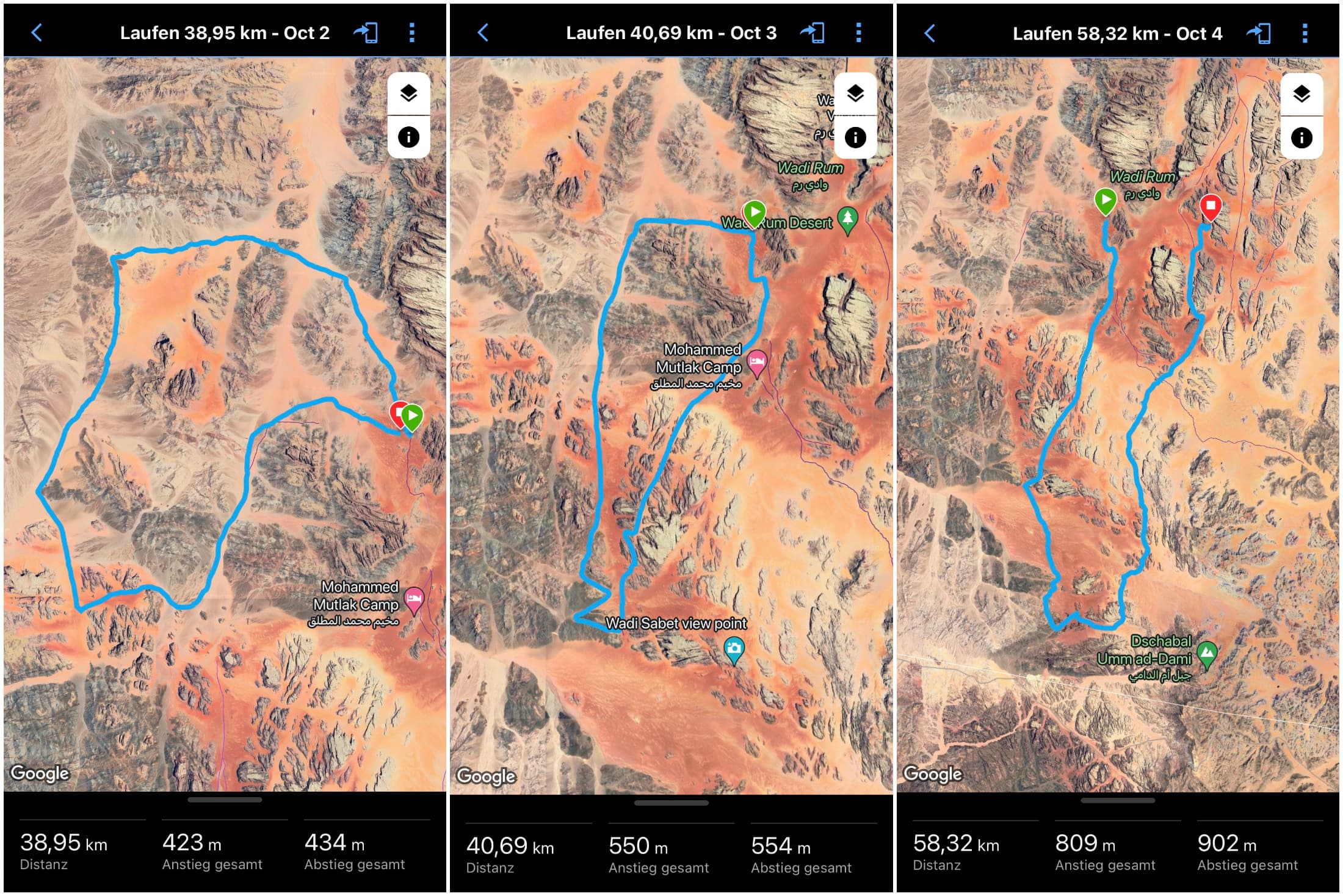 Routes through the Wadi Rum desert: Day 1 to 3.
Jose, one of the runners I met at the camp, and I run a 5-minute pace at first. Much too ambitious in desert conditions. But the euphoria of starting this adventure makes us overpace a bit. We quickly realize that we have to slow down a little, and we settle at 5:30 minutes per kilometer. Every seven kilometers we get to a checkpoint – an opportunity for us to fill up our water bladders and get treatment from the medical team if needed. 40 volunteers are on site and take care of our health. Immensely valuable for the mind – simply to be able to run freely.

Up to kilometer 25 I feel good. I lift my head every now and then and look to the left, to the right, to the front – a beautiful landscape. Still, most of the time I have to look at the ground in front of me, the course is too uneven not to be focused at all times. And also my heartbeat is a bit too fast the whole time, but that doesn't really bother me. I guess my body has to get used to the heat first.

As time goes by, though, the temperatures get to me. And what is even more disturbing is that the sandy tracks are getting deeper and deeper. Walking becomes increasingly difficult. We have to slow down. At times we run on actual sand dunes. That takes energy. A lot of energy.

Running is impossible in such deep sand. The last four kilometers we can only walk.

When we arrive at the camp, I am beat. I take off my running shoes and see what I had already feared. Pain had announced it, blisters have formed between my toes. The sand that slipped into my shoes while running has slashed my skin like sandpaper. I walk to the medical tent. My feet are examined, and together with the medical team the decision is made to treat the blisters in the morning – to relieve the pressure and prevent infections.

I get a short massage, I tensed up quite a bit over the course of the day. Afterwards I lie down, I need a short power nap. After 30 minutes I am awake again, I eat and drink something and stretch extensively. I feel a little better. But then it's off to bed, the next day will start early again.
TEMPORARILY, IT'S REALLY HARD, BUT I KEEP GOING
The alarm clock rings. It's 5 am, I get up, make myself breakfast and pack my running backpack for the day. At 7 am we start running. The next 40 kilometers are coming up. I start slower than the day before, the pace feels good. After a few kilometers we reach more sand dunes, we have to slow down again. At first I try to keep running as best I can.
But the ground is too deep.
With every step, I sink into the sand. To make progress, I have to completely change my running motion. It is more of a trudge than a smooth running movement. The strain is unfamiliar, my body protests after some time, and my left foot starts to hurt. Probably the unfamiliar movement of running through such deep sand has caused my old injury to flare up again. To be honest, I had already been afraid of that. I have to walk. Really frustrating.

Still, I try to keep running as soon as the surface gets firmer again. My right Achilles tendon is also causing problems. I notice that my body has a harder time coping with the unusually high loads than I had previously thought. No matter how well I prepared in Germany, the conditions on site, especially the deep sand, thwart my plans. Arriving at the camp, however, this is hard for me to accept at first. I am exhausted.
FRIENDS FOR LIFE
Actually, I would like to retire now, but a few of the other runners cheer me up. That helps me get rid of the frustration quickly. It's crazy how quickly you can connect with each other. I've only known most of them for a little over 48 hours. Yet we've all been on the same wavelength right from the start. It's remarkable how the physical and mental strain welds us together. I go to bed with a good feeling – and try to sleep. But I don't get more than three hours.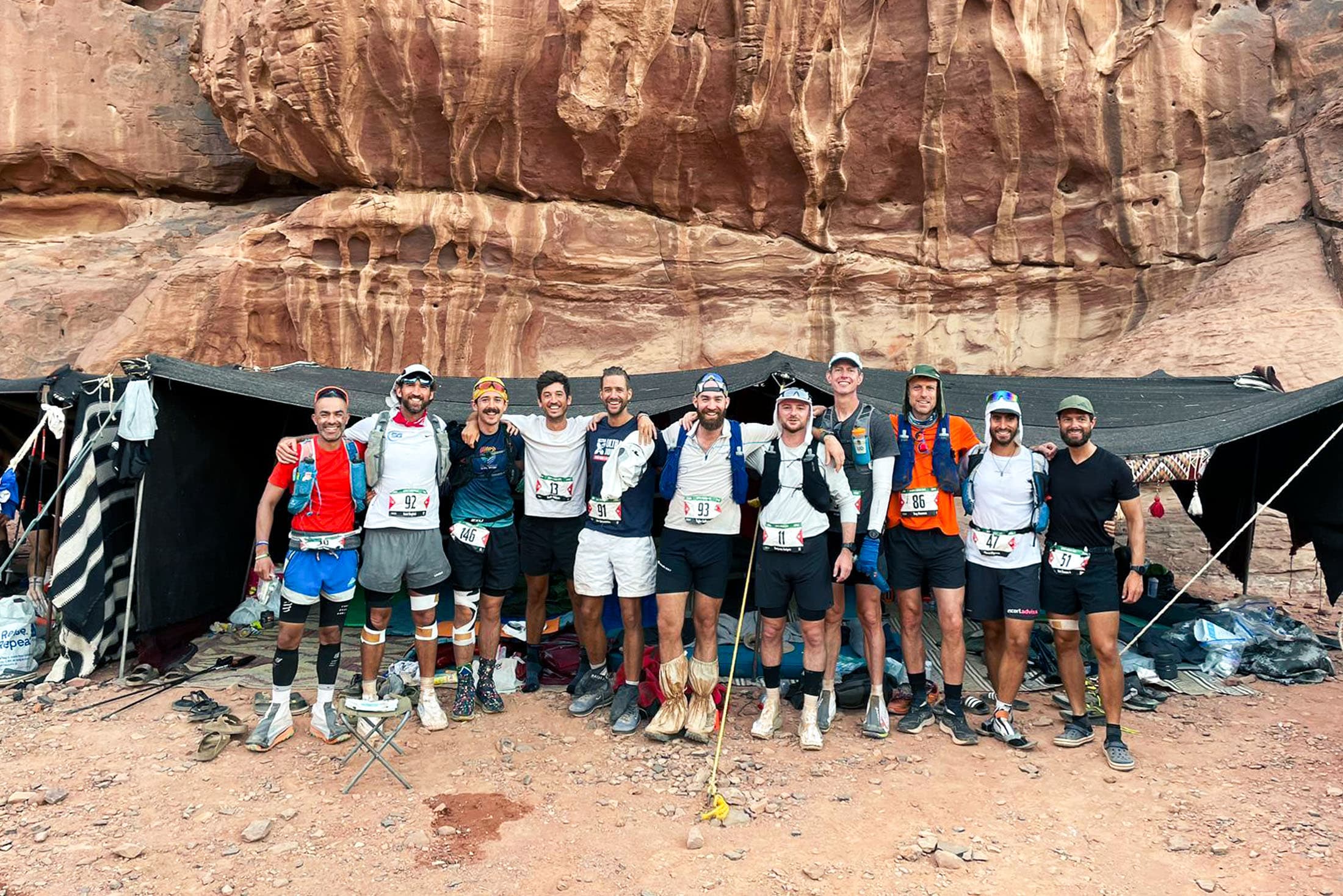 Since I have made good pace in the first days, I start in the second group the next morning. We leave at 6 am. Unfortunately, the conditions continue to give me a hard time. I have to walk the whole 60 kilometers. Hard to accept, but I want to push through in any case. Giving up is out of the question for me. I am too ambitious for that. I've trained too hard over the last few months for that. So I reel off one kilometer after the other. Differently than planned and above all more slowly. Nevertheless, I reach the finish line for the day. Arriving at the camp for the night, I have to eat something and lie down directly, it is already late. I have to rest, the next day starts already at 4 am.
Actually, I wanted to watch the sunrise in the desert, I had planned to do that before I left for Jordan. But I am so busy with myself that I don't even have eyes for that.
My goal for the last two days is to push through, no matter what. I want to get to the finish line.

Mentally it's super hard, but I have no choice but to walk the last 80 kilometers in total. From checkpoint to checkpoint. Setting small goals to stay motivated. I finish day four, now there's only one day left. Day five is similar to the previous day, I finally cross the final and last finish line in the afternoon. I made it, but I can't really be happy yet. We fall into each other's arms, exhausted.
Routes through the Wadi Rum desert: Day 4 to 5.
Despite the effort and pain, we all agree that we will cherish the memories of this race for a long time to come – especially the special moments we shared off the course. We promise ourselves to run another race together in the future. Where and when, that is still open. But I very much hope that it will happen.
VIEWED FROM SOME DISTANCE: AN UNFORGETTABLE EXPERIENCE
Two weeks after crossing the finish line, back in Germany, I am still processing the experiences of the desert run. Physically and mentally, it was really a borderline experience for me. But even though it was extremely hard at times, I am glad to have been there. Especially because of the people I met and the friendships I made. Even though I was alone on the course most of the time, the desert run didn't feel like an individual competition. I am grateful for that.
I am sure I will compete again. But not in the desert. My body just wasn't prepared for it, despite months of training. I am almost certain that this is very difficult to achieve at all. The temperatures and conditions on site, especially the deep sand, create quite a different kind of stress. But I made it. Even if it was significantly more challenging than I had expected in advance.
I already look forward to the athletic challenges that await me next year. But for now it's time to take it down a notch and gather my strength.
BE IN YOUR ELEMENT!
U-TECH NEVOS ELEMENTS NEXT GEN
By night. And by day. When the world hushes to a whisper and we feel the thrill of endless possibilities. When we start at our front door, running through streets and woods. When summer blend into fall, when we run through water and jump above sticks and stones, when exploring new ways. No matter what. Then we run wherever and whenever we want. Meet the new U-TECH Nevos Elements next gen. 
RESEARCH AND DEVELOPMENT:
SCIENTIFICALLY VALIDATED TECHNOLOGIES
Almost 100 % of our technology is derived from scientific findings and biomechanical research. Prof. Dr. Gert-Peter Brüggemann, head of the Institute for Biomechanics and Orthopedics at the German Sports University Cologne for decades, is largely responsible for this. Over the past 25 years, he has been part of numerous innovative running shoe developments – and thus a sought-after expert among the giants of the industry.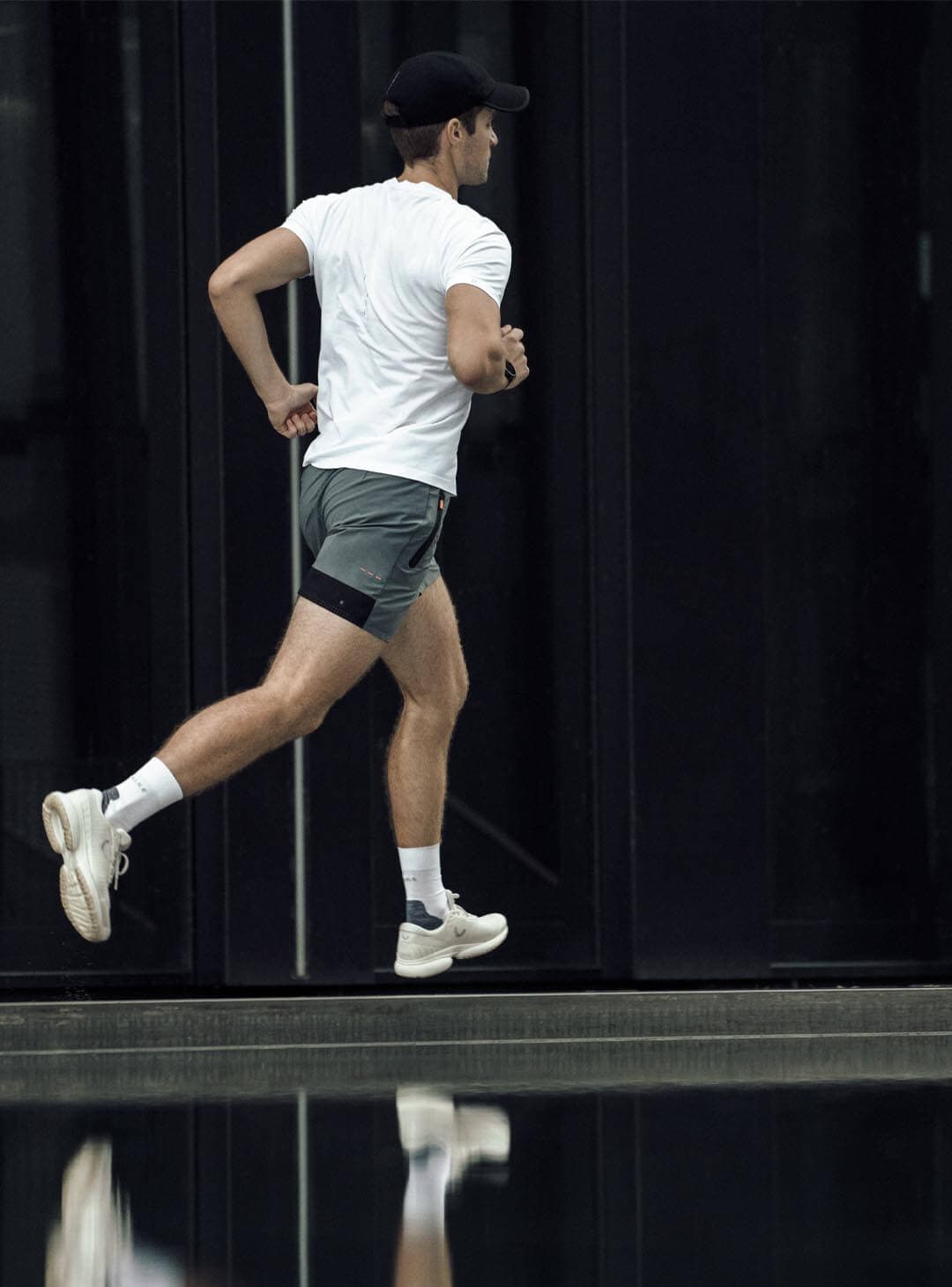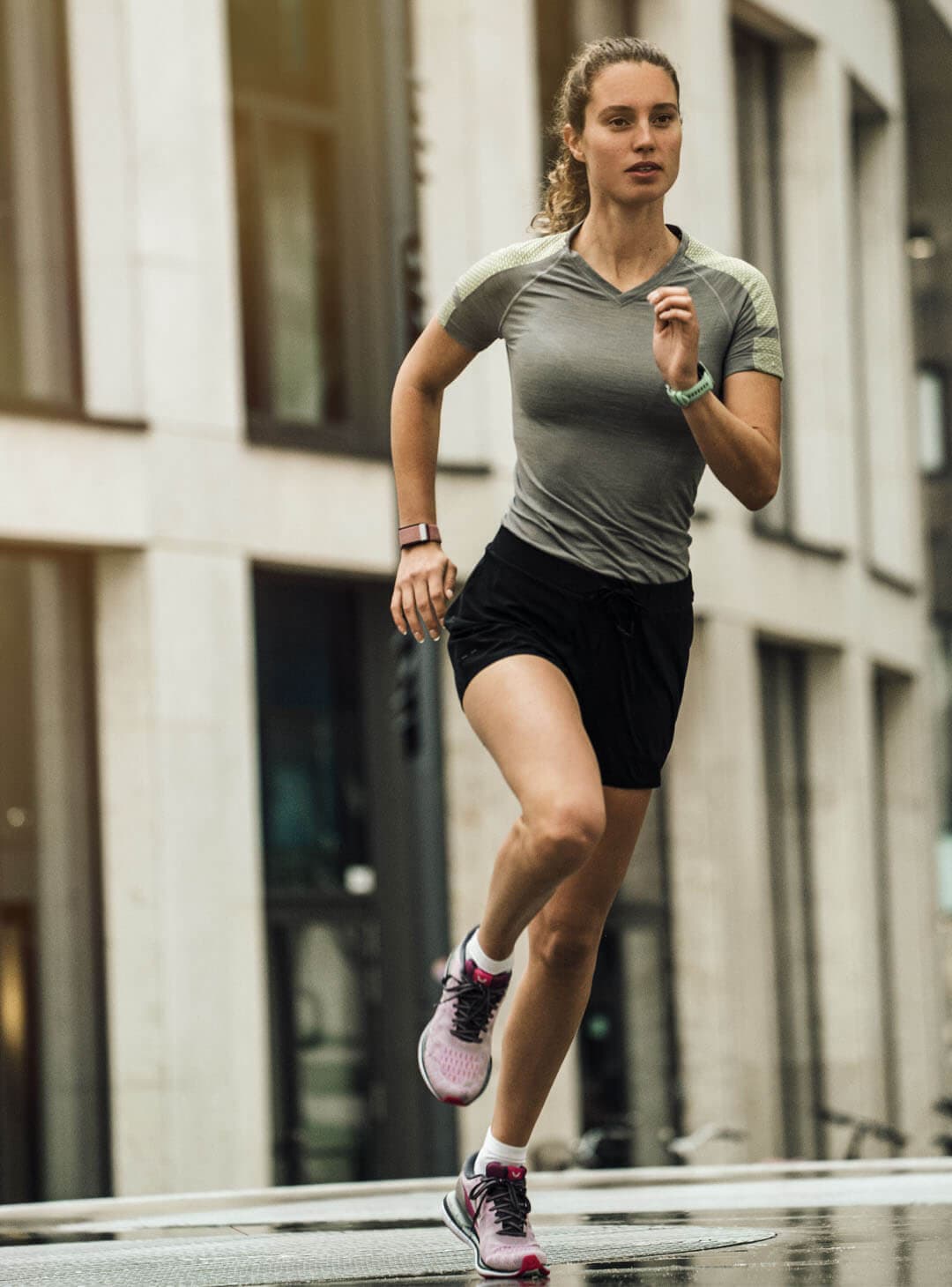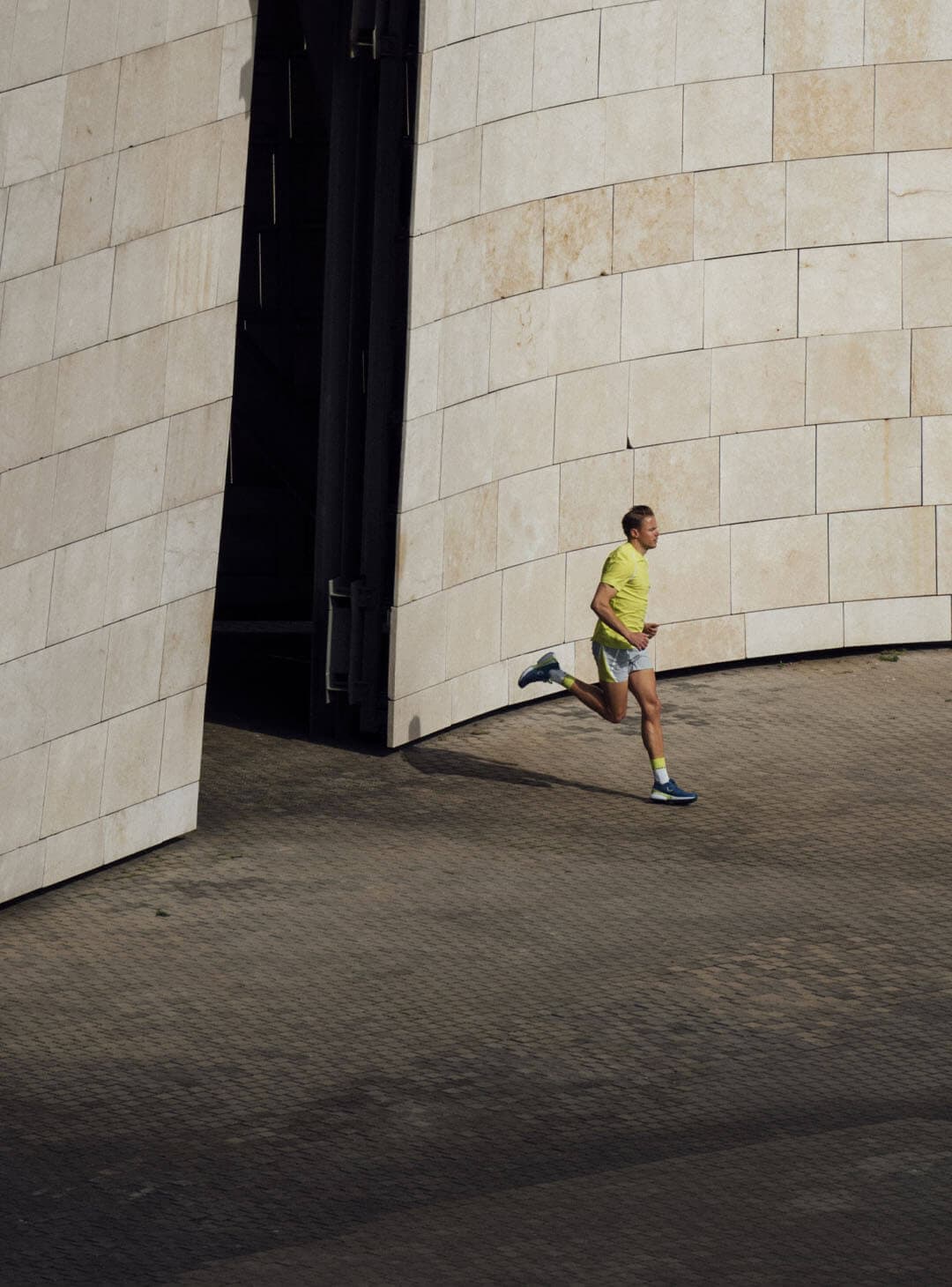 NEVER RUN OUT OF
NEWS
Discover all True Motion stories – and be the first to hear about new products, promotions and events. Simply, center your run!
NEVER RUN OUT OF
NEWS
Discover all True Motion stories – and be the first to hear about new products, promotions and events. Simply, center your run!








NEVER RUN OUT OF NEWS
Discover all True Motion stories – and be the first to hear about new products, promotions and events. Simply, center your run!
FOLLOW US © 2023 True Motion Running GmbH