 ABOUT A LITTLE BOY'S GOAL:
THE OLYMPIC DREAM – HOW BAD DO YOU REALLY WANT IT?
My name is Roland Schwarz. I am 27 years old. I am a Greco-Roman wrestler and compete for the German national team. And I have been pursuing a dream since I was 6 years old – the dream of the Olympic Games.
But my journey started much earlier. My grandpa, my dad, actually my whole family, all of them were addicted to wrestling, the original sport of the Olympic Games, already many years before I was born. I grew up hearing stories about my dad's successes from a very young age: four-time world champion, runner-up in the Olympics, ... "I want that too!"
And so, at the age of six, I went to wrestling training for the first time. Today, 21 years later, after winning several European and World Championship medals, I am now facing what is probably the most important year of my career – there are exactly 294 days left until the Olympic Games in Paris.
I AM SO CLOSE
Over the past few years, I have been able to feel what it means to live one's dream. From a little boy dreaming of victories to the podiums of the biggest competitions in the wrestling world. But all this has come at a price. A price of setbacks, devotion, hard work, and sacrifice.

But let's start with my first big success.

On April 15, 2019, I won the silver medal at the European Championships, defeating European champions, world champions, and Olympic medalists. "I guess this is my year!", I said to myself. With only five months to go until my first opportunity to qualify for the Tokyo Olympics, I was in the shape of my life: "I am so close!"

Then, at age 22, the painful realization hit me for the first time that life doesn't always stick to our plans.

Seven days before leaving for the Olympic Qualifying World Championships, it happened. A careless second during a training session led to a fracture of the metacarpus. After one victory and one defeat, I ended up in 19th place. Thus, for me the year ended without qualifying.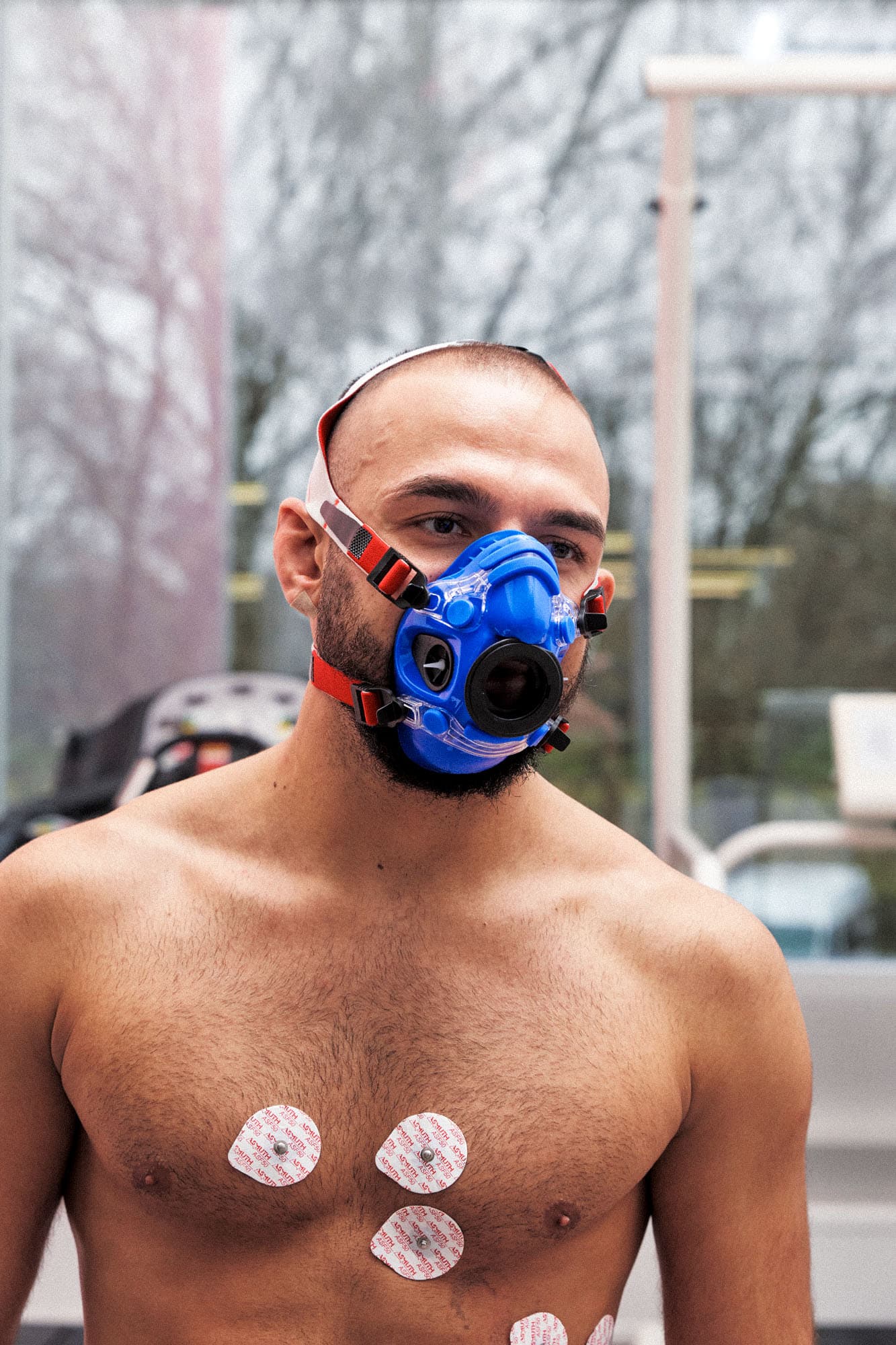 Months of hard mat, strength, and running sessions passed and the last two qualifying tournaments were just around the corner, when the shocking news came that the Olympics would be postponed.

December 2020. Individual World Cup, the Corona replacement World Cup, was coming up and again I was able to fight my way onto the podium with a bronze medal. This was only four months before the second qualifying tournament. "No time for breaks!"

Two weeks later, what would change my athletic career forever happened at training camp. A herniated disc, radiating nerve pain, the next roadblock so close to the finish line.

"We'll have to operate," said the doctor. Hence, the second qualification tournament was over.
MY DREAM OF THE OLYMPICS WAS OVER – AT LEAST FOR THE TIME BEING
Eight weeks later, I was not only fit again, but my national coach also nominated me for the last chance to qualify. Two days before departure, the next setback: fever, Corona quick test positive. Now it was clear, the Olympic Games in Tokyo would take place without me.

"I gave everything in my power. I will come back stronger from this setback!"

October 8, 2021. I am over the moon after winning the bronze medal at the World Championships in Oslo. "A bronze medal worth its weight in gold after months of setbacks!"

As mentioned earlier, the herniated disc completely changed my athletic career. Shortly after the 2021 World Championships in Oslo, the pain returned, and I had to adapt my entire training to the injury. Just one wrong movement in training – and the radiating nerve pain made itself felt again. From now on it was my constant companion.

And that became a problem.

With ten training sessions a week, it's important to diversify training routines. Running has always been exactly that variation from mat training for me. Whether it was basic or interval training, running helped me clear my head every week and keep up my interest in training.

But since my surgery this routine was no longer possible. Every time I went running, I noticed a radiating pain in my nerve afterwards. I tried out dozens of running shoes, but running just didn't work anymore …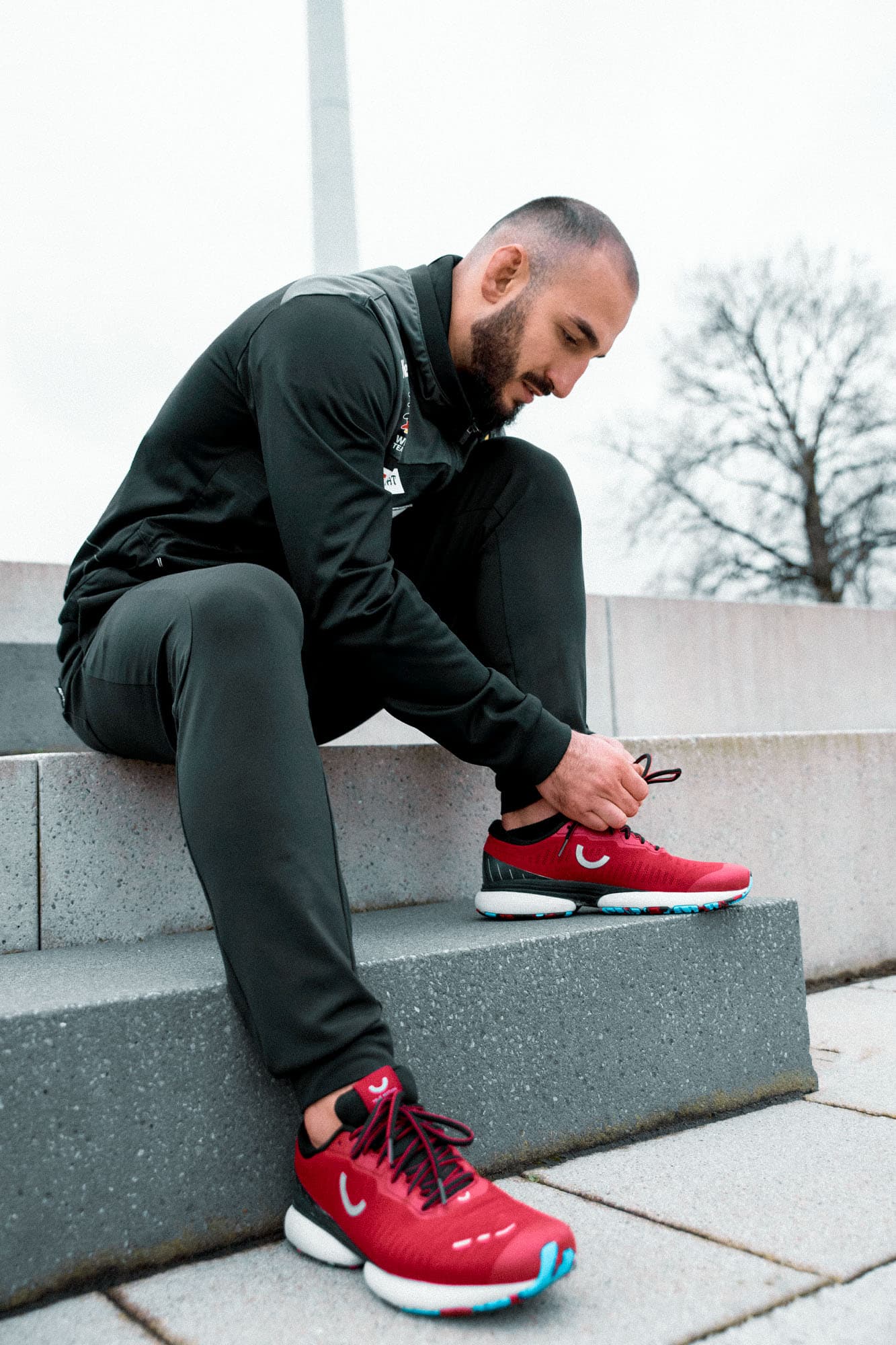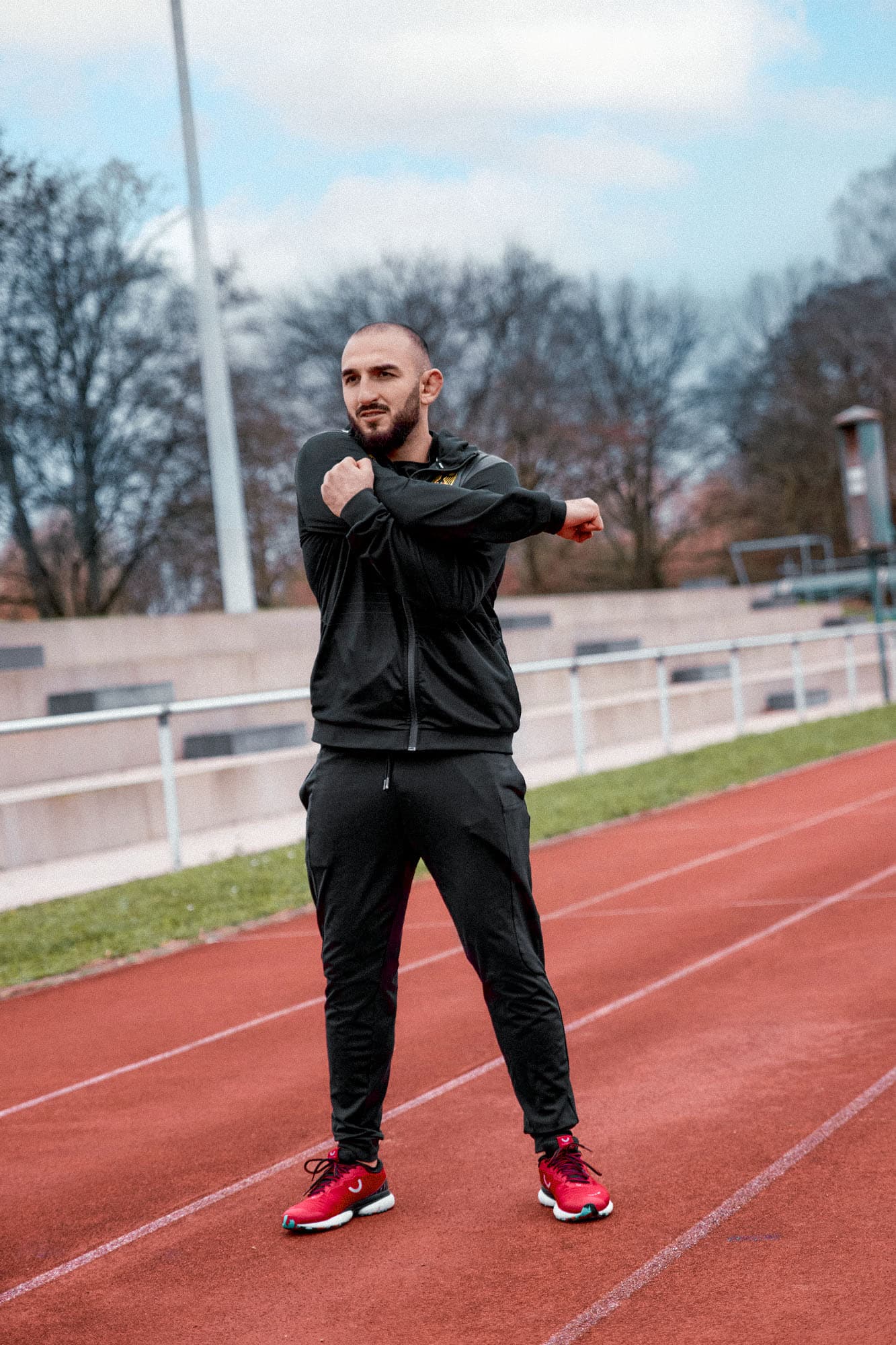 Although I was able to fight my way back after a two-month rehab break with a victory at the Grand Prix of Germany and secured my World Championship nomination, the year fell short of my own expectations with an 8th place at the World Championships.

"Is that it for my career? Is my dream over now?"
BACK TO MY OLD STRENGTH: WHY I AM PAIN-FREE AGAIN
During a shopping trip through downtown Frankfurt, I happened to walk by a running store. After a treadmill analysis, the employee recommended True Motion's U-TECH Aion to me. "Let's try it out one last time," I thought to myself.

And so I ran pain-free for the first time in almost two years. Through True Motion, I found my way back to my old workout routine and put the voice that kept telling me something wasn't working out out of my head.

April 2023. With a victory against the world champion from Azerbaijan, I not only won the bronze medal at the European Championships, but also defeated all the doubts in my head.

294 days until the Olympic Games in Paris, I am ready for anything. My dream is alive.
BE IN YOUR ELEMENT!
U-TECH NEVOS ELEMENTS NEXT GEN
By night. And by day. When the world hushes to a whisper and we feel the thrill of endless possibilities. When we start at our front door, running through streets and woods. When summer blend into fall, when we run through water and jump above sticks and stones, when exploring new ways. No matter what. Then we run wherever and whenever we want. Meet the new U-TECH Nevos Elements next gen. 
RESEARCH AND DEVELOPMENT:
SCIENTIFICALLY VALIDATED TECHNOLOGIES
Almost 100 % of our technology is derived from scientific findings and biomechanical research. Prof. Dr. Gert-Peter Brüggemann, head of the Institute for Biomechanics and Orthopedics at the German Sports University Cologne for decades, is largely responsible for this. Over the past 25 years, he has been part of numerous innovative running shoe developments – and thus a sought-after expert among the giants of the industry.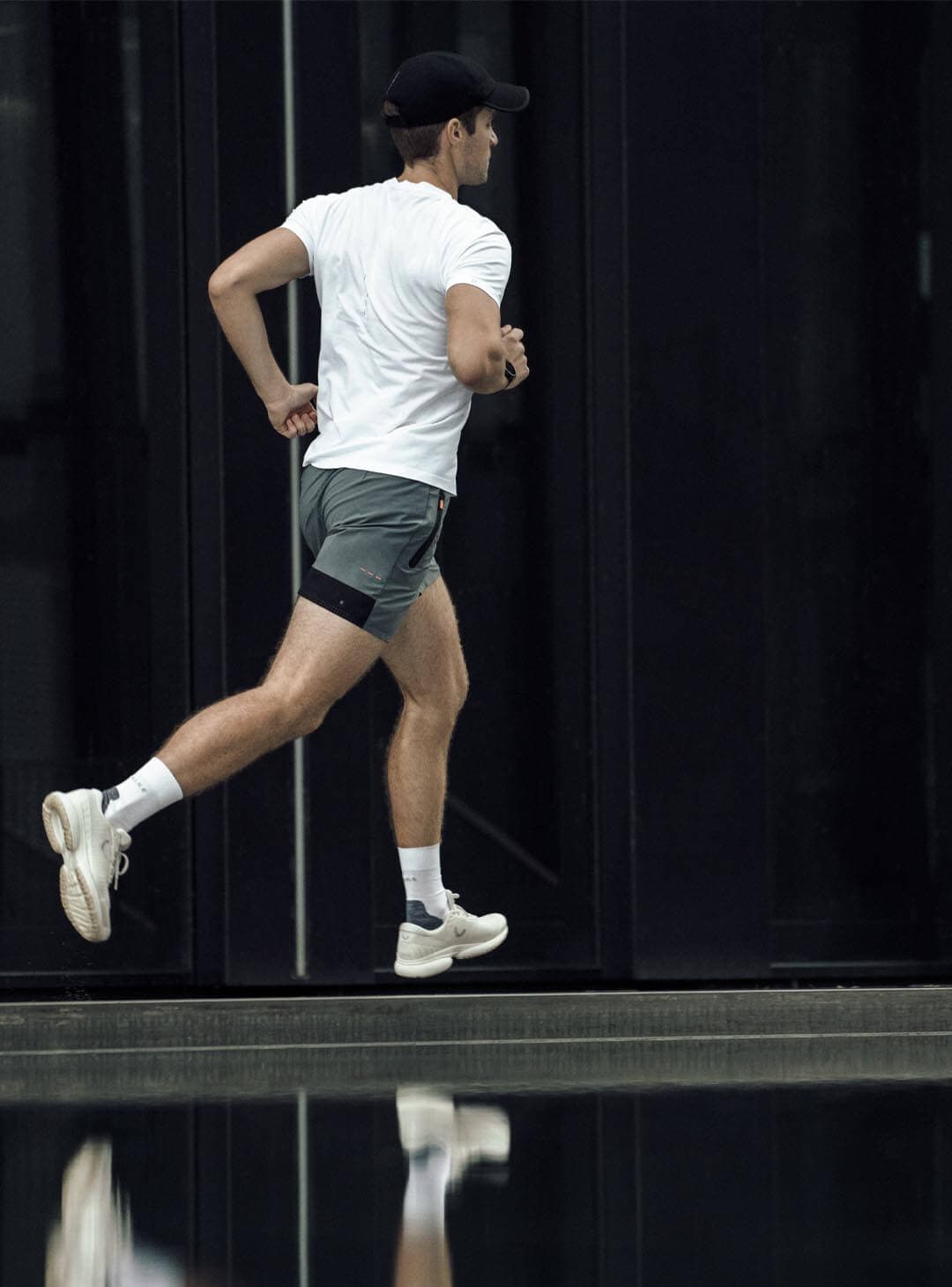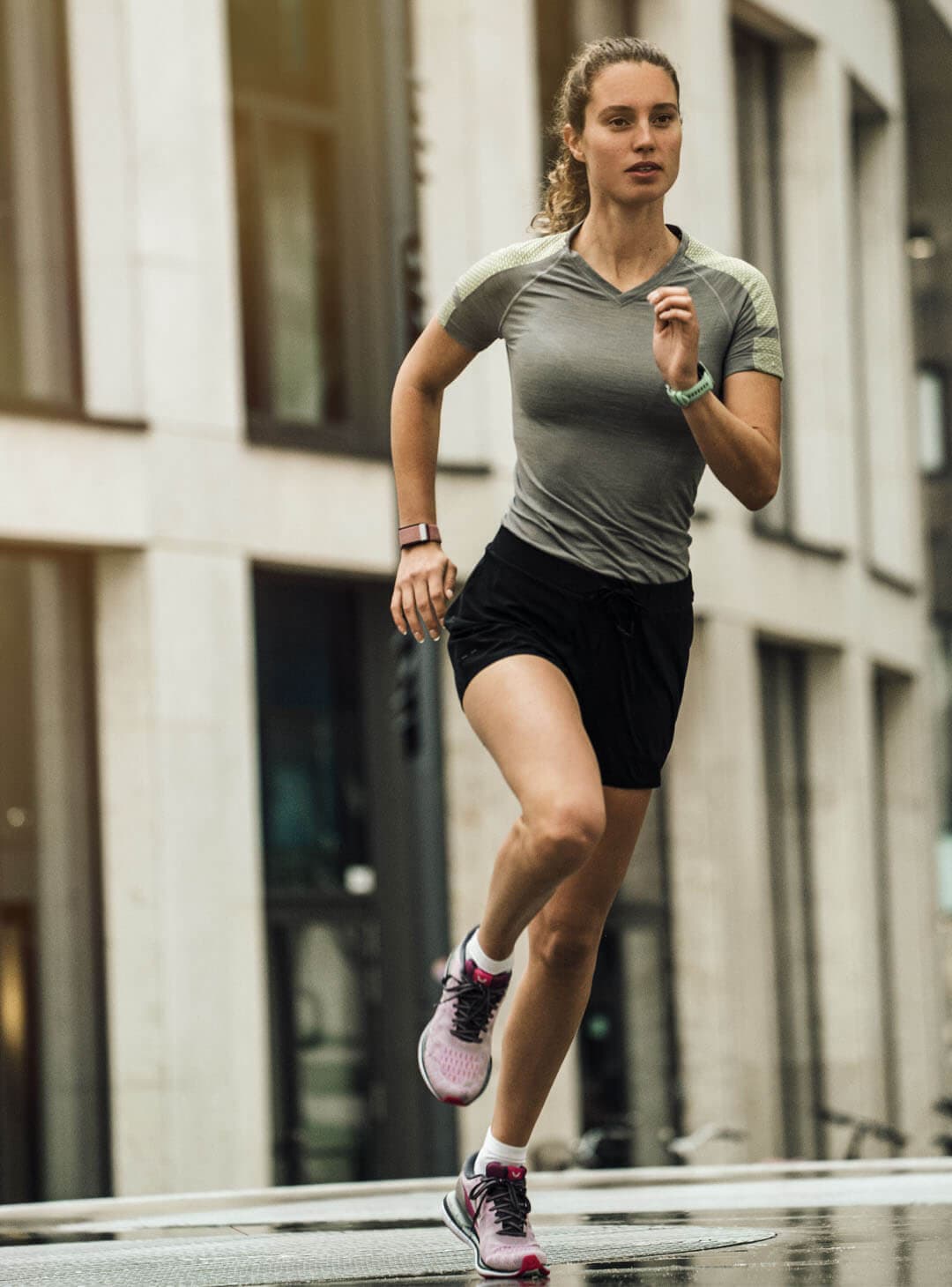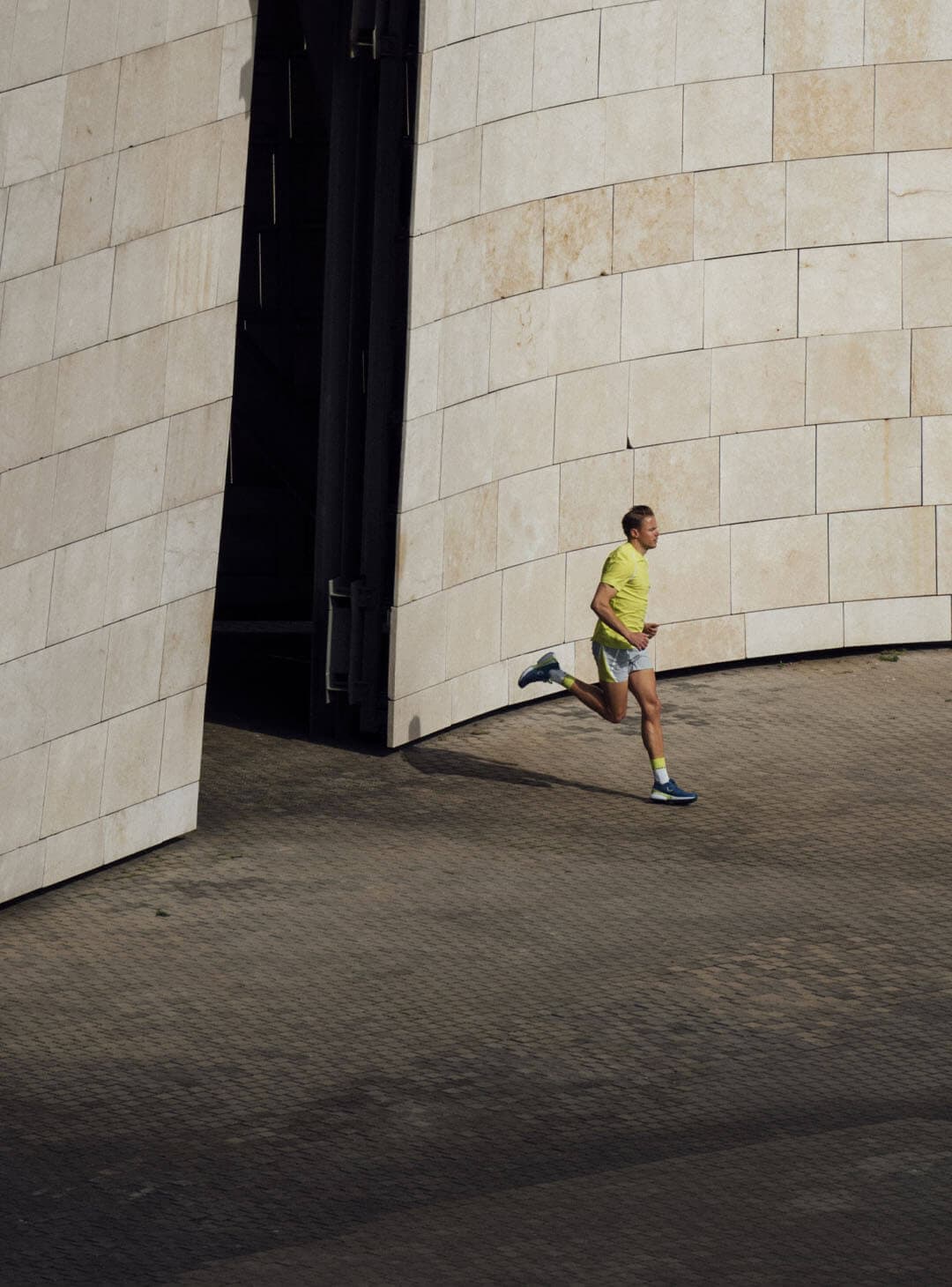 NEVER RUN OUT OF
NEWS
Discover all True Motion stories – and be the first to hear about new products, promotions and events. Simply, center your run!
NEVER RUN OUT OF
NEWS
Discover all True Motion stories – and be the first to hear about new products, promotions and events. Simply, center your run!








NEVER RUN OUT OF NEWS
Discover all True Motion stories – and be the first to hear about new products, promotions and events. Simply, center your run!
FOLLOW US © 2023 True Motion Running GmbH