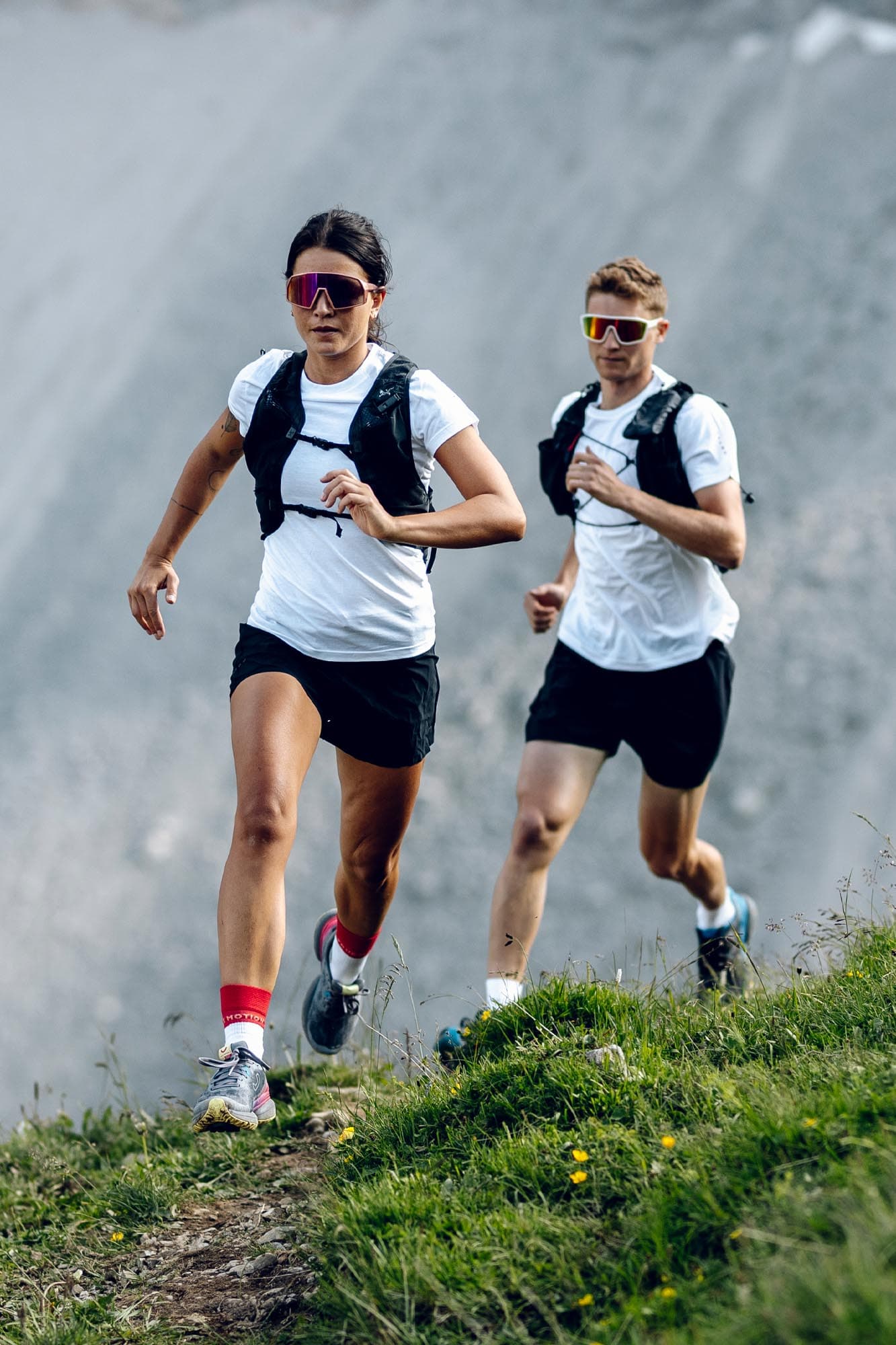 U-TECH NEVOS ELEMENTS NEXT GEN:
BE IN YOUR ELEMENT – WHENEVER YOU WANT
Unique comfort, even better grip, and a fit that gives you exactly the freedom you need – with the U-TECH Nevos Elements next gen, our hybrid running shoe gets an update that brings runners closer to endless possibilities – whenever and wherever we look for them. Day or night, in sun, rain, or wind, when long summer nights turn into unpredictable fall days – the U-TECH Nevos Elements next gen braves all elements and, as an update, enables an even safer, more comfortable, and thus even better running experience on all surfaces. And, thanks to U-TECH™ technology, with up to 50% less risk of injury.
Put on your running shoes, open the front door, and just run. From the road into the forest, over gravel, rocks, and roots. Rain clouds push in front of the sun, raindrops fill puddles. When we run, conditions change – and we have to accept them as they come. But to avoid being limited by them, we need running shoes that make it easier for us to run at any time, in any place, and in any weather.

The solution is our hybrid running shoe U-TECH Nevos Elements next gen. An allrounder that provides the necessary support both on the road and off the beaten path. For many runners, this is the ideal way to vary their runs or even discover new running routes – without having to worry about unknown obstacles.

This is also important for Fritz Sitte. In October, the 26-year-old adventurer will start an extreme run across Africa. From Cairo to Cape Town, 60 km a day, with ever new challenges to master. Over paved roads and rough tracks off the main roads. (Learn more about Fritz and his Project Running Africa in Chapter 6, Part 1.)

However, it's not just grip that plays an important role here. Rather, comfort also determines whether we feel at ease on all surfaces. A good physical sensation while running is the basic prerequisite for being able to mentally accept such extreme loads day after day. All runners, whether extreme runners or recreational runners, know the problem: if the shoe pinches or does not feel comfortable, we lose the joy in running relatively quickly.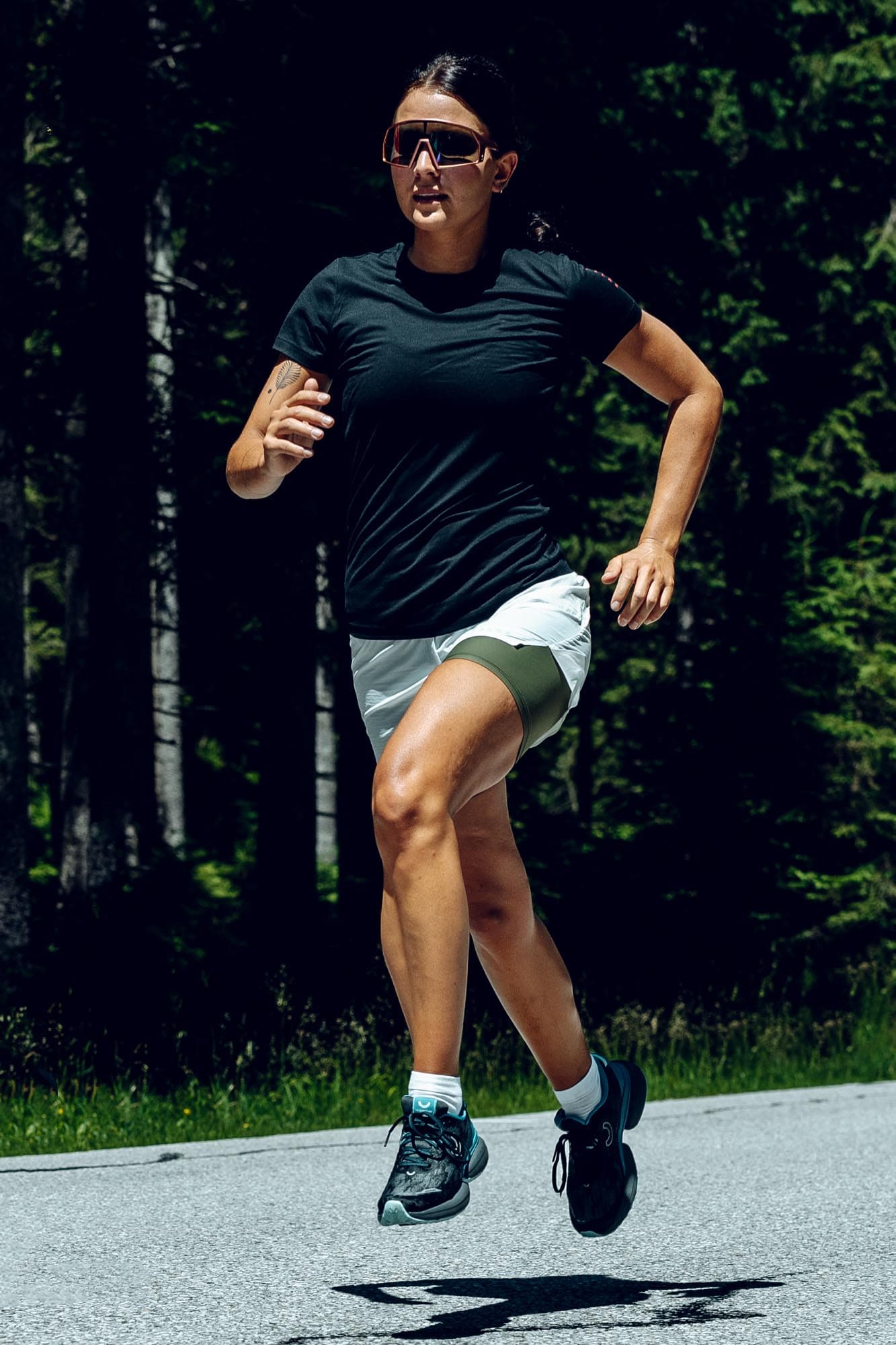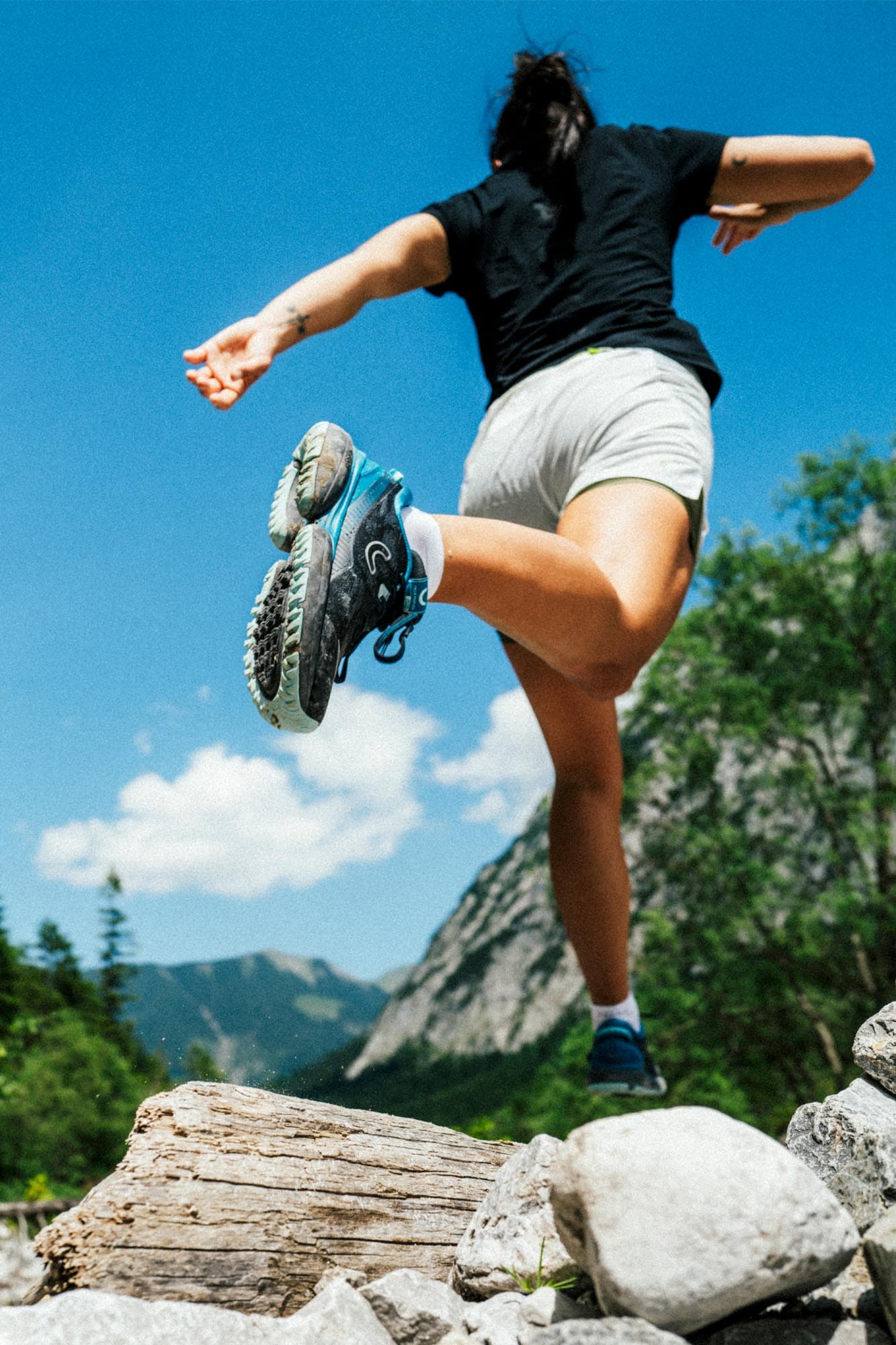 It's not surprising, then, that runners place particular emphasis on comfort when looking for a suitable pair of running shoes. According to a True Motion survey, 46.6% of all participants named comfort as the most important feature of a running shoe. This was followed by injury prevention (31.5%) and performance (20.5%) (Chapter 2, Part 2: Midsole Technologies to the Test: Which Needs Can They Really Meet?).

In addition to feedback from thousands of runners and scientific research in the biomechanics lab, the results of this survey were also important in the development and finetuning of the new U-TECH Nevos Elements next gen.
EVEN MORE COMFORT THANKS TO 30% MORE MIDSOLE FOAM
To further increase the comfort of the U-TECH Nevos Elements next gen compared to the previous model, the amount of cushioning material was significantly increased. This can already be seen externally in a thicker midsole. Thus, the update has 30% more U-TECH™ foam – both in the rearfoot and forefoot.

Gert-Peter Brüggemann, biomechanics professor and co-founder of True Motion, explains, "More foam in the midsole leads to less work on the joints as well as less muscle work when we run. We need less energy to move around and there's less stress on the joints and muscles. That's what ultimately feels comfortable to us."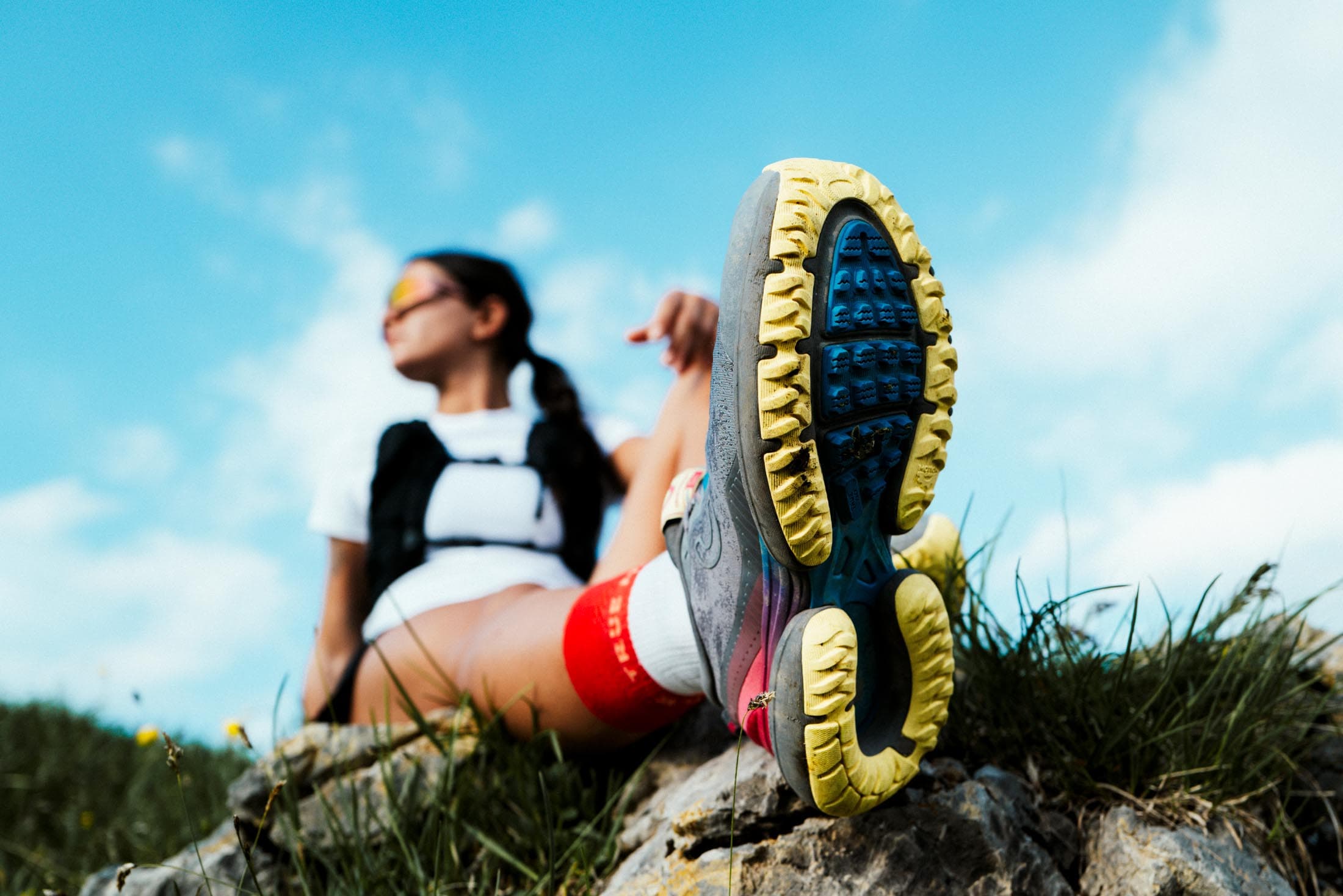 In addition, more foam in the rearfoot also has a positive effect on how the U-TECH™ technology works, which – as in all True Motion running shoes – is at the heart of the U-TECH Nevos Elements next gen.

More foam in the rearfoot allows the foot to sink even more into the U-shaped midsole construction and increase the centering effect. This means that occurring forces are centered and directed through our bodies in healthy pathways. In this way, dangerous rotational forces are rendered harmless to our joints – especially at the knee.

The result: U-TECH™ reduces the risk of injury among runners by up to 50% compared to other midsole technologies, as shown by the Run Better Research Study (Chapter 5 Part 2: An overview of key study results).
SAFER RUNNING WITH NEWLY DEVELOPED MOTIONGRIP TECHNOLOGY
In addition to a midsole that is thicker, better cushioned, and therefore more comfortable thanks to 30% more U-TECH™ foam, the U-TECH Nevos Elements next gen is characterized by a number of other optimizations. The newly developed outsole with innovative MotionGrip Technology again increases grip and traction, especially on wet and uneven surfaces. In addition, the improved upper is water-repellent, but also allows for easy heat dissipation in warm temperatures.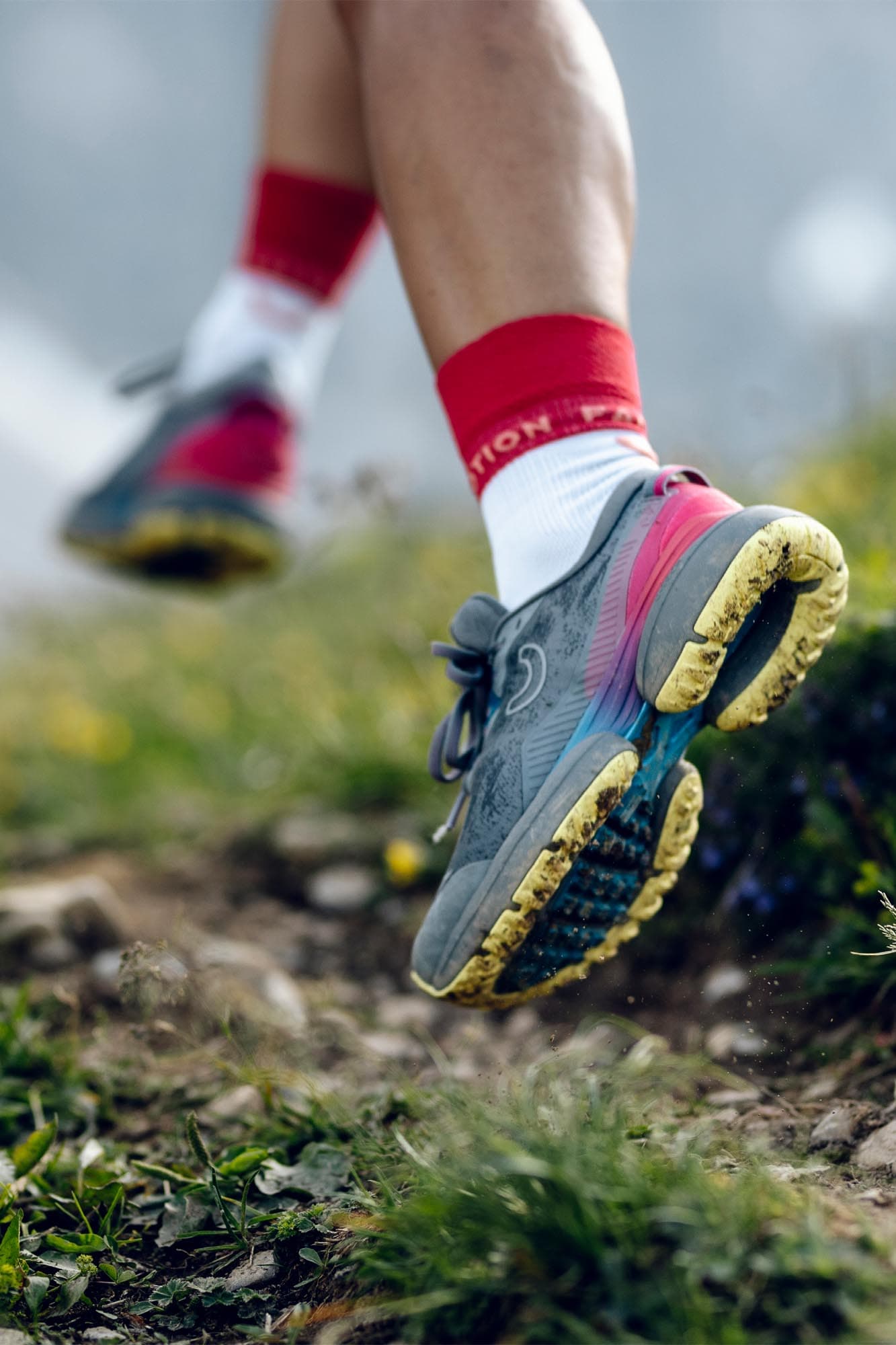 In addition, we have optimized the fit. It gives the feet exactly the space they need. A new feature is the pull-on tab at the heel, which allows for easier and faster pull-on. As before, 360° reflective elements ensure safety and visibility – especially on runs at dusk to dark.
BE IN YOUR ELEMENT!
U-TECH NEVOS ELEMENTS NEXT GEN
By night. And by day. When the world hushes to a whisper and we feel the thrill of endless possibilities. When we start at our front door, running through streets and woods. When summer blend into fall, when we run through water and jump above sticks and stones, when exploring new ways. No matter what. Then we run wherever and whenever we want. Meet the new U-TECH Nevos Elements next gen. 
Fritz Sitte will also encounter a wide variety of situations and challenges on his 11,000 km run across the African continent. Find out how the adventurer is preparing for this extreme mental and physical strain and what difficulties have to be overcome when planning such a project – starting August 10 in the 6th chapter (Part 3) of our Run Better Project.
CHAPTER 6 (PART 3) ________
I TRY TO TAKE THINGS NOT TOO SERIOUSLY
"Telling others about my profession and my project to run from Cairo to Cape Town I often find it is a conversation killer rather than a great opening. For many people it is simply hard to relate to such an endeavor. So let me try and break the ice a little," Fritz Sitte writes. Read the full story of his Project Running Africa. Starting on August 10th.
→ READ PART 3 (AUGUST 10TH)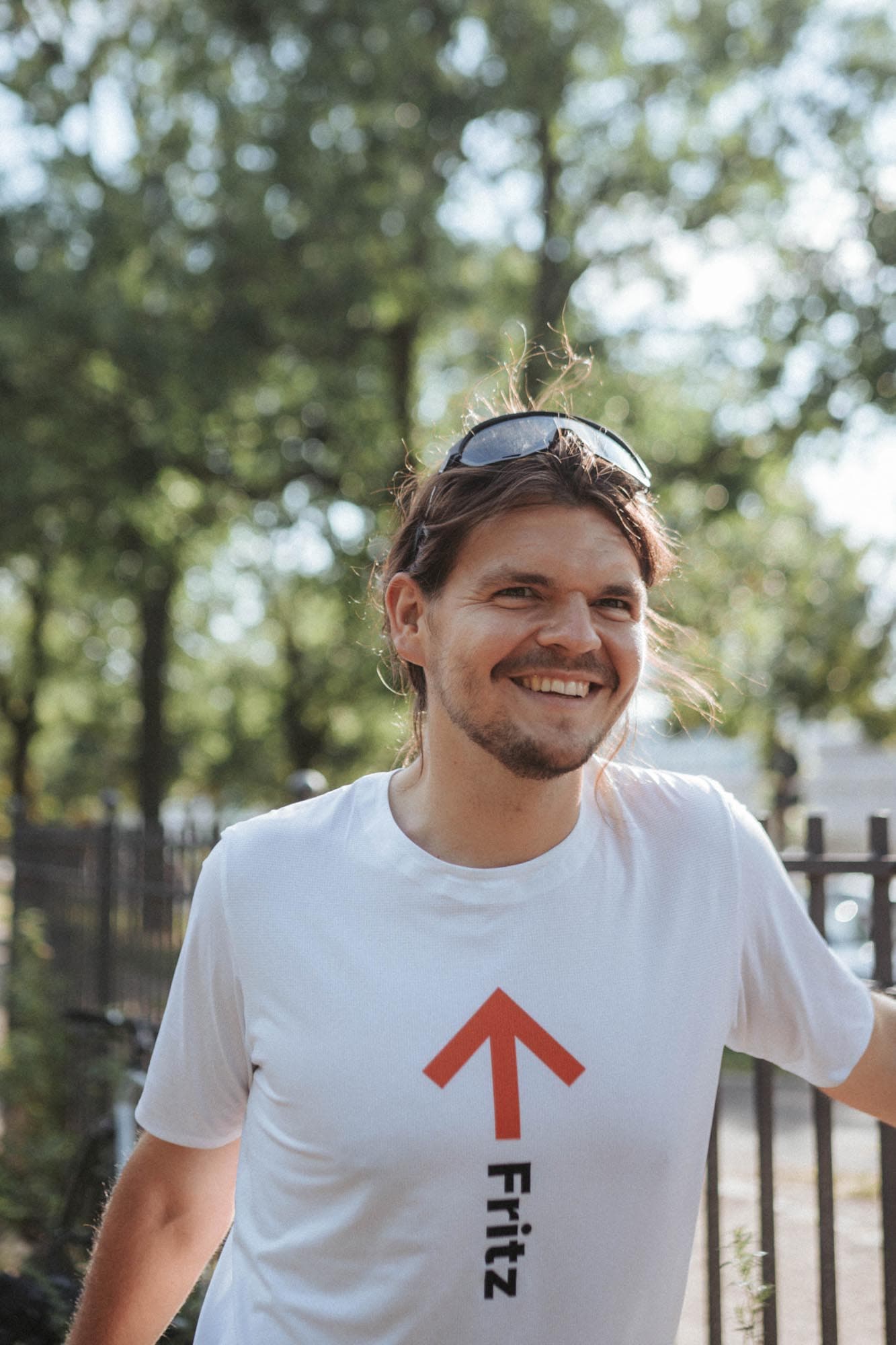 RESEARCH AND DEVELOPMENT:
SCIENTIFICALLY VALIDATED TECHNOLOGIES
Almost 100 % of our technology is derived from scientific findings and biomechanical research. Prof. Dr. Gert-Peter Brüggemann, head of the Institute for Biomechanics and Orthopedics at the German Sports University Cologne for decades, is largely responsible for this. Over the past 25 years, he has been part of numerous innovative running shoe developments – and thus a sought-after expert among the giants of the industry.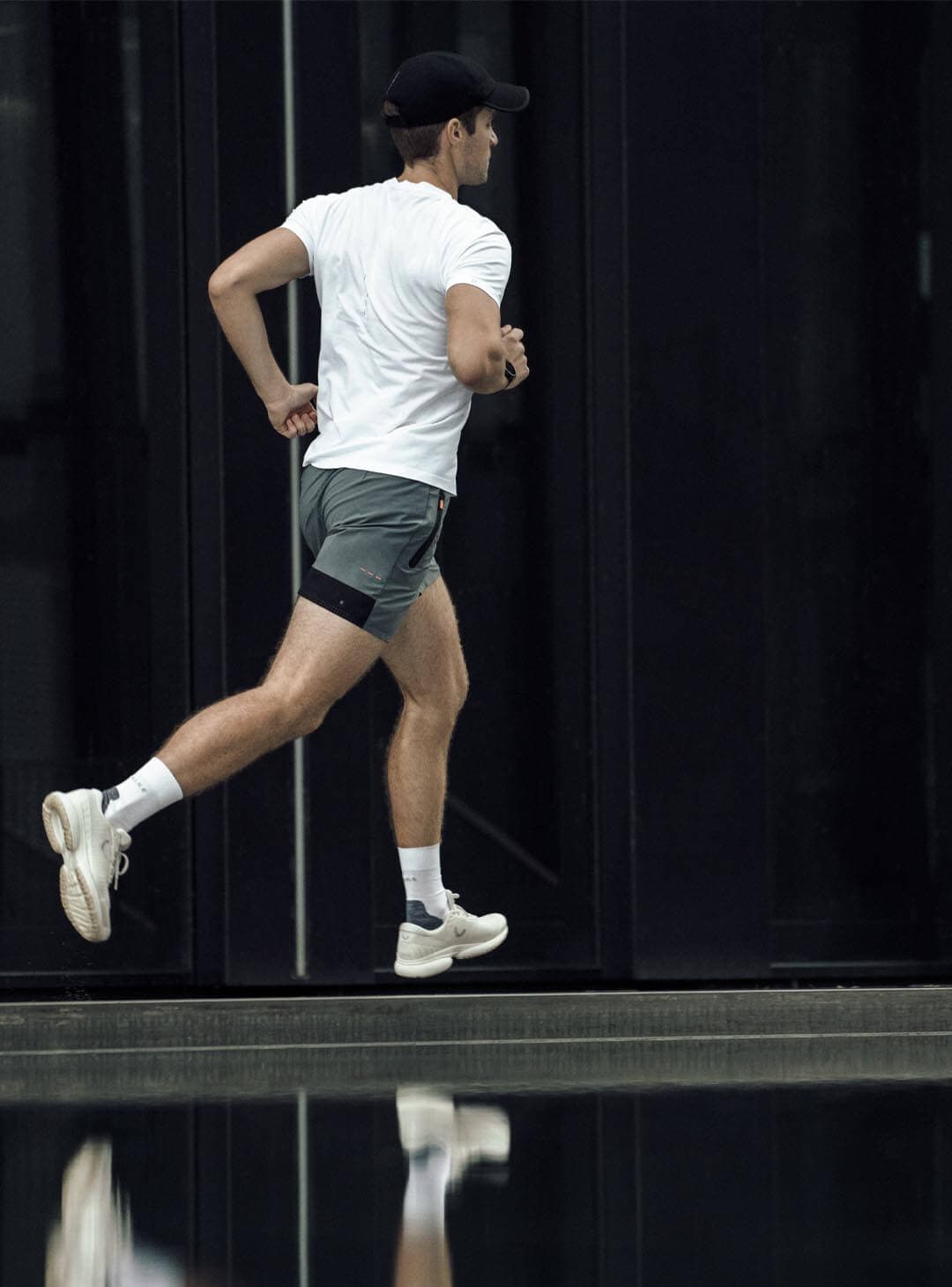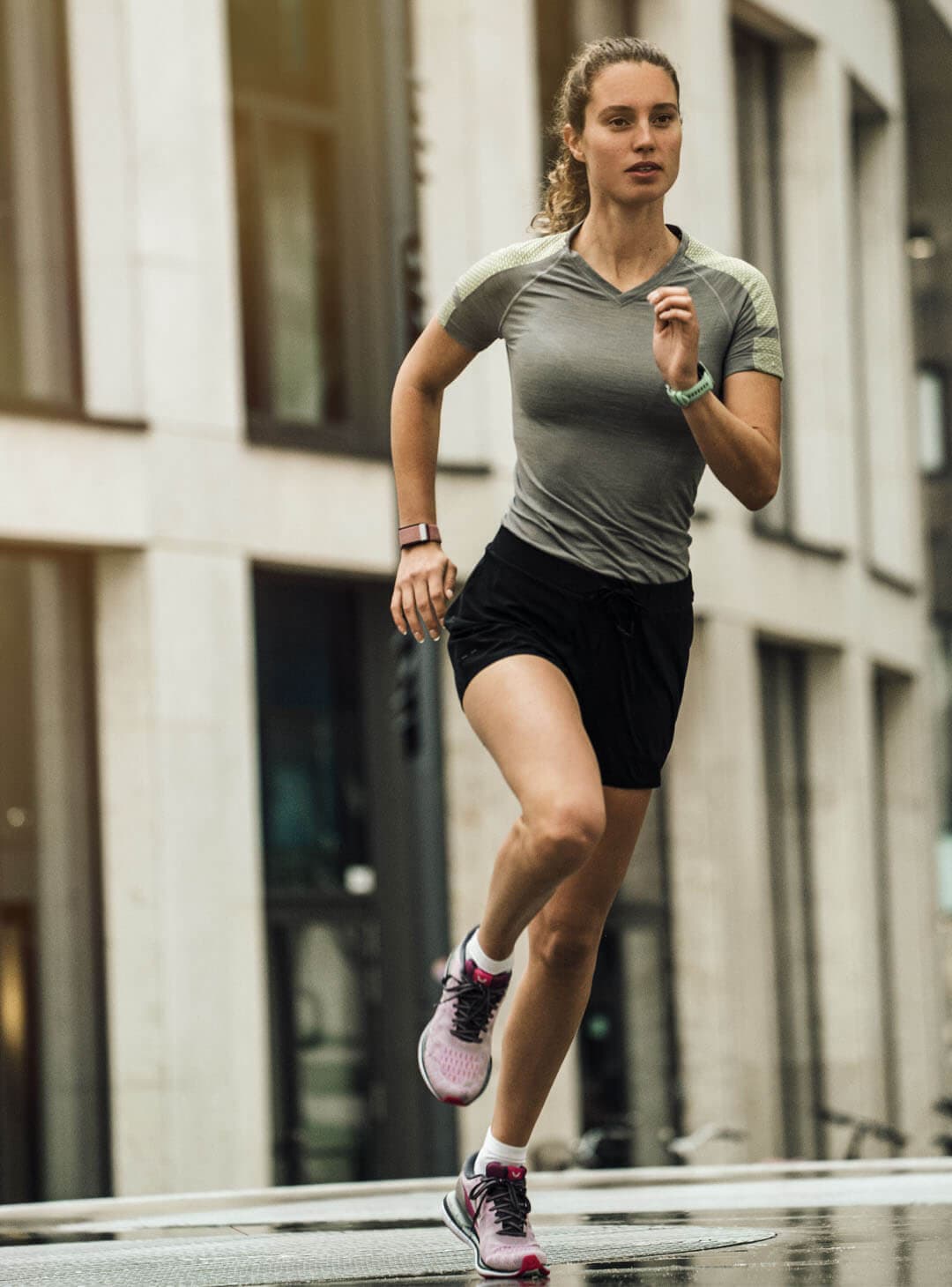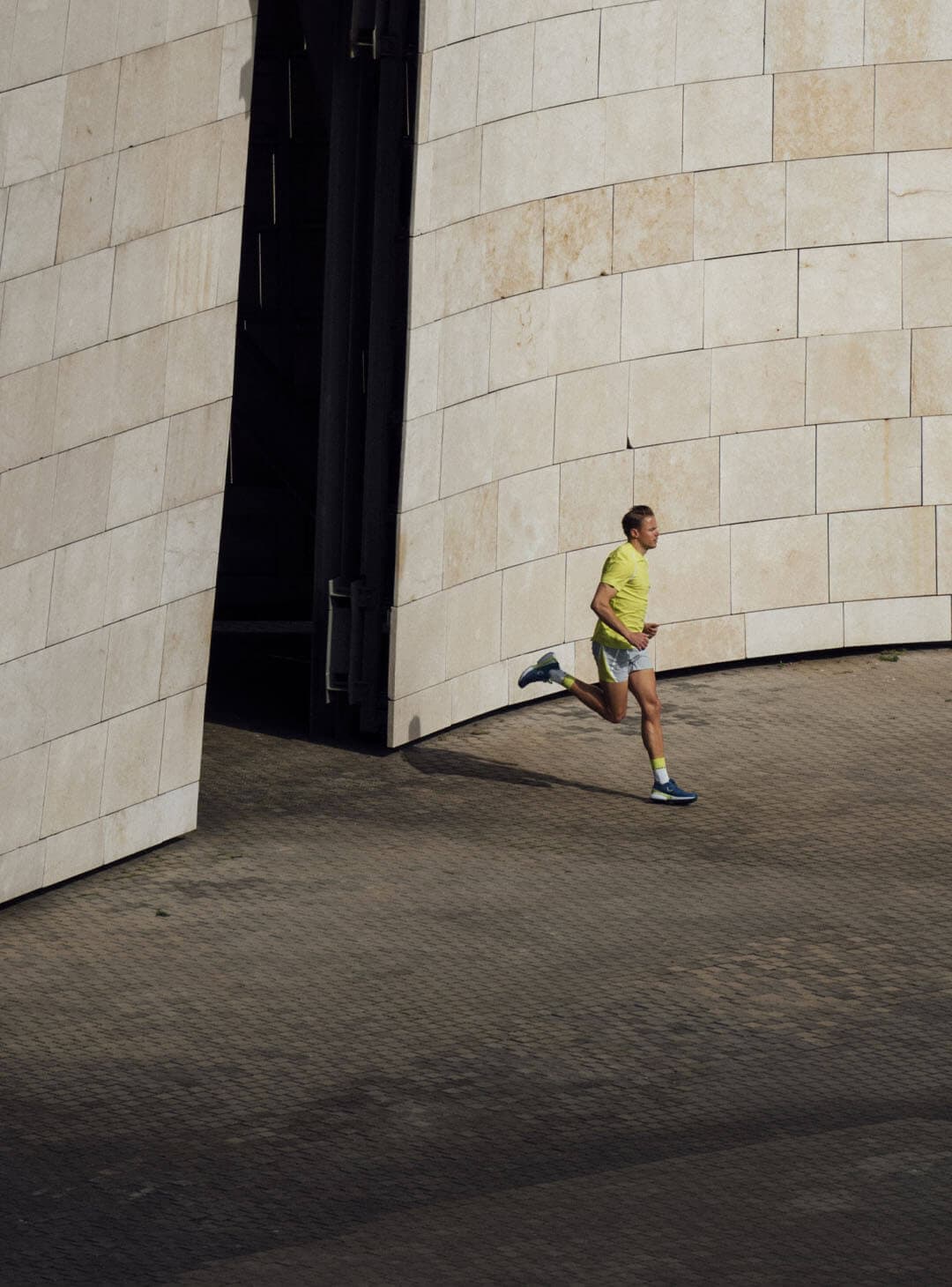 NEVER RUN OUT OF
NEWS
Discover all True Motion stories – and be the first to hear about new products, promotions and events. Simply, center your run!
NEVER RUN OUT OF
NEWS
Discover all True Motion stories – and be the first to hear about new products, promotions and events. Simply, center your run!








NEVER RUN OUT OF NEWS
Discover all True Motion stories – and be the first to hear about new products, promotions and events. Simply, center your run!
FOLLOW US © 2023 True Motion Running GmbH