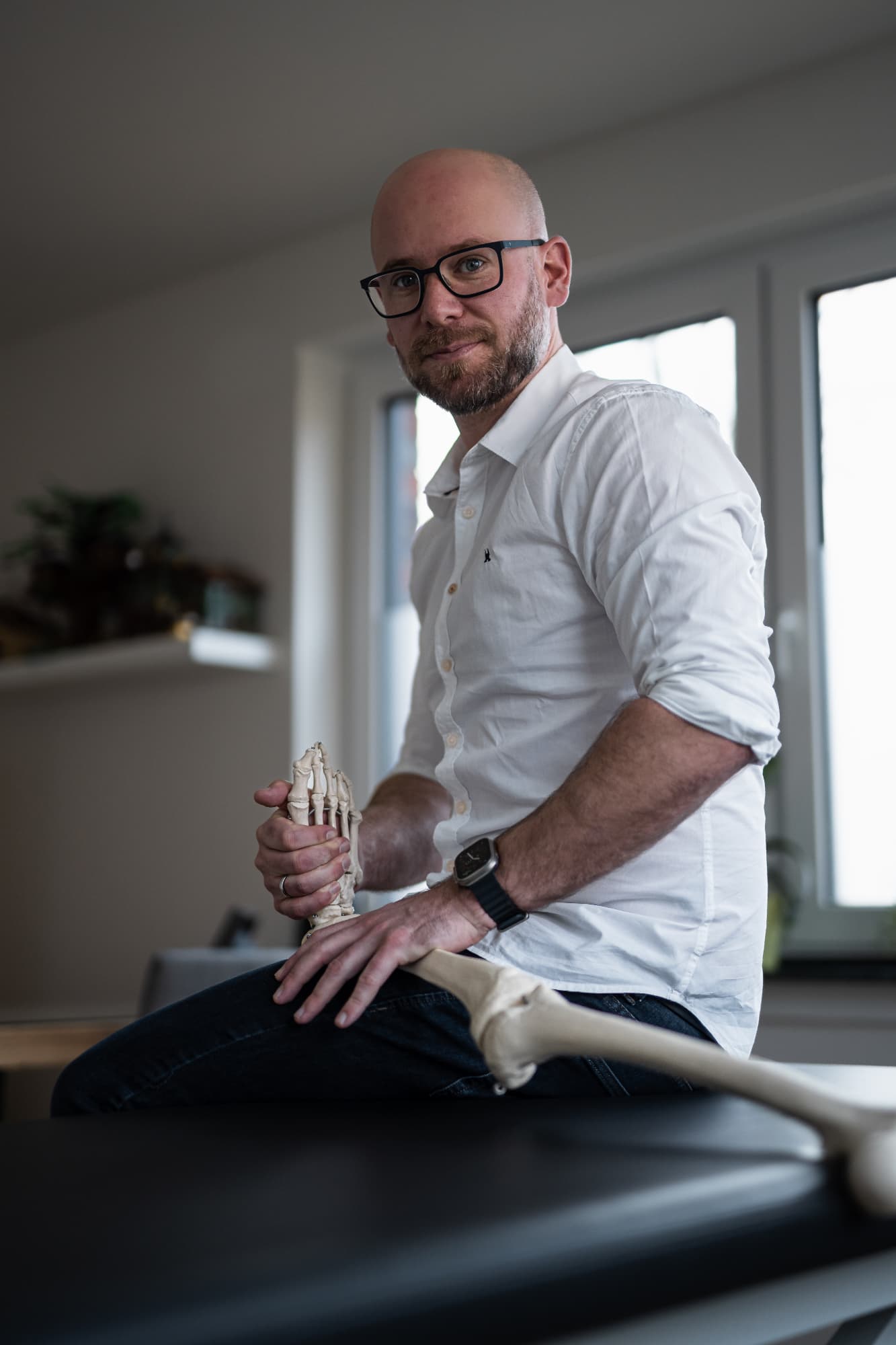 OSTEOPATH AND RUNNER:
"YOU NEVER STOP LEARNING – THE THERAPEUTIC TOOLBOX KEEPS FILLING UP"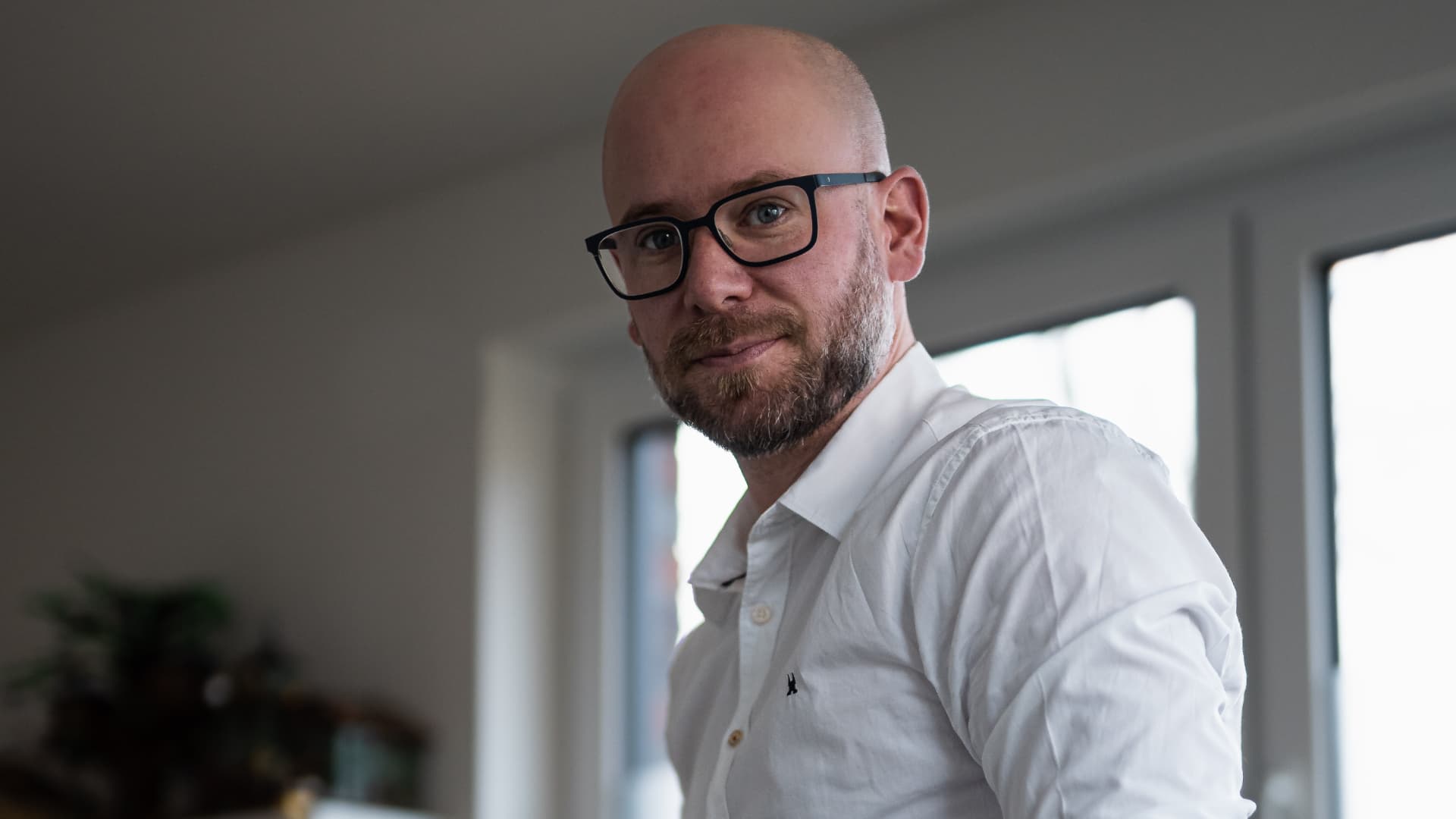 OSTEOPATH AND RUNNER:
"YOU NEVER STOP LEARNING – THE THERAPEUTIC TOOLBOX KEEPS FILLING UP"
For Andreas Nelles, the day begins early in the morning: at 6 am. It's not until twelve hours later that the door slams shut again. Together with two colleagues, the osteopath and alternative practitioner runs a practice for individual therapy in Jülich, North Rhine-Westphalia. A name that keeps its promise. "Every patient and every medical condition is different, and a wide variety of factors determine the most suitable treatment for each patient individually," the 41-year-old says. A portrait of an osteopath who finds personal balance to his professional life with his family and in sports. By his side most of the time: his dog.
Andreas Nelles is standing in his treatment room; his first urgent care patient of the day is sitting on the treatment bench in front of him – a pinched nerve in the neck. The osteopath from Jülich runs his hands up his patient's back, examining the possible causes. "In therapeutic treatment, there is no one-size-fits-all solution; the same symptoms can have different causes," Andreas says. The muscles in the shoulder area are tight, the head is tensed up in a protective position. After a few maneuvers, Andreas finally succeeds in releasing the blockage. The first patient of the day has been successfully treated.
The morning appointments are always reserved for the previous day's emergencies. In these cases, Andreas only finds out what brings patients to see him during the consultation in the practice. "Acute complaints must be treated as quickly as possible, that's what the emergency appointments are for," the alternative practitioner tells us. Andreas always activates such short-term appointments on the practice's own website the night before. "This way, I can help as many patients as possible," says the 41-year-old osteopath.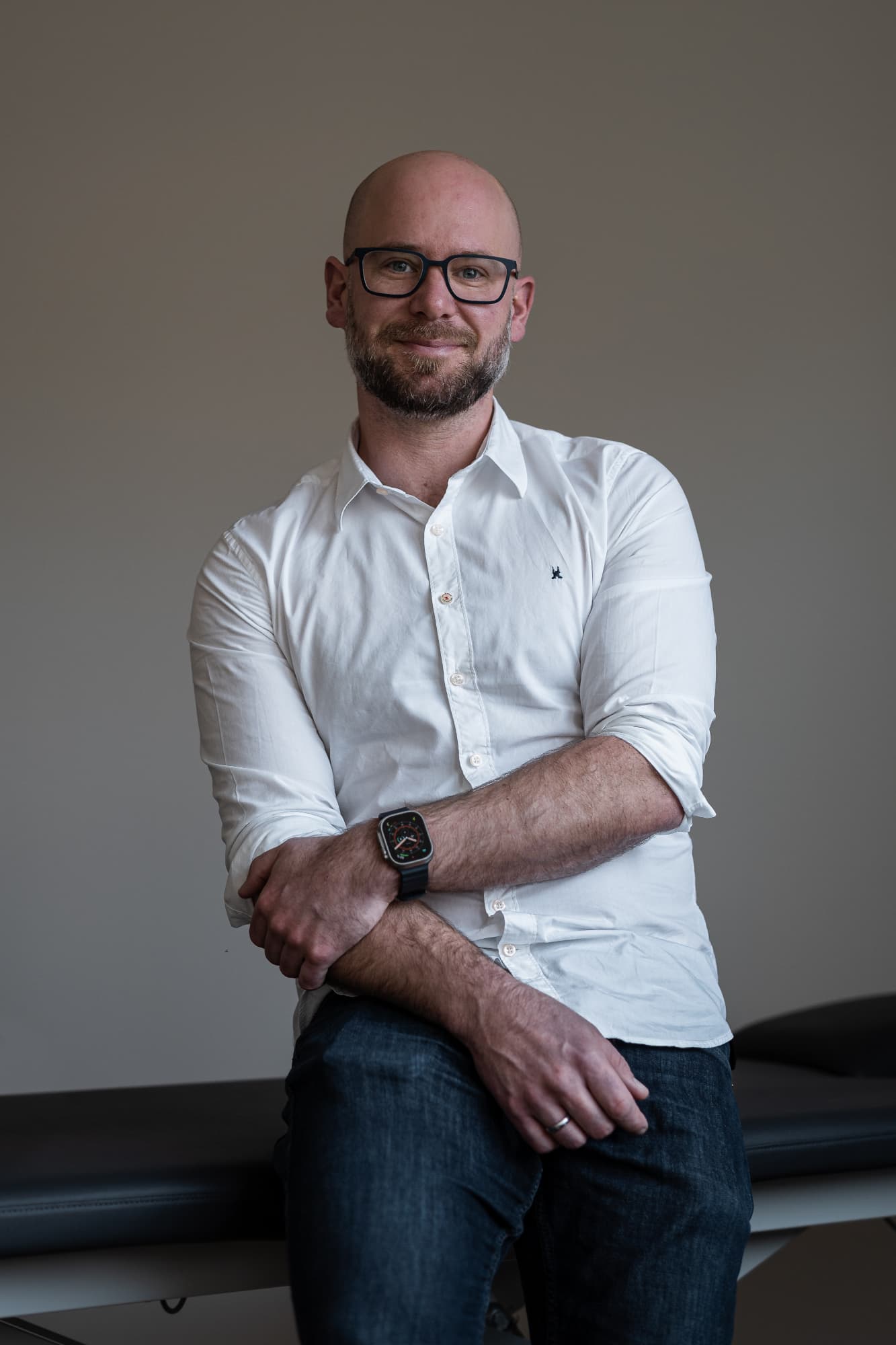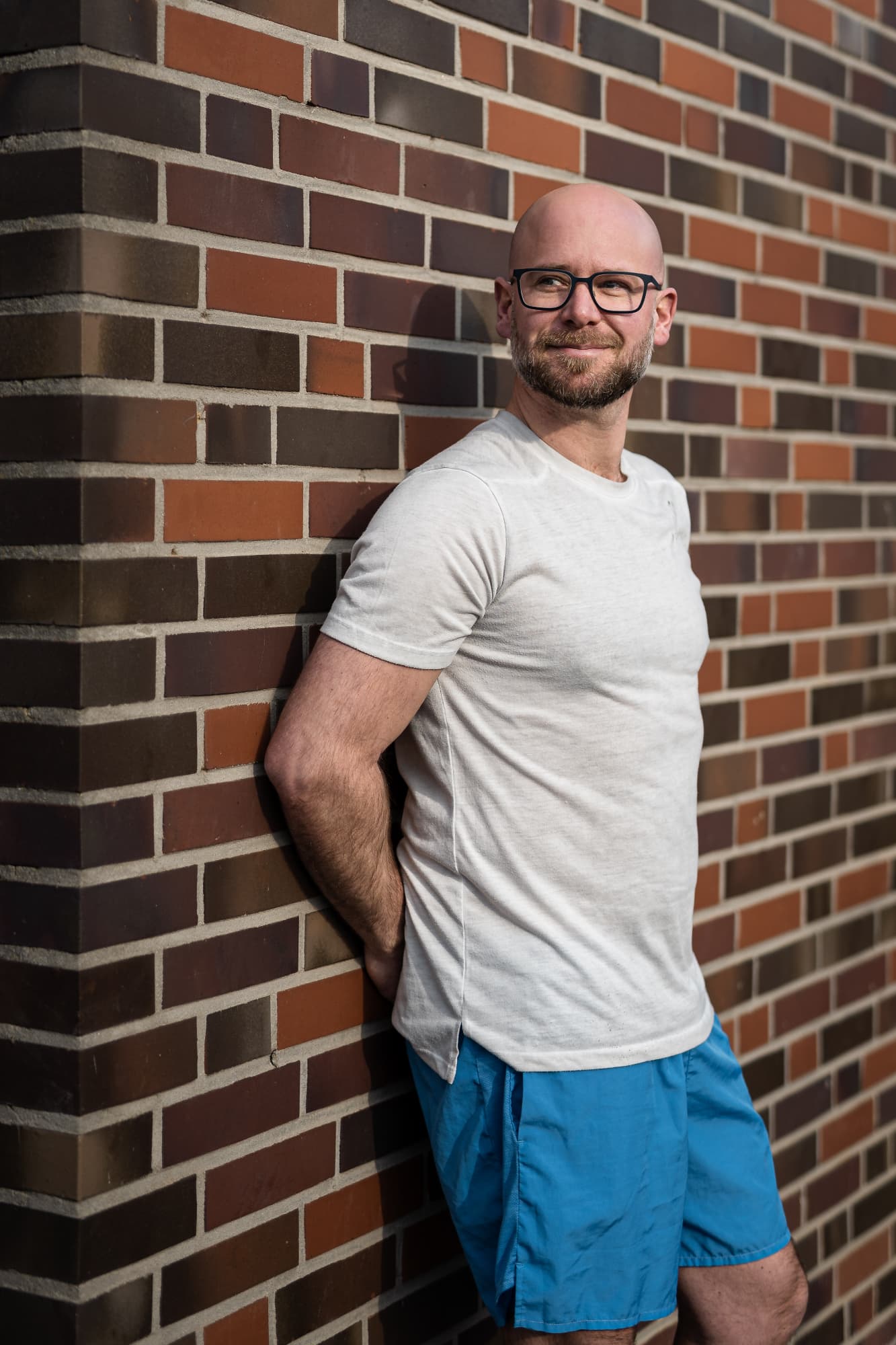 In osteopathy, the aim is to find not only the symptoms, but above all the causes of dysfunctions in the human body, Andreas explains. In the process, the body's self-healing powers are activated. As a holistic, manual therapy treatment method, osteopathy fundamentally combines the treatment of the human musculoskeletal system, the treatment of the internal organs, and the treatment of the skull, spine, pelvis, and nervous system.
"Diagnosis and treatment always take place from the outside. Muscle tension, organ movements, lung movements and much more can be felt from the outside," says the 41-year-old. For this, Andreas cannot do without his most important tool – his hands. And they are called upon throughout the day.
From early in the morning until late in the evening, one patient after another enters the practice for individual therapy. All have different complaints; all are looking for a quick and effective recovery. To be able to provide this, Andreas needs one thing above all: a comprehensive knowledge of the human body. To this end, he completed a variety of training and continuing education courses, from physiotherapist to manual therapist and sports therapist to osteopath and alternative practitioner. But his daily work is not only about putting theory into practice. The experience gained from thousands of treatments is also incredibly important. "Knowledge grows continuously – with every patient and with every treatment."
That is precisely what Andreas particularly likes about his profession. "My goal has always been to understand the human body as holistically as possible," he says. The toolbox of treatment methods must be as full and diverse as can be, Andreas emphasizes – a metaphor he likes to use to describe osteopathy as a therapeutic profession. Above all, however, he can support people who need help, says the Jülich native.
"SEEING THE RELIEF ON A PATIENT'S FACE WHEN A TREATMENT WORKS IS GREAT"
Many patients who seek out osteopaths have tried a number of other therapies and medical treatments – without success. If physiotherapy or orthopedics could not find a solution, osteopathy with its different approach can be a suitable place to go, says Andreas.
To be able to treat his patients in the best possible way, the osteopath first looks at the different movement girdles in the human body. "The shoulder girdle, diaphragm, pelvis, knees, and feet have to work together harmoniously; blockages in these regions cannot be released by the patient himself," he explains. The starting point for him, he says, is the multitude of muscles and tendons that connect these structures. It's great to be able to help in these cases and to see the relief on the patients' faces when a treatment is effective.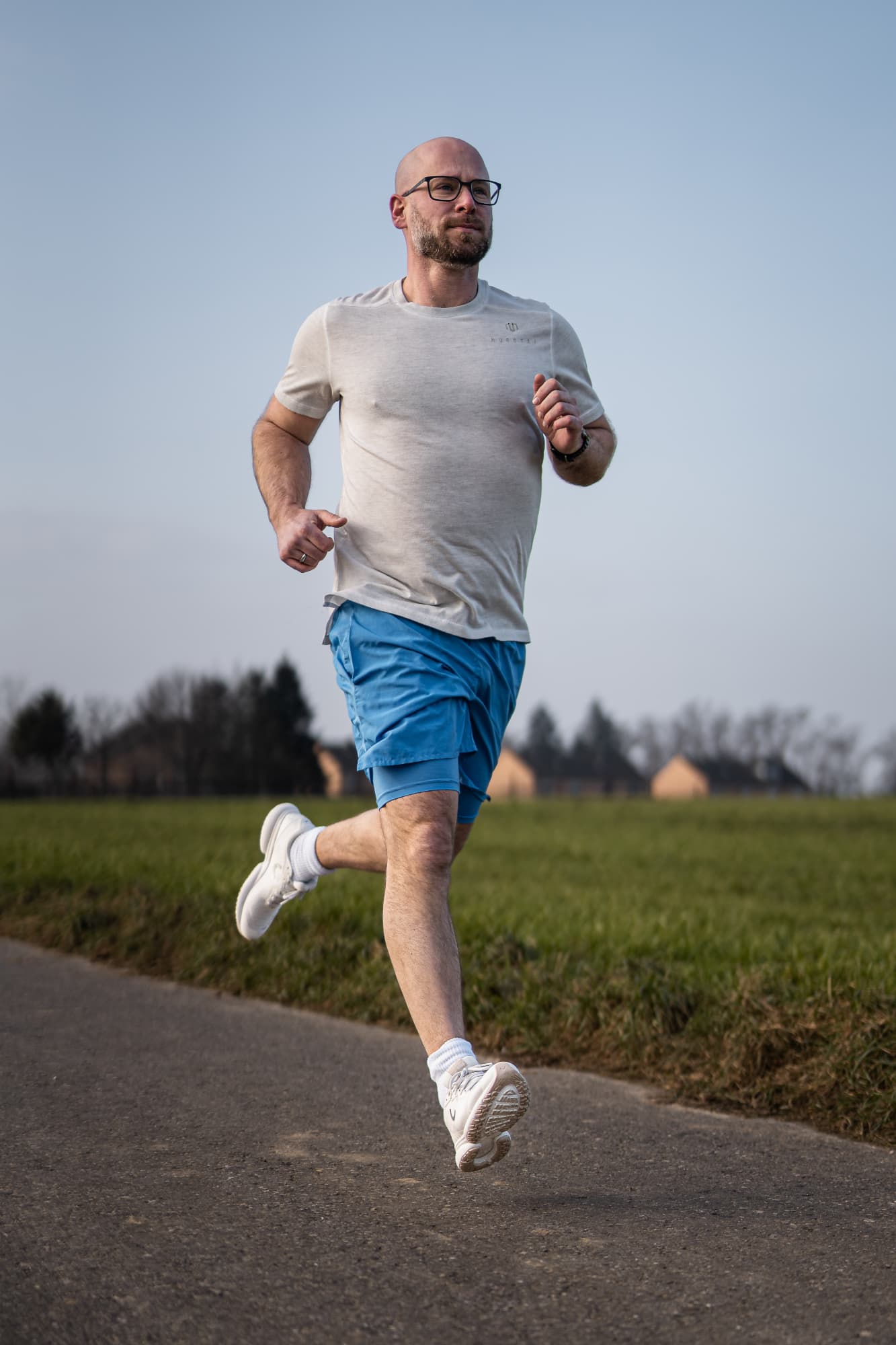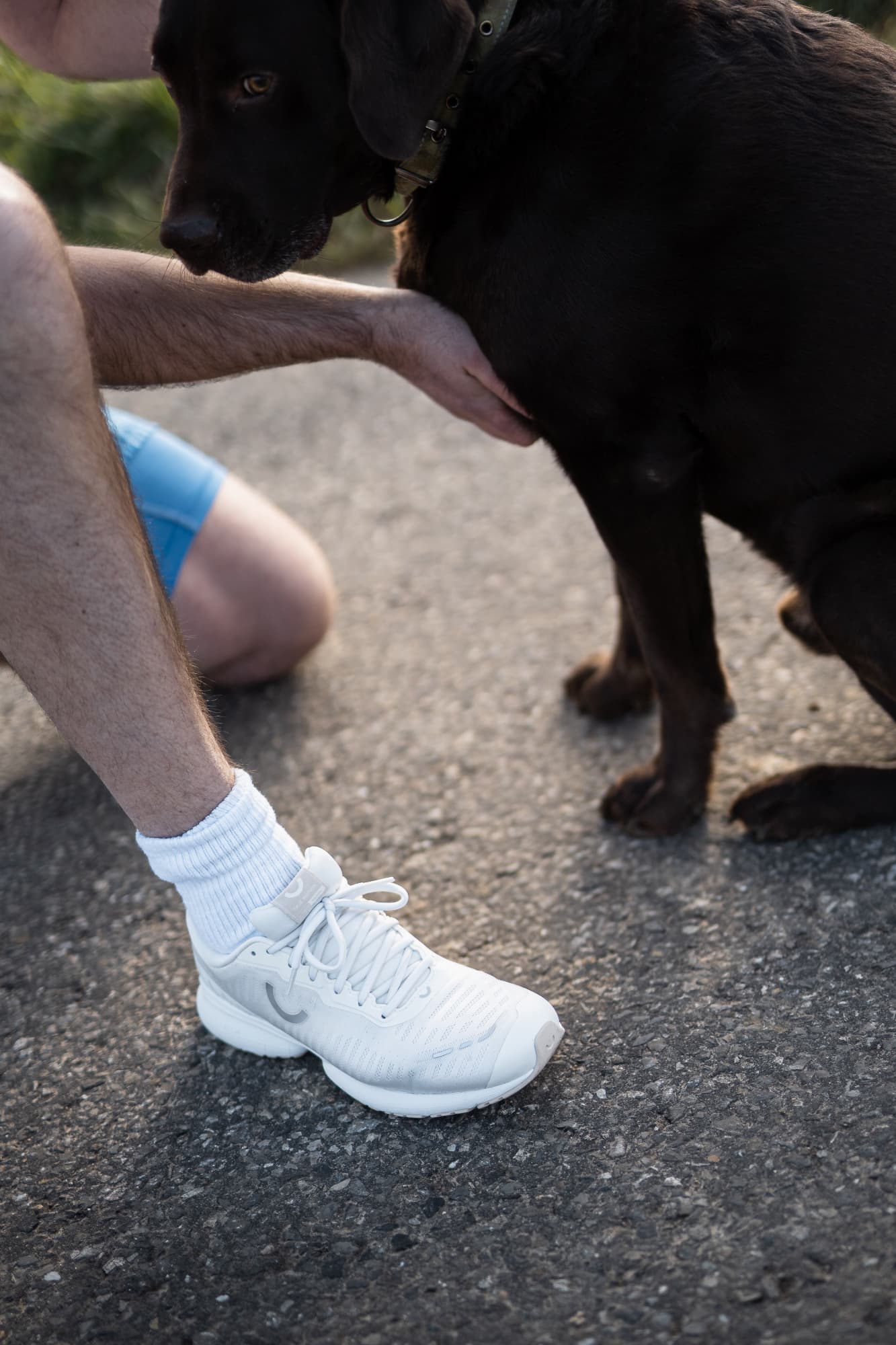 Of course, osteopathy has its limits, the 41-year-old admits. Sometimes, he says, his patients are so physically marked by their illness that his treatment bench is simply about alleviating the accompanying symptoms.
All too well, Andreas remembers a little girl with leukemia who came to the practice with her mother after an exhausting chemotherapy session. "I wanted my treatment to help relieve some of the strain on the weakened body," the osteopath recalls. This, he says, was one of the experiences he mentally took with him into the evening. "Being a father of two children myself, it took quite a toll on me," Andreas recounts. "The day I saw the same girl together with her mother return to my practice two years later after surviving cancer was all the more beautiful."
In addition to the mental strain, Andreas is also physically challenged all day long; there are few opportunities to rest. During his working day, he spends most of his time standing next to his patients who are lying on the bench – and treating them with his hands. "A stable stance is enormously important for my work, in order to be able to set and use levers correctly," the osteopath explains. Andreas realized early on how crucial the right shoes are for his daily work.
GET RELIEF,
WHENEVER YOU NEED IT
"I work a lot from my legs, and a stable stance is crucial for certain grips and treatment approaches," says Andreas Nelles, osteopath and alternative practitioner. Thanks to our patented U-TECH™ technology, the U-TECH White Nevos reduces stress on the knee and Achilles tendon by up to 10% – and ensures less muscle fatigue. In any situation where you're on your feet a lot. Experience the U-TECH White Nevos.
But that doesn't just apply to his many hours in the practice. The 41-year-old also attaches great importance to comfortable shoes after work. "I love to move around. This wouldn't work for long in the wrong shoes," says Andreas. It doesn't matter whether he's on a family outing with his wife and two children, walking Labrador Paul, or playing sports.
Ever since he was a small child, sports have been his greatest hobby, the osteopath says. "Everything is a blessing when I'm exercising and I have to use my head at the same time," he explains. In addition to running, he finds that table tennis and skiing in particular are perfect for letting off steam and getting his mind off things.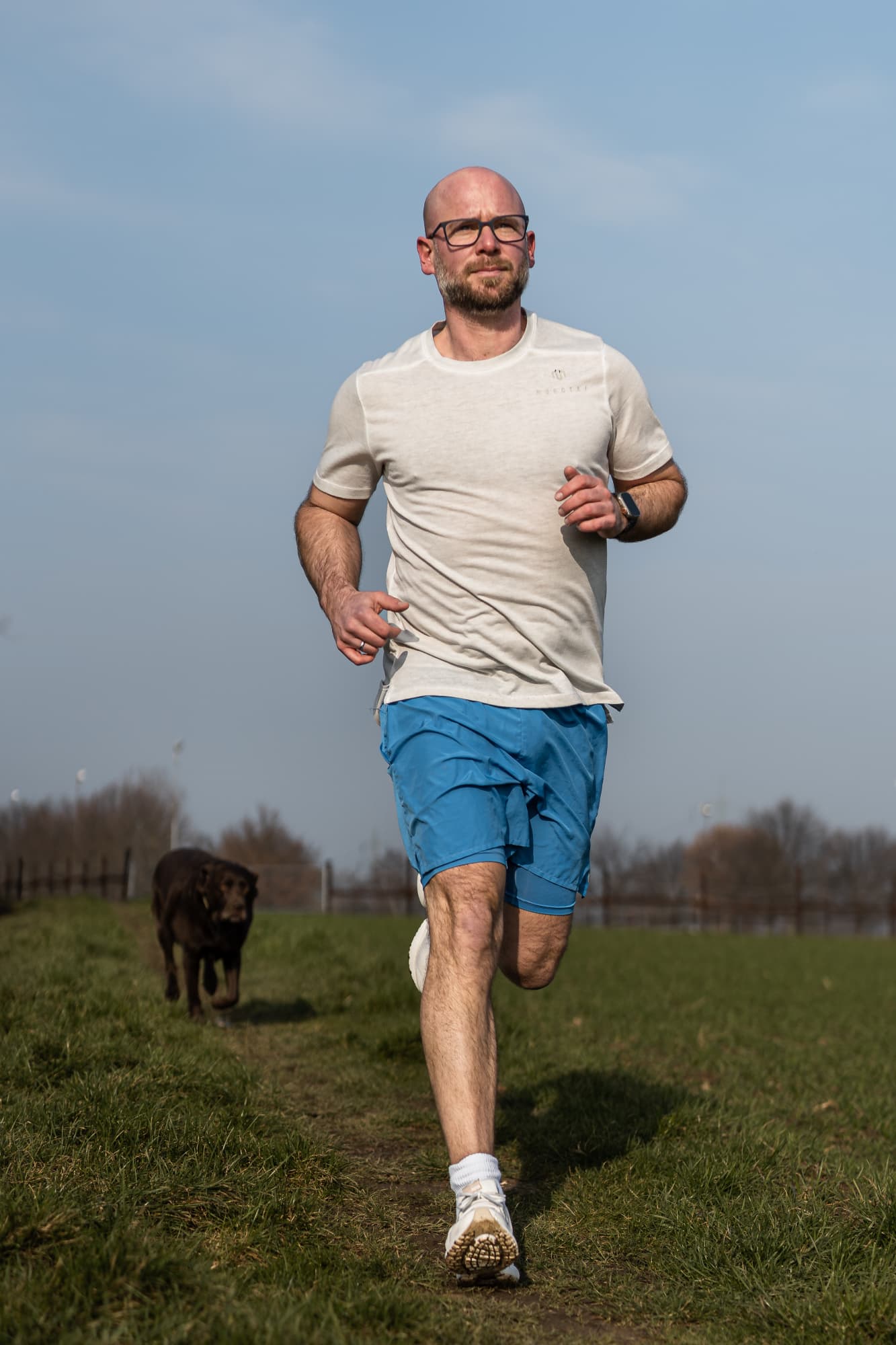 The Jülich native was able to combine his enthusiasm for sports with his profession early on. As part of the medical staff of the German Athletics Association, he has been looking after a number of top athletes for years. "I have known many athletes for a long time, and there are also a number of Olympic centers in my area," says Andreas. In addition, the 41-year-old has already traveled to major international events, such as the 2013 U18 Athletics World Championships in Donetsk (Ukraine) or the 2016 U18 European Championships in Tbilisi (Georgia), as well as to national competitions such as the German Championships, to look after the athletes on site.
"All of these were great challenges that were incredibly fun," Andreas recalls – and grins, "but now it's time to get moving myself!"
It's closing time. Today, a casual 10-km loop is on the agenda. A quick trip home, running shoes on and off he goes. By his side is the family's dog, Paul. Just the right thing for Andreas to be there for his patients again the next day with a clear head and full of energy.
CHAPTER 7: MEET GABI,
SPORTS THERAPIST AND RUNNER
Get to know Gabi, sports therapist and runner. Discover chapter 7 now.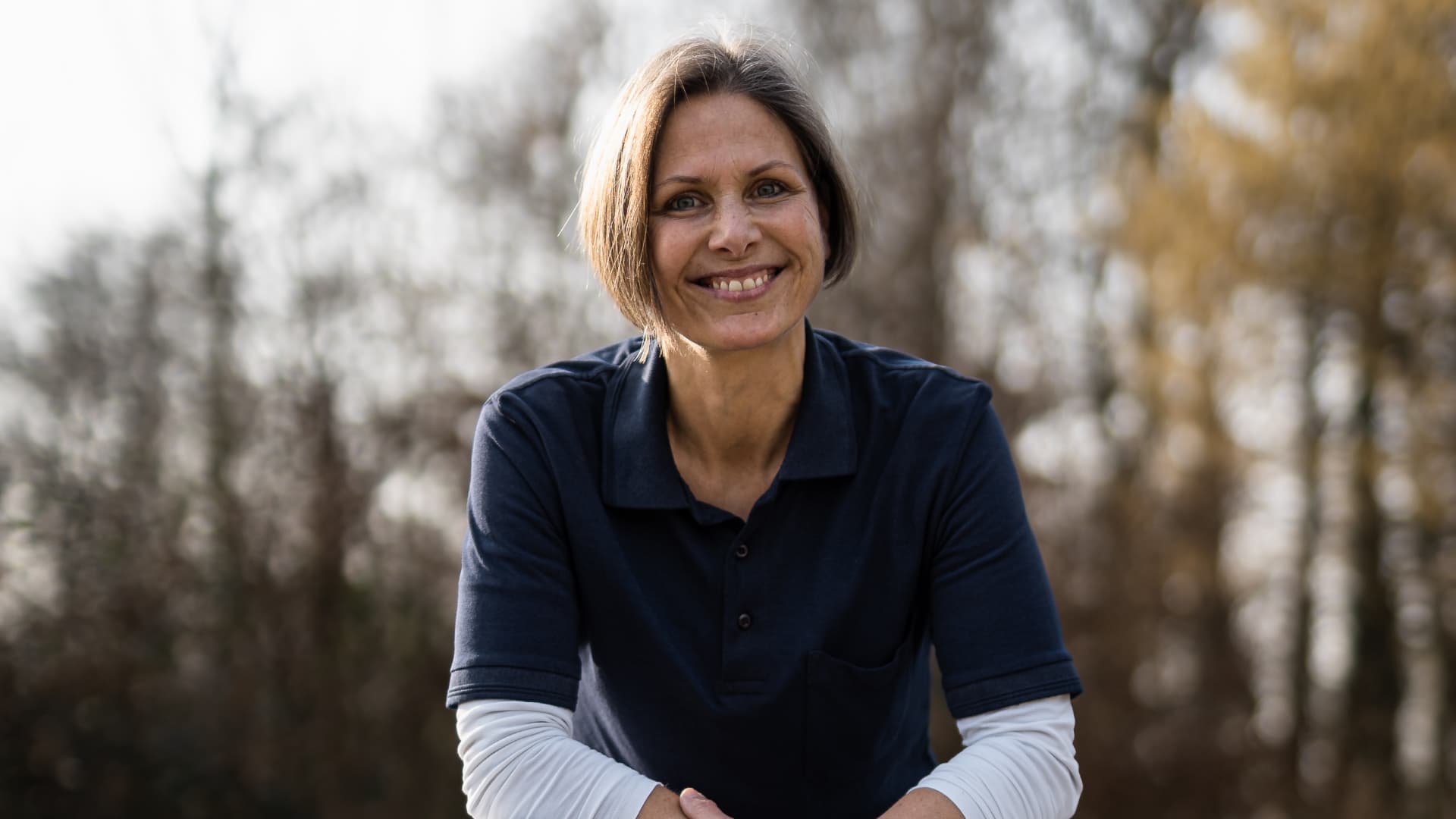 RESEARCH AND DEVELOPMENT:
SCIENTIFICALLY VALIDATED TECHNOLOGIES
Almost 100 % of our technology is derived from scientific findings and biomechanical research. Prof. Dr. Gert-Peter Brüggemann, head of the Institute for Biomechanics and Orthopedics at the German Sports University Cologne for decades, is largely responsible for this. Over the past 25 years, he has been part of numerous innovative running shoe developments – and thus a sought-after expert among the giants of the industry.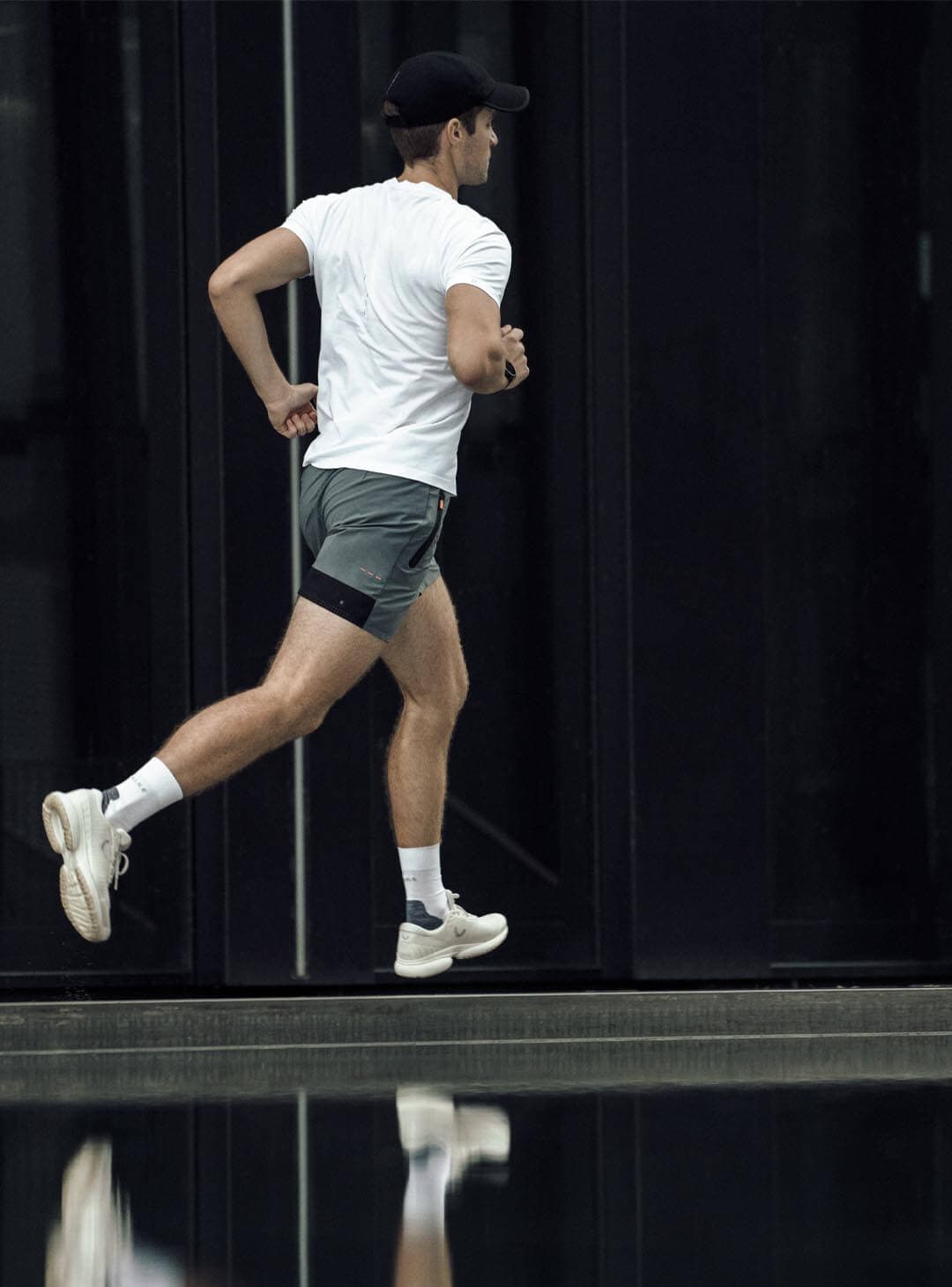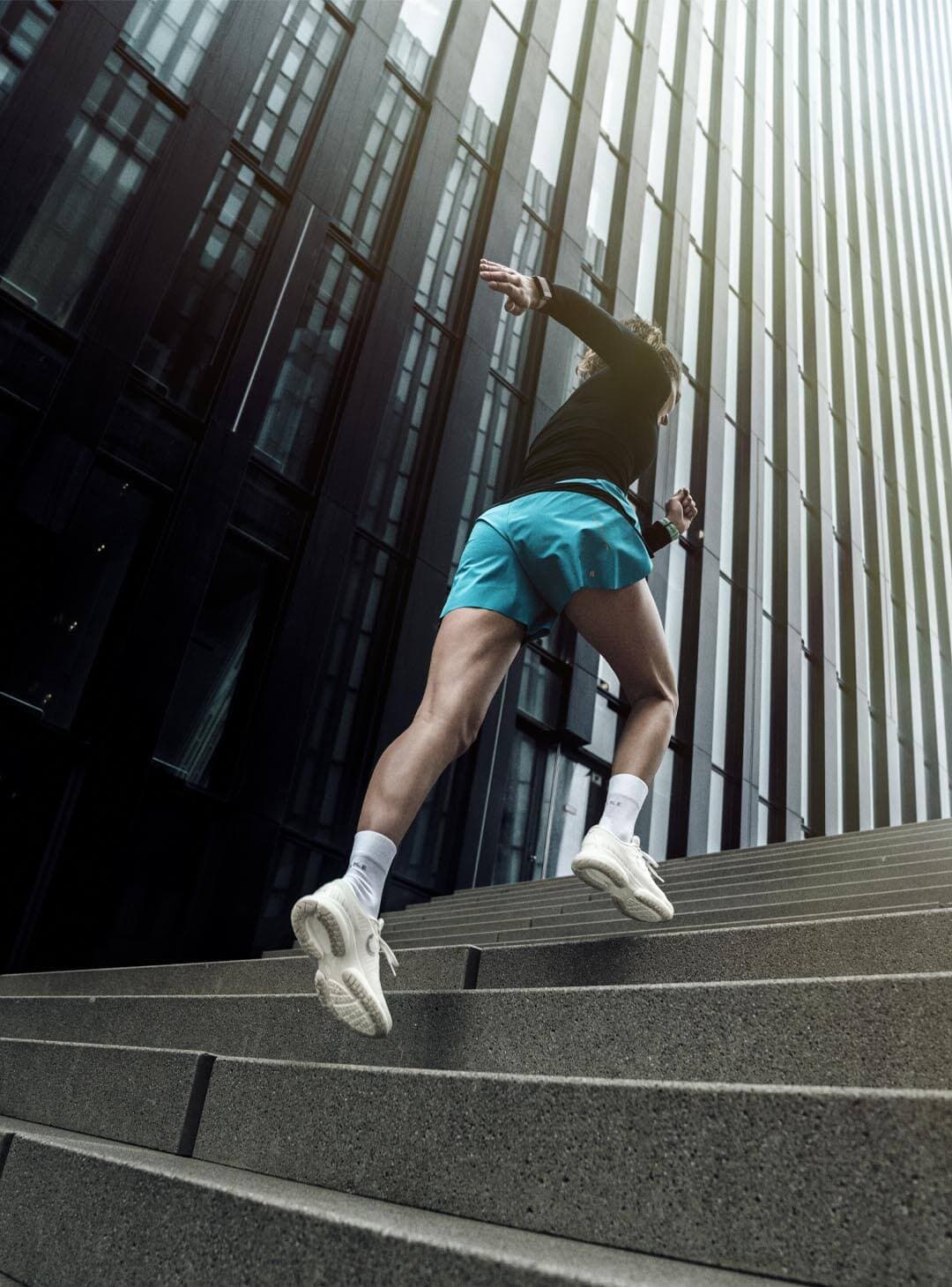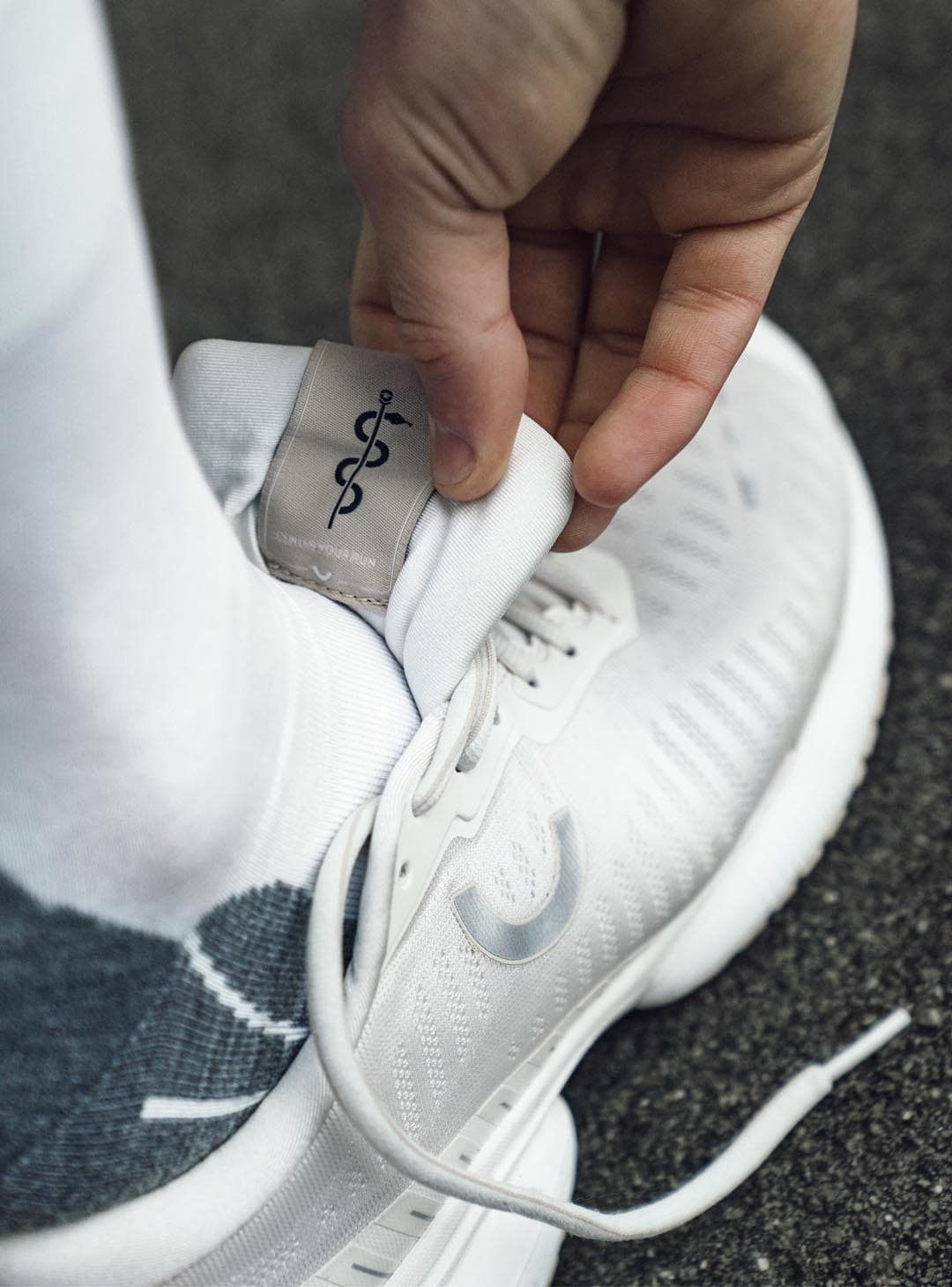 NEVER RUN OUT OF
NEWS
Discover all True Motion stories – and be the first to hear about new products, promotions and events. Simply, center your run!
NEVER RUN OUT OF
NEWS
Discover all True Motion stories – and be the first to hear about new products, promotions and events. Simply, center your run!








NEVER RUN OUT OF NEWS
Discover all True Motion stories – and be the first to hear about new products, promotions and events. Simply, center your run!
FOLLOW US © 2023 True Motion Running GmbH